Human attention affects facial expressions in domestic dogs Scientific Reports
Domestication has not made dogs cooperate more with each other compared to wolves Science Daily
Software Hasn't Come Close to Eating the World Barry Ritholtz, Bloomberg
AI Experts Want to End 'Black Box' Algorithms in Government WIRED
Uncle Sam is not going to smash Silicon Valley The Week
This Is What Really Happens When Amazon Comes to Your Town Politico (Re Silc).
US cities shower Amazon with offers of tax breaks FT
Lyft Is Said to Explore I.P.O. as It Raises $1 Billion Led by Alphabet NYT
RMI Reveals Greatest Banking Threat is Farm Foreclosures AgWeb. "The [Rural Mainstreet Index] survey showed almost one in 10 bankers expect farm foreclosures to be the greatest challenge to banking operations over the next five years."
A Stock Market Panic Like 1987 Could Happen Again Robert Shiller, NYT
China?
China central bank chief warns of 'Minsky moment' FT

Game to give most 'applause' for Xi speech a smash hit in China South China Morning Post

Infrastructure, not speculation, explains China's corporate debt Asia Times vs. China's debt woes need more of the spotlight Asia Times
"Blood and Silk: Power and Conflict in Modern Southeast Asia" by Michael Vatikiotis Asian Review of Books
North Korea
If Kim Jong-un suddenly dies, don't ask me about it, says CIA chief South China Morning Post

Let's Walk This Through: If North Korea Launches An ICBM, Then… Defense One
Syraqistan
Iran's Khamenei: We'll observe Deal if Europe does, despite "Charlatan," Trump Informed Comment (Re Silc).

Saudi Arabia's Footprints in Southeast Asia The Diplomat
Brexit
Thinking of Richard Wilbur and Molière While Listening to Emmanuel Macron Adam Gopnik, The New Yorker. Peak centrism, sad to say.
Venice wants its money back, not independence Agence France Presse
Catalonia
Spanish Cabinet to meet on Saturday to activate emergency rule in Catalonia El Pais

Puigdemont threatens to activate independence declaration if Madrid 'persists in impeding dialogue' The Local

EU leaders back Spain in Catalan crisis Catalan News
New Cold War
When Soviet ideals met international reality Le Monde Diplomatique
Trump Transition
The truth about Congress and financial conflicts WaPo
Democrats in Disarray
D.N.C. Chair Purges Dissenters in Surprise Shake-Up Vanity Fair. Perez doing what he was hired to do. Film at 11.
2016 Post Mortem
Rigged: How Voter Suppression Threw Wisconsin to Trump Mother Jones. A good round-up, but missing (here and in the entire discourse) is how this could happen, 16 years after Jebbie's voter-suppressing felon's list purge in Florida 2000. Isn't it a little late for outrage?
Health Care
Regular Order? Maybe Not For Alexander-Murray Bill Roll Call

State Attorneys General Ask Court For Injunction Reversing CSR Payment Halt Health Affairs
Imperial Collapse Watch
The U.S. Military – Pampered, Safe And Very Scared Moon of Alabama
Class Warfare
University of Chicago Graduate Students Vote to Unionize The Chicago Maroon

Engulfed in Opioid Deaths, Ohio Turns to Science Scientific American
Pollution killing more people than war and violence, says report Deutsche Welle
The first floating wind turbines just came online, which is very good news, indeed Grist
Oroville Dam repair costs will top $500 million AP
Discovery of 50km cave raises hopes for human colonisation of moon Guardian
Self-organisation of small-world networks by adaptive rewiring in response to graph diffusion Scientific Reports. Dense, but important when you realize that both Facebook's social graph, and the real relationships for which that graph is a proxy, can both be represented by "small-world" networks.
Antidote du jour (via):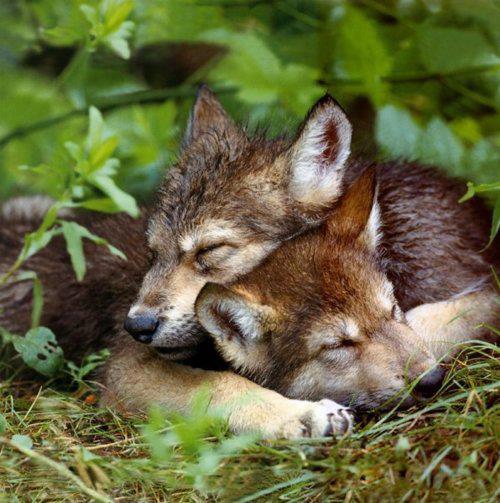 See yesterday's Links and Antidote du Jour here.
.