More than 75 percent decline over 27 years in total flying insect biomass in protected areas PLOS One. The Guardian notes: "Another way of sampling insects – car windscreens – has often been anecdotally used to suggest a major decline, with people remembering many more bugs squashed on their windscreens in the past." Very true. That's one reason — showing my old codgerdom, here — that back when there were gas station attendants, they'd clean your windshield.
The 'blue halo' effect: How some flowers seduce bees France24
Daphne's sons call for Muscat's resignation Times of Malta (Richard Smith).
Daphne Caruana Galizia: Establishment was out to get her, says family Guardian (Richard Smith).
ECB's Constancio Says Time to Take Bubble-Bursting 'More Seriously' NYT
Wall Street's crash in 1987 has an ominous parallel with today's global markets South China Morning Post
The Fed seems to have given up on a controversial but potent tool it may need to use again soon Business Insider
Bankers Publicly Embracing Robots Are Privately Fearing Job Cuts Bloomberg
The age of robots could be a new Renaissance. This is why World Economic Forum
Modern Love: Are We Ready for Intimacy With Robots? WIRED
Catalonia
Decision time for Puigdemont on Catalan independence push The Local

Self-government at stake as time runs out Catalan News

Madrid prepared to halt Article 155 if Catalan premier calls early elections El Pais
Nearly There, but Never Further Away Foreign Policy
Syraqistan
Afghanistan's tryst with China begins – in Washington Asia Times

What's really stopping a cholera vaccination campaign in Yemen? IRIN
North Korea
NK highly unlikely to give up nuclear weapons: minister Korea Herald

Armageddon by Accident Foreign Policy
China?
India
India faces burning issue as farmers fuel smog crisis FT

Death of 11-year-old in India sparks debate on tying welfare to identity card Reuters
Brexit
Theresa May to scrap universal credit helpline charges BBC
Puerto Rico
Raw sewage contaminating waters in Puerto Rico after Maria ABC

'Shrinking, shrinking, shrinking': Puerto Rico faces a demographic disaster WaPo
New Cold War
In attempt to sow fear, Russian trolls paid for self-defense classes for African Americans CNN. Apparently, being whacked by the cops wouldn't be enough to do that….

These Americans Were Tricked Into Working For Russia. They Say They Had No Idea. BuzzFeed. Outside agitators….
Trump Transition
Why America is coming apart at the seams The Week
Democrats in Disarray
Shakeup at Democratic National Committee, Longtime Officials Ousted NBC (Furzy Mouse). Perez stages a night of the long knives for Sanders supporters. "'Despite the shakeup, Zogby, who is still the co-chair of the party's Unity and Reform Commission, said, 'This is a family. We've always operated that way.'"

Sibling Rivalry Jeet Heer, The New Republic. "Liberals and socialists share a common inheritance. So why can't they find a way to work together to defeat Trump?" See above. And then read Thomas Frank's Listen, Liberal!.
Meet the Challengers Who Outraised House Incumbents Roll Call. "Sixteen Republican incumbents in competitive races raised less than their Democratic challengers during the third quarter. One Democratic incumbent was outraised by a GOP challenger." Hence, the DNC purge.
Health Care
Sports Desk
NFL ratings continue fall, latest Nielsen numbers show EPSN

How UNH Turned A Quiet Benefactor Into A Football-Marketing Prop Deadspin
Imperial Collapse Watch
Class Warfare
Fungus destroyed inmate's brain while Kansas prison contractor did nothing, suit says Kansas City Star
Smartphones Are Killing Americans, But Nobody's Counting Bloomberg
Antidote du jour (via):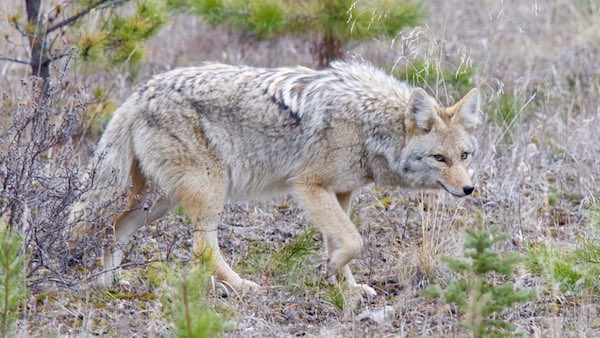 Bonus Antidote (Richard Smith):
Someone in the neighborhood Facebook group my mom belongs to washed a coyote because they thought it was a dog pic.twitter.com/5V3dq840Uw

— Allison Pohle (@AllisonPohle) October 17, 2017
See yesterday's Links and Antidote du Jour here.
.