Sooty Feathers Tell the History of Pollution in American Cities Audobon Society (CM).
Itsy Bitsy Spider…: Infants React with Increased Arousal to Spiders and Snakes Frontiers in Psychology
Financial Innovation: A World in Transition Board of Governors of the Federal Reserve System
Cities chasing Amazon's headquarters should be careful what they wish for TreeHugger
Big question for U.S. cities: Is Amazon's HQ2 worth the price? Chicago Tribune (Re Silc).
Brutal Killing of Journalist Exposes 'Something Darker' in Malta NYT and Brutal murder exposes Malta's murky politics FT
Breaking Up Tech Barron's
The New Monopolists Project Syndicate
Catalonia
China
'Impossible To Save': Scientists Are Watching China's Glaciers Disappear NPR

Coin stash that puts new spin on China's 100 years of humiliation South China Morning Post
North Korea
Need for a National Policy to Safeguard the Rights of India's Home-Based Workers The Wire
Puerto Rico
Brexit
Landslide for populist billionaire in Czech elections FT
The Battle That Created Germany Handelsblatt. Teutoburg Forest, plenty of Game of Thrones-y detail.
Syraqistan
Trump shouldn't repeat Obama's mistake in Iraq and Syria Editorial Board, WaPo

Syrian Reconstruction Spells Juicy Contracts for Russian, Iranian Firms Foreign Policy. Well, I should hope so!

US policy in Islamdom is a chaos. Part 1 Sic Semper Tyrannis. Interesting final sentence.
Trump Transition
Time for Politicians to Stop Deficit Fearmongering The Real News. Interview with Stephanie Kelton.
Democrats in Disarray
How Randall Woodfin won: Birmingham mayor-elect embraced data, analytics Birmingham News. The headline is absolutely deceptive, although providing insight into what editors, who write the headlines, wish the narrative to be. Woodfin won by expanding the base: "In the Oct. 3 runoff between Woodfin and Bell, 11,500 voters never voted in a municipal election before. Of those voters, 1,500 were between 18 and 24 years old, and 5,000 were between 18 and 35 years old." Expanding the base, of course, is something the Democrat Establishment has resolutely refused to do since at least 2000, despite lip service. The very same data analytics could have been used to contact only existing voters, for example! Tech is the means to the end. (It's the difference between the 1941 German army massing its tanks into armoured divisions, and the French Army, which did not allow its numerous tanks to operate independently of infantry. Tech was not the issue in the Fall of France, but rather how doctrine leads tech to be deployed.)

BlackPAC to Spend $1 Million in Virginia Ahead of Election AP. Two months before an election, targeting only one state, squillionaire-funded. Pathetic.

Black activists unknowingly organized events for Russia, helping effort to create divisions in U.S. Daily Kos (front-paged).
Health Care
White House pushing for new concessions in bipartisan health bill, including retroactive mandate relief WaPo. Sausage-making on Alexander-Murray.

I.R.S. Says It Will Reject Tax Returns that Lack Health Insurance Disclosure NYT
Imperial Collapse Watch
U.S. warns public about attacks on energy, industrial firms Reuters. At the same time Silicon Valley is trying to intermediate its apps into every social and transactional relationship imaginable, not just through cellphones but the Internet of things. What could go wrong?

How US Foreign Policy Helped Create the Immigration Crisis The Nation (Re Silc). This is about Latin America, not the EU.

Air Force could recall as many as 1,000 retired pilots to address serious shortage USA Today (Re Silc).
Class Warfare
How I Socially Engineer Myself Into High Security Facilities Vice
Food Innovation Recipes: Rewritable Narrative The Future Now (RB).
A Big Test of Police Body Cameras Defies Expectations NYT
How statistics lost their power – and why we should fear what comes next Guardian. From January, still germane.
Everything You Know About Neoliberalism Is Wrong Social Europe (CL). Really?
Antidote du jour: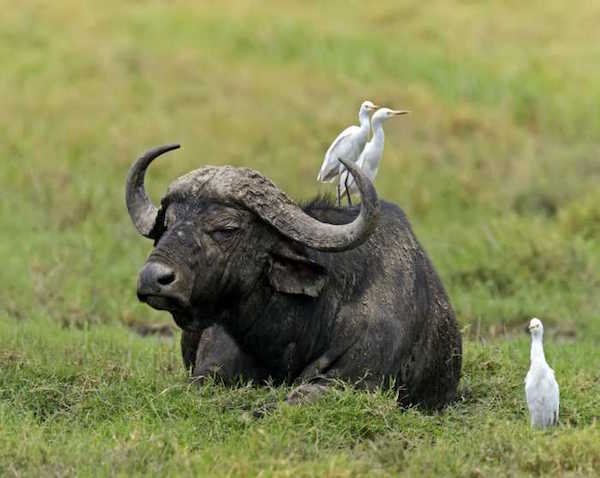 See yesterday's Links and Antidote du Jour here.
.