This is Naked Capitalism fundraising week. 588 donors have already invested in our efforts to combat corruption and predatory conduct, particularly in the financial realm. Please join us and participate via our donation page, which shows how to give via check, credit card, debit card, or PayPal. Read about why we're doing this fundraiser, what we've accomplished in the last year and our current goal, supporting the comments section.
Watch the sheer joy of dogs riding the waves at a surfing contest Scroll.in
Who Killed the ERA? New York Review of Books
Water 3.0 solves problem of microplastics and pharmaceuticals in wastewater Treehugger
Sputnik, the tiny sphere that launched the space race Phys.org (The Rev Kev)
The 2017 Nobel Prize in chemistry awarded for advances in imaging biological molecules WaPo
How to work out which coral reefs will bleach, and which might be spared The Conversation
New site aims for 'brutally honest' environmental news Columbia Journalism Review
Catholic church to make record divestment from fossil fuels Guardian (martha r)
Time to shine: Solar power is fastest-growing source of new energy The Guardian
"NSFW" doesn't begin to describe Bluetooth security in sex toys Ars Technica
Class Warfare
Uber board truce paves way for SoftBank deal FT. Now aiming for an IPO in 2019. Good luck w/ that.

EU Orders Luxembourg to Recoup Almost $300 Million From Amazon WSJ

MEET THE CAMPERFORCE, AMAZON'S NOMADIC RETIREE ARMY Wired. martha r: "9/15 but still germane".

Law Schools Rip Bar Exam Cut Score Recommendations Above the Law

How the Elderly Lose Their Rights New Yorker. The deck: "Guardians can sell the assets and control the lives of senior citizens without their consent—and reap a profit from it."

Washington failed to regulate Big Tech—and now it's about to discover that it can't Quartz
Hackers target weakest links for insider trading gain FT
Catalonia
Macron takes risky bet with tough talk on weedkiller Politico
Brexit
Brexit Talks Show Continuing Divide Between U.K., EU Lawmakers WSJ

Brexit: a tale of two cities EUReferendum.com

Theresa May faces calls to sack Boris Johnson over Libya comments The Guardian
India
Syraqistan
BIPARTISAN GROUP TO FORCE VOTE ON U.S. INVOLVEMENT IN YEMEN WAR Intercept (JohnnyGL). Hoisted from comments on yesterday's links.
U.S. Votes Against U.N. Ban On Death Penalty For Homosexuality  New Now Next (The Rev Kev). Joining Iraq, Qatar, and Saudi Arabia.
First global pledge to end cholera by 2030 BBC
New Cold War
Mueller Tasks an Adviser With Getting Ahead of Pre-Emptive Pardons Bloomberg
The Supreme Court's Blockbuster Term Politico
Fake news comes to the Supreme Court WaPo
Trump Transition
Las Vegas
Democrats in Disarray
The Quiet Battle Between Bernie Sanders and Kamala Harris in Atlanta NY Observer (ChiGal)
What Reunification Wrought Jacobin
Puerto Rico
Wells Fargo
Elizabeth Warren tells Wells Fargo's CEO: 'You should be fired' Business Insider

Tim Sloan Walked Into The Senate Banking Committee Factually Naked And Illogically Unafraid Dealbreaker. Included for transcript of back and forth, not for the snark.
Yahoo Triples Estimate of Breached Accounts to 3 Billion WSJ
Equifax
'You Can't Fix Stupid,' Lawmaker Tells Equifax's Former CEO Bloomberg

IRS awards multimillion-dollar fraud-prevention contract to Equifax Politico. The deck: "The no-bid contract was issued last week, as the company continued facing fallout from its massive security breach." No comment.
What's the ultimate way to defy depression, disease and early death? Exercise Guardian
Antidote du jour: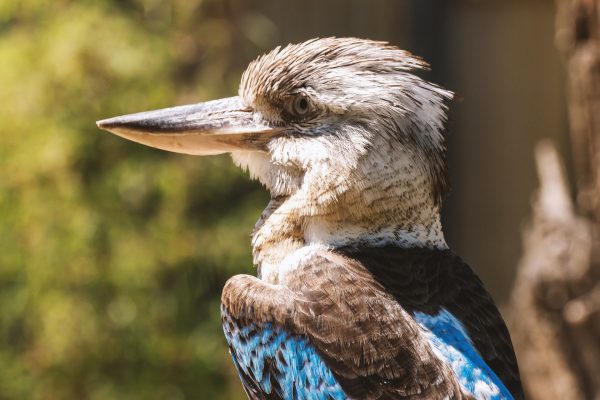 See yesterday's Links and Antidote du Jour here.