This is Naked Capitalism fundraising week. 943 donors have already invested in our efforts to combat corruption and predatory conduct, particularly in the financial realm. Please join us and participate via our donation page, which shows how to give via check, credit card, debit card, or PayPal. Read about why we're doing this fundraiser, what we've accomplished in the last year and our current goal, funding our guest bloggers.
Bell Labs: Birdsong Contests The Wire
That Giant Antarctic Iceberg Just Revealed an Ecosystem Hidden For Thousands of Years Science Alert
New Observations Deepen Mystery of "Alien Megastructure" Star Scientific American
The UAE Secretly Picked Up the Tab for the Egyptian Dictatorship's D.C. Lobbying The Intercept. UAE has a slavery problem, so it seems odd that Center for American Progress would get involved with UAE lobbying. Or not.
The Threat of Big Tech Is Real Slate. "[T[hese companies have become the biggest, most imposing gatekeepers in human history." Another word for "gatekeeper" would be "Robber Baron."
The Permian Boom Is Coming To An End Oilprice.com
Goldman Sags The Economist
Fed has no reliable theory of inflation, says Tarullo FT
Catalonia
Puerto Rico
Brexit
Plan for a very hard Brexit, German firms told BBC

Brexit Deal Could Evaporate in 11th-Hour ECJ Clash, U.K. Warned Bloomberg

Brexit deadlock looms as European negotiators say they have lost faith in May Telegraph. Partially pay-walled but the lead:

Britain will refuse to tell Europe how much it is prepared to pay to settle the so-called "Brexit bill" when Brexit negotiations re-open in Brussels next week, the Telegraph can reveal, in a move that risks plunging the Brexit talks into fresh crisis.

Hoo boy.

Plot to oust Theresa May breaks into the open FT

Problems with the set:

Few problems with the set as Theresa May gives her speech! Watch behind the PM… #CPC17 pic.twitter.com/8kVC3lqDIO

— BBC Newsnight (@BBCNewsnight) October 4, 2017
Emmanuel Macron sparks furore after telling protesting workers to stop 'wreaking f—ing havoc' Telegraph. Classy!
China?
Party congress is Xi's moment, but how will he use it? Nikkei Asian Review

Does Chinese leader Xi Jinping plan to hang on to power for more than 10 years? South China Morning Posts

CDB channels more than 50 billion USD to Africa in first half 2017 People's Daily
North Korea
Solving the Korean crisis with game theory Perspectives on Economics and Civilization

NKorean workers prep seafood going to US stores, restaurants AP (Re Silc).
Our Famously Free Press
The price of paid news may not stay high FT. "Google could soon bundle information like a cable television company." I can't imagine a less attractive business model. Of course, you get better support from cable companies.

Google and Facebook Have Failed Us The Atlantic. "Algorithms are opinions embedded in code." Hence, it's evidently Google's opinion that 4Chan is a news source, since they link to it in their "Top Stories," in the aftermath of the Las Vegas shooting. Of course, Google is a ginormous monopoly, so they can do whatever they like with their platform, and if that's their opinion, so be it. But they could at least be honest about it.

When Facebook and Google are 'weaponized,' the victim is reality Margaret Sullivan, WaPo.

The Future of Free Speech, Trolls, Anonymity and Fake News Online Pew Research (DG). Linked to back in April, but worth resurfacing.

Porn: The Dark Data Metric for Gauging Cultural Attention AdAge (DK). And a catch from an alert reader:

Pornhub traffic fell 12% in the Washington DC area during Jeff Sessions testimony https://t.co/pezR0hd0ym pic.twitter.com/idjm41aHlM

— modest proposal (@modestproposal1) October 5, 2017
The Dark History of Fear, Inc. The American Conservative
In meeting with military, Trump talks of 'calm before the storm' Reuters. "If you want to lose a fight, talk about it first." – Quellcrist Falconer.
New Cold War
* * *
Trump Transition
Big Brother Is Watching You Watch
UK privacy laws may allow 230 million Americans to demand personality profiles created by Trump's big data ally Privacy News Online

Australia approves national database of everyone's mugshots The Register (CL). What could go wrong?
Imperial Collapse Watch
Britain Has Never Faced Up to the Shame of Empire Vice. Still useful.
Class Warfare
Tordesillas, Slavery and the Origins of Brazilian Inequality (PDF) Thomas Fujiwara, Humberto Laudares, and Felipe Valencia Caicedo

Americans Want Jobs, Not Low-Paying Hourly "Work" Slate (UserFriendly).

Machine Learning's Implications for Fairness and Justice The Regulatory Review
Christ in the Garden of Endless Breadsticks Eater. Really fun, and makes you wonder if "brands" really understand their own brands.
Antidote du jour: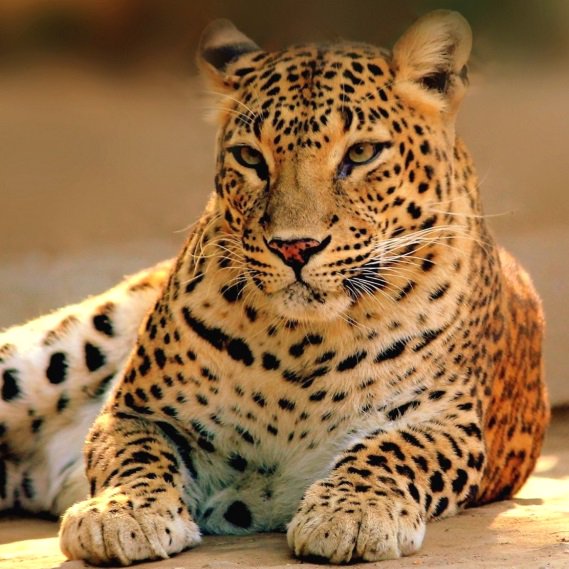 See yesterday's Links and Antidote du Jour here.