By Lambert Strether of Corrente.
Net Neutrality
"Comcast deleted net neutrality pledge the same day FCC announced repeal" [Ars Technica]. They're just toying with us, aren't they? More: "Comcast might really have no specific plans to enter paid prioritization agreements today. But since Comcast's net neutrality promise now contains no pledge related to even 'anti-competitive' paid prioritization, the company may be preparing for a future in which it does implement paid prioritization." If you want blazing speed, get the Facebook Package for only $89.95 a month, along with twenty — count 'em, 20! — other sites, including WeRateDogs! More pages than you can possibly read in one lifetime! It's all you'll ever need!
"What Actually Happens the Day Net Neutrality Is Repealed" [Gizmodo]. "[K]now that while the battle for net neutrality at the FCC may have been lost, the war isn't even close to a conclusion. In reality, the net neutrality fight is merely migrating to a different theater, namely, the US Courts of Appeals. And excluding the possibility of a Supreme Court challenge, the outcome may very well drag on for another year and a half or more." Very good on the legal maneuvering to come so well worth a read.
"FCC Chairman Pai defends his attack on net neutrality by substituting ideology for history" [Michael Hiltzick, Los Angeles Times]. "In the pre-broadband era — in 1996, for example — we had network neutrality. It wasn't enforced by government regulators, because it didn't need to be. 'In practice it was enforced by a vibrant and competitive market,' says Kendall Koning , the coauthor of a history of net neutrality published by Michigan State University. 'In those days,' she told me by email, 'there were thousands of independent ISPs across the country.' But that market consolidated with the rise of broadband and via inaction by the FCC."
"Federal Communications Commission Chairman Ajit Pai's plan to gut Obama-era net neutrality rules calls for handing off the job of policing broadband service to an agency with different powers and a different mandate" [Bloomberg]. "Giving the Federal Trade Commission oversight for the web can make sense from Pai's perspective: It's a consumer-protection agency [really?] that already has taken action against high-speed internet providers. But, there's a key difference: The FCC sets rules designed to prevent bad behavior, while the FTC acts after wrongdoing has occurred…. Both the FCC and FTC are run by bipartisan commissions made up of five commissioners, although the FTC is currently short three members. The president names one of the commissioners on each panel to serve as chairman while no more than three can be from the same political party."
Trade
"THE TAX REFORM VS. TRADE DEFICIT CATCH-22: President Donald Trump campaigned in part on a promise to completely overhaul the U.S. tax code and lower the corporate rate for the first time in years. He also pledged time and again to reduce bilateral trade deficits that he considers anathema to the American economy. But aiming to fulfill both promises leads to a catch-22, given that his current push to cut taxes by $1.5 trillion over the next 10 years will likely push the trade deficits he hates to grow larger" [Poltico]. Cato: "The U.S. GDP is expected to grow about 2.2 percent this year, compared to 1.5 percent in 2016, according to The Conference Board, a business research and membership group. … 'The proposed tax cut could prime the pump for even more consumption, pulling in additional imports, but not necessarily boosting exports. That would cause the trade gap to widen.'" Hmm.
"American consumers could get a high-definition view of the trade scuffle between the Mexico and the U.S. on one of their favorite products. Flat-screen televisions have been a high-volume item moving north across the border from Mexico, and…the fragile supply chain could crack if the North American Free Trade Agreement is turned off. As many as three-quarters of the flat-screen TVs Americans buy are assembled in Mexican factories" [Wall Street Journal]. See, there's our real drug problem with Mexico: TV. More: "As many as three-quarters of the flat-screen TVs Americans buy are assembled in Mexican factories. Analysts say ending Nafta could trigger manufacturers to shift production to Asia, prompting higher prices for U.S. consumers rather than new American jobs. That's because of an unbending element in the supply chain. The big majority of a TV's value is locked into the glass LCD panel, and the only companies that produce panels large enough for flat-screen televisions are in Asia. And almost all the interior electronics are produced in Asia and delivered by container ship through the ports of Los Angeles and Long Beach."
Politics
2020
"Virginia Gov. Terry McAuliffe (D) is "seriously" considering the 2020 presidential race, according to confidants" [The Hill]. "The governor's allies say he can also point to Lt. Gov. Ralph Northam's (D) victory in this year's Virginia governor's race — an election that observers say helps solidify McAuliffe's legacy and proves he can take on Trump." Please kill me now.
2018
"House 2018: Less Than a Year Out, Race for Control Is a Coin Flip" [Larry Sabato]. "The electorate often uses the midterm to put a check on the executive, particularly if that executive is unpopular…." On the wave: "Midterms are not always about the economy (2006 and 2014 weren't, for instance), but a bad economy is a common wave-maker, historically, and the economy is not bad, at least at the moment." Well worth a read for the conventional wisdom.
2017
"Alabama Senate Special Election – Moore vs. Jones" [RealClearPolitics]. "Moore +2.0" (no new polling).

"But maybe most importantly, polls in this race rely on different projections about the shape of the electorate in this special election. There's not a lot of historical precedent for special Senate races in Alabama while an unpopular Republican is president and the GOP candidate has been accused of a sexual impropriety with minors. So different pollsters will make different projections about the contours of the electorate, and we won't know which one is right until the votes are counted in December" [Weekly Standard]. So, again, the key variable is the model of the electorate.

"Why Is Roy Moore Back In Front? Time And Trump Are Probably Helping" [Harry Enten, FiveThirtyEight]. "Republican Roy Moore appears to have pulled back into a lead in Alabama's special Senate election. ..[T]hree new polls out this week — from Change Research, Emerson College and JMC Analytics — have Moore leading Democrat Doug Jones by 5 to 6 percentage points…. [I]t's tough to tell who exactly will turn out in an off-year December special election involving a deeply flawed Republican candidate. It's additionally difficult to know how or if voter sentiment may change in the final two weeks of the campaign, especially given how much it has shifted in the past few weeks."

"Late-term abortion big part of Moore campaign, small part of abortion statistics" [AL.com] vs. "'All the girls are lying?' man yells at Roy Moore in church" [AL.com]. "A pro-Moore supporter then shouted that the former Alabama Supreme Court chief justice is a 'man's man. Does that look like the face of a molester?'" But:

It was later identified that the pro-Moore supporter is the comedian Tony Barbieri [here], who is famous for his appearances as the character Jake Byrd on Jimmy Kimmel Live! Before the speech, Barbieri repeatedly interrupted individual interviews a TV crew was conducting with Moore supporters as they walked into the church.

Great. A Hollywood comedian shouting in church. That should go over well.
2016 Post Mortem
"Why it worked: A rhetorical analysis of Obama's speech on race" [Poynter]. 2008 Post Mortem, actually. I thought it was a horrid speech then, and in retrospect it points forward to Listen, Liberal! It's all navel-gazing from Obama about his own religious choices, an agency he denies to those "bitter" people who "cling to" guns and religion (who morphed into the "deplorables" in the Clinton campaign). See, professional classes get to think about stuff. They deliberate. They rise above. The proles are mere products of circumstance.

And as long as we're doing pre-2016 post mortems: "WeWork Buys Meetup to Bring People Together Outside of Work" [Bloomberg]. I remember the Howard Dean meet-ups in 2004. First taste of organizing on the Internet!
Tax "Reform"
"Republican tax plan heads for Senate vote: live updates" [MarketWatch]. "The Joint Committee on Taxation has found every income bracket below $75,000 would see higher rates once the Senate bill's individual tax cuts sunset." These people are [family blogging] nuts. Musical interlude:

"A key problem in the US is income and wealth inequality. How does this bill address these issues? It does the opposite" [Calculated Risk]. Headline, "Policy Mistakes." First example: Iraq. Hoo boy.

"The Senate bill would cut the rate that craft brewers pay for their first 60,000 barrels of beer in half" [Wall Street Journal]. It's an ill wind…

"Sen. Susan Collins (R-Maine) said early Thursday that she expects legislation to lower health-care premiums to pass Congress before senators take a final vote on a $1.5 trillion tax-reform bill that would repeal the Affordable Care Act's individual mandate. Collins, speaking to reporters at a Christian Science Monitor breakfast, said it's a mistake to scrap the individual mandate without making other reforms to the health-care system" [The Hill]. "While the tax bill is in conference, the [Continuing Resolution (CR)] which will contain those provisions] will presumably become law and then the tax bill come back from conference," she said. "So I'm going to know whether those provisions made it and that matters hugely to me." It sounds like Collins has trust issues…
Realignment and Legitimacy
"Finding Meaning in Forgotten America" [The American]. Another tour of the boonies? Still, it's interesting that there are so many stories in this genre, and it's certainly an improvement on interviewing the cabdriver. Anyhow, this is Chris Arnade (who probably will have a hard time getting published in liberal organs, because they're all infatuated with J.D. Vance):

For others, like 'Rosa,' whom Arnade met in East Los Angeles, competing definitions of meaning prevent them from following the established path to success. Rosa is an aspiring teenager who frequents the neighborhood McDonald's for its wifi access, a commodity unavailable at home. Despite her desire to travel, her post-high school plans are to attend East LA Community College because, according to her, she 'can't leave.' Rosa is her mother's translator, and the value that she places on 'being there' for her non-English-speaking mother exceeds her desire to travel and attain the credentials that the Front Row values.

"The case for normalizing impeachment" [Ezra Klein, Vox]. Holy moley. Anything but register some voters and run on policies voters support. Anything. Literally anything.

"Sex, Consent, and the Dangers of "Misplaced Scale'" [Masha Gessen, The New Yorker]. "Thirty-three years ago, Gayle Rubin, a cultural anthropologist and feminist activist, observed that, during certain times in history, humans tended to renegotiate the sexual order…. Rubin did not expect good things to come from the renegotiation of the sexual sphere. The problem, she wrote, was 'the fallacy of misplaced scale': sex loomed so large that any sexual transgression, or imagined transgression, might bring extreme punishment…. Rubin's essay was written during a period now remembered as the 'feminist sex wars.' The women's movement had split into two camps: a less audible and less visible sexual-liberationist wing and a dominant wing that was highly, militantly suspicious of sex. The latter wing strove to tame and defang sex so that it would not contain even a hint of power." Let me know how that works out.

"John Conyers Hospitalized For Stress-Related Illness Amid Sex Scandal" [CBS].
Stats Watch
Personal Income and Outlays, October 2017: "Inflation is showing the slightest bit of life yet probably more than enough to assure a rate hike" [Econoday]. "These rates are far from overheating but the forward direction, , is favorable for policy makers who are trying to push inflation gradually higher." And: "The increase in personal income was slightly above expectations, and the increase in [Personal Consumption Expenditure (PCE)] was at expectations" [Calculated Risk]. And but: "The savings rate marginally improved but historically is extremely low" [Econintersect]. "Consumer spending continues to far outpacing income – not good news. Although this month income grew faster than expenditures. The backward revisions this month were down."
Chicago Purchasing Managers Index, November 2017: "Overall economic growth remains steady at robust levels among Chicago's sample where the PMI, at a slightly higher-than-expected 63.9 in November, has posted its third straight plus 60 score. This is the best streak for this index in 3-1/2 years" [Econoday]. "Delivery delays, tied to the hurricane season, have been clearing up in most reports but not this one where deliveries slowed the most in 13 years. This is symptom of overheating that is likely tied to holiday congestion in the supply chain and underscores the strength of demand. Inventories rose and input costs remain elevated, also consistent with supply chain constraints." And: "The results of this survey continue to correlate to district Federal Reserve manufacturing surveys – and generallly aligns with the overall trend of the ISM manufacturing survey" [Econintersect].
Jobless Claims, week of November 25, 2017: "Jobless claims are very low and Puerto Rico has stabilized in what is the latest good news on the labor market" [Econoday]. Yeah, heck, the job market's so tight a 72-year-old can get a job 1,400 miles away from his home! Ain't that great? (See Class Warfare.) And but: "This marks 140 consecutive weeks of initial claims below 300,000, the longest streak since 1970. The general trend of the 4 week rolling average is a slowing rate of improvement year-over-year which historically suggests a slowing economy" [Econintersect]. Which is what Econintersect always says on this stat.
Commodities: "A recent report by the United Nations Environmental Programme (UNEP) estimated the annual global consumption of sand and gravel to exceed 40 billion tons" [Deutsche Welle]. "'Sand is a fossil resource,' said researcher Kiran Pereira, who founded sandstories.org to raise awareness of the issue. 'It takes millions of years to form — but a mine can be exhausted in decades,' she pointed out. 'We need to recognize and value the ecosystem services provided by sand, many of which are irreplaceable.'"
Retail: "Amidst New Optimism, Emerging Markets to Overtake West in 2018" [McKinsey (J-LS)]. Fashion. "2017 signals the end of an era. The West will no longer be the global stronghold for fashion sales. In 2018, an important tipping point will be reached when, for the first time, more than half of apparel and footwear sales will originate outside of Europe and North America, as the main sources of growth are emerging market countries across Asia-Pacific, Latin America and other regions. Not surprisingly, this is also reflected in fashion executives' sentiments, as respondents from emerging markets are more optimistic about the industry's outlook in 2018."
Retail: "The U.S. e-commerce market may soon become a hit in India… part of the growing drive by marketplace providers to blur national boundaries to online commerce" [Wall Street Journal]. "For sellers such as those in India, selling goods through Amazon cuts out some of the usual costs of a traditional importer and simplifies distribution because the e-commerce giant takes on much of the handling." No race to the bottom, here! (And I wonder when the first stories about Amazon censoring comments that draw attention to country-of-origin issues will happen.
Shipping: "Food retailers trying to get a better grip on their supply chains are turning to tougher tactics with their suppliers. Some big grocers are starting to impose penalties for late or incomplete deliveries…, the latest sign of stresses in distribution channels from tougher online competition and the growing premium on delivery speed. For retailers including Wal-Mart Stores Inc. and Kroger Co., the penalties are part of an effort to regain the estimated $75 billion a year in sales that are lost because products are out of stock or not in a condition to be sold" [Wall Street Journal].
Shipping: "Freight shipment and expenditure gains continue in October, says Cass Freight Index report" [Logistics Management]. "What's more, October 2017 shipments topped three of the last four Octobers and was in line with the most recent record high from October 2014, which was also at 1.153. Prior to that the previous record was 1.264 from October 2007…. What's more, October 2017 shipments topped three of the last four Octobers and was in line with the most recent record high from October 2014, which was also at 1.153. Prior to that the previous record was 1.264 from October 2007."
Shipping: "BoxTech expands its toolkit to help track down 'lost' containers" [The LoadStar]. I like the air quotes round "lost." More: "The Paris-headquartered non-profit organisation functions as the industry's global container prefix registry and said the 'sold' alert function will address the hitherto problem of disposed containers assets being used illegally. 'This will help prevent improperly marked containers from circulating with the markings of the previous owner, improving safety, reducing risk and helping to encourage the proper neutralisation of sold containers," said the [The Bureau International des Containers (BIC)]"
The Bezzle: "Japan's Toray, a Major Supply Chain Link, Says It Falsified Data" [New York Times]. "[Toray's chief executive, Akihiro Nikkaku] added that partial information about the Toray Hybrid Cord issue had begun to leak online, posted by anonymous sources he presumed to be Toray employees, and that the leaks had helped to force Toray's hand."
The Bezzle: "Build fast, fix later: speed hurts quality at Tesla, some workers say" [Reuters]. "The luxury cars regularly require fixes before they can leave the factory, according to the workers. Quality checks have routinely revealed defects in more than 90 percent of Model S and Model X vehicles inspected after assembly, [nine current and former employees] said, citing figures from Tesla's internal tracking system as recently as October. Some of these people told Reuters of seeing problems as far back as 2012…. At Tesla "so much goes into rework after the car is done … that's where their money is being spent," a former Tesla supervisor said…. Defects included 'doors not closing, material trim, missing parts, all kinds of stuff. Loose objects, water leaks, you name it,' another former supervisor said. 'We've been building a Model S since 2012. How do we still have water leaks?'" There's never time to do it right, but there's always time to do it over, as we used to say in the print shop.
Tech: "Elon Musk wins bet, finishing massive battery installation in 100 days" [Ars Technica]. "Tesla is normally thought of as a car company, but this announcement underscores that Tesla is really a battery company that happens to put some of the batteries in cars." That's a novel spin! (But kudos to Musk, in this instance.)
Tech: "Internet of things promises sustained chip market surge" [Nikkei Asian Review]. "The global semiconductor market is seen ballooning nearly 30% over two years as the need for high-speed data processing and the dawn of networked devices create massive new demand. The market will reach $408.6 billion this year, 20.6% larger than in 2016, projects a report out Tuesday from World Semiconductor Trade Statistics."
Mr. Market: "Dow breaks above 24,000, on track for longest streak of monthly gains in 22 years" [MarketWatch].
Five Horsemen: "The Fab Five exhibit faint signs of life after yesterday's hiccup" [Hat tip, Jim Haygood].
Today's Fear & Greed Index: 70 Greed (previous close: 67, Greed) [CNN]. One week ago: 54 (Neutral). (0 is Extreme Fear; 100 is Extreme Greed. Last updated Nov 30 at 10:34am.
Health Care
"Medicaid managed care gone wild; DHS must slay the beast" [Des Moines Register]. "It's official. The for-profit insurers contracted to manage Iowa's Medicaid program can do anything. They are calling the shots while the Iowa Department of Human Services appears to have lost control over the $4 billion program it is supposed to oversee." Ya know, it's almost like a Presidential candidate who made #MedicareForAll an issue in the Iowa caucuses might make some headway.
Our Famously Free Press
From the Department of Don't Worry, Everything's on Facebook:
Within a month Los Angeles, the country's second largest city by population, has had two major sources of alternative news abruptly wiped out by new owners – the LAist and now the LA Weekly.

— Bethania Palma (@bethaniapalma) November 30, 2017
Guillotine Watch
Maggie Haberman is always good for a laugh:
Hyperbole aside, it's very true that the wealthy have few places to go https://t.co/2KFT3ijNR5

— Maggie Haberman (@maggieNYT) November 27, 2017
Mars?
"Behold! The astonishing mental gymnastics of TSA apologists explaining why rich people don't need to be screened" [Boing Boing]. "If you are the kind of person who gets a Platinum Amex, or if you can save up two months' worth of Paul Ryan tax-savings units, you can buy your way out of the worst of the system, gaining access to a near-total bypass of the TSA system (shell out another couple Ryans and you can buy Clear, and jump to the front of the line of people who've paid to jump to the front of the line) (give it a year and I'm sure you'll be able to pay for "Clearer," the service that lets you jump ahead of the Clear people who are jumping ahead of the Precheck people who are jumping ahead of the Priority people)."
Class Warfare
"'I'm going to work until I die, if I can, because I need the money,' said Dever, 74, who drove 1,400 miles to this Maine campground from his home in Indiana to take a temporary job that pays $10 an hour" [WaPo]. And that's before the Democrats sign off on a new Grand Bargain.
"Why Is New York Full of Empty Stores?" [New York Times]. "[A] scourge of store closings that afflicts one section of the city after another, notably in Manhattan and parts of Brooklyn. This plague has been underway for several years, but its familiarity does not diminish the damage inflicted on the economic and the psychic well-being of neighborhoods. One by one, cherished local shops are disappearing, replaced by national chains or, worse, nothing at all." Interesting, the article doesn't really answer the question in the headline.
"A Chronicle of Deaths Foretold: the Meethotamulla disaster" [Cable]. "Meethotamulla was manmade. Not even in a fiercely religious country like Sri Lanka has anyone tried to claim it was an Act of God. It was, by every measureable criteria, a disaster predicted to happen, and none of the responsible authorities could claim they were unaware or even taken by surprise. There are parallels with the Aberfan disaster in the coalfields of South Wales but with one fundamental difference: the residents had not just warned of impending disaster; they had filed a human rights case against the Colombo municipal council at the Sri Lankan Supreme Court. The Court had instructed the local council to stop dumping garbage on the site and required compliance within a two-year period, limiting the garbage dump to two acres of waste. Despite all of that, the rotten garbage kept piling up, until it was an Everest of festering waste, teetering high in the air and sitting uneasily like an avalanche waiting to fall. And then the rains came."
"Sophia, the world's first robot citizen, wants a baby" [ABC 13].
News of the Wired
"CHEESE STAR NEWS (Seoul Train): The North Korean Happy People's Fun Republic Of Chuckles announced that now, Kim JongJong, Terror of the East, will consume his own body weight in doughnuts each day for the love of his People" [Before Nine]. Small blogs out there, punching away, even as the ISPs try to kill them in favor of Facebook.
"Reverse engineering YouTube demonetization algorithm" (Google Docs) [KarlaPlan]. From the abstract:
We examine the relation between a youtube video's monetisation status and their algorithm promotion. We used youtube's official "DATA API v3" to get the top 25 related videos for 100k videos. This is equivalent to the related videos that you see on the right side when watching a video. We then scraped the related videos for information relating to monetisation status, views, etc. The corpus containing information of the scraped videos were then analysed in detail. According to our analysis Youtube is systematically suppressing content that have limited monetisation or have been completely demonetised. This will in turn lead to censorship of political ideologies, HTBQ+, mental health awareness, suicide awareness and prevention, etc.
(HTBQ+ seems to be a typo for HBTQ.) Readers, the methodology?
* * *
Readers, feel free to contact me at lambert [UNDERSCORE] strether [DOT] corrente [AT] yahoo [DOT] com, with (a) links, and even better (b) sources I should curate regularly, (c) how to send me a check if you are allergic to PayPal, and (d) to find out how to send me images of plants. Vegetables are fine! Fungi are deemed to be honorary plants! If you want your handle to appear as a credit, please put it in the subject line. Otherwise, I will anonymize by using your initials. See the previous Water Cooler (with plant) here. Today's plant (CR):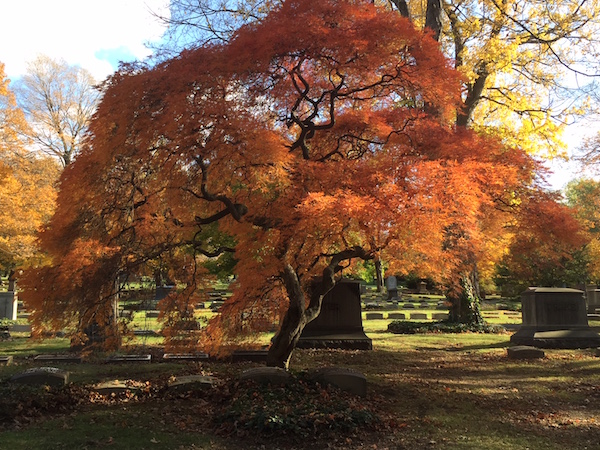 From Cleveland, OH.
* * *
Readers: Water Cooler is a standalone entity not covered by the NC fundraiser. So do feel free to use the dropdown and click the hat to make a contribution today or any day. Here is why: Regular positive feedback both makes me feel good and lets me know I'm on the right track with coverage. When I get no donations for five or ten days I get worried. More tangibly, a constant trickle of small donations helps me with expenses, and I factor that trickle in when setting fundraising goals. So if you see something you especially appreciate, do feel free to click the hat!