Scientists: Northern Minnesota's rising deer population to blame for dwindling moose numbers Quetico Superior Foundation (Chuck L)
iPhone X Owners Encountering Green Line on Display Due to Potential Hardware Defect Mac Rumors
All hail the Godbot: In Silicon Valley artificial intelligence isn't just king, it's literally a new religion National Post
Bitcoin Plunges After Plans for Split Called Off Bloomberg
The nation's top cancer doctors are asking people to drink less in an unprecedented warning Business Insider. This warning is based just on very extensive results for breast cancer, and I wonder how generalizable it really is to other cancers or to men. Plus people who drink, even heavily, live longer than teetotalers. So looking at health risks in isolation, as opposed to all factor death rates, can be misleading.
Ford Pilots a New Exoskeleton to Lessen Worker Fatigue Futurist. Not sure I like this. On the one hand, the idea of specific enhancements to prevent repetitive stress injuries is a really good idea. And maybe these devices are designed to do that, or alternatively, what these workers have to do overloads pretty much all upper body joints, so a generalized device actually is fit for purpose. And standing for long periods isn't good for your body either. However, more use of exoskeletons moves us in the direction of people who don't load their muscles and bones on a regular basis, which like being sedentary, has negative health outcomes. The reason conductors live so long, no joke, is that having your hands at or above your heart level elevates your heart rate, and if you move your arms above your heart level, you are giving your heart healthy stress. Plus these workers should get more breaks instead, but that's not how assembly lines work.
Threats to human health by great ocean garbage patches Lancet Planetary Health (Chuck L)
Is US naval assertion in the South China Sea legal? Asia Times
Chinese dredger sparks South China Sea fears of artificial island building CNBC (furzy)
Trump threatens China over North Korea and trade Defend Democracy. "Trump threatens North Korea" is coming to be a daily headline.
Paradise Papers
Why aren't the streets full of protest about the Paradise Papers? Guardian
French institute suspects nuclear accident in Russia or Kazakhstan in September Reuters
Brexit
http://links.info.news.co.uk/ctt?kn=18&ms=MjUwMjAyOQS2&r=NjU3OTE4MzEyNzQS1&b=0&j=OTEwMzg4ODExS0&mt=1&rt=0" rel="nofollow">May humiliates herself at the eleventh hour The Times

Brexit, A Hard Border And A Dish Of Codswollop Ed Maloney. I can't assess this. Readers?
Metropolitan Police try to block Freedom of Information requests over Grenfell Tower WSWS
How Deutsche Bank's high-stakes gamble went wrong Financial Times. Neglected to link to this earlier.
Syraqistan
Big Brother is Watching You Watch
Imperial Collapse Watch
American dream' lives on in Vietnam despite the past Al Jazeera (resilc)

America's global influence has dwindled under Donald Trump Economist Resilc: "Trump is decades in the making……endless war is the icing on the cake."
Trade Traitors
Canada's PM Justin Trudeau sabotages Trans-Pacific Partnership, shocking leaders Sydney Morning Herald
Trump Transition
Tax "Reform"
Why Investors Should Get Nervous About Tax Cuts Wall Street Journal. We said from the get-go, as in months ago, that the 20% corporate tax rate (then 15%) was not attainable, that thanks to deficit hawkery, if a deal got done, it would be at 28-29%, which would be seen as a huge disappointment. The WSJ is figuring this out only now, and in a weaker version that stated here.
McConnell Joins Ryan in Walking Back False Promise on Tax Bill Bloomberg
White House, congressional Republicans accelerate drive for corporate tax cut worth trillions WSWS
Donna Brazile Says Hillary Rodham Clinton High Palace Of The Solar Order Was Almost Like A Cult The Onion
Why has Fox News abandoned Benghazi? Washington Post (furzy)
Mounting GOP retirements threaten House majority The Hill
GOP Senators Run Away From Accused Child Molester Roy Moore Daily Beast (UserFriendly)
Alabama poll: Moore and Jones tied following scandal The Hill
Two GOP senators withdraw Roy Moore endorsements after sexual misconduct allegations The Hill
Meet Lee Carter Jacobin
KC detective ends interview after suspect answers question with 'loud fart' Kansas City Star
Kill Me Now
Zuck Has Figured Out What's Wrong With the Country New York Magazine
Next Phase of Carmageddon: the Banks Wolf Richter
The Workplace After Weinstein: Harassment Claims Bring Rapid Changes Wall Street Journal
Class Warfare
Big Pharma's Pushers: the Corporate Roots of the Opioid Crisis Counterpunch

Uber loses UK appeal bid to overturn workers' rights decision Reuters

McMansion, USA Jacobin
Antidote du jour. From Finalists from the Comedy Wildlife Photography Awards (resilc):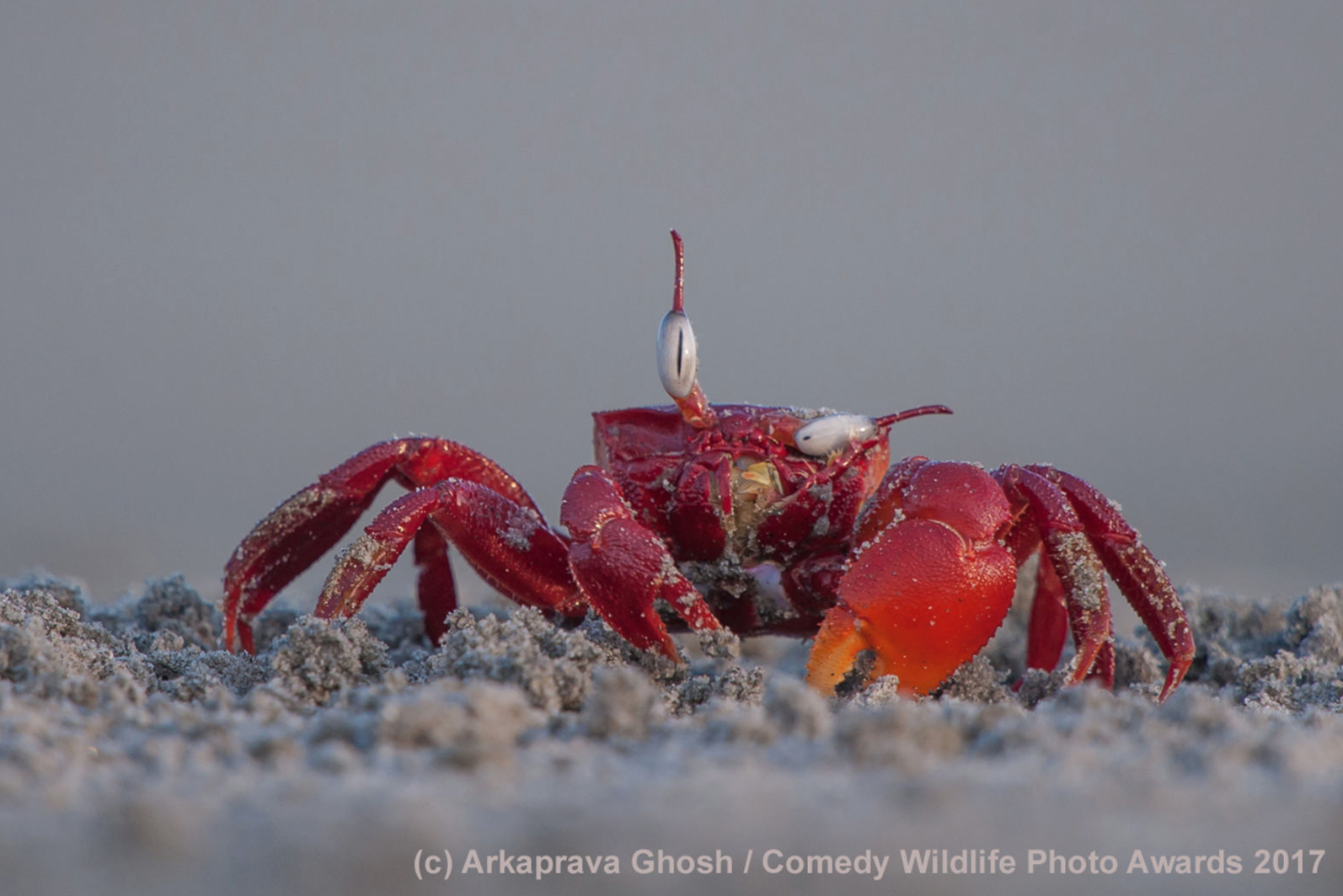 See yesterday's Links and Antidote du Jour here.