Stars that vary in brightness shine in the oral traditions of Aboriginal Australians The Conversation
Stranded orca whale successfully re-floated in Marlborough New Zealand Herald. Yves: "Look at how much effort to save the orca! They kept it cool all night."
Bitcoin Plunges 29% From Record High Bloomberg. Yves: "Anything that falls 29% in a day isn't 'money, at least in anything other than an economy that is in some sort of collapse."
Are we failing to protect the child stars of YouTube? New Statesman
Oil Spills in Nigeria Could Kill 16,000 Babies a Year Newsweek
Waymo's fully self-driving vehicles are here Waymo Team, Medium. This is the money quote: "By giving people access to a fleet of vehicles, rather than starting with a personal ownership model, more people will be able to experience this technology, sooner."
Waymo Tests Its Self-Driving Cars In My Town. Here Are The Odd Things I've Seen. Forbes. It would certainly be nice if we had data from parties who weren't massively conflicted.
Brexit
60,000 join far-right march on Poland's Independence Day Seattle Times
Disputed Catalan President Carles Puigdemont: Spain has 'damaged democracy' Sky News
Syraqistan
India
Industry Which Does Not Pay Minimum Wages To Workmen Has No Right To Continue: Delhi HC [Read Judgment] Live Law
China?
The World Needs to Prepare for 'Peaked China' The American Conservative
North Korea
'They Want to Know If Trump's Crazy' Politico (Re Silc). Very interesting, especially for 38 North readers.
New Cold War
Security Breach and Spilled Secrets Have Shaken the N.S.A. to Its Core NYT. "… said Mr. Williams, now with Rendition Infosec…" What truly unfortunate branding.

Is Trump Being Manipulated By Putin? Former Intelligence Officials Say The President Fears Russian Leader Newsweek. Two officials: liberal Democrat icons Brennan (torturer) and Clapper (perjurer).
Trump Transition
* * *
Trump era brings lowest stock market volatility since early 1960s FT. Probably not what volatility voters had in mind?
Democrats in Disarray
Poll: Nearly half of white Southerners feel like they're under attack The Hill
Poll: 37 percent of Alabama evangelicals more likely to vote for Moore after allegations The Hill
In Idaho, program to fight voter fraud may cause more problems than it catches Idaho Statesman. Crosscheck.
Sports Desk
Sources: Committee to talk Roger Goodell contract; last commish proposal included $49.5M salary, private jet EPSN. Plus lifetime health insuramce, though presumably Goodell is a better risk than his concussed players.

Colin Kaepernick Is This Generation's Civil Rights Leader, Olympian John Carlos Says Newsweek
Health Care
Why Americans Are Going To Love Single Payer People's Policy Project

Lower-Income Countries That Face The Most Rapid Shift In Noncommunicable Disease Burden Are Also The Least Prepared Health Affairs. (Again, if anybody from Health Affairs is reading this, I can go use Safari's reader if I don't want to read your articles O.N.E.L.E.T.T.E.R.A.T.A.T.I.M.E in your ginormous font, but is that what you really want me to do?)
Big Brother Is Watching You Watch
Departing NSA veterans catch the eye of Silicon Valley investors WaPo. Intelligence community Flexians. What could go wrong?

Surveillance Cameras Made by China Are Hanging All Over the U.S. WSJ. Worse, surveillance cameras made by the U.S. are hanging all over the U.S. Alexa, stop listening!
Imperial Collapse Watch
'Fat Leonard' probe expands to ensnare more than 60 admirals WaPo (CM). And we wonder why the Navy's ships keep colliding with other ships.
Class Warfare
How to Get Over the Need to Be Liked by Everyone You Meet New York Magazine. Science fiction? Role-playing fantasy? Huh?
Could Rome Have Had an Industrial Revolution? Medium. Especially for History of Rome fans.
The catalogue that made metrics, and changed science Nature
The Bus Factor: Life for Open-Source Projects After a Developer's Death WIRED (CL).
Mind the Gap Granola Shotun (SC). Code and land use. Very important.
Antidote du jour (via):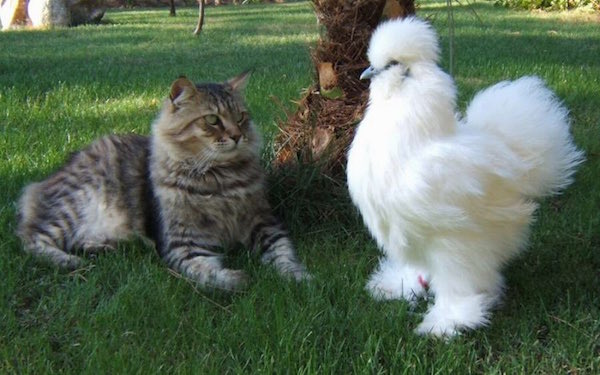 See yesterday's Links and Antidote du Jour here.