How Sweden's arctic 'millipede town' Kiruna is slowly moving CNN
'It's wild': Wacky weather in Nunavut breaks records CBC
The Uncertain Future of Bitcoin Futures Bloomberg. Yves: "And Levine likes everything Wall Street does, particularly 'innovations'."
Has the Silicon Valley Hype Cycle Finally Run Its Course? Vanity Fair (Re Silc). Wait, let me ask my pet AI…
Facebook (Still) Letting Housing Advertisers Exclude Users by Race Pro Publica. There are days I think all Silicon Valley really has going for it is impunity.
Tech meets tradition in a new wave of Islamic finance Nikkei Asian Review
What to Expect From Asia's Big Central Banks Reshuffle Bloomberg
Letting the Air Out of Bonds Handelsblatt Global
Orbitofrontal Cortex: A Neural Circuit for Economic Decisions Cell. Readers?
Brexit
Social Democrats considering renewed 'grand coalition' with Merkel: reports Politico
Five Signs a New Grand Coalition is in the Cards Handelsblatt Global
Syraqistan
Battered Bangladesh risks everything on unsafe factories Lowy Institute
LME probes cobalt supplies after complaints over child labour links FT
China?
India
Every second person in India has been duped, says a new study Quartz. Not cloned; scammed.

Can biodynamic farming solve India's agricultural woes? Deutsche Welle
New Cold War
* * *
Tax "Reform"
Corporate Taxation in a Modern Monetary Economy: Legal History, Theory, Prospects Rohan Grey and Nathan Tankus, Binzagr Institute for Sustainable Prosperity
Sex in Politics…. Not!
10 big things: America's polarized politics Axios. Interesting list, but the final item — "1. How American politics went batshit crazy" — "in the past 24 years" treats liberals and Democrats as having no agency whatever in the process. That seems odd.
Democrats in Disarray
DNC's fundraising woes continue with worst October in 15 years CNN

Democratic Party: Discouraged, Disgusted, Dysfunctional Counterpunch (Re Silc): Re Silc: "Last para. True on so many issues, not just sexual assault."

Donna Brazile: Bill Clinton Should Hit the Campaign Trail for Democrats in 2018 The Intercept
Is Roy Moore Losing? FiveThirtyEight. Several polls show a steady erosion of support for Moore. OTOH, the accuracy of the predictions turns on assumptions the pollsters make about the composition of the electorate. Pollsters got that wrong in Virginia 2017 (to the advantage of Democrats) but also in 2016 (to the advantage of Republicans).
The Values That 'Values Voters' Care About Most Are Policies, Not Character Traits Politico. Suggesting that liberal cries of "hypocrisy!" are misplaced, unless their goal be virtue signaling.
Thanksgiving
This literal gravy train is here to ruin Thanksgiving The Verge (with video). In general, I am here for trains.

The Macy's Thanksgiving day parade in NYC had police snipers and heavy security Business Insider

Thanksgiving help for the homeless: 'We haven't seen numbers like this since the Great Depression' Los Angeles Times
Guillotine Watch
'Entitled' Beverly Hills parents drive kids' soccer ref to quit: 'I despise you' Guardian
Class Warfare
Study: 26% of Hurricane Harvey Reconstruction Workers Said They Experienced Wage Theft or No Pay Latino USA

Workers at Amazon's main Italian hub, German warehouses strike on Black Friday Reuters

Wealth inequality has been increasing for millennia The Economist. Applies the Gini coefficient to neolithic societies.
Why did we start farming? LRB. James C. Scott's Against the Grain.
From inboxing to thought showers: how business bullshit took over Guardian (Plutonium Ken). Wait, let me consult a thought leader….
Antidote du jour (via):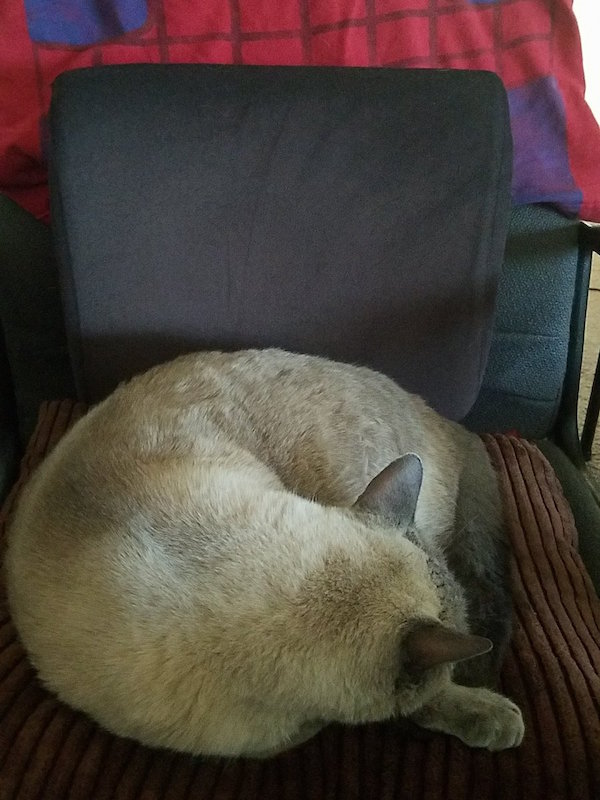 It's not the tryptophan, or the carbs, but the cat nature. And thanks to Richard Smith for giving me the chance to level up my cat game with this anti-antidote:
"SANDRA CAN YOU OPEN THIS FUCKING THING BIT OF A SITUATION HERE" pic.twitter.com/4WOwZn9LGK

— Ash Warner (@AlsBoy) November 22, 2017
See yesterday's Links and Antidote du Jour here.