Can These Seabirds Adapt Fast Enough to Survive a Melting Arctic? Audobon Society
The Flood That Could Change Everything Weather Channel
U.S. Drought Risk Rising as a Second La Niña Winter Kicks In Weather Underground
Louisiana, Sinking Fast, Prepares to Empty Out Its Coastal Plain Bloomberg
Bitcoin swings wildly after its biggest reverse of 2017 FT
Bitcoin plummets, reveals Ponzi scheme traits The Hill
Edward George: 'Banks are in danger of becoming utilities' LSE Business Review. 'Tis a consummation devoutly to be wished!
Days after iPhone battery fiasco, lawsuits against Apple begin to mount Ars Technica
Smartphones Have an Unexpected New Rival Bloomberg. So Yves and I are so retro we're trendy.
Self-driving cars face a new test: snow FT
New Net Neutrality Bill Has Glaring Loopholes Scientific American. Blackburn's bill.
Beyond Secrets: The Consumer Stake in the Encryption Debate (PDF) Consumers Union (via).
Brexit
North Korea
Storm clouds gathering over Korean peninsula, Mattis tells US troops Straits Times

How serious is the North Korean nuclear threat? FT

Market Reforms with North Korean Characteristics: Loosening the Grip on State-Owned Enterprises 38 North
50 Most Influential K-Pop Artists: 4. Lee Mi-ja Ask a Korean!
Syraqistan
Tinder, dating and sex in Saudi Arabia — where love is a 'sin' NBC (Re Silc).
New Cold War
U.S. says it will provide Ukraine with 'defensive' aid Reuters

* * *

Putin's First Year in the White House Andrew Sullivan (Re Silc). Re Silc: "This is why, at the end of 2017, I feel close to despair about the liberal-democratic project in the West. When it isn't being assaulted by the identitarian thugs of the hard right, it is being corroded by the identitarian puritans of the 'social justice' left. This is how liberal democracies die — or rather how they reveal that they are already, under the surface, dead." Lambert here: If you don't put the working class first, you're not on the left. Hence, identitarians are not "left." I know that the conventional usage doesn't make that distinction, but then it wouldn't, would it?

More Media Malpractice in Russiagate The Nation. The term, "RussiaGate," neatly begging the question as it does, finally seems to be getting traction, after a year. From the article: "But what exactly is Trump to protect us from? The basis for the 'virtually uncontested truths' of the year's 'biggest story' remains the Office of the Director of National Intelligence's January 2017 report, which accused Russia of hacking Democratic e-mails and using social media to influence the 2016 election. Yet the report openly acknowledges that its conclusions are 'not intended to imply that we have proof that shows something to be a fact.' Nearly one year later, we have yet to see a shred of proof. What we have in its stead is a stream of Russiagate stories that make bombastic entrances only to quietly slink away. The pattern persists thanks to a media and political culture that embraces credulity and shuns accountability."

Commentary: In democracies, voters warm to secret services Reuters. "In an extraordinary shift in public sentiment, the American secret services, battered by a president who veers between praise and vitriol for the agencies, as defenders of constitutional propriety, and thus democracy." Note lack of, er, agency.

The Memo: Impeachment fervor fuels Dem tensions The Hill. A year-and-a-half of gaslighting, and now the Democrat leadership is worried their base is too worked up.

Top FBI official linked to reporter who broke Trump dossier story Politico
Tax Reform
Here's what Trump's tax plan means for blue collar workers, from cooks to mechanics Business Insider

Democratic Sen. Chuck Schumer Says Top Priority for Next Year Is Giant Corporate Tax Cut The Intercept. From 2016, still relevant.
Trump Transition
Democrats Fold on a DACA Fix Slate. Keeping their powder dry, I imagine.

Trump Administration to Grant Mining Leases That Will Benefit Landlord of President's Daughter Ivanka Trump WSJ

Trump replaces 'E Pluribus Unum' with 'Make America Great Again' on presidential coin Business Insider
Allegations of Racial Bias and Illegal Campaign Activity at a Conservative Nonprofit That Seeks to Transform College Campuses Jane Meyer, The New Yorker
NYPD to reveal names of vendors hidden for nearly nine years NY Daily News. "The News reported in February that vendors' names for contracts worth nearly $390 million in the NYPD's budget were withheld on the city Comptroller's Checkbook 2.0 database that details city spending." That's real money!
Democrats in Disarray
* * *
Imperial Collapse Watch
Britain's Imperial Follies Bloomberg

US nuclear tests killed far more civilians than we knew Quartz (original).
Neoliberal Epidemics
These maps show how Americans are dying younger. It's not just the opioid epidemic. Vox

The Opioid Crisis Is Getting Worse, Particularly for Black Americans NYT (MR).

Boston-area paramedics on front lines of U.S. opioid crisis Reuters (E. Mayer). E. Mayer: "Like most MSM pieces, completely focused on emergency treatment and 'saving lives', e.g. 'the flood of overdose calls is a grim daily reality, despite expanded access to overdose reversal drugs'. All well and good on the acute-care front, but what is needed most of all is expanded access to hope (and jobs, and affordable housing, and universal medical care, and and and), but for the nation's Deplorables that is in short supply in the neoliberal political economy in which we live."

High levels of benzene released at Weld County oil and gas site Denver 7
Class Warfare
How Inequality Kills Counterpunch

#MeToo In the Fields: Farmworkers Show Us How To Organize Against Sexual Violence In These Times
In the Maze n+1
An Open Letter on Why We're Removing Usernames, Addressed to the Worst Ones We've Ever Seen OK Cupid. Women's real names on a dating site. What could go wrong?
Happy Holidaze
Watch the Sex Pistols' Christmas Party for Children–Which Happened to Be Their Final Gig in the UK (1977) Open Culture. "While many Britons were settling in for a warm yuletide, the Pistols decided to host a party/benefit for the children of striking firemen and miners at a venue called Ivanhoe's in Huddersfield, UK."

No One Writes Great Christmas Songs Anymore The American Conservative

'Fairytale of New York': How a soused Irish punk band created the greatest Christmas song of all time New York Magazine (Guardian; BBC). This:

Mood changer:

* * *

Marijuana for Christmas? Elderly Couple Arrested With 60 Pounds for Gifts NYT

Joy to the weed! Marijuana legalization comes bearing gifts Bangor Daily News
The Mystery of Maine's Viking Penny Atlas Obscura
Dr. King's Interconnected World NYT (MR)
Antidote du jour (via):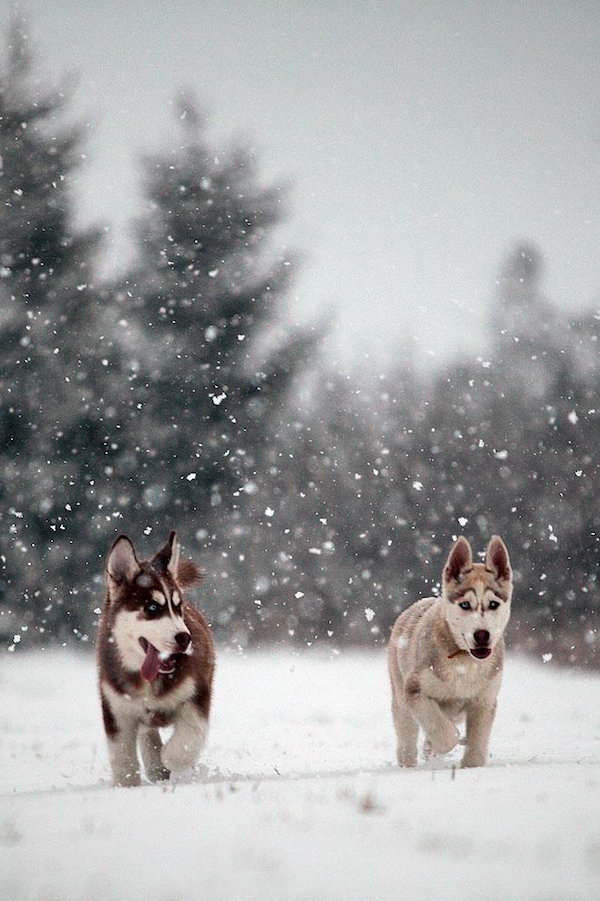 See yesterday's Links and Antidote du Jour here