Firefighters free YouTube prankster who cemented head into microwave Guardian. PlutoniumKun: "Paging Mr. Darwin."
The beautiful Icelandic tradition of giving books on Christmas Eve TreeHugger (resilc)
Timeline For Artificial Intelligence Risks Human Cusp (David L). Conscious AI is coming very soon. Why should machines want humans around? Or a biosphere, for that matter?
Just as Bitcoin Heads for Prime Time, a Wild Session Raises Questions Bloomberg
Inside Oracle's cloak-and-dagger political war with Google Recode
No One Makes a Living on Paetron Scraping By. And they seek to make having your intellectual property on their platform important to your success. Ugh.
Net Neutrality
ISP disclosures about data caps and fees eliminated by net neutrality repeal ars technica (Chuck L)
An Unfortunate Memento of the Total Eclipse: Eye Damage Wall Street Journal :-(. Look how short the exposure was.
Here's What It Looks Like When You Fry Your Eye In An Eclipse : Shots NPR (Chuck L). Enough to make me avoid the 2024 eclipse.
Canola oil linked to worsened memory and learning ability in Alzheimer's MedicalXPress (Chuck L)
North Korea
Big Rocket Man New York Review of Books (resilc)

North Korea is ready to open direct talks with US, says Russia's Sergei Lavrov Guardian
Martin Schulz calls for 'United States of Europe' Financial Times (Vikas S)
Vestager files Apple lawsuit despite Dublin's promises Politico
New Basel rules on capital hit European banks Financial Times
Brexit
Syraqistan
Big Brother is Watching You Watch
Warrantless Surveillance Can Continue Even if Law Expires, Officials Say New York Times
Trump Transition
Lawsuit Aims To Expose Trump's Surveillance Of Journalists Shadowproof (Judy B)

Senate sends funding bill to Trump to avert shutdown The Hill
Tax "Reform"
Hanging out with Bernie Sanders: it turns out that standing FOR something is a lot more politically important than merely standing AGAINST Trump BoingBoing
Taxes, Health Care, and the GOP's Insular Leadership Atlantic (resilc)
Thanks To You Leftist Fucks Apparently I Am Proud To Support Medicare For All #AnitaApparently4All pic.twitter.com/80kZ2haHhj

— Anita Hawkins (@SenAnitaHawkins) December 7, 2017
When Thousands of Christian 'Prayer Marchers' Descend on One Abortion Clinic Broadly (resilc)
Sex in Politics…Not!
Rep. Franks resigning after discussing surrogacy with female staff The Hill

Arizona Congressman Resigns For–Wait, What Was That Again? New York Magazine (Chuck L)
Arizona Contractor Refuses To Certify He Won't Boycott Israel, Sues Officials Shadowproof (UserFriendly)
Fires rage from San Diego to the San Fernando Valley Los Angeles Times
Los Angeles, the Combustible Megacity Bloomberg
Inmates Have Fought California's Wildfires Since WWII Atlantic (resilc)
Wildfires are Leveling LA Neighborhoods, Is There More to Come? Real News
Silicon Valley Is Sneaking Models Into This Year's Holiday Parties Bloomberg. If you think all of these models are just "models," I have a bridge to sell you. Mike Milken would have "models" at his Predators Balls, and his raiders would give them a wide berth for the obvious reasons (this isn't my surmise, it was described in one of the classics on the LBO era, IIRC
Can CalPERS Time the Market? Institutional Investor (Joe R). Our Jim Haygood pointed out that CalPERS was doing this months ago…as we sort of did (CalPERS cut its equity-related allocation before Trump took office…oops!)
Gunz
Add at least 57 to the number of gun-related deaths tied to the Sandy Hook mass shooting Los Angeles Times (Chuck L)
Ford Now Plans to Move Production of Electric SUVs From Michigan to Mexico Bloomberg
Guillotine Watch
Saudi Arabia's Crown Prince Identified as Buyer of Record-Breaking da Vinci Wall Street Journal
Class Warfare
San Francisco to restrict goods delivery robots BBC

The richest 1 percent now owns more of the country's wealth than at any time in the past 50 years Washington Post
Antidote du jour (hat tip martha r):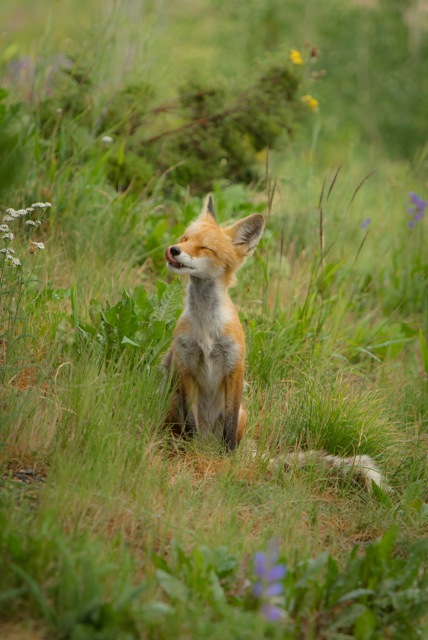 See yesterday's Links and Antidote du Jour here.