Dear patient readers,
Your humble blogger has a bug :-(
It is not the worst bug. Headache and other body pains, plus tired. But enough to undermine my concentration. So forgive me for not writing, since what I would write would probably not be very good.
Beak fitness: New Zealand develops roadside gym for endangered keas Guardian (TYJ)
What it's like to live in a well-governed country BBC (resilc). It's so unusual that it's a travel feature.
Watch Out, Airlines. High Speed Rail Now Rivals Flying on Key Routes Bloomberg (UserFriendly)
The best countries to escape the worst effects of climate change Business Insider
AI learns how to fool text-to-speech. That's bad news for voice assistants The Next Web (David L). Hooray! This will mess up Alexa.
Bitcoin and cryptocurrencies 'will come to a bad end', says Warren Buffett Guardian (furzy)
Meltdown and Spectre
OpenBSD's De Raadt Pans 'Incredibly Bad' Disclsoure of Intel CPU Bug Slashdot (optic7). Important. Great discussion in the thread.

Intel needs to come clean about Meltdown and Spectre The Verge
Canadian Research Adds to Worry Over an Environmental Threat the Pentagon Has Downplayed for Decades ProPublica (resilc)
War Propaganda Irrussianality (Chuck L). Important.
China?
China Weighs Slowing or Halting Purchases of U.S. Treasuries Bloomberg. UserFriendly: "Who cares, they'll get bought."
The world's most powerful passport in 2018: Germany's Quartz
Brexit
EU diplomats set to finalize harsh terms of Brexit transition Politico

You're welcome. #EUref2
MT @5WrightStuff EXCLUSIVE – Nigel Farage says "just maybe I'm reaching the point of thinking that we should have a second referendum on EU membership". pic.twitter.com/Xj2QUcdNfj

— Yannis Koutsomitis (@YanniKouts) January 11, 2018
Catalan separatists to re-elect Puigdemont as regional leader Politico
Handelsblatt: Greece to Remain Under Lenders' Supervision Until 2059 Greek Reporter
New Cold War
DC Council renames street in front of Russian Embassy after Putin critic Politico (Kevin W). Not the behavior of a confident power.

First-Ever Drone Swarm Attack Has Struck Russian Military Bases, Sources Claim Science Alert (David L). Does not seem to have been very successful, but it also appears to have consumed disproportionate resources to get rid of the drones. A drone can't carry much of a payload, so unless it hits a vulnerable and high value target, not sure these are ready for prime time as weapons.
Big Brother is Watching You Watch
LAPD takes another step toward deploying drones in controversial yearlong test Los Angeles Times (resilc)

Prosecutors say Mac spyware stole millions of user images over 13 years ars technica (Chuck L)

Ecuador 'gives Wikileaks founder Julian Assange a passport' – but Britain DENIES its request to grant him diplomatic status Daily Mail (YY)

'Ecuador gives Julian Assange a passport' – a day after it threatened to kick him out of London embassy https://t.co/dXfKBE5fXE

— Russian Market (@russian_market) January 10, 2018
Trump Transition
The State of Redistricting Litigation (January 2018 Edition) Brennan Center for Justice (UserFriendly)
U.S. top court considers putting brakes on police vehicle searches Reuters (EM)
'We dug a baby from the mud' BBC. Must see video.
Divided Supreme Court may allow Ohio voter purge policy Reuters (EM)
Oprah Boomlet
Oprah's long history with junk science Vox (resilc)
After #MeToo, we can't ditch due process Guardian (Chuck L)
Rikers Guards Are Allegedly Sexually Assaulting Visitors The Cut. Resilc: "Maybe Hollywood can address this at the Oscars?
Aly Raisman: USA Gymnastics is '100% responsible' for doctor's abuse CNN (UserFriendly)
Using Twitter to Observe Election Incidents in the United States Center for Political Studies Blog (UserFriendly)
New York sues big oil companies over climate change Financial Times
New York City is taking on the oil industry by selling off billions in fossil fuel investments and suing the top five oil companies Business Insider
Coke pulls work from McKinsey after Gupta scandal Financial Times. Only in South Africa. Many Coke bottlers are franchises. Still…
Advisers at Leading Discount Brokers Win Bonuses to Push Higher-Priced Products Wall Street Journal
Get ready for a lot of coal-plant shutdowns – Axios (resilc)
The World's Best Female Poker Player Joins the World's Biggest Hedge Fund Bloomberg (resilc)
Ford has big plans to cash in on driverless cars, but not in the way you might think Business Insider
Fed Pays Banks $30 Billion on "Excess Reserves" for 2017 Wolf Street (EM)
Class Warfare
Antidote du jour. Diptherio:
I recently relocated from my city apartment to a rural cabin. Best decision I've made in a long time. My new neighbors have been coming by to say 'hi' quite a bit, so now as I sit at my desk, I've got these guys hanging out just a few feet away.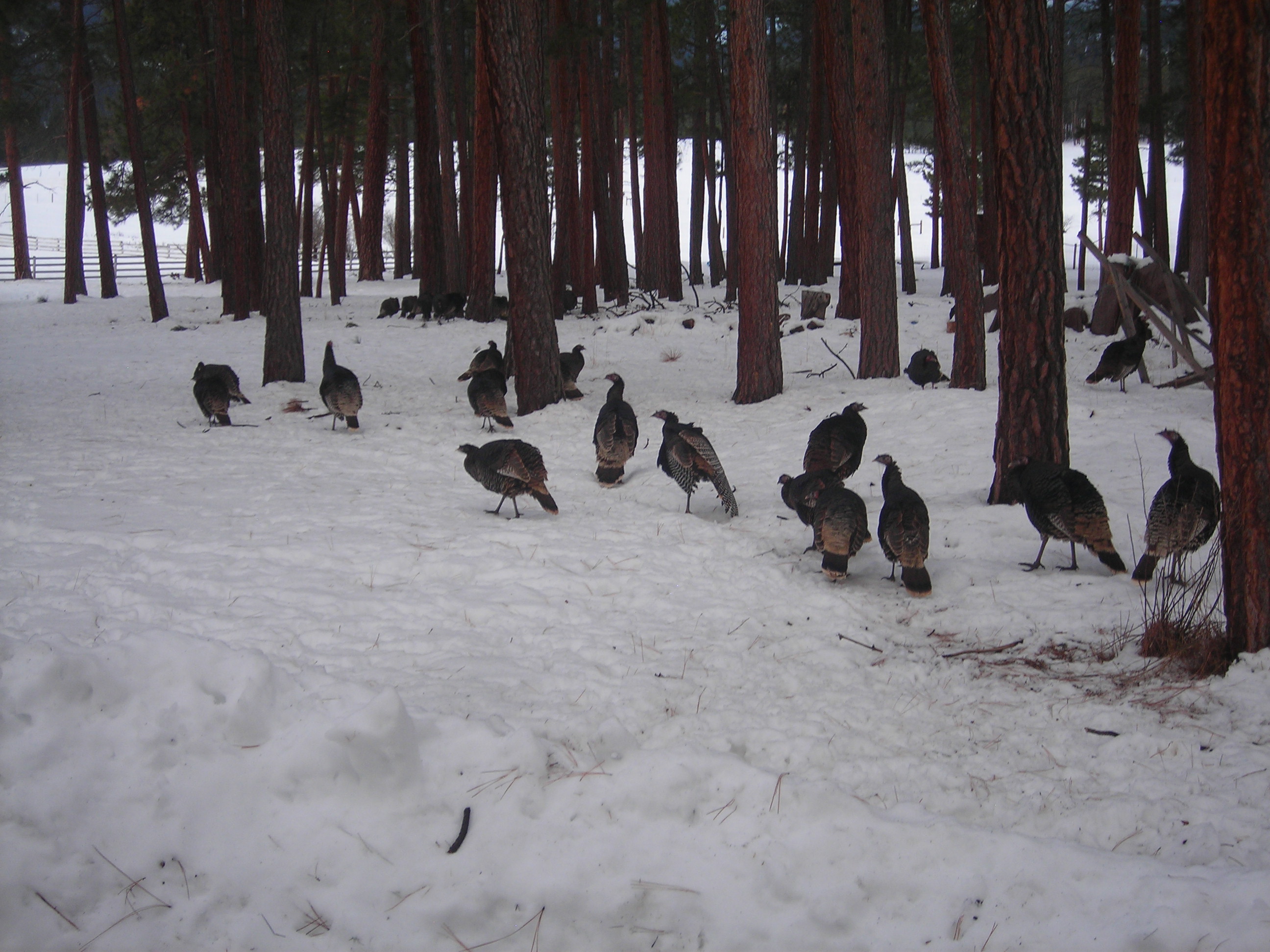 A month ago Dusty found half a pie in this bush, so every day until the end of time we must closely inspect the Magic Pie Bush. pic.twitter.com/XonAojEU12

— Chris Bramwell (@ChrisBramwell) January 9, 2018
See yesterday's Links and Antidote du Jour here.