Happy Australia Day! I very much miss Oz. Pet a 'roo or drink some good Aussie red today.
Fish skin helped these bears burned in the Thomas Fire get back on their feet San Luis Obispo Tribune
404 Not Found Financial Times (Dr. Kevin). Just trust me and click on the link.
Nutella 'riots' spread across French supermarkets BBC
'Doomsday Clock' ticked forward 30 seconds to 2 minutes to midnight Guardian
A 'marine motorhome for microbes': Oceanic plastic trash conveys disease to coral reefs PhysOrg (Chuck L)
Wind To Blow Past Hydropower As Top Clean Electricity Source In Major Milestone Huffington Post (Chuck L)
Winemakers Turn to MIT to Save Pinot Noir in Warming Temperatures Bloomberg (resilc)
New study shows freshwater input route from melting ice led to rapid cooling PhysOrg (Chuck L)
Port-Liner's Fully Electric Container Barges to Launch this August Future Tech Magazine (PlutoniumKun)
Researchers Warn of Physics-Based Attacks on Sensors Security Ledger. Another problem for driverless cars.
George Soros calls Facebook and Google a 'menace' to society and 'obstacles to innovation' in blistering attack Business Insider
Not just bad health IT, but SPECTACULARLY bad health IT Health Care Renewal
Crypto market put on notice — yet again FT Alphaville
Philippine President Rodrigo Duterte threatens Middle East work ban after maid 'rapes and suicides' South China Morming Post. As if this hasn't been happening in Hong Kong for decades? Although the frequency relative to the ama population could very credibly be much worse in the Middle East.
The ever-rising labour shortages in Europe Bruegel. Are there really shortages, or are employers not willing to pay enough?
Davos 2018: Europe squares up to Trump administration in escalating currency war, as ECB chief slaps down Mnuchin Independent
Merkel's conservatives and SPD start coalition talks DW
Catalan separatists want Puigdemont home for parliament debate Politico
Syraqistan
America's Syrian humiliation is worse than it looks Asia Times

"Who Lost Turkey?" – The U.S.-Kurdish Project In Syria Endangers NATO Moon of Alabama

Trump kicked the Islamic world in the teeth today, and loved doing it. Sic Semper Tyrannis (resilc)
Big Brother is Watching You Watch
Imperial Collapse Watch
Why the Pentagon Isn't Happy With the F-35 Bloomberg (resilc)
Trade Traitors
Trump Opens Door to Joining 'Substantially Better' TPP USA News (Kevin W)

Australia's mad dash to balance China MacroBusiness. On the CPTPP, from the Australian perspective.
Trump Transition
DACA Joins the Mad Rush to War Glen Ford
DNC Chair Tom Perez, the Democratic Party's Grim Metaphor Common Dreams
FBI officials worried about being too tough on Hillary Clinton during email investigation, texts show Fox (Kevin W)
Hating Gerrymandering Is Easy. Fixing It Is Harder. FiveThirtyEight. UserFriendly: "Do check out the full interactive map for more detail. Very interesting. IMO we should have maximum competitiveness or fit the state's partisan lean.​ Definitely not compactness."
Sex in Politics…Not!
Rep. Meehan will not seek reelection after sexual harassment backlash The Hill
How Job Listing Language Could Be Adding to Silicon Valley's Gender Divide KPED
Lost in (fiscal) space Washington Post. UserFriendly: "Jared Bernstein ​sorta makes an MMT argument."
Biggest Stock Sell Signal Since 2013 Sparked By Record Inflows Bloomberg. "Since 2013"? And we are supposed to worry?
Guillotine Watch
Saatchi chairman and his fashion designer wife are branded 'scroungers' after raising £5,000 on crowd-funding site to pay for their Instagram star dog to see celebrity vet Daily Mail
Class Warfare
Stockton is giving its poorest residents $500 a month – Business Insider (Dr. Kevin)
Antidote du jour. For Australia Day, we have an Australian Cattle Dog. From Alex C: "The dog who refuses to wear more than three boots is Pearl."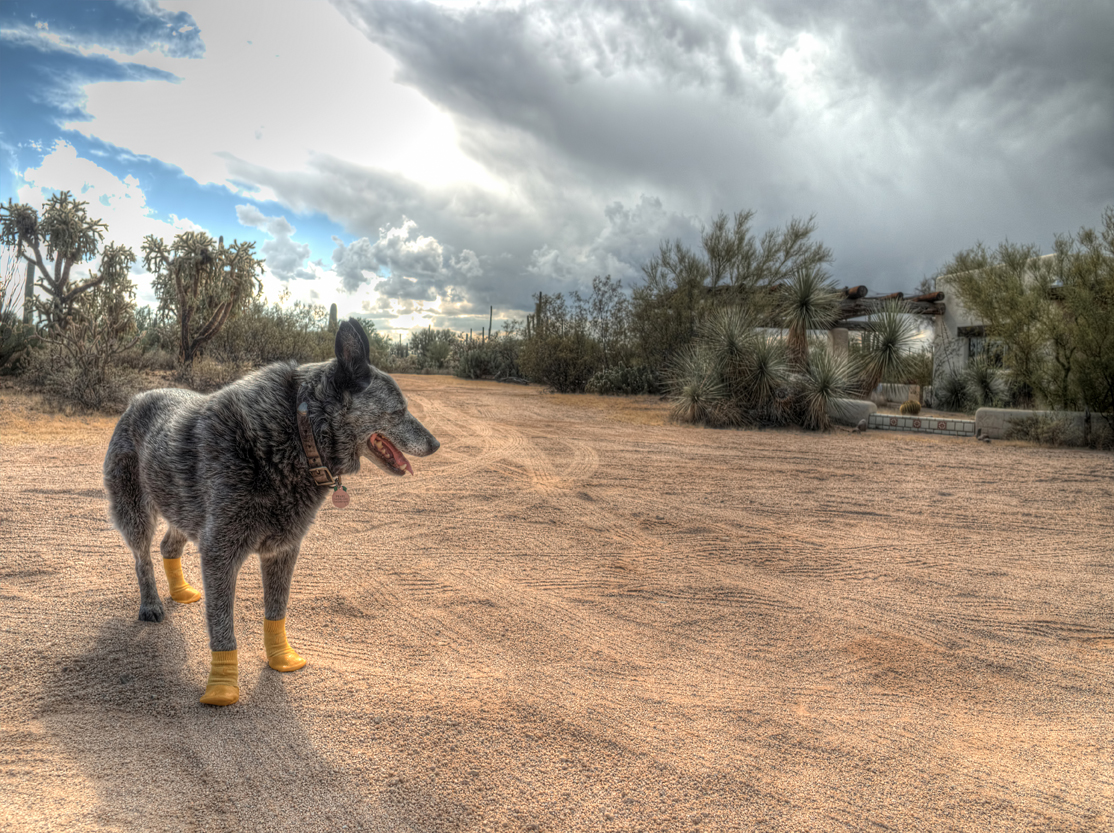 See yesterday's Links and Antidote du Jour here.