By Lambert Strether of Corrente.
Trade
"WTO outlook indicator: global trade growth to stay above-trend" [Reuters]. ""'Growth is still above trend,' WTO economist Coleman Nee told Reuters. 'The recovery of 2017 seems to be extending into the first quarter of 2018 at least, based on things like strong export orders, strong air freight and container shipping and other indicators. So it seems like there hasn't been any slackening of momentum.' The strongest component of the index was container port throughput at 104.3, its highest score since the WTO began publishing the indicator."
"A living-dead trade deal? One possible outcome is that Trump will negotiate a deal that he is unable to get Congress to approve, similar to former President Barack Obama's experience with the Trans-Pacific Partnership, [Scott Miller, a trade policy specialist at the Center for Strategic and International Studies] said. That could lead to a scenario where Trump technically withdraws from the deal but none of the three countries change their tariff structure, creating a sort of 'zombie' NAFTA, he added" [Politico].
Politics
2018
"Although various surveys report different results, the generic ballot probably now sits in the mid-single digits, in the 5- to 8-point range" [Stuart Rothenberg, Roll Call]. "And the generic ballot is just one measure of the two parties' strengths during the cycle, which is why any analysis of the cycle should look at multiple indicators: including multiple poll questions, fundraising numbers, measures of enthusiasm, candidate recruitment and district-level survey data in competitive seats. So, watch the generic ballot, but don't become a prisoner to it."

"Progressives storm Democratic primaries" [Politico]. "Progressive insurgents are launching challenges to Democratic members of Congress in some of the country's bluest districts, sparked by deep frustration with the party establishment and anti-Trump anger. Most of the challengers are long shots at the moment. But some are putting a scare into entrenched incumbents, thanks to their muscular fundraising and a message of liberal disaffection on issues including Wall Street, criminal justice reform and single-payer health care." Note the squishiness of "progressive" and "liberal." If indeed the left is challenging incumbents, that's good. It would be even better if the left was challenging in races the Democrats need to win to flip the House (or Senate). I need to survey the individual races.

"Hillary Clinton, a favorite GOP foil, plans discreet 2018 strategy" [WaPo]. I can't think why.
2016 Post Mortem
Clinton: "Love this":

You guys I just started a Kickstarter campaign! The Revolution is Female is a large format, hardcover photography book celebrating @HillaryClinton, her impassioned supporters, and a profound women's movement. Thank you! #Kickstarter #HillaryClinton https://t.co/ZJGPu9BBls

— Kristen Blush (@KristenBlush) February 8, 2018

Ka-ching.
Obama Legacy
"[Robert Schenkkan's two plays about LBJ] capture an important lesson about presidential history: that it is possible for the country's top leader to be an incredibly effective policymaker yet fail politically at building a governing coalition that outlasts them. The costs of this kind of political failure are severe because it leaves everything a president built open to attack. It also leaves little room for continued growth. LBJ saw that happen when Richard Nixon took office in 1968, and now Obama is witnessing the same thing, even worse, with President Trump" [The Atlantic].

"OBAMA'S LOST ARMY" [The New Republic]. "As we now know, that grand vision for a postcampaign movement never came to fruition. Instead of mobilizing his unprecedented grassroots machine to pressure obstructionist lawmakers, support state and local candidates who shared his vision, and counter the Tea Party, Obama mothballed his campaign operation, bottling it up inside the Democratic National Committee. It was the seminal mistake of his presidency—one that set the tone for the next eight years of dashed hopes, and helped pave the way for Donald Trump to harness the pent-up demand for change Obama had unleashed."
New Cold War
"Exclusive: CIA Ex-Director Brennan's Perjury Peril" [RealClearPolitics]. "House Intelligence Committee Chairman Devin Nunes next plans to investigate the role former CIA Director John Brennan and other Obama intelligence officials played in promoting the salacious and unverified Steele dossier on Donald Trump — including whether Brennan perjured himself in public testimony about it. In his May 2017 testimony before the intelligence panel, Brennan emphatically denied the dossier factored into the intelligence community's publicly released conclusion last year that Russia meddled in the 2016 election 'to help Trump's chances of victory… Several Capitol Hill sources say Brennan, a fiercely loyal Obama appointee, talked up the dossier to Democratic leaders, as well as the press, during the campaign. They say he also fed allegations about Trump-Russia contacts directly to the FBI, while pressuring the bureau to conduct an investigation of several Trump campaign figures starting in the summer of 2016." "Several Capitol Hill sources, parties unstated," to be fair.

Stats Watch
No official data today.
Commodities: "The turnaround in raw materials prices is bringing pain to U.S. factories. Rising costs for the basic building blocks of industry production—including steel, aluminum, copper and resin—have manufacturing companies weighing whether they can pass higher prices along the supply chain or accept lower profit margins" [Wall Street Journal].
Shipping: "With the flourishing of e-commerce, product returns have become even more nettlesome for today's global supply chain managers" [Logistics Management]. "Tony Sciarrotta, [Reverse Logistics Association's] executive director, maintains that with the return rate of e-commerce purchases being three to four times higher than that for brick-and-mortar purchases, the reverse sector is only going to grow in future years." I wonder why that is. Could be because, with no human interaction, people feel less committed to the deal? Or is it only "the Amazon Effect" (whatever that really is)?
Shipping: "Sea container imports expected to grow 4.9 percent in first half of 2018, NRF-Hackett report says" [DC Velocity] (and see below at Honey for the Bears). "The 11 U.S. ports covered by Global Port Tracker handled 1.72 million twenty-foot equivalent units (TEU) in December, the latest month for which after-the-fact numbers are available. As expected, the number was down 2.1 percent from November, since most holiday merchandise was already in the country by then, the report said. However, the December volume was up 8.4 percent year over year."
Shipping: "The big winners in rising U.S. shipping prices may be the freight middlemen. Financial results from third-party brokers that connect shippers to trucking fleets show revenues and profits turning sharply upward, the WSJ's Erica E. Phillips reports, as growing economic demand and tight capacity sends companies rushing to find shipping space" [Wall Street Journal].
Labor Power: "Lawler: Will Average Hourly Earnings Growth Decelerate Over the Next Two Months?" [Calculated Risk]. "In its Employment Report for January the BLS reported that average hourly earnings of all private non-farm employees was $26.74 (seasonally adjusted) last month, up 2.9% from a year earlier….What few folks have mentioned, however, is that the YOY increase in average hourly earnings for production and non-supervisory workers in the non-farm sector last month was just 2.43%, virtually unchanged from December's YOY gain. Obviously, these data imply that the YOY increase in 'supervisory' workers accelerated significantly last month, and in fact that was the case…. Moreover, 'outsized' (significantly above trend) gains in the [Average Hourly Earnings] of supervisory workers have tended to be followed by below-trend increases over the subsequent two months. If history is any guide, that will be the case in the next two monthly reports." From Mr. Market's Perspective; "Calm down, the wage increase really was a blip." From the worker's perspective: "Averages conceal. Where's mine?"
Stimulus: "[The spending bill] alone could add maybe 2% to nominal GDP" [Mosler Economics]. "How much real output it adds is another question, of course." Since our sclerotic economy allocates capital to things like hand-crafted fighter jets that catch on fire, or Juicero, or houses that fall apart after twenty years. Similar to trade; "the economy" didn't do all that badly on aggregate demand, which is why imports increased, because we outsourced manufactutring (and why transport and real estate for distribution centers are doing well).
Infrastructure: "President Donald Trump unveiled his long-awaited infrastructure plan Monday, in which the administration aims to spend $200 billion in federal funds to spur at least $1.5 trillion in infrastructure investments with state, local and private partners" [MarketWatch]. "Analysts at Height Securities put the odds of Congress passing infrastructure legislation this year at just 15%. 'Because infrastructure policy will require 60 votes in the Senate, and because Republicans hold only 51 seats, we are highly skeptical that the Administration's plan can garner the necessary support to become law,' said a note from Height on Monday." So, the currency issuer isn't going to do it; and $200 billion is pissant. It would be hilarious if what amounts to Trump's stimulus package in 2018 turns out to be as pathetically inadequate as Obama's in 2009.
Infrastructure: "The Trump administration's infrastructure push is beginning. President Donald Trump is set to unveil a program today that aims to transform the way the nation's infrastructure is funded and developed, but … the initiative faces an uncertain road in Congress over finding the money to pay for it. Mr. Trump will propose spending $200 billion in federal funds over 10 years, most of which will come in the form of grants that encourage states and cities to raise their own funds for improving infrastructure" [Wall Street Journal]. "The plan will also expand the size and scope of existing federal loan programs for building rails, airports, highways and water systems. There's no agreement on where the initial new funding comes from, however, and the recent two-year spending deal that Congress agreed to may complicate things. Analysts say that could relieve pressure on lawmakers to produce a big infrastructure initiative this year, even as shipping groups try to keep the pressure on."
The Bezzle: "Insider trading has been rife on Wall Street, academics conclude" [The Economist]. "INSIDER-TRADING prosecutions have netted plenty of small fry. But many grumble that the big fish swim off unharmed. That nagging fear has some new academic backing, from three studies. One argues that well-connected insiders profited even from the financial crisis.* The others go further still, suggesting the entire share-trading system is rigged.** Holy moley!
The Bezzle: "Weighing the Regulatory Risk at Wells Fargo" [Barron's]. "But can Wells Fargo put the scandals well behind it? S&P Global Ratings cut its rating on Wells to A- from A last week, noting that the regulatory risk 'is more severe than we previously expected and the process for improving its governance and operational risk policies may take longer than we previously expected.' And changing the bank's culture might be a difficult task, given its long history of pushing sales volume and cross-selling. Wells Fargo's former CEO, John Stumpf, promoted 'eight is great' as an internal mantra: Every bank customer should have a total of eight Wells Fargo accounts, cards, and loans. It was a high bar for the bank's branch salespeople." Crikey! Eight?!
The Bezzle: "'This Airbnb displaced 5 people': Here's the story behind that photo that spread on Facebook" [Times-Picayune]. "Airbnb critics say residents are being pushed out as property owners trade reliable income from long-term tenants with greater, if less certain, income from tourists. Proponents say Airbnb provides homeowners and renters with extra cash to pay the rising costs of living in New Orleans."
The Bezzle: "Airbnb income now pays off when you refinance your mortgage" Maybe! [Cnet]. "Income from your Airbnb rental may soon help you refinance the mortgage on your primary home. A new initiative from Airbnb with Fannie Mae and three major financial institutions will let some mortgage lenders consider income from Airbnbs for applicants looking to refinance their home. The initiative will allow Airbnb hosts in the US to include their Airbnb Proof of Income, along with their application and other standard financial information when they apply to refinance their mortgage with Quicken Loans, Citizens Bank or Better Mortgage. Banks didn't previously consider money received for an Airbnb as part of an applicant's total income."
The Bezzle: "Tech companies are the new investment banks" [Financial Times]. "The much-lauded overseas "cash" pile held by the richest American companies, a treasure that Republicans cited as the key reason they passed their ill-advised tax "reform" plan, is actually a giant bond portfolio." Big if true!
Mr. Market: "Dow up triple digits, as focus shifts to Trump's infrastructure plan" [MarketWatch].
Honey for the Bears: "A strong wind is expected to continue blowing on the economic seas in the first half of 2018 but could recede for the full year, based on the most recent edition of the Port Tracker report, which was released late last week by the National Retail Federation (NRF) and maritime consultancy Hackett Associates" [Logistics Management]. "[T]he report said it is calling for the first half of 2018 to be up 4.9% annually at 10.3 million TEU. That figure is slightly ahead of its estimate for all of 2018, which is expected to be closer to half of 2017's growth pace and come in around 4%…. Hackett said he is keeping an eye on global PMI (Purchasing Manager Index) readings, which indicate things are slowing down and suggest slower sales are coming through in the U.S. and China, among other nations."
The Fed: "Inflation expectations of consumers declined in January, according to a New York Fed survey released Monday that conflicts with how markets are assessing price developments" [MarketWatch]. "The survey of consumer expectations showed median inflation expectations fell by 0.1% to 2.7% on the one-year horizon. The three-year horizon also slipped 0.1% to 2.8%. The consumer assessment comes at a time when markets are pricing in frothier inflation."
Rapture Index: Closes up one on The Economy. "The markets have dropped sharply in the past few days" [Rapture Ready]. Record high, October 10, 2016: 189. Current: 186.
Five Horsemen: "Apple bounces in morning trade as Facebook slumps" [Hat Tip, Jim Haygood].
Today's Fear & Greed Index: 10 Extreme Fear (previous close: 8, Extreme Fear) [CNN]. One week ago: 40 (Fear). (0 is Extreme Fear; 100 is Extreme Greed. Last updated Feb 8 at 7:00pm. Still lagged, WTF!
Neoliberal Epidemics
"Failing health of the United States" [British Medical Journal]. "Ironically, leaders are outspoken about ending the opioid epidemic and bemoan spiraling and unsustainable healthcare costs. Solutions to both problems—which involve investment to support struggling families and communities and thereby improve public health—are often rejected, usually by leaders with competing self interests or ideological objections. The consequences of these choices are dire: not only more deaths and illness but also escalating healthcare costs, a sicker workforce, and a less competitive economy. Future generations may pay the greatest price."
"Inequity aversion is observed in common marmosets but not in marmoset models of autism induced by prenatal exposure to valproic acid" [ScienceDirect]. Hmm…
Class Warfare
There's a well-known movie about the privatization of space: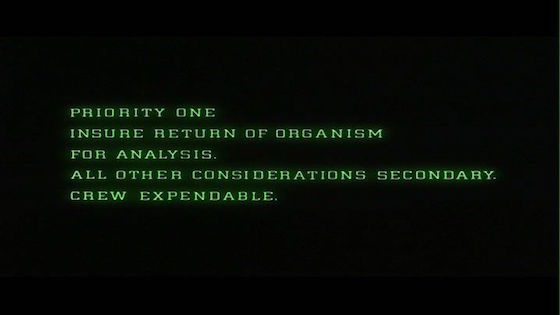 "Why American Workers Aren't Getting A Raise: An Economic Detective Story" [Jonathan Tepper]. A very good compilation with lots of charts.
That VW ad about the giant meteor used to sell an SUV:
Volkswagen TV Commercial – The All New 2018 Volkswagen Tiguan And The Meteor Evacuation – Plenty Of Cargo Space For Everything You Need And Everything You Dont – Volkswagen, Das Auto – https://t.co/ska1amYigM pic.twitter.com/MQpGKHdmDm

— TV Commercial Spots (@CommercialSpots) February 4, 2018
A TV ad whose premise is that a giant meteor is about to strike the earth seems like a strong zeitgeist indicator; it's also a strong zeitgeist indicator that the young couple protagonists in the ad rush to fill the back of the car with consumer goods…
"According to Credit Suisse data over the past three years, anywhere from 4 to 10 percent of the world's poorest decile are Americans. That's 20 to 50 million adults. It's likely that many of them are only temporarily in debt, and that they have a much better chance than a third-world villager to climb out of poverty. But it's just as likely that they'll be replaced by other impoverished Americans, especially with an aging population woefully unprepared for retirement, and with the great majority of new job prospects temporary or contract-based, without security or benefits" [Common Dreams],
News of the Wired
"Selling violent video game solutions: A look inside the APA's internal notes leading to the creation of the APA's 2005 resolution on violence in video games and interactive media" [ScienceDirect]. "Given inconsistencies in the data, it may be important to understand the ways and the reasons why professional organizations take a stance on the violent video game effects debate which may reflect greater expressed certitude than data can support."
"Bob Ross Plus Google's DeepDream A.I. Is Utterly Terrifying" [Utne Reader]. "[C]ould even an artificial intelligence be alien enough to pervert the peaceful, soothing imagery of the great Bob Ross? A new video titled 'Deeply Artificial Trees,' which applies DeepDream to every frame of a Bob Ross video, proves that the answer to this question is, well, yes. Good grief, yes. Further, it even applies the technique to the audio — making the experience truly nightmarish."
"This Debater Can Talk Twice as Fast as You Can" [Wall Street Journal].
Yes, I could tallk fast, too (though not that fast), but for me debate was about skills I've used my whole life long: Research, framing an argument, rhetoric, critical thinking, mental toughness. That's why — IMNSHO — your children, if you have them, should go out for debate, not to learn speed-talking! Do better, WSJ!
* * *
Readers, feel free to contact me at lambert [UNDERSCORE] strether [DOT] corrente [AT] yahoo [DOT] com, with (a) links, and even better (b) sources I should curate regularly, (c) how to send me a check if you are allergic to PayPal, and (d) to find out how to send me images of plants. Vegetables are fine! Fungi are deemed to be honorary plants! If you want your handle to appear as a credit, please place it at the start of your mail in parentheses: (thus). Otherwise, I will anonymize by using your initials. See the previous Water Cooler (with plant) here. Today's plant (Chuck Roast):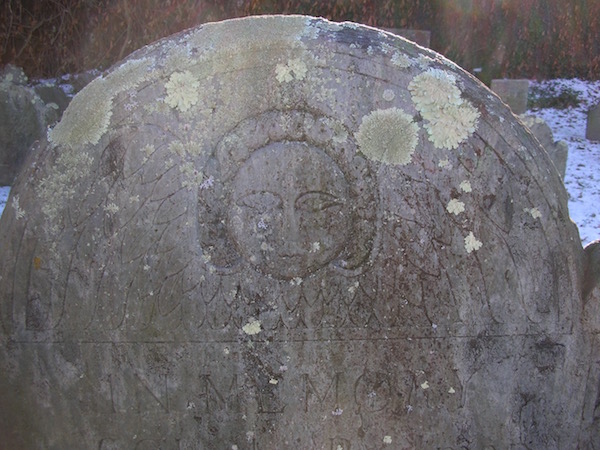 Chuck Roast write: "This is a bit of lichen found on a 1664 grave in Newport."
* * *
Readers: Water Cooler is a standalone entity not covered by the NC fundraiser. So do feel free to use the dropdown and click the hat to make a contribution today or any day. Here is why: Regular positive feedback both makes me feel good and lets me know I'm on the right track with coverage. When I get no donations for five or ten days I get worried. More tangibly, a constant trickle of small donations helps me with expenses, and I factor that trickle in when setting fundraising goals. So if you see something you especially appreciate, do feel free to click the hat!