By Lambert Strether of Corrente.
Trade
"The coalition of U.S. business and agriculture groups working to save NAFTA are heading back to Capitol Hill on Feb. 14 for a Valentine's Day push with House members. The 150-strong delegation organized by the U.S. Chamber of Commerce, National Foreign Trade Council, National Association of Manufacturers, the American Farm Bureau Federation and other groups will target Republican and trade-friendly Democratic offices to voice their support for the deal and push their priorities, according to sources familiar with the planning" [Politico]. "The lobbying push comes roughly midway between the sixth round of talks in Montreal and the upcoming round of negotiations starting in Mexico City on Feb. 26."
"Applications for 200 Chinese migrant worker visas to finish luxury Auckland hotel video" [Stuff]. Not the locals, perhaps a factor along the One Belt, One Road….
Politics
2018
"Thanks to a loophole in Kansas law, 6 teens are running for governor" [CNN]. "Kansas is one of only three states, along with Vermont and Massachusetts, that don't have an age requirement to run for governor."

"Senate 2018: Republicans Still Have Plenty of Targets" [Sabato's Crystal Ball]. "Because the map is so good for Republicans, it is possible they will add to their majority even if the electoral environment otherwise breaks against them in other elections, such as those for the U.S. House of Representatives. That said, the Democrats do have a path to a Senate majority, albeit slim… Democrats need to defend all 26 of the 34 seats they currently hold,[1] and then flip two of the eight Republican-held seats. Those would most likely be Arizona, an open seat, and Nevada, where Sen. Dean Heller (R) is seeking a second term…. Democratic incumbents are defending seats in the following five landslide Trump states: Indiana (Trump +19.0 points), Missouri (+18.5), Montana (+20.2), North Dakota (+35.7), and West Virginia (+41.7). If these states were House seats — two of them, Montana and North Dakota, actually are because both states only have single, statewide at-large seats — all would rank among the top third of Trump's districts nationally…. So the danger for Democrats is that all five of these incumbents are living on borrowed time and several of them may be doomed no matter what the national environment is."

"The GOP's Misguided Midterm Optimism" [Charles Cook, Cook Political Report]. "[D]ata from individual races on both the district and statewide level reveal that the plight of Republicans actually appears to be even more difficult than it seemed last fall. This is particularly true with individual-race polling, but other indices such as candidate recruitment and campaign fundraising are sending "Danger, Will Robinson!" messages. This is particularly true in the House, where there are quite a few GOP incumbents in competitive and potentially competitive races who are not raising the kind of money they will need if there is much of a Democratic wave at all… In an analysis released Sunday of more detailed data from the Jan. 15-18 ABC News/Washington Post poll… districts already represented by Republicans, the GOP advantage on the generic was just 6 points, 51 to 45 percent. In other words, while Democrats have very big leads in their districts. It wouldn't take that much of a wave for a large number of seats to drop against the GOP. The serious Republican strategists that I have talked with in recent days are extremely worried about this election." I'm not sure that six points is "very, very" narrow in absolute terms, but those numbers are certainly unusual for incumbents.

"Republicans on the Hot Seat in AG Races" [Governing]. "In fact, of the 30 elected [Attorney General] seats that are up this cycle, 18 are held by Republicans and 12 by Democrats. More critically, of those 30 seats being contested, we consider nine to be "in play," meaning they are rated tossup, lean Democratic or lean Republican…. Furthermore, six of the seven contests that we consider to be tossups are currently in GOP hands. They are the open AG offices in Colorado, Florida, Michigan, Nevada and Ohio, plus the seat held by a Republican incumbent in Wisconsin. The one Democratic-held seat in the tossup category is an open seat in Connecticut." (And see the photo; the troops have orange hats instead of pink hats.)

Iowa: "Forty-four percent of Iowans approve of Trump's performance as president, and 40 percent see the country headed in the right direction, according to the latest Des Moines Register/Mediacom Iowa Poll" [Des Moines Register]. Fifty-one percent, conversely, disapprove of the job Trump's doing, and 49 say the country's on the wrong track. Still, those figures represent marked improvement from December. In that Iowa Poll, just 35 percent approved of Trump's performance and 60 percent disapproved. Twenty-nine percent of Iowans in December said the country was headed in the right direction, while 60 percent said it was on the wrong track."
Realignment and Legitimacy
"The "role of government" question, which has been asked by the NBC News/Wall Street Journal survey since at least 1995, seeks to take the public's temperature about the correct role of government. The two most recent polls that asked respondents about their views of government were conducted after Trump became president — April 2017 and January 2018″ [Inside Elections]. "Both surveys showed a dramatic swing toward concern that government is not doing enough 'to solve problems and help meet the needs of people.' In the Jan. 13-17, 2018, survey, 58 percent of adults said government should do more, while only 38 percent said government is 'doing too many things better left to businesses and individuals' — a 20-point difference. That is a huge gap, historically…. In fact, the last time those favoring "more government" had an edge comparable to this month's survey was in September 2007, when respondents said the government should do more by a margin of 17 points. Of course, Barack Obama was elected president shortly, about a year later." So we'll see if the Democrats squander their 2020 opportunity (if any) exactly as they squandered their 2008 opportunity.

* * *

"Remember "this is not normal?"… A year ago, it was the motto of the self-styled "Resistance"—the coalition of liberals, Democrats, and a few wayward conservatives who were implacably opposed to the Trump administration…. And yet, today, in the highest circles of Democratic party politics, resistance is waning… Whatever the outcome, the course of these negotiations demonstrates the erosion of the idea that Trump constitutes a crisis in American governance—that he should be treated differently than any other president. And the same change can be found inching into other Democratic rhetoric" [McClatchy]. "As a result, Democratic electoral fortunes depend on maintaining Trump's unpopularity, much more than any rhetoric of their own. Uniform and unequivocal opposition has helped weigh Trump down in the public eye; abandoning this successful strategy for equivocation and compromise might lift him up." So, The Desistance?

"Left-leaning groups that spent months pressing Democrats to fight for the young undocumented immigrants known as Dreamers were stiff-armed yet again by the party's leaders. They cut a bipartisan budget deal that left House Democrats scrambling to square their advocacy for immigrants with the party's fear of shouldering the blame for a second government shutdown in a matter of weeks" [Politico]. For some definition of "left." To my mind, life expectancy ("deaths of despair") is the key issue, but for whatever reason, liberal Democrats feel no need to address it.

I think this is fair:

#shutdown2018
I understand the impulse to blame Democrats for their impending cave to the GOP on #NoDreamNoDeal. But you have to consider how valuable it is to have photos of deported Dreamers for the midterms.#SomedayDACA#AlgunDiaDACA

— Peter Douche's Liaison ? (@SilERabbit) February 9, 2018

"What's The Difference Between A Blue Dog And A Republican?" [Down with Tyranny]. Republicans are more honest? More: "Not everyone thought it was sage to help defeat a Democrat in a perilous election. 'But what exactly,' I asked at the time, 'does Bobby Bright bring to the table?'" Well, in 2018, the Blue Dogs will bring the ability to defeat #MedicareForAll, a key liberal Democrat objective. So there really are two sides to this story.

* * *

"California voters could be asked to borrow $450 million for updating aging elections systems" [Los Angeles Times]. Holy moley. Hand-marked paper ballots, hand-counted in public, would be hella cheaper, besides being better. What's wrong with these people?

"Matt Masterson, chair of the U.S. Election Assistance Commission, spends his time working with local election officials. And he said that lately, they're starting to see themselves more as managers of complex IT systems" [GovTech]. Please kill me now.
Stats Watch
Wholesale Trade: "Inventory build for wholesalers came in 2 tenths stronger than expected at a 0.4 percent gain in December but in an offset for the second estimate of fourth-quarter GDP, the build for November is revised down 2 tenths to 0.6 percent" [Econoday]. "Much of the recent build has been centered in autos where sales have been slowing noticeably. Yet autos aside, inventories in the sector do appear to be too low relative to wholesale sales… Growth in the nation's inventories slowed in the fourth-quarter which is a negative for GDP but, given the strength of overall demand, the slowing points to the need for restocking which should prove a concrete plus for first-quarter production and employment." And but: "The improvement this month in the headline data was primarily due to electrical durable goods and petroleum. Overall, I believe the rolling averages tell the real story – and they marginally improved this month. The current trends are showing a slowing in the rate of growth" [Econoday]. "Inventory levels remain elevated but below recessionary levels. To add to the confusion, year-over-year employment changes and sales growth do not match."
Consumer Credit: "It's been decelerating all year with a year end move up that's likely to be reversed as personal income growth continues to be very low" [Mosler Economics].
Debt: "One company will now handle close to half of all student-loan payments" [MarketWatch]. "In an ideal world, no federal student loan borrower would default on his or her debt thanks to the myriad of programs available through the government, but in reality, roughly 1 million defaulted last year — a sign, advocates say, that student loan servicers aren't doing enough to work in borrowers' best interests." I seem to recall similar issues with mortgage servicers….
Commodities: "Copper steadies, iron ore price climbs on blockbuster Chinese imports" [Mining.com]. "The increased volumes over 2017 are indicative of Beijing's clampdown on copper scrap imports as part of the country's crackdown on pollution and consolidation of heavy industries. A recent report by BMO Capital Markets forecasts that China's scrap imports could halve in 2018 boosting concentrate cargoes to another all-time high this year."
Retail: "When one considers that nearly 70% of economic activity focuses on consumer spending, it only raises the importance, and relevance, of good, old retail sales numbers—and for good reason. Retail sales are a direct, and largely current, barometer of economic activity, more so than the aforementioned consumer confidence, which really gauges how consumers "feel" about the economy at a given moment, with feelings and sentiment able to quickly change based on just about anything" [Logistics Management]. "That leads me to numbers issued today by the National Retail Federation (NRF), focusing on retail sales projections for 2018. NRF expects 2018 retail sales to head up 3.8%-to-4.4%."
Retail: "The "Amazon effect" is hitting the shelves at Whole Foods, and that means suppliers will get squeezed. The supermarket chain is asking suppliers of all sizes to pay new rates for prime shelf space, a new step in owner Amazon.com Inc.'s effort to remake the grocery's supply chain even as Amazon resets the Whole Foods approach to consumers. Many suppliers will see an increase from the average $25,000 fee companies pay to be featured in the stores' most-visible areas… and the company wants suppliers to offer bigger discounts on their products to earn the space" [Wall Street Journal]. "The changes signal that Whole Foods is resetting its supplier relationships after years spent gaining cachet with upscale shoppers by highlighting new, niche brands. Now, the company is matching centralized purchasing decisions, tighter inventory control and new sales-tracking technology to understand whether those consumers are reaching for the goods on the shelves." We already have one Walmart. Do we need two? And: "Amazon is updating the demand side at Whole Foods while it works on the supply side. The e-commerce giant plans to start delivering Whole Foods groceries through its fast Prime Now delivery option in four markets."
Retail: "According to a report by the Luxury Institute cited by eMarketer, affluent shoppers made 38% of their luxury purchases online last year" [247 Wall Street]. Presumably, at least for couture and accessories, they wear it once and then return it?
Shipping: "Amazon reportedly launching a delivery service for businesses; FedEx, UPS shares slide" [CNBC]. "The service is called "Shipping with Amazon" and will see the tech giant picking up packages from businesses and delivering them to customers."
Shipping: "Disappointing Q4 sees Maersk Line miss profit target for 2017" [The Loadstar]. "Tougher market conditions, due to lower freight rates and higher fuel costs in the final quarter, meant that Maersk Line missed its full-year profit target. Maersk Group's guidance – which it reiterated in November – was for an improvement of around $1bn for the carrier, which lost $384m in 2016. And despite the Petya cyber attack in the summer, Maersk was confident it could still achieve its guidance."
Supply Chain: "countries around the world are starting to hold large companies accountable for labor conditions not just in their own business but also for the conditions in their supply chains. For companies in manufacturing, this means being able to affirmatively say that your suppliers of raw materials, parts, and equipment are not using any forced labor" [Industry Week].
The Bezzle: "Tesla Averts Cash Crunch as Musk Mystique Offsets Late Cars" [Industry Week]. "'If we can send a Roadster to the asteroid belt, we can probably solve Model 3 production,' Musk said on a conference call with analysts Wednesday, shortly after tweeting another photo of his Roadster hurtling through space."
The Bezzle: "Elon Musk decries UAW union, promises employees frozen yogurt and rollercoaster machine" [San Francisco Chronicle]. And: "Does anyone here know how to park? Bedlam reigns in Tesla's Fremont lot" [San Francisco Chronicle]. Unless it's a feral management technique: Five desks for six employees incentivizes early arrival.
The Bezzle: "Uber Giving Waymo $245 Million Equity Payout To Settle Google Trade Secrets Case" [TechCrunch]. "Uber will give Waymo an equity payout of 0.34% of its Series G shares, valued today at around $245 million, but no cash." That's not very much (though the lawyers will make out nicely).
The Bezzle: "Vanguard's chief economist: 'Decent probability' that bitcoin goes to zero" [MarketWatch]. Goes to zero for whom? IIRC, Bitcoin's ownership is highly concentrated….
Mr. Market: "As US Enters Formal Stock Market Correction, Global Stock Exchanges Follow Suit (and Some Are Worse)" [247 Wall Street]. "While drops of 10% sound atrocious, we have to keep in mind that the drops come as the bull market was one month shy of nine years old. We also have to note that the Dow rose about 25% in 2017 and the S&P 500 was up more than 19% in 2017. The major indexes were up about 300% from the panic selling lows of March 2009. And the U.S. markets had not seen a 5% correction since the start of 2016, when the market had some of the same fears and worries that it has today."
Mr. Market: "Here's How Much More The S&P 500 Has To Fall Before We're In A Bear Market" [Forbes]. "A bear market is when stocks fall 20% or more from their 52-week peak over a two-month period. In other words, the S&P 500 has to fall another 12.36% between now and April before we're in a bona fide bear market. Until then, investors will be paying attention to the usual economic fundamentals, and the algorithm-based funds and technical guys will be paying attention to the moving averages."
Mr. Market: "This week's stock market drop was machine-made. The freakout that followed was man-made." [WaPo]. "Analysts, investors and financial commentators have cautioned for many months that markets have been long due for both a correction and a return to volatility….. [T]he question for most involved in financial markets has not been whether that calm would continue, but when it would end, and it finally did…. . The real issue for markets is how technology and automated, program-driven trading can and is creating powerful anomalies in how markets work. Markets have roiled before, but the way they plunged and then recovered in the past few days can only be explained by software and passive trading that lead to blind selling and blind buying. At one point Monday afternoon, shares of a company such as Boeing traded down nearly 10 percent in a few minutes. But as Steve Grasso, a CNBC analyst and longtime trader explained, 'There is never a time when a human being is going to sell a stock down that much in a matter of minutes. People don't liquidate stocks like that; machines do. And then people react and start to mimic.' On the flip side, almost no one pushes the buy button as quickly or aggressively as algorithms."
Mr. Market: Helpful advice:
Facts.

via @ATeachMoment pic.twitter.com/BEYP3aNwnP

— Ritholtz Wealth (@RitholtzWealth) February 8, 2018
Tech: "In my opinion, the first problem — the engineered addiction — is the more pressing issue surrounding social media. These services relentlessly sap time and attention from peoples' personal and professional lives that could be directed toward more meaningful and productive pursuits, and instead package it for resale to advertisers so the value can be crystalized for a small number of major investors" [Cal Newport]. "Facebook's revenue, for example, is almost entirely a function of the number of minutes the average user spends per week engaging with the service. Reducing this by even 5 to 10% — by tamping down or eliminating some of Facebook's most addictive features — would have a disastrous impact on the quarterly earnings of this $500 billion company."
Tech: "The Formula for Phone Addiction Might Double as a Cure" [Wired (DL)]. "[E]very [one of BJ Fogg's psychology classes at Stanford] begins with his signature framework, Fogg's Behavior Model. It suggests that we act when three forces—motivation, trigger, and ability—converge. In Silicon Valley, the model answers one of product designers' most enduring questions: How do you keep users coming back? … [C}ritics say that companies like Facebook have taken advantage of these psychological principles to capture human attention." The whole article is really an explanation of why "might" means "probably won't." Well worth a read.
Five Horsemen: "Amazon, the ultimate Shoppers Paradise stock, is down in morning trade despite the fire hose of fiscal stimulus teed up in the budget deal" [Hat Tip, Jim Haygood].
Today's Fear & Greed Index: 8 Extreme Fear (previous close: 16, Extreme Fear) [CNN]. One week ago: 58 (Greed). (0 is Extreme Fear; 100 is Extreme Greed. Last updated Feb 7 at 7:00pm. Still lagged!!!
Health Care
"Here's How Amazon Could Disrupt Health Care (Part 1)" [Forbes] (part 2 and part 3). "Amazon could think big by simply applying the standard operating principles and capabilities that is has perfected for retail—comprehensive data, personalization, price and quality transparency, operational excellence, consumer focus and high satisfaction—to health care. It also has differentiated technologies like Alexa, mobile devices, cloud (AWS) and AI expertise. It could leverage its recent years of health-care-specific exploration, such as those in cardiovascular health, diabetes management, pharmacies, pharmacy benefit management, digital health and other health care research. It could use Whole Foods as a physical point of presence."
Sports Desk
One more for the Eagles:
Batteries hold a sacred place in the history of Philly fans. Congratulations, Philadelphia, and Fly, Duracell, Fly. pic.twitter.com/qkEcPbFj4N

— Duracell (@Duracell) February 5, 2018
Class Warfare
"A California state assemblywoman and prominent voice in the fight against sexual harassment in Sacramento is now facing allegations that she harassed and groped a legislative staffer" [Governing]. Power is gender-fluid…
"Oklahoma schools go on four-day weeks so teachers can make rent by working at Walmart on Mondays" [Boing Boing]. I like that. Shows initiative.
"Photo Algorithms ID White Men Fine—Black Women, Not So Much" [WIRED]. Training sets…
"How America Uses Digital Tools to Punish Its Poor" [Pacific Standard]. "[T]he Allegheny [child abuse and neglect] algorithm is fed not only by referrals from the public and by caseworker notes, but also by records of individuals' every other interaction with state aid. Coming to the state for help with anything from food stamps to psychological counseling automatically bumps up your numerical score, which inevitably increases your chances of being flagged and investigated as an abusive or neglectful parent. Of course, when middle-class and wealthy people pay private providers for help with their struggles, the database makes no record of it. Poverty puts you on the system's radar, and poverty makes the system—now armed with a powerful central database—more likely to further impose its scrutiny and judgments on your private life. It might even remove your child from your custody. These judgments pass down through generations: Childhood interactions with social services also bump your score up."
And speaking of algorithms:
Facebook's new patent to determine its users' social class. (p1-3) pic.twitter.com/k50yFL63yN

— Digital Sociology (@BSADigitalSoc) February 3, 2018
News of the Wired
"ODINI : Escaping Sensitive Data from Faraday-Caged, Air-Gapped Computers via Magnetic Fields" [arXiv.org]. Oh, good.
"It's not how you play the game, but how the dice were made" [Eurekalert]. "The researchers conclude in their article, 'Gamblers may have seen dice throws as no longer determined by fate, but instead as randomizing objects governed by chance.'"
"Shocker: Humanities Grads Gainfully Employed and Happy" [Inside Higher Ed]. Ha.
* * *
Readers, feel free to contact me at lambert [UNDERSCORE] strether [DOT] corrente [AT] yahoo [DOT] com, with (a) links, and even better (b) sources I should curate regularly, (c) how to send me a check if you are allergic to PayPal, and (d) to find out how to send me images of plants. Vegetables are fine! Fungi are deemed to be honorary plants! If you want your handle to appear as a credit, please place it at the start of your mail in parentheses: (thus). Otherwise, I will anonymize by using your initials. See the previous Water Cooler (with plant) here. Today's plant (Nik Shuliahin):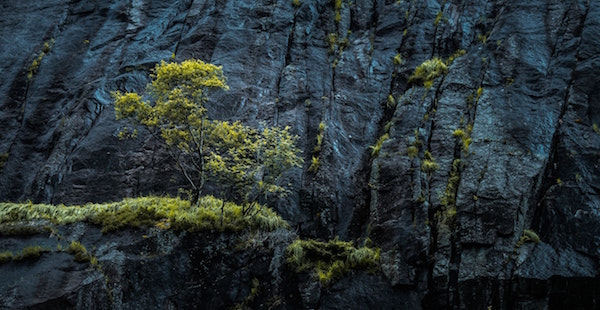 Maybe the intensity slider is just a little too much to the right?
* * *
Readers: Water Cooler is a standalone entity not covered by the NC fundraiser. So do feel free to use the dropdown and click the hat to make a contribution today or any day. Here is why: Regular positive feedback both makes me feel good and lets me know I'm on the right track with coverage. When I get no donations for five or ten days I get worried. More tangibly, a constant trickle of small donations helps me with expenses, and I factor that trickle in when setting fundraising goals. So if you see something you especially appreciate, do feel free to click the hat!
[Readers, I have successfully fiddled with PayPal, and the hat is back! –lambert]