By Lambert Strether of Corrente.
Readers, I got a late start and there were many statistics, so I will append some more material shortly. –lambert UPDATE 2:24PM All done!
Politics
2020
"Trump Names Digital Guru Brad Parscale Campaign Manager For 2020 Run" [Wired].
2018
"State Partisanship Shifts Toward Democratic Party in 2017" [Gallup]. Holy moley, Texas is competitive? The map:

Granted, party affiliation doesn't translate directly into seats, and seats don't translate directly into seats in the right places. Nevertheless!

The wave:

Why do Democrats keep flipping special election seats that Trump won? Massive enthusiasm gap. From recent CNN poll: pic.twitter.com/IjfUWssq9D

— Nick Gourevitch (@nickgourevitch) February 27, 2018

"Gentlemen, gentlemen – I, as leader, will use power like a drum, and leadership like a violin. Take out any idea. Compare ideas, with the one idea left we are left you have no doubt and without a doubt we have enthusiasm! Gentlemen, gentlemen, please, gentlemen – to make life whole, it's as easy as a bridge!"

Texas: Early voting:

5 days of early voting in Texas shows Democratic turnout up nearly 90% compared to 2014 in 14 counties that supply early voting data to @TXsecofstate. Republican turnout up just over 10%.

Follow these primaries:
-D: https://t.co/48qW1EJV2J
-R: https://t.co/7GDrSWeunp https://t.co/wqUO6HrtOU

— Ballotpedia (@ballotpedia) February 27, 2018

I'm not sure about this one. I don't see why early votes don't simply cannibalize later voters. IIRC, there was a good deal of pom-pom waving about early voting in the Ossoff race, and from Democrats in 2016.

Texas: "In Texas election, a mathematician turned minister looks for winning formula" [Science]. The searches I have had time to do don't tell me Wilson's position of #MedicareForAll. Readers?

California: "Five reporters went to the California Democratic Party convention. Here's what we learned." [Los Angeles Times].

"Running Against Pelosi May Not Save the GOP This Year" [Stuart Rothenberg, Inside Elections]. "Pelosi is the House minority leader at a time when Republicans control the House, Senate and White House. She is a public figure, certainly, but her role is not particularly high profile now, and she has little power on Capitol Hill. Trump, in contrast, dominates the political stage and occupies the most powerful position in the government. Given that, it will be challenging for Republican nominees around the country to make the midterm elections 'about' Pelosi."
New Cold War
I figured Palmieri had to be making a deadpan, ironic joke (though a joke perhaps not in the best of taste). From Klipperstein of the Daily Beast:

This was both Obama and HRC's *communications* director pic.twitter.com/XxKXaHUvMI

— Ken Klippenstein (@kenklippenstein) February 26, 2018

But no. I was wrong. Mark Ames has the exchange that shows Palmieri was serious:

For some reason this xenophobic tweet crossed the line. Yet respectable people have been publicly pushing this same vile xenophobia against Russians for the past two years now, with no pushback and no fear of having crossed any lines. Go figure pic.twitter.com/QAvcb8dqWK

— Mark Ames (@MarkAmesExiled) February 27, 2018

"Excellent tip. Thank you." (NOTE: The Tweet has been deleted, but the responses to it still do exist, and fortunately these screen captures were made in time.) These poor people. They really have lost their minds. Maybe there's a gaslighting operation within the gaslighting operation? Not that I'm foily….

Because unity is a core Democrat value and liberals would never Red-bait:

Bernie Sanders and Trump are "wishy washy" on Russia because it "puts their own accomplishments in doubt" – fmr. Clinton Senior Adviser @PhilippeReines pic.twitter.com/stLZe0CRUS

— TheBeat w/Ari Melber (@TheBeatWithAri) February 23, 2018

(Reines became Senior Advisor to Hillary Clinton when she became United States Secretary of State in January 2009, and in 2010 was promoted to the position of Deputy Assistant Secretary of State for Strategic Communication. He was the stand-in for Trump in Clinton's debate preparations.)

And Red-baiting from the right:

I share this video not to rehash today's incident, but to redirect attention onto the message I was speaking to, on how economic development policy in the Commonwealth needs to help those living in impoverished areas, not provide tax breaks for large out-of-state corporations. pic.twitter.com/qBoD9wPIrz

— Lee J. Carter (@carterforva) February 27, 2018

From the Department of What Could Go Wrong?

NSA Director Mike Rogers tells Congress that he would need to be granted the authority by Trump or secdef to stop Russian meddling at its source, but he hasn't yet been given that day-to-day authority

— Natasha Bertrand (@NatashaBertrand) February 27, 2018

So, we're going to give the intelligence community the power to decide what is and what is not acceptable political speech?

"On Russia, Americans trust special counsel Mueller more than Trump, USA TODAY poll shows" [USA Today]. "'They didn't try to meddle; they did meddle,' says Nicholas Krasney, 30, of Los Angeles. 'And of course they affected the election, but whether they affected the outcome of the election, I can't say.' On that issue, there is an almost even split: 42% say Russian meddling affected the outcome of the election; 44% say it didn't. Views on that question reflect a sharp partisan divide. Democrats by more than 3-1, 69%-20%, say Russian meddling affected the election's results. Republicans by more than 7-1, 81%-11%, say it didn't."
2016 Post Mortem
Hillary.

We should all care about how social media platforms play a part in our democratic process. Because unless it's addressed it will happen again. The midterms are in 8 months. We owe it to our democracy to get this right, and fast. https://t.co/aM3pRrZW4J

— Hillary Clinton (@HillaryClinton) February 27, 2018

Lest we forget: "Be nice to Hillary Clinton online — or risk a confrontation with her super PAC" [Los Angeles Times]. "Hillary Clinton's well-heeled backers have opened a new frontier in digital campaigning, one that seems to have been inspired by some of the Internet's worst instincts. Correct the Record, a super PAC coordinating with Clinton's campaign, is spending some $1 million to find and confront social media users who post unflattering messages about the Democratic front-runner."
Realignment and Legitimacy
"The Low Success Rate of Independent and Third-Party Candidates in Senate Elections" [Larry Sabato's Crystal Ball]. "Independent and third-party candidates tend to do poorly in most partisan elections, but they have a particularly poor track record in Senate contests. Only 11 candidates in 14 elections have ever won at least 35% of the vote while facing a Democrat and a Republican. Many successful independent and minor-party candidates had prior electoral relationships with a major party. Many also benefited from being part of rare, strong third-party forces, such as the Farmer-Labor Party, the Progressive Party, and the Nonpartisan League."

"Why Washington Isn't Working" [Charles Cook, Cook Political Report]. "When I hear voters lambast politicians as the root of all evil, I am always tempted to suggest that if they want to find fault, they should look into the mirror. No members of the House of Representatives are appointed; very few senators or governors are either. Voters put them there, and if voters don't like what their elected officials are or aren't doing, they should accept some responsibility themselves. As for what can get us out of this mess, I confess to be at a loss. There has to be a solution, but it escapes me."

A spectre is haunting the political class:

Polling shows nearly 40% Americans view socialism positively. That's a big part of the population to completely silence from public discussion: https://t.co/yvHLlWjXmV

— Jeet Heer (@HeerJeet) February 27, 2018

"Since Standing Rock, 56 Bills Have Been Introduced in 30 States to Restrict Protests" [The Nation]. Strange what it's OK to protest (guns) and what isn't (pipelines) and who can protest and who can't.
Stats Watch
Lots of stats today!
Durable Goods Orders, January 2018: "The major indications on the factory sector are mixed for January with more signs of moderation than acceleration in today's durable goods report" [Econoday]. "[O]n the factory sector are mixed for January with more signs of moderation than acceleration in today's durable goods report. Total orders sank a sharp 3.7 percent reflecting more than a give back for aircraft orders as the ex-transportation reading dipped an unexpected 0.3 percent. Unfortunately capital goods are part of the weakness, with core orders (nondefense ex-aircraft) down 0.2 percent in January following December's 0.6 percent decline." And but: "Lower than expected and at odds with the 'surveys' that show what I've called 'trumped up expectations" [Mosler Economics]. And: "The big news was the second decline in a row in business investment, based on a closely followed measure known as orders for core capital goods" [MarketWatch]. Then again: "I consider this a strong report as the rolling averages significantly improved. Civilian and defence aircraft were the main drag this month.This series has wide swings monthly so our primary metric is the unadjusted three month rolling average…. The three month rolling average for unadjusted new orders accelerated 2.0 % month-over-month, and up 9.4 % year-over-year" [Econintersect].
International Trade in Goods, January 2018: "Exports came back sharply in January to feed an oversized $74.4 billion goods deficit in January, in what starts off another quarter of trouble for net exports and GDP" [Econoday]. "Exports fell 2.2 percent in the month with capital goods and industrial supplies posting sharp declines and easily offsetting a sizable gain for the smaller category of consumer goods. Imports also fell but much less so." And but: "More signs of a slowdown as exports fall, which means less gdp, and consumer imports down, meaning personal spending was lower than expected, as discussed might be the case previously due to lower personal income growth" [Mosler Economics].
Richmond Fed Manufacturing Index, February 2018: "After slower growth in the previous two months, manufacturing activity in the Fifth District showed renewed robust growth in February" [Econoday]. "[A]lmost all of the components making up the index indicated a vigorous pickup in manufacturing activity… On the employment front, in addition to the increase in the number of employees, the average workweek… lengthened as well." And: "The important Richmond Fed subcategories improved, The internals are better than last month" [Econintersect].
Retail Inventories [Advance], January 2018: "In what may be a bit of an unwanted build, retail inventories jumped 0.8 percent in January with the increase concentrated in motor vehicles where final sales have been weak" [Econoday]. "The retail sector, after a strong run, has been showing some softness though the health of the jobs market together with enormous strength in consumer confidence do hint at better sales ahead."
Wholesale Inventories [Advance], January 2018: "Wholesale inventories rose a strong 0.7 percent in January to easily top Econoday's high forecast" [Econoday]. " Note that inventory build during times of economic strength points to gains for production and employment."
State Street Investor Confidence Index, February 2018: "Global institutional investors continued to regain confidence and further increased their holdings of equities in February" [Econoday]. "The increase in global appetite for equities was driven by renewed risk appetite in the North American component."
S&P Corelogic Case-Shiller Home Price Index, December 2017: "Case-Shiller 20-city adjusted home prices rose a strong and as-expected 0.6 percent in December. Monthly gains are all led by Western names" [Econoday]. And: "Many pundits believe home prices are back in a bubble. Maybe, but the falling inventory of homes for sale keeps home prices relatively high. I continue to see this a situation of supply and demand. It is the affordability of the homes which is becoming an issue for the lower segments of consumers" [Econintersect].
Federal Housing Finance Agency House Price Index, December 2017: "lower-than-expected [but] nevertheless pointing to strength" [Econoday]. "Home prices proved to be one of the major features of the 2017 economy and the outlook for 2018 is little different."
Consumer Confidence, February 2016: "Market volatility or not, new long-term highs are the continuing story of the consumer confidence index… easily beat Econoday's consensus and also top the high estimate" [Econoday]. "Market gyrations however are taking their toll on the sample's bullishness with only 41.3 percent now seeing stocks moving higher over the next six months for a nearly 10 point monthly decline. The bears are now at 27.4 percent, which is up nearly 7 points." And but: "This is one of those 'trumped up' surveys that are at odds with the hard data" [Mosler Economics]. And but: "What stands out about this report is that the cutoff date for the preliminary results was February 15. That means the people surveyed had already seen the panic selling in the stock market" [247 Wall Street].
Energy: "After rising for 100 years, electricity demand is flat. Utilities are freaking out." [Vox]. "Thanks to a combination of greater energy efficiency, outsourcing of heavy industry, and customers generating their own power on site, demand for utility power has been flat for 10 years, and most forecasts expect it to stay that way. The die was cast around 1998, when GDP growth and electricity demand growth became 'decoupled'…. . [I]nvestor-owned utilities (IOUs), which administer electricity for well over half of Americans, face another imperative: to make money for investors. They can't make money selling electricity; monopoly regulations forbid it. Instead, they make money by earning a rate of return on investments in electrical power plants and infrastructure. The problem is, with demand stagnant, there's not much need for new hardware. And a drop in investment means a drop in profit. Unable to continue the steady growth that their investors have always counted on, IOUs are treading water, watching as revenues dry up."
Commodities: "Iron ore price jumps to 10-month high" [Mining.com]. "Steelmaking raw materials made strong gains on Monday as Chinese mills, responsible for half the world's steel output, on the back of speculations that the certain provinces may extend steel supply curbs beyond the winter…. Beijing is cracking down on its heavy industry, shutting down outdated and polluting plants which is boosting profitability in the domestic steel industry. Beijing mandated cuts of as much as 50% during the winter months which has revived the domestic rebar price, boosting iron ore and coking coal prices in the process."
Commodities: "Is the Great Lithium Boom Already Facing Its Demise?" [247 Wall Street]. "Morgan Staley believes that the growth of electric vehicles will be insufficient to offset a rising supply of lithium from Chile. The firm sees an extra 500,000 tonnes being added to the global supplies by 2025, and it forecast that lithium prices will drop up to 45% by 2021, from over $13,000 per tonne to about $7,330. In short, additional supply will swamp the forecast demand ahead."
Shipping: "Labor isn't easing up its push against the independent-driver model in port trucking. A new lawsuit filed on behalf of three truck drivers is taking aim at a subsidiary of XPO Logistics Inc., and seeks class-action status in a case alleging the business denies drivers wages and benefits because they are wrongly classified as independent contractors instead of employees. It is the latest in a series of action aimed at trucking companies that haul goods at Southern California ports" [Wall Street Journal]. I can't understand why the industry has trouble finding drivers. Can you?
Supply Chain: "Robotics startup lands $20 million for grocery fulfillment system" [DC Velocity]. "Logistics technology startup CommonSense Robotics said today it has raised $20 million in venture capital to support its system of providing warehouse robots for the online grocery delivery sector, and plans to open facilities in the U.S. later this year. Tel Aviv, Israel-based CommonSense says it can provide profitable, one-hour delivery for online grocery retailers by converting urban retail space into micro-fulfillment centers (MFCs) that are filled with hundreds of small robots that store, sort, and process inventory…. The company's approach to e-grocery fulfillment appears to be similar to that of Takeoff Technologies, a Boston-area startup that is also planning to launch a series of highly automated urban micro-fulfillment centers offering either curbside pickup or home delivery of groceries. But while Takeoff plans to automate its grocery fulfillment centers with robotic shuttle technology provided by logistics solutions provider Knapp AG, CommonSense is developing its own robots."
Advertising: "Rhesus macaques form preferences for brand logos through sex and social status based advertising" [PLOS]. "Our results show that monkeys form preferences for brand logos repeatedly paired with images of macaque genitals and high status monkeys."
Concentration: This from Stoller:
A fairly straightforward pro-monopoly comment from Gorsuch: "Judicial errors are a lot harder to correct than an occasional monopoly where you can hope and assume that the market will eventually correct it."

— Matt Stoller (@matthewstoller) February 26, 2018
Quote is from Ohio, et al., Petitioners v. American Express Company, et al. Gorsuch in transcript of oral arguments, page 18: "why shouldn't we take Judge Easterbrook's admonition seriously, that judicial errors are a lot harder to correct than an occasional monopoly where you can hope and assume that the market will eventually correct it. Judicial errors are very difficult to correct." He's talkin' sense, Merle. Who needs a judicial branch? It's too slow!
The Fed: "Powell says Fed will 'balance' between growing but not overheating economy" [MarketWatch]. ""In gauging the appropriate path for monetary policy over the next few years, the FOMC will continue to strike a balance between avoiding an overheated economy and bringing PCE price inflation to 2% on a sustained basis," Powell said in prepared remarks released early by the House Financial Service committee."
Fodder for the Bulls: "The market dogs that didn't bark" [Anatole Kaletsky, MarketWatch]. "Did February's reversal mark the end of the bull market, or was it just a temporary correction? The strongest evidence, as Sherlock Holmes might have remarked, comes from the dog that didn't bark. More precisely, it comes from three vehement guard dogs — oil prices, long-term U.S. interest rates, and currencies — that slept peacefully through the commotion on Wall Street…. What is really significant, however, is that the 3% level, which has acted as a ceiling since 2011, has not been breached. If U.S. bond yields rose substantially above 3%, this would certainly raise a question mark about U.S. asset valuations. But this has not happened yet — and, more important, the bond market seems to believe that a sustained breakout above 3% in the foreseeable future is very unlikely."
Honey for the Bears: "There's nothing strong about U.S. economic fundamentals" [MarketWatch]. "[A]re the fundamentals really that sound? For a U.S. economy that has a razor-thin cushion of saving, nothing could be further from the truth. America's net national saving rate — the sum of saving by businesses, households, and the government sector — stood at just 2.1% of national income in the third quarter of 2017. That is only one-third the 6.3% average that prevailed in the final three decades of the 20th century…. Lacking a cushion of solid support from income generation, the lack of saving also leaves the U.S. far more beholden to fickle asset markets than might otherwise be the case. That's especially true of American consumers who have relied on appreciation of equity holdings and home values to support over-extended lifestyles. It is also the case for the Federal Reserve, which has turned to unconventional monetary policies to support the real economy via so-called wealth effects. And, of course, foreign investors are acutely sensitive to relative returns on assets — the U.S. versus other markets — as well as the translation of those returns into their home currencies."
Five Horsemen: "Facebook falls to last place as Apple teases punters with rumors of new iPhones" [Hat Tip, Jim Haygood].
Today's Fear & Greed Index: 20 Extreme Fear (previous close: 18, Extreme Fear) [CNN]. One week ago: 18 (Extreme Fear). (0 is Extreme Fear; 100 is Extreme Greed. Last updated Feb 25 at 7:00pm. Now lagged by only two days. What's the point of a Fear and Greed indicator that craps out at the ends of the scale?
Health Care
Here is an example of "access" to care:
it's cool that I owe $4k for being hospitalized recently even though I have health insurance

— Alex Press (@alexnpress) February 27, 2018
(Had the wrong tweet in there for a moment. –lambert)
Black Injustice Tipping Point
"Did Anyone Else Pick Up on the Disturbing Messages in Marvel's 'Black Panther'?" [Alternet (DK)]. "When Killmonger asks the Wakandans where they were during slavery and Jim Crow, they have no answers. When Killmonger lectures them about their responsibilities not only to black people but to all of humanity, they stare at him uncomprehendingly. In virtually any other work of science fiction, a character like this would be portrayed as unambiguously heroic, a man whose passion would inspire the feckless and passive Wakandans to take action. Here he is given the pathology of a supervillain."
Book Nook
I have too many books to read. I haven't even finished Chernow's thousand-page Grant! Back when The New Yorker was good, I used to stay current with the movies by reading the reviews (especially the little capsule reviews in the front, which were, IIRC, one of the first things Tina Brown cut). Maybe readers will chime in by summarizing some books they've recently read? Here's an example–
GF recommends the The Big Rig:
If you haven't read The Big Rig: Trucking and the Decline of the American Dream by Steve Viscelli you may enjoy reading it. Here's a synopsis:

"Long-haul trucks have been described as sweatshops on wheels. The typical long-haul trucker works the equivalent of two full-time jobs, often for little more than minimum wage. But it wasn't always this way. Trucking used to be one of the best working-class jobs in the United States.

The Big Rig explains how this massive degradation in the quality of work has occurred, and how companies achieve a compliant and dedicated workforce despite it. Drawing on more than 100 in-depth interviews and years of extensive observation, including six months training and working as a long-haul trucker, Viscelli explains in detail how labor is recruited, trained, and used in the industry. He then shows how inexperienced workers are convinced to lease a truck and to work as independent contractors. He explains how deregulation and collective action by employers transformed trucking's labor markets–once dominated by the largest and most powerful union in US history–into an important example of the costs of contemporary labor markets for workers and the general public."

Being an academic, there is a great deal of documentation to backup the author's first hand knowledge.
Here's another reader with a problem like mine, except not so lazy as I am: "Help me learn new things in 2018 – The Fall of Rome/The Dark Ages (What should I read?)" [The Incidental Economist].
Gaia
"Do Red and Yellow Food Dyes Disrupt Children's Behavior?" [EcoWatch]. "Anecdotal evidence, yes. But I surely paid attention when I heard that in 2007 the EU required a label on foods containing synthetic food dyes that states the product "may have an adverse effect on activity and attention in children." In 2011 in the U.S., however, the Food and Drug Administration held a Food Advisory Committee Meeting about certified color additives, and while they determined that more study is needed, labels alerting hyperactivity in children was unwarranted."
"This city fights crime with gardening" [Science]. "To find out whether renovating neglected lots could lower crime, Branas and his colleagues coordinated with the Pennsylvania Horticultural Society and Philadelphia Division of Housing and Community Development to enlist local contractors to clean up hundreds of the more than 44,000 vacant lots across Philadelphia, Pennsylvania. Some abandoned lots were transformed into parklike settings by clearing trash and debris, leveling the land, planting new grass and a few trees, and building a low, open fence in front of or around the space to discourage dumping and demonstrate that someone was taking care of the space. In other lots, contractors only picked up litter and mowed the existing lawn. The researchers compared this second intervention in combination with the first treatment with a third, control group of lots that stayed the same throughout the 3-year study. They also analyzed police reports and interviewed neighborhood residents during the 18 months before and after the green-up. Compared with leaving the lots as is, transforming lots into parklike spaces or sprucing up them up with trash removal and mowing reduced overall crime by a modest amount, less than 10%. However, the effects were amplified in neighborhoods below the poverty line. There, landscaping vacant lots reduced overall crime by more than 13% and dropped gun violence by nearly 30%" (original). I'd love it if this were true, but am I the only one reminded of the "broken windows" theory of policing? Even so, I think it might be better to send gardeners into the neighborhood, rather than the police, regardless of the theory involved!
Class Warfare
"Debating the Outlook for U.S. Workers" [Bloomberg]. "Bloomberg contributors Conor Sen and Karl W. Smith have very different views on the state of the U.S. labor market. In a Feb. 22 article, Sen found signs that companies such as Campbell's Soup are struggling to contain wage inflation, among other costs. Smith doesn't buy the premise that the economy is running hot enough to generate adequate pay raises and exhaust the supply of workers. Here is an edited version of their email discussion." Interesting.
News of The Wired
"The quantum internet has arrived (and it hasn't)" [Nature]. "On a larger scale, researchers envision a quantum-computing cloud, with a few highly sophisticated machines that are accessible through a quantum internet from most university labs. 'The extra cool thing is that such cloud quantum computing is also secure," says Ronald Hanson, an experimental physicist at Delft. 'People at the server are unable to know what kind of program you're running and the data you have.'"
"What happens when you put evolution on replay?" [Phys.org]. "In 1989, famous evolutionary biologist Stephan J. Gould proposed a thought experiment: if you could rewind time and let evolution happen all over again, would the end result resemble life on Earth as we know it? For decades, the idea of 'replaying life's tape' remained purely a theoretical question and fodder for endless debates among scientists. At the heart of the debate is the tension between chance and determinism in trying to understand how an organism's past constrained its future. The development of recombinant DNA technology – taking a gene from one organism and inserting it into the genome of another – began to provide opportunities for researchers to answer Gould's question experimentally….
* * *
Readers, feel free to contact me at lambert [UNDERSCORE] strether [DOT] corrente [AT] yahoo [DOT] com, with (a) links, and even better (b) sources I should curate regularly, (c) how to send me a check if you are allergic to PayPal, and (d) to find out how to send me images of plants. Vegetables are fine! Fungi are deemed to be honorary plants! If you want your handle to appear as a credit, please place it at the start of your mail in parentheses: (thus). Otherwise, I will anonymize by using your initials. See the previous Water Cooler (with plant) here. Today's plant (Maria Mekht):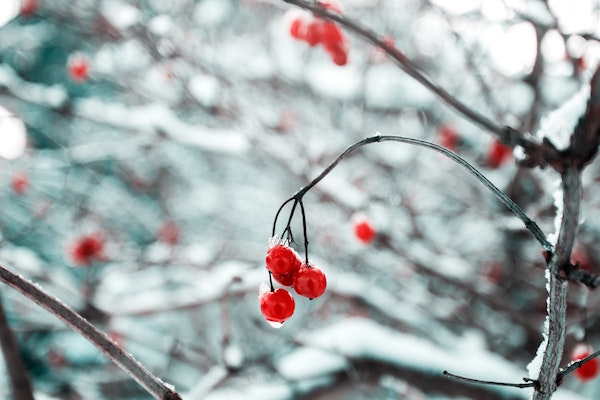 Readers, I'm running a bit low on plant images. So, whether you're from the tropics or merely anticipating mud season, we'd like to see what you've taken.
* * *
Readers: Water Cooler is a standalone entity not covered by the NC fundraiser. So do feel free to use the dropdown and click the hat to make a contribution today or any day. Here is why: Regular positive feedback both makes me feel good and lets me know I'm on the right track with coverage. When I get no donations for five or ten days I get worried. More tangibly, a constant trickle of small donations helps me with expenses, and I factor that trickle in when setting fundraising goals. So if you see something you especially appreciate, do feel free to click the hat!