By Lambert Strether of Corrente.
Politics
2020
"Oprah — again — says she's not running for president" [CNN].
2018
"Ratings Changes in 21 Districts" [Cook Political Report]. "Republican leaders believe they can save their majority with a four-pronged approach: emphasize strong economic fundamentals, a muscular national security posture, opposition research against untested first-time Democratic candidates and the possible return of Nancy Pelosi as speaker. But historically, it's been difficult to frame midterms as anything other than referenda on the president and party in charge. This week, we're shifting our ratings in 21 races towards Democrats. If anything, that still understates Democrats' potential in individual races. If Democrats win the national House vote by six points (as today's polls indicate), House control would be a coin flip. But according to our new ratings, if each party were to win an even number of Toss Up races, Democrats would only win 13 or 14 seats — ten shy of the 24 they need."

UPDATE "February 7, 2018 – Economy Lifts Trump To Best Score In 7 Months, Quinnipiac University National Poll Finds; Immigration, Foreign Policy Keep Approval Down" [Quinnipiac]. "A total of 75 percent of American voters say their financial situation is 'excellent' or 'good.'" And all the children are above average…..

UPDATE "For all the similarities, however, there is one huge difference between 2010 and 2018. It's the difference between Obamacare and the Republican tax cut" [RealClearPolitics]. "After it passed, Obamacare never gained ground in the court of public opinion. There were no short-term benefits for voters but many unpleasant surprises…. In contrast, the tax cut has already seen a big jump in public approval because the results have pleasantly surprised voters. When the bill was being debated, nearly half expected their own taxes would go up. Now, 90 percent are finding more money in their paychecks because their taxes have gone down." 2010 was also in the midst of a crash and the foreclosure crisis, about which Obama did squat, costing Democrats control of the Senate.

Minnesota: "GOP's Jeff Johnson, DFL's Tim Walz get wins in tests at Minnesota caucus meetings" [Star-Tribune]. "With all precincts reporting, almost 11,000 Republicans had participated in the caucus, barely more than half the 20,000 who showed up 2010 and well less than the 14,000 in 2014. On the DFL side, turnout was on its way to 30,000, more than the 22,500 who turned out in 2010, the last time there was an open governor's race."
Health Care
"Can new bipartisan group break through divisions and build reform consensus?" [Modern HealthCare]. By Betteridge's Law, lol no. The @USpfCare site's front page says they're going to "change the ." Now this: "Starting this month, United States of Care plans to hold public in Minnesota, North Carolina and Utah." "Conversation." "Listening tour." The language seems strangely familiar…

Research challange:

I'm a #MedicareForAll advocate. I also want to make sure there's a path to get there, which involves building a movement and persuading people who don't currently agree.

— Jon Favreau (@jonfavs) February 6, 2018

Readers, I've looked for some evidence of Favreau's advocacy, and I can't find it anywhere. No Op-Eds, for example. Can you?

Timeless thread:

OK. a lot of Dems seem confused why more poor ppl don't vote D. i'll try to explain

setting: 2014, doc clinic in the middle of nowhere, TX

— Mark (@haircut_hippie) December 8, 2016
Realignment and Legitimacy
UPDATE "Cash for Coalition Against Trump Going Into Consultants' Pockets Instead" [The Daily Beast]. Well, that's how the national party operates, so why wouldn't everything run that way? It's grifters all the way down…

UPDATE "Telling the stories of Dreamers, Nancy Pelosi gave the longest speech ever on the House floor" [Los Angeles Times]. A classic example of performative speech.

"'It will be an intraparty war'" [Politico]. "Nancy Pelosi is betting everything on taking back the House in November, and most Democrats are confident they'll pull it off. But what happens if they fail? A stealthy discussion is already underway within the Democratic Caucus, particularly among members whose only experience in Congress is in the minority." I woudn't be laying in the popcorn just yet, for any outcome. Nine months is a long time in politics.

"People's veto effort meets initial requirements to restore ranked choice voting" [Ellsworth American (OregonCharles)]. "The people have spoken — again — on the issue of ranked choice voting (RCV). A people's veto campaign gathered more than 80,000 signatures to restore the voting system that was originally approved in a statewide referendum in November 2016. Organizers submitted their documents to the Secretary of State's office on Friday, meeting what they called 'an almost impossible 88-day timeline.' The signature total surpassed the 61,123 required by Friday's deadline. Each signature will have to be certified by the Secretary's office as a registered Maine voter. Last October, the Legislature voted to delay implementation and possibly repeal the RCV law. That triggered the launch of the people's veto campaign in November." This is very good news. Importantly: "Ranked choice voting is designed to work with paper ballots."

"Chicago fines former Uber executive David Plouffe $90K for illegal lobbying" [USA Today]. Missed this at the time.

"Lobbyist Todd Howe's hand in failed Syracuse stadium plan revealed in corruption trial" [Syracuse.com]. A savory instance of corruption in Upstate New York from alert reader Bob.
Stats Watch
Jobless Claims, week of February 2, 2018: "Initial jobless claims have posted four straight very favorable readings" [Econoday]. "There are no special factors in today's report, one that follows last week's strong payroll gain in January's employment report and one that offers an early sign of strength for February's report." And but: "This marks 148 consecutive weeks of initial claims below 300,000, the longest streak since 1970. The general trend of the 4 week rolling average is a slowing rate of improvement year-over-year which historically suggests a slowing economy" [Econintersect]. Sounds like my "collapse in place" concept…
Bloomberg Consumer Comfort Index, week of February 4, 2018: "Last week's 3.2 percent decline for the Dow didn't make much dent in the consumer comfort index" [Econoday]. "The latest week, of course, excludes Monday's 4.6 percent drop followed by the subsequent recovery."
Commodities: "One of the world's biggest miners is digging for new commodities. Rio Tinto PLC says it was hunting for acquisitions in new trade areas including lithium, as the company flexes newfound cash muscle that's come with the global turnaround in commodities" [Wall Street Journal]. "Rio Tinto's eyes are on lithium, a drivers in a metals markets rally that's growing as auto makers ramp up use of lithium and cobalt—key ingredients in batteries that power electric vehicles. Rio Tinto owns one undeveloped lithium deposit, but it has the cash to dig deeper into the market."
Supply Chain: "Procter & Gamble Co. is resetting its U.S. operations as consumer-goods giant moves to get goods to retailers faster. The company will cut jobs in Kansas and Iowa while shuttering factories and moving production of various products in its lineup to West Virginia" [Wall Street Journal]. "Speed-to-market has gotten more critical as e-commerce, changing consumer tastes and new entrants have put new pressure on established suppliers to get more nimble and efficient. The actions carry important weight in North American distribution channels: P&G ships more than $70 billion a year in products. The company is consolidating distribution into eight main facilities and six sites it calls mixing centers. The result will be a supply chain designed to get 80% of its U.S. production to stores within 24 hours."
Mr. Market: "You didn't have to be some dad with an E*Trade account or an ex-manager for Target Corp. shorting the VIX to get burned. The smart set took its lumps in the downdraft, too" [Bloomberg]. "Days before the S&P 500 Index's biggest selloff since 2015, bullishness among hedge funds specializing in stocks surged to the highest in more than three years, according to client data compiled by JPMorgan Chase & Co. The bank looked at a value called net exposure, which subtracts short positions from longs." Of course "some Dad" might have been dreaming of a better retirement instead of playing the ponies….
Tech: "Twitter posts first profit sending shares up almost 30%" [Financial Times]. It was Trump wot did it… That said, I'm happy, because I want Twitter to survive. I know Twitter can be a rough neighborhood, and curation is a chore, but I communicate with people all over the world in a way that Facebook's algos simply do not enable. More: "The company disclosed net income of $91m in the fourth quarter, compared with $167m of losses in the same period the year before, as advertisers responded enthusiastically to new ad formats in online videos and tweets." I dunno, though. I very rarely see any ads….
The Bezzle: "Bank of America keen on packaging riskier Canadian mortgages into bonds" [Financial Post]. "Bank of America Corp. is looking at packaging riskier Canadian mortgages into bonds, as rules designed to cool the housing market may spur demand for the securities. The bank has met with Canadian lenders to assess their interest in supplying mortgages for the bonds, which would be backed by home loans that don't have government guarantees, according to a person familiar with the matter. It was also considering discussing the sale of the securities with U.S. investors, according to a government memo from June obtained through a records request."
The Bezzle: "Berkeley is turning to cryptocurrency as a possible hedge against Trump cutting off its funding" [Business Insider]. "Berkeley would become the first city in the US to hold an initial coin offering (ICO) — a type of crowdfunding campaign that's become popular in the past year. The city would raise funds by selling digital assets called 'tokens' that are backed by municipal bonds, a type of security issued by the local government. Buyers might spend these tokens at shops and restaurants or even pay rent at apartment rentals that participate in Berkeley's cryptocurrency ecosystem…. In the same way the dollar was once backed by gold, a token from Berkeley will be backed by a security called a municipal bond."
Mr. Market: "Dow falls 500 points as volatility dominates trade" [MarketWatch]. "The recent correction in financial markets is healthy and is unlikely to hurt financial conditions or the broader U.S. economy, Dallas Federal Reserve President Robert Kaplan said early Thursday at an event in Germany. Minneapolis Fed President Neel Kashkari said the Federal Reserve is 'a long way away' from having to raise interest rates due to higher inflation on the back of higher labor costs. Speaking at a moderated discussion in Pierre, South Dakota, Kashkari said the January jobs report, which was blamed for the stock market selloff, was actually only 'mixed' in terms of wage growth."
Mr. Market: "'Buy the Dip' Goes Mainstream" [Bloomberg]. Sheep dip? Avocado dip? More: "Following the worst day for U.S. equities since 2011, on Wednesday the dip-buying phrase was mentioned more than any day since at least 2007. It breaks previous daily records set last year — when the smallest tremors were immediately met with buyers picking up the slack."
Five Horsemen: "Big techs wobble in their firmament as market averages retest the lows." [Hat Tip, Jim Haygood].
Today's Fear & Greed Index: 16 Extreme Fear (previous close: 18, Extreme Fear) [CNN]. One week ago: 61 (Greed). (0 is Extreme Fear; 100 is Extreme Greed. Last updated Feb 6 at 7:00pm. Still lagged!!!
MMT
"The Sanders Institute Talks: Student Loan Debt" [The Sanders Institute]. "Dr. Jane O'Meara Sanders sits down with Sanders Institute Founding Fellow and economist Dr. Stephanie Kelton to talk about Dr. Kelton's new report on the macroeconomic effects of student loan debt cancellation in the United States." Very encouraging to see some Sanders buy-in on MMT at last.
Net Neutrality
"Internet firms back congressional vote to restore net neutrality rules" [Reuters]. "The Internet Association, which also represents Amazon.com Inc., Microsoft Corp and many others, said in a letter Thursday to Senate leaders it backed the Senate effort to reverse [the FCC vote through a CRA], but also called for a legislative fix. "The internet industry urges Congress to legislate a permanent solution," the group said in the letter reviewed by Reuters." Good news, but fine words butter no parsnips. Let's see what muscle the IA puts behind this. Here's the letter:
BREAKING: @InternetAssn, which represents many of the world's largest tech companies, sends letter to Congress calling for them to pass the Congressional Review Act (CRA) to block the FCC's repeal of #NetNeutrality.

But actions speak louder than words :) https://t.co/pMSKzwEKfe pic.twitter.com/vAzvbUGsaA

— Fight for the Future (@fightfortheftr) February 8, 2018
Gaia
"California plans to impede increased offshore drilling by denying pipeline permits" [Splash 247]. "In an e-mail statement, the state's Lieutenant Governor Gavin Newsom said: 'I am resolved that not a single drop from Trump's new oil plan ever makes landfall in California.'"
Our Famously Free Press
"After it stopped posting to Facebook, a Danish broadcaster saw its traffic stability improve" [Digiday]. "Unsurprisingly, the broadcaster saw a 27 percent drop in visitors to its site, a 20 percent drop in sessions and a 10 percent decline in pageviews. But the readers who remained averaged 42 percent more time within articles and read 12 percent more pages per session than they did prior to the test, according to the broadcaster. Readers also read more articles once fly-by Facebook traffic wasn't part of the equation. For example, the broadcaster used to post nine to 16 articles or videos a day on Facebook, and usually it was one specific article that would catch fire on Facebook and cause traffic to spike. When it stopped posting to Facebook, traffic was more evenly distributed with each person reading around three to four stories…. There won't be any big projects involving Facebook in the coming year. 'It is like relying on a car that doesn't always start — you would never make a business where you have such an unreliable factor, and I can't spend money on sponsored posts. So it is not the platform for me,' [Nadia Nikolajeva, head of digital at TV Midtvest] said."
Class Warfare
"The House That Spied on Me" [Gizmodo]. "Ultimately, I'm not going to warn you against making everything in your home smart because of the privacy risks, although there are quite a few. I'm going to warn you against a smart home because living in it is annoying as hell." Excellent, detailed read of the stupidity of it all.
"How the 'Places That Don't Matter' Fueled Populism" [Leonid Bershidsky, Bloomberg]. [T]he geographic focus can lead to important insights. 'Anywhere' people, too, live somewhere, namely in cosmopolitan boomtowns such as London or New York; one often hears from them that they associate with the city much more than with the surrounding country. 'Left behind/ is an expression with geographical roots: From one of the great urban centers, people living in 'flyover country' look like those who wanted to catch a plane somewhere better but missed it. But many of them, as Rodriguez-Pose points out, may be too emotionally attached to the places where they live to uproot themselves. That's not about being 'left behind' — it's about putting those cultural and community roots above economic interests….. Governments interested in reducing political division may need to focus on devising policies to counter the trend — without turning the poorer regions into permanently aid-dependent ones." I believe Yglesias, of all people, had the idea of dispersing Federal Departments across the country. Maybe even Bangor could get one!
"The discreet terror of the American bourgeoisie" [Edward Luce, Financial Times]. "America's elites have stored more wealth than they can consume. This creates three problems for everyone else. First, elites invest their surpluses in replicating their advantages. Kids raised in poorer neighbourhoods with mediocre schools stand little chance. Their parents cannot match the social capital of their wealthier peers. The drawbridge is rising. The gap between the self image of meritocratic openness and reality is wide. Psychologists call this "self-discrepancy". Economists call it barriers to entry." They don't call it "the pink paper" for nothing, do they?
"A Progressive Experiment That's Doomed to Fail" [American Spectator]. "Formerly bankrupt Stockton teams up with foundation to see what happens when some residents are given a 'universal basic income.'" Normally, I wouldn't like to R. Emmett Tyrrell's horrid rag. But since they covered it, and it's got links….
UPDATE "Suicide Rate Highest in Decades But Worst in Rural America" [Governing]. Not a word from liberal Democrats. The dark side of the "coalition of the ascendant," I suppose.
News of the Wired
UPDATE Adding, I just picked up Chernow's Grant — exciting! — so I'm anticipating learning something abotu Reconstruction.
"How well do you know your clichés?" [Oxford Dictionaries]. As well as it is possible to know them. Why?
Death metal version of John Cage's 4'33" [Open Culture].
"John Perry Barlow, Internet Pioneer, 1947-2018" [Electronic Frontier Foundation]. "Barlow was sometimes held up as a straw man for a kind of naive techno-utopianism that believed that the Internet could solve all of humanity's problems without causing any more. As someone who spent the past 27 years working with him at EFF, I can say that nothing could be further from the truth. Barlow knew that new technology could create and empower evil as much as it could create and empower good. He made a conscious decision to focus on the latter: "I knew it's also true that a good way to invent the future is to predict it. So I predicted Utopia, hoping to give Liberty a running start before the laws of Moore and Metcalfe delivered up what Ed Snowden now correctly calls 'turn-key totalitarianism."" Barlow — oddly, the EFF doesn't mention this — was the (main) lyricist for the Grateful Dead:
* * *
Readers, feel free to contact me at lambert [UNDERSCORE] strether [DOT] corrente [AT] yahoo [DOT] com, with (a) links, and even better (b) sources I should curate regularly, (c) how to send me a check if you are allergic to PayPal, and (d) to find out how to send me images of plants. Vegetables are fine! Fungi are deemed to be honorary plants! If you want your handle to appear as a credit, please place it at the start of your mail in parentheses: (thus). Otherwise, I will anonymize by using your initials. See the previous Water Cooler (with plant) here. Today's plant (Jamie Hagan):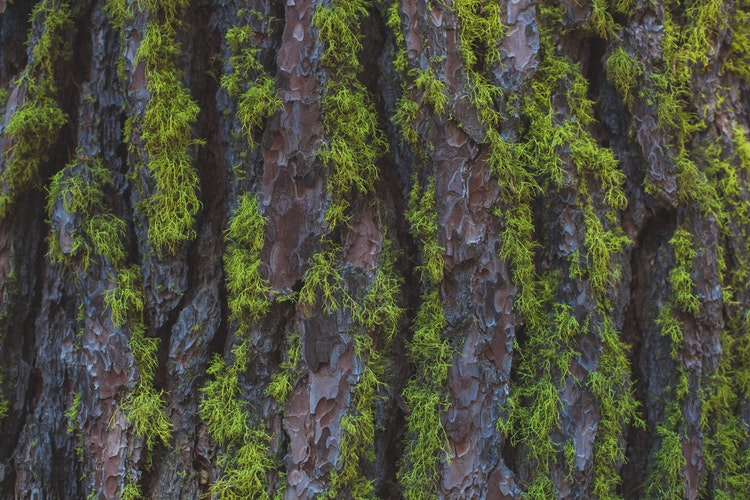 Another painterly image.
* * *
Readers: Water Cooler is a standalone entity not covered by the NC fundraiser. So do feel free to use the dropdown and click the hat to make a contribution today or any day. Here is why: Regular positive feedback both makes me feel good and lets me know I'm on the right track with coverage. When I get no donations for five or ten days I get worried. More tangibly, a constant trickle of small donations helps me with expenses, and I factor that trickle in when setting fundraising goals. So if you see something you especially appreciate, do feel free to click the hat!
[Readers, I have successfully fiddled with PayPal, and the hat is back! –lambert]