Dear patient readers,
Thanks for your kind notes yesterday. Just so you know, I don't have a bug. I had Something Done to help with a bad injury over a year ago. I was warned I would probably be in a lot of pain afterwards. They were right :-(. And I had decided to be macho, get right on an airplane, and not get a prescription painkiller (I've had bad results with opioids). That was not a good call.
Better today, but could not sleep last night, so thank Lambert for pinch-hitting today.
Also I happened to catch a tiny bit of the Olympics. Who allowed some of these things to become competitive sports, like half-pipe skiing? This is a way for people to wreck their bodies. I saw two competitors land hard on the top of the half pipe in a very short period of time. One clearly had to have destroyed one leg. IMHO, the only people who can enjoy watching these events are sadists. These aren't sports. They are surgery futures.
NEAR-EXTINCT SWAMP CATS SEIZED FROM BANGKOK HOME Khaosod (furzy)
Amateur astronomer witnesses something scientists have been waiting decades for BGR (Kevin W)
Mexico finds illegal avocado plantation in Monarch reserve Associated Press (David L)
Ancient Britons 'replaced' by newcomers BBC
6 Sickening Details You Won't Read in Billy Graham's Fawning Obituaries Alternet (furzy)
NASA Sea Level Change Portal: New study sharpens focus on Antarctic ice loss NASA (Chuck L)
New rebellion against wind energy stalls or stops projects Associated Press (Chuck L)
Watch a Human Try to Fight Off That Door-Opening Robot Dog Wired (Kevin W)
Snap responds to the 1.2 million petition signers who hate the redesign The Verge (Kevin W)
Science Deniers of the Chicken Industry Get a Rude Awakening As You Sow (Chuck L)
More people should get pills to beat depression The Times. Looks an awful lot like pushback against the new Johann Hari book questioning SSRIs. His big point is depression is largely societally induced, a legitimate response to a degradation to our social environments and we should be focusing on that rather than meds. Notice the article only considers pills and talk therapy as remedies, when exercise has been found effective in beating mild and even moderate depression. That is not to say some people don't benefit from them, but in the US, MDs hand out SSRIs like candy.
India, Death by Demonetization: "Financial Genocide", The Crime of the Century Defend Democracy
Straya in "notable" slide down corruption index MacroBusiness
Martin Selmayr, the 'monster eurocrat' accused of trying to wreck Brexit, becomes Brussels' top civil servant Politico
Preventing the Migrant Wave: Germany Exports Employment Offices to Africa Der Spiegel (furzy)
Another reason Scandinavians are the worst Politico
Brexit
UK formally asks EU for flexibility to extend Brexit transition period… Politico. Na ga happen, at least at a price the UK is willing to pay. The EU has been insistent about a transition lasting only till the end of 2020, for among other reasons, EU budget consideration. Moving the date back is a big concession, and the UK would need to concede something in return.

Exclusive: Cabinet did not agree to Theresa May's strategy for Brexit transition period, senior ministers say Telegraph
After Years of Crisis in Spain, Pensioners Next to Feel the Pain Wolf Street (EM)
In Ukraine, Corruption Is Now Undermining the Military New York Times Resilc: "Now?"
New Cold War
INTERCEPTED PODCAST: RUSSIAMANIA — GLENN GREENWALD VS. JAMES RISEN Intercept (Oregoncharles)

Twitter suspends thousands of suspected bot accounts, and the pro-Trump crowd is furious Washington Post
Imperial Collapse Watch
Lawsuit Against CACI For Torturing Iraqis May Proceed Shadowproof (UserFriendly)

US Empire Still Incoherent After All These Years AntiWar (Kevin W)

Witnessing the Collapse of the Global Elite Atlantic (resilc)
Trump Transition
Boies-Led Coalition Challenges "Winner-Take-All" Method of Electoral College The Recorder
The Low Success Rate of Independent and Third-Party Candidates in Senate Elections Larry J. Sabato (UserFriendly)
Gunz
Fake News
Twitter purges accounts, and conservatives cry foul Politico (Kevin W)
Dennis Gartman Blows Up With Investment In Riot Blockchain Phil's Stock World. EM: "Nice reminder that even 'sophisticated investors' are not immune to gambling fever and being suckered."
Refiner goes belly-up after big payouts to Carlyle Group Reuters
Fed's Quarles Says U.S. Economy in 'Best Shape' Since Crisis Bloomberg
Class Warfare
The Babbitt Fallacy, and Other Ways to Lose Ecosophia (UserFriendly). Today's must read.
Antidote du jour (Tracie H):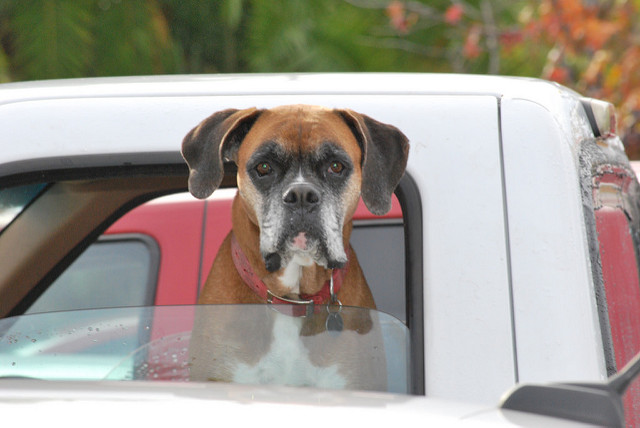 And a bonus video from Kevin W:
See yesterday's Links and Antidote du Jour here.