Finally, Facial Recognition for Cows Is Here Gizmodo (Dr. Kevin)
Udderly ridiculous or bold mooove? Irish company rolls out cow facial recognition RT (Kevin W)
After 70 Countries, Why I Moved to Portugal Never Ending Footsteps (resilc). A lovely idea. I've been to Lisbon twice and spent a little time in some other Portuguese cities, and thought it was a great country. But you need an EU visa :-(
An Ancient Virus May Be Responsible for Human Consciousness LiveScience (David L). No wonder it's so confused.
Cape's spring water wasted Cape Times. Gavin P:
A friend of mine has been working for years to prevent/solve the Cape Town water catastrophe. There is a solution, and corrupt and incompetent gov't has been getting in the way for over a decade. This article is from 2013, and seems to have been entirely overlooked by the msm
Oklahoma is seeing hundreds of earthquakes every year — and a new study found a scarily direct link to fracking Business Insider (David L). Not the first study to do that…
A new type of solar cell is coming to market Economist (David L)
How to Be a Responsible Music Fan in the Age of Streaming Pitchfork (Randy K)
China?
A bit late to post on the Pope-China controversy. From David R: "Talk about a country that knows how to manage the "gate" to its market. Anyways, two different views of this particular trade negotiation. I put the WSJ one first as having the more positive spin."
Pope Francis has decided to accept the legitimacy of seven Catholic bishops appointed by the Chinese government, a concession that the Holy See hopes will lead Beijing to recognize his authority as head of the Catholic Church in China, according to a person familiar with the plan.

For years, the Vatican didn't recognize the bishops' ordinations, which were carried out in defiance of the pope and considered illicit, part of a long-running standoff between the Catholic Church and China's officially atheist Communist Party.
Venezuela Skirts U.S. Sanctions With Chinese Oil-For-Cash Loans OilPrice (resilc)
How Kenyans are coping with a TV shutdown BBC
Brexit?
Russians in Britain told to reveal their riches The Times
'No one seemed likely to hit me but I am a weed': Tory MP Jacob Rees-Mogg tells of moment he split up fight when protesters calling him a 'nazi','fascist' and 'racist' stormed his speech to students in Bristol Daily Mail. Includes a video clip.
Scottish Limited Partnerships and the Odebrecht scandal Herald Scotland. Richard Smith has a mini-rant and look at the dashing photo!
Syraqistan
Clashes between Saudi forces, armed gangs in Yemen Juan Cole (resilc)

Defence minister: Saudi, UAE intended to invade Qatar Aljazeera (resilc)

In Afghanistan's Unwinnable War, What's the Best Loss to Hope For? New York Times. Resilc: "China buys off the Taliban in joint ventures for the Silk Road 2.0."
Imperial Collapse Watch
Retreat, America The Week
Big Brother is Watching You Watch
Europe's new data protection rules export privacy standards worldwide Politico. Hooray! Now if they can succeed in doing that with monopoly policy too…
Trump Transition
"F—ING SITH LORD," "HORRIFIC LEAKERS," AND "BERSERKAZOID CRAZINESS": THE MOOCH RECALLS HIS BRIEF SHINING FORTNIGHT AT THE CENTER OF AMERICAN POLITICS Vanity Fair. Lambert:

I confess I find myself liking this guy the more I read about him. I realize that this is within the context of an incredibly odious and duplicitous administration, but he strikes me as being far more transparent than any of the other figures out there. I especially love his characterizations of Bannon and Priebus.

Rich Globalists Love Trump LobeLog (resilc)
Nunes Memo
The Biggest Nunes Memo Revelations Have Little To Do With Its Content Caitlin Johnstone (UserFriendly)

The Big Flaw in the Memo National Review

Max Blumenthal and Ex-FBI Agent Coleen Rowley on the Nunes Memo Real News Network

When Two Tribes Go to War Andrew Sullivan, New York Magazine (resilc)

Here's the Nunes Memo On the FBI and Russia Investigation … Read It For Yourself George Washington

Experts warn: Dangerous politicizing of U.S. intelligence NBC. Oh come on. The intel agencies have become a dangerous force in what passes for our democracy and if you don't know that, you haven't been paying attention. They need to be leashed and collared. That was last done in a weak manner with the Church Committee and was pretty quickly made irrelevant.
Tom Cotton Doesn't Oppose Immigration for Economic Reasons New York Magazine
Florida's ban on felons voting ruled unconstitutional by judge Reuters (EM). Hooray!
Fake News
A film critic was suspended for allegedly buying fake Twitter followers. Justified or overreaction? Washington Post. Bill B: "Deception isn't the sole domain of corporate outlets. "
Fed's QE Unwind Accelerates Sharply Wolf Street (EM)
Dow Plunges More Than 650 Points in Worst Week in Two Years Wall Street Journal (EM). Dow 26,000, we hardly knew ye.
Despite bad day for the Dow, Yellen sees long-term growth as she leaves the Federal Reserve PBS. Kevin C points out Yellen very rarely does interviews like this.
Wells Fargo Hit With Unusual Ban on Growth in Yellen's Final Act Bloomberg
Opioids. Note we have had to make this a topic…
New York accuses Insys of deceptively marketing opioid Reuters. EM: "Given that prosecutors allege a clear conspiracy to bribe doctors and other malfeasance, can we expect criminal charges against top execs anytime soon? (Yes, that was sarcasm.)"

New York accuses Insys of deceptively marketing opioid Reuters (EM)

This is how not to do healthcare Medical Economics
Class Warfare
She has no home, car or job after bankruptcy, but still owes for student loans Dallas News. Appalling and worse, not uncommon.

The Proof Is in the Jobs Report: Minimum-Wage Hikes Work American Prospect

Ryan renews welfare reform push Politico (UserFriendly)
Antidote du jour (Tracie H):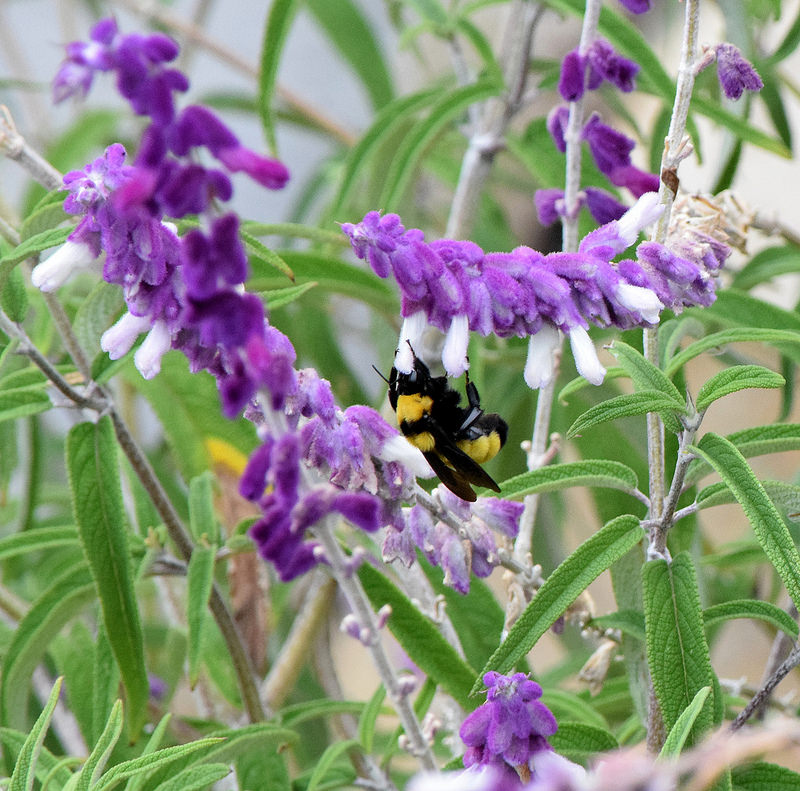 A bonus video antidote (Gavin P):
And a second bonus antidote because it's that kind of day (AFXH). I dunno, but the cat seems to be on board with this. I leash-trained a couple of cats and they seemed to enjoy the considerable attention they got when I took them out, so maybe this feline like being a YouTube star:
in case you're having a rough day pic.twitter.com/djZI4s4vFm

— Cuties Overload (@cutiesoverload) February 1, 2018