Moose find a friend in fire: burned areas host highest numbers Quetico Superior Foundation (Chuck L)
Bach and the Erotics of Spring Counterpunch (Chuck L)
Harry Reid on What the Government Knows About UFOs New York Magazine. Lambert: "So I guess the question is who brokers the deal between us and the aliens."
UN: Earth undergoing 'mass extinction event' DW
In court, oil companies accept climate science but rewrite its history ars technica (Chuck L)
Researchers find a new material for quantum computing TechCrunch (David L)
Navigating And/Or Avoiding The Inpatient Mental Health System Slate Star Codex. UserFriendly: "Helpful for anyone that has to deal with involuntary commitment.​" Not just that. Look at this part:
I want to be really clear on this: in your head, there might be a huge difference between voluntary and involuntary hospitalization. In your doctor's head, and in the legal system, these are two very slightly different sets of paperwork with tiny differences between them.

It works like this, with slight variation from state to state: involuntary patients are usually in the hospital for a few days while the doctors evaluate them. If at the end of those few days the doctors decide the patient is safe, they'll discharge them. If, at the end of those few days, the doctors decide the patient is dangerous, the doctors will file for a hearing before a judge, which will take about a week. The patient will stay in the hospital for that week. 99% of the time the judge will side with the doctors, and the patient will stay until the doctors decide they are safe, usually another week or two.

Voluntary patients are technically allowed to leave whenever, but they have to do this by filing a form saying they want to. Once they file that form, their doctors may keep them in the hospital for a few more days while they decide whether they want to accept the form or challenge it. If they want to challenge it, they will file for a hearing before a judge, which will take about a week. The patient will stay in the hospital for that week. 99% of the time the judge will side with the doctors, and the patient will stay until the doctors decide they are safe, usually another week or two.

You may notice that in both cases, the doctors can keep the patient for a few days, plus however long it takes to have a hearing, plus however long the judge gives them after a hearing. So what's the difference between voluntary and involuntary hospitalization? Pride, I guess, plus a small percent of cases where the doctors just shrug and say "whatever" when the voluntary patient tries to leave.
China
US destroyer buzzes Chinese island in South China Sea Asia Times
North Korea
Spain Catalonia: Five separatist leaders detained BBC
Brexit
Cambridge Analytica misled MPs over work for Leave.EU, says ex-director Guardian
Labour fury as it emerges Jeremy Corbyn once defended 'anti-Semitic' public mural showing a group of 'hook-nosed' men around a Monopoly board Daily Mail. Look at the mural for yourself. This is pretty desperate.
Exonerating the Empire in Venezuela FAIR (UserFriendly)
Aggressive Police Tactics Escalate Against TransMountain Pipeline Protests in Canada Real News Network
New Cold War
"This terrible Russian youth" The Saker (Chuck L)

Calling for Arms Talks with Russia, is the U.S. Raising a White Flag? Consortium News
Syraqistan
Sarkozy vows to clear name in Libya probe Middle East Online

'Some of the Greatest Crimes Against Humanity in Our Time Were Committed in Sinai' Haaretz
Imperial Collapse Watch
Then They Came for the Globalists Counterpunch (UserFriendly). Important.

How Russia and China Could Come Unhinged Wall Street Journal. Kevin W: "Reminds me of that old 1940's classic 'I Can Dream Can't I.'"
Trade Tantrum
Wilbur Ross to China: Import More U.S. Gas to Cut Trade Gap Bloomberg (Kevin W)
Trump Transition
"When I announced yesterday that I'm running for gov, one of Cuomo's top surrogates dismissed me as an "unqualified lesbian." It's true that I never received my certificate from the Department of Lesbian Affairs, though in my defense there's a lot of paperwork required." ?‍♀️

— Cynthia Nixon (@CynthiaNixon) March 21, 2018
Hackers are holding the city of Atlanta's computer systems for ransom, causing massive outages — and anyone who has conducted business with the city is at risk Business Insider (David L)
Novato condo complex owners trapped in legal battle Marinij Neoliberals trying to separate condo owners from property. Bill C:
Marin County, CA city Novato
2nd article concerns another CIDology Inc project where the General Contracor is suing the company claiming extortion/kickbacks. Meanwhile all sales & refinance activity for the owners is in limbo.
Gunz
Parkland students interview Bernie Sanders: 'Your generation has the power to change America' Guardian (UserFriendly)

School district in Pennsylvania to arm students and teachers with rocks Guardian. Looks like they got the idea from Braveheart….where even in a movie, to make this stunt credible, both sides agree to stand still and let the other guy aim.

Oof. Parkland survivors wrote a gun reform manifesto for @guardian, and some parts are real bad. I don't blame teens forced into activism by tragedy for flubbing finer dynamics of surveillence and the carceral state. But I do blame their adult editors. https://t.co/GMR6je92kv pic.twitter.com/npj2J8Dyyn

— Natalie Shure (@nataliesurely) March 24, 2018
Black Injustice Tipping Point
Protests in California after police kill black man carrying only his phone Guardian
Facebook Fracas
Uber's Killer Car
Uber's Self-Driving Cars Were Struggling Before Arizona Crash New York Times
Mr. Market Has a Sad
US stocks suffer worst week in more than two years Financial Times
Can the Fed Engineer the Best Economy Since the 1960s? Chairman Powell Is Going to Try New York Times. Doug S: "A pure an example as possible of an alternate universe. Neil Irwin (author) in a Pangloss who clearly lives in a best of all possible worlds — the one populated only by the 1%, the corporations and the politically powerful."
Freight Costs and Volumes Surge, Inflation Fears Heat Up Wolf Street (EM)
Exclusive: Trump official quietly drops payday loan case, mulls others – sources Reuters (EM)
Guillotine Watch
The Manhattan Luxury-Home Market Is Screaming: I'm Overpriced! Bloomberg
Class Warfare
The Radical Proposal That Moderate Democrats Should Be Running On New York Magazine (Chuck L). Mirabile dictu, advocates a job guarantee. The elites must be waking up to the fact that their behavior has had a Versailles circa 1788 look.

Guaranteed Jobs through a Public Service Employment Program Levy Economics Institute (UserFriendly)

Which Radical Liberal Policy Proposal Is Worse? Forbes. UserFriendly: "ROFL"

Greyhound bus passengers record mutiny after driver allegedly falls asleep CBS. Good for the writer. Focuses on the right issue after describing the row: "The incident raises serious questions about whether a nationwide shortage of bus drivers is pushing current ones to drive without proper rest.

I can't attend this screening but readers in the NYC metro area might be interested. Details:

I wanted to bring to your attention a new documentary by New York based filmmaker Giorgio Angelini. Owned, A Tale of Two Americas, will have its world premiere at the Full Frame Film Festival on Friday, April 6th at 10:30am at Fletcher. The documentary will also be part of the San Francisco Doc Festival in early June and we are in the process of looking for distribution.

Owned is very sociopolitically relevant for our times combining the bubble bursting with red lining and how the American Dream isn't accessible for so many. Ultimately what the film was originally positing was that without a substantial change in our housing policy, we would continue to see a lot of negative externalities associated to it. And during production the uprisings in cities like baltimore to the election of Donald Trump took place. Both of these experiences the film argues are reactions to a country suffering from anachronistic housing policy that only serves a very slim percentage of people today.

Link to official website: http://www.ownedfilm.com
The Twilight of Authority Ecosophia (UserFriendly)
Antidote du jour (Tracie H):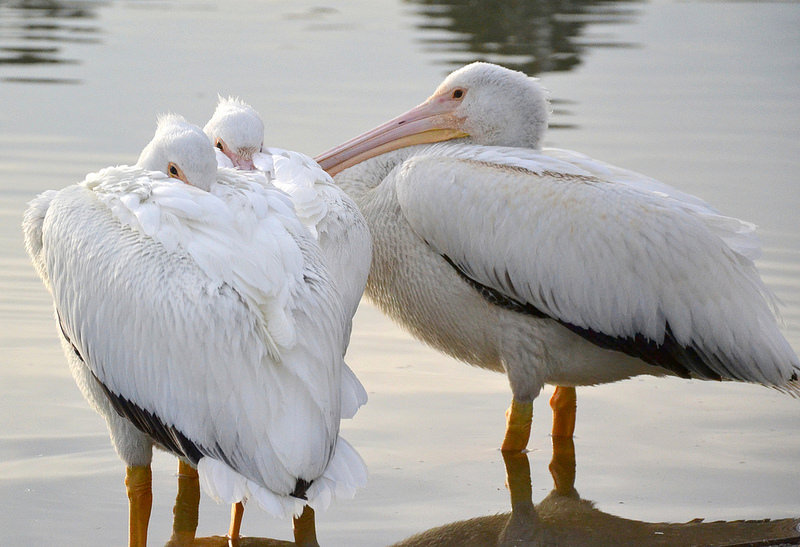 And a bonus video related to the discussion above from one of my favorite films, Michael Clayton. Arthur Edens (Tom Wilkinson) and Michael Clayton (George Clooney) are attorneys in the same high-powered law firm. Arthur is the star litigator who has been defending a Monsanto-like company against suits over a toxic weedkiller. Arthur is bi-polar, went off his meds, has decided his client is guilty and has started working actively against it. Immediate backstory is Arthur took his clothes off in a deposition in Wisconsin, Michael the firm fixer came to deal with the situation, and Arthur managed to escape Michael's custody and get back home to New York.
See yesterday's Links and Antidote du Jour here