This day in history: On March 25, 1306, Robert the Bruce became the King of Scotland.
Utah passes first-ever Free Range Kids bill TreeHugger
This blind, cave-dwelling fish can climb walls The Verge. Reify99: "There are lots of instances of fish devolving,- losing sight, coloration over generations in a dark environment. This one CLIMBS WATERFALLS, too."
Philip Kerr, author of Bernie Gunther novels, dies aged 62 Guardian. RIP. Alas, that means no more Bernie Gunther novels– after Greeks Bearing Gifts is published next month, and Metropolis, next year.
Growing questions about CNN's airport monopoly as network veers left Fox. Ban TV babble in airports and disconnect the machines. One of the many annoying things about US airports is the constant sound barrage. Doesn't have to be that way: I find it much more pleasant to pass through airports that have adopted a quiet policy (e.g. Heathrow, Asian airports). Flying is stressful enough without the cable cacophony.
Smartphones And Human Suffering: the Intended Consequences of Progress Ghion Journal
Uber's Killer Car
Self-Driving Cars and the Hostile Takeover of Our Streets The deck: The time to think about ethics in autonomous vehicle accidents is now. American Conservative

How Self-Driving Car Policy Will Determine Life, Death and Everything In-Between Motherboard
Why African farmers should balance pesticides with other control methods The Conversation
How Syngenta won the war over weedkillers Politico
'Catastrophe' as France's bird population collapses due to pesticides Guardian
Gunz
'Never again!' Students demand action against gun violence in nation's capital WaPo

March for Our Lives: The Limitations of the Children's Crusade Benjaminstudebaker.com UserFriendly: "bingo"
Kill Me Now
BET boots journalist from Michelle Obama conference New York Post. Please help me avoid straying into any "sacred space of sisterhood and fellowship."
Brexit
Brexit: the worst of all possible worlds EUReferendum.com
China?
China's One-Man Show Jacobin
India
How Does India Plan On Solving its Crippling Contract Enforcement Problem? The Wire

Artificial intelligence could take over jobs, but India needs to embrace technology: Raghuram Rajan The deck: The economist emphasised the need to improve the education system and skill development and also batted for Universal Basic Income. Scroll.in. Interesting– Rajan is former head of India's central bank, forced out by Modi.

As the Industry Changed, India's Public Banks Lost the Most and Won the Least The Wire. Part three of a three-part series; links to first two parts included within.
2016 Postmortem
Hillary fundraiser causes a stink with the DNC NY Post. What the hell is she raising money for? $10K minimum donation to be a charter member in the Onward Together Leadership Council. I guess grifters gotta grift.

The Ghost of Hillary Counterpunch
Class Warfare
Trade Tantrum
Is there political method in Donald Trump's trade madness? FT

Beijing has more weapons to use against US in a trade war, Chinese analysts say SCMP
Syraqistan
Gaddafi's ghost haunts walking-dead King Sarko Asia Times. Pepe Escobar.

As we look back on the horror of Iraq 15 years later, I wonder – would this have happened if Trump was president? Independent. Robert Fisk.

Isis-inspired terror attacks in Europe give the impression it's still a global force. It's not. Independent. Patrick Cockburn.
Facebook Fracas
Trump Transition
Land of the Lawless The deck: How power in America has turned the rule of law into a mere myth. Lapham's Quarterly. Ralph Nader. Important.
Antidote du jour: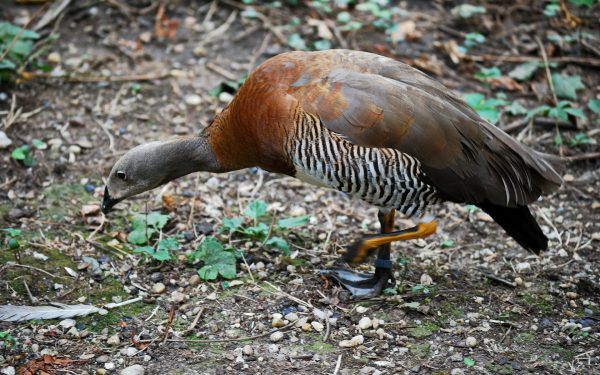 See yesterday's Links and Antidote du Jour here