We Designed These Lamps To Grow Plants In Windowless Spaces Bored Panda (Robert H). Not new but worth knowing about.
The vegans came to protest his restaurant. So this chef carved a deer leg in the window. Washington Post (Kevin W)
Prehistoric human footprints unearthed on Canada shoreline Guardian (Kevin W)
"Next Bitcoin" Ripple Does $126-Bn Round Trip in 15 Weeks Wolf Street (EM)
Microsoft's neo-Nazi sexbot was a great lesson for makers of AI assistants MIT Technology Review (David L). Help me. Looks like a lame PR effort.
Newly discovered metabolic mechanism could be an off-switch for inflammation New Atlas (David L)
Book Review: Twelve Rules For Life Slate Star Codex. UserFriendly: "Best review of Peterson I've read. Points out what is good and shreds what is bad." Moi: The one thing the reviewer misses is the degree to which what we read (and I would assume see) influences our behavior in the short term. For instance, individual results Harvard Implicit Bias test, which measures how deeply ingrained your associations are (like fat = bad and men are good at math), are very consistent with repeated taking of the test, as in even when you understand clearly how it works, you can't change your score. The only thing that will affect results? Reading something that counters your bias right before you take the test. So shorter: Reading any exhortations to be nicer to other people will probably make you behave better for at least a little while.
China?
China's Empty Threat of Dumping its US Treasuries Wolf Richter. From last week. A good reminder.
North Korea
Two Koreas Set April 27 for Kim Jong Un's Historic Walk South Bloomberg

Xi reasserts role in Korean game with summons to Kim Asia Times

The Danger of Unrealistic Expectations in Diplomacy with North Korea American Conservative
Brexit
May heads for autumn showdown as countdown to Brexit begins Financial Times. Important. Explains why the Ultras have gone quiet. Not sure this works, though, since the lack of press baron screeching reinforces the accurate impression that they are losing ground.

The future is bright, promises Theresa May as she embarks on a UK-wide Brexit tour today Reuters. Kill me now.

Theresa May in Wales on '12 months to Brexit' tour BBC (Kevin W)

Second Brexit referendum would not change result, claims leading pollster Express

Strange silence in UK after #EUCO guidelines on future relationship post #Brexit. Why?
1) No difference seen between PM's Mansion speech concept of mutual recognition and EU-FTA?
2) Or concepts way too different?
3) Not the right moment to talk?
EU awaiting UK response…

— Peter Ptassek (@GermanyonBrexit) March 28, 2018
More action on Richard Smith's beat:
@alisonthewliss @RogMull It's very likely that many of these 'shell companies' are SLPs and UK LLPs (fingers crossed, a bit). The Latvians are nippier than UKG just now: the Americans have just closed down one of their banks, ABLV (involved in Moldova fraud & Russ Laundromat). https://t.co/PSJ5W8u86d

— Richard Smith (@ncsmiff) March 21, 2018
Fourth plinth review – 'My heart is in my mouth' Guardian (Kevin W)
Nicolas Sarkozy: Crime and Punishment? ConsortiumNews
Scores killed in Venezuela jail blaze DW
New Cold War
The Pseudo-Churchills: Why are Politicians Playing Fast-and-Loose With WW II? Counterpunch
Syraqistan
Elijah Magnier – How Syria Challenges The Unipolar Order Moon of Alabama (UserFriendly)
Big Brother is Watching You Watch
Ecuador cutting off WikiLeaks founder Julian Assange's communications Associated Press (Chuck L)

Boeing Hit by Cyberattack, Says Jetliner Production Not Affected Bloomberg (David L)
Trump Transition
Manafort attorney: Special counsel hiding reason for search Associated Press
Republicans consider 'balanced-budget amendment' after adding more than $1 trillion to the deficit6 Washington Post (UserFriendly)
Senate's female members push for harassment vote Politico (Kevin W)
How Many Democratic Senators Will Approve Gina Haspel For CIA Chief? Gaius Publius
Enough is Enough: Police Violence Plagues America Counterpunch
Facebook Fracas
Uber's Killer Car
Exclusive: Arizona governor and Uber kept self-driving program secret, emails reveal Guardian. Lambert also had this in Water Cooler, but important not to miss it.
Everything is going wrong simultaneously for the tech juggernauts that have kept the market afloat for years Business Insider (David L). "Everything"? Help me. But it does depict the way investors can suddenly recognize they've gotten way ahead of themselves.
The tech bubble gets its (w)reckoning Asia Times
Tesla Bonds Are in Free Fall Bloomberg
Secret No-Bid Contracts Chris Tobe, Transparency Times. Shouts out to NC and David Sirota.
Class Warfare
Antidote du jour. A finalist in the Smithsonian's annual photo contest, this in the Natural World category: a tree frog in Coast Rica (Credit: Salvador Colvée Nebot).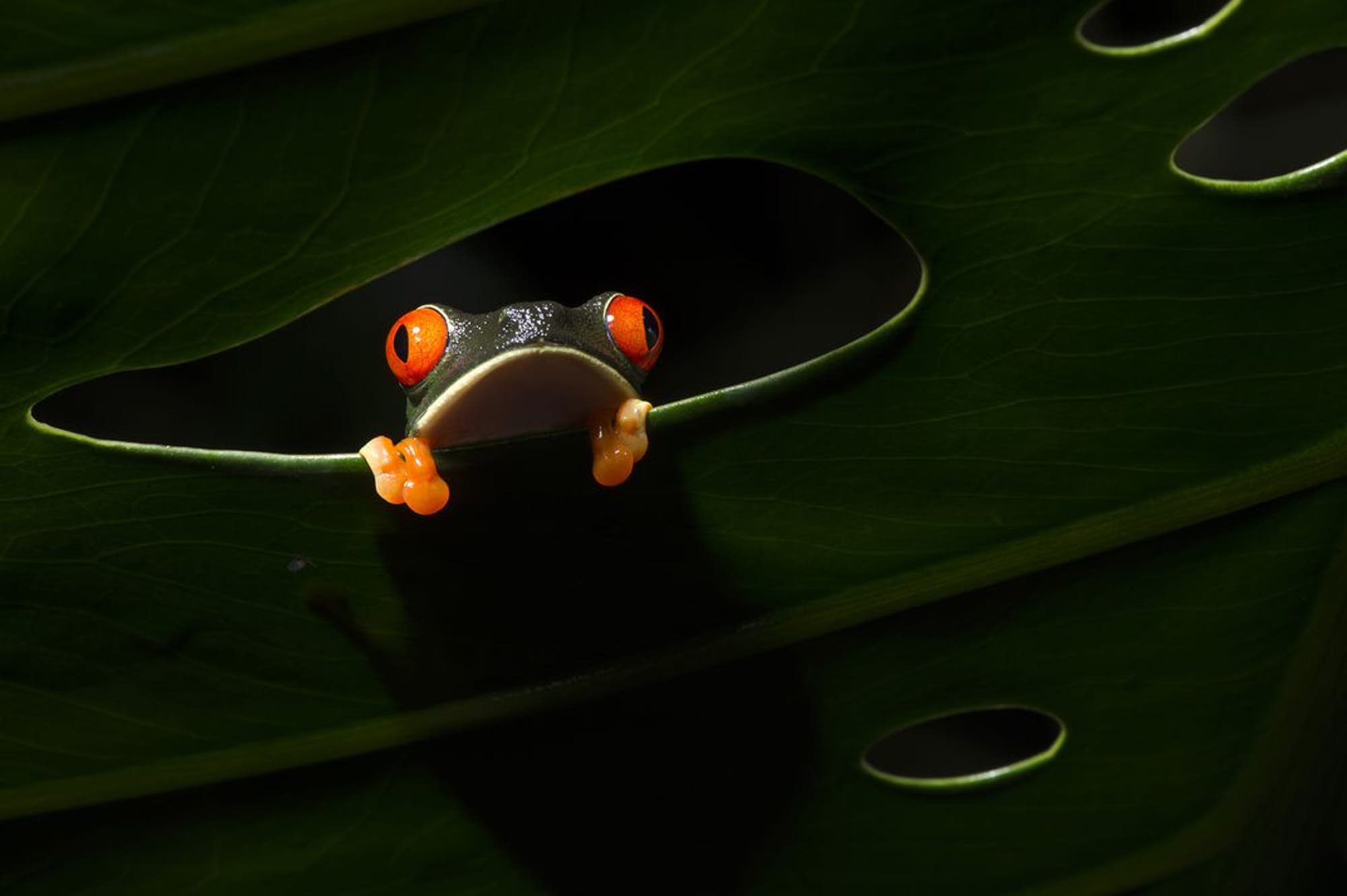 See yesterday's Links and Antidote du Jour here