What an Indian tiger's bid for freedom says about humans and nature The Economist
Jilted hawk discovers her nest is home to a third bird NY Post
Private equity groups under pressure to take 'riskier' bets FT
BOJ's Kuroda Joins Queue of Central Banks Looking Toward Exit Bloomberg
Government let slip chance to retrieve £364m from Carillion Guardian (KW).
YouTube's Crackdown Goes Beyond Alex Jones Rolling Stone
The New Arms Race in AI WSJ (DL).
Syraqistan
How the Middle East is sowing seeds of a second Arab spring FT

Syria Sitrep – Afrin, Idlib and East-Ghouta Moon of Alabama

The Truth About the Russian Deaths in Syria Der Spiegel. "Hundreds of Russian soldiers are alleged to have died in U.S. airstrikes at the beginning of February. Reporting by DER SPIEGEL shows that events were likely very different." I'm shocked.
Macron going for broke Le Monde Diplomatique. "Move fast and break things."
Brexit
Post-Brexit, no need for a financial freeze Handelsblatt

What "mutual recognition" really entails: analysis of the Prime Minister's Mansion House Brexit policy speech EU Law Analysis
Five Star shoots to top of Italian politics FT
Italy election: Populist surge prompts political deadlock BBC
UPDATE Handy map of Italian election results:
Hung country (chart by @FT). pic.twitter.com/62ZDhpbre6

— Frederik Ducrozet (@fwred) March 5, 2018
Analysis: What can we expect after the Italian election, and how did we get here? The Local. Interesting.
Italy Is the Future Jacobin
How Russian networks worked to boost the far right in Italy El Pais. That was fast.
All-out war on the Spanish right Politico
Oppositions New Left Review. From 2016, still germane.
India
India's excluded stay poor Le Monde Diplomatique
North Korea
South Korea delegation to propose Pyongyang-Washington talks CNN
Doing Nothing Has Become a Sport in South Korea Vice
China?
China's loans and the debt dilemma Lowy Institute

Hong Kong risks becoming epicentre of the next global crisis as property boom spirals out of control Ambrose Evans-Pritchard, Daily Telegraph. Big if true.
New Cold War
What Putin's Exotic New Nuclear Delivery Methods Are Really About The Diplomat

State Dept. launches $40M offensive against foreign propaganda The Hill (CL).

* * *

Special counsel wants documents on Trump, numerous campaign associates NBC. Note the correction at bottom.
Trump Transition
10 years after financial crisis, Senate prepares to roll back banking rules WaPo. "The Senate is preparing to scale back the sweeping banking regulations passed after the 2008 financial crisis, with more than a dozen Democrats ready to give Republicans the votes they need." Wait, what? Democrats?!

Five Senators Want To Know Why The FBI Hasn't Restored Missing Crime Data FiveThirtyEight (DK).
Trade Warz
No exemptions: Trump rules out steel and aluminium tariff concessions Sidney Morning Herald

Donald Trump promised Malcolm Turnbull Australia would be exempt from trade tariffs ABC Australia

WTO complaint possible if US imposes heavy tariffs on Hong Kong aluminium imports South China Morning Post
Health Care
Centers that do surgery outside the hospital are becoming more popular and taking on riskier cases — and it's having a deadly side effect Business Insider. Next: Order your personalized brain surgery kit from Amazon!
Guillotine Watch
The Northwest Washington lifestyle trap: $500,000 in income and still can't save WaPo. "Why don't they just move?"
Billy Graham laid to rest in casket handcrafted by Louisiana inmates KTVQ
Wastewater injection limit set due to earthquake worries, but Oklahoma could get shakier if oil prices soar again Tulsa World. Resource curse?
Class Warfare
* * *

* * *
The Logic of Power n+1. On Evo Morales.
Why Is Brooklyn Barbecue Taking Over the World? Munchies. One word: Globalization. But see this from 2016 on the Michelin Guide for the horrid big picture. Controversial!
There's a Type of Black Hole That Erases Your Past And Messes With Your Future Science Alert (KW). Original. Make up your own jokes!
Antidote du jour (via):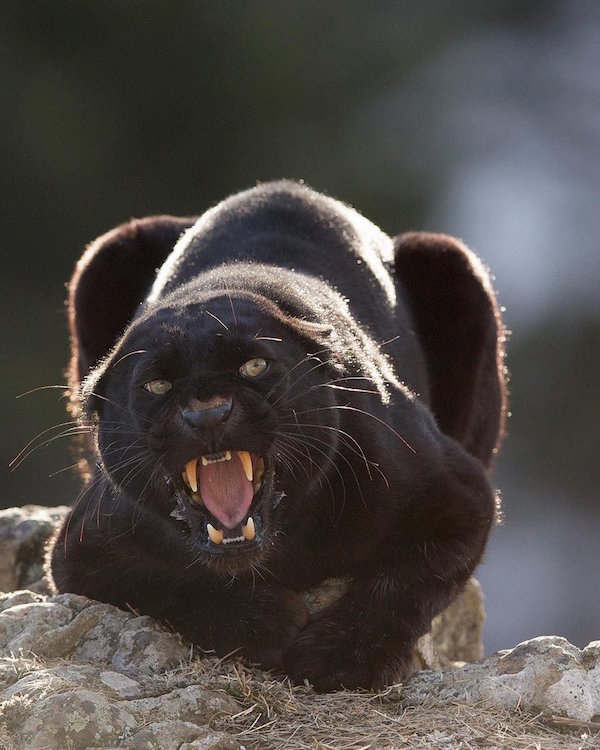 Good kitty…
See yesterday's Links and Antidote du Jour here.