Delightful video shows elephants rolling around in mud in Thailand Thai Visa (furzy)
Earth's Flip-Flopping Magnetic Field is Screwing With Satellites Over Africa Inverse (David L)
What Ancient African Huts Reveal About Earths Magnetic Flips National Geographic (Kevin W)
Scientists engineer crops to conserve water, resist drought PhysOrg (Robert M)
You can deny environmental calamity – until you check the facts George Monbiot Guardian (PlutoniumKun)
Biography is a thoroughly reprehensible genre Spectator (Chuck L). IMHO this is silly, or at most says maybe bios of writers are a bad idea. The movie Patton was great and apparently very accurate (save due to Vietnam War, it depicted him as reckless with his men's lives when he wasn't; US soldiers wanted to serve in the Third Army because their odds of survival were higher).
China?
How accurate is investment reporting on China in Africa? Asia Times. Important.
By rewriting history, Hindu nationalists aim to assert their dominance over India Reuters
Estonian district votes to get cannabis leaf flag BBC (furzy)
Germany hesitates at Weidmann's nomination for ECB presidency Financial Times
Italy's howl of nihilism Politico
Brexit
EU rejects UK's plans for post-Brexit trade relationship Financial Times

EU Plans Vague Trade-Deal Offer in Blow to U.K. Hopes Bloomberg. Silly headline dignifying UK fantasy. Article 50 only requires that the exit agreement be written in light of the "future relationship". Anyone who knows anything re trade deals knows they take years to negotiate, meaning more than 2, unless you are taking terms from the US. Sir Ivan Rogers has said the UK would not get a trade pact with the EU before the early-mid 2020s.
Topambtenaar Brussel moet opstappen, vinden Europarlementariërs NOS. Translation of sorts: Dutch MPs want new head of the European Commission, Martin Selmayr, out.
Ausweichen, zögern, zugeben Der Spiegel. Also out for Selmayr's head.
New Cold War
Putin Is Not Rattling Nuclear Sabers – It's Real Near Eastern Outlook (Wat)
Big Brother is Watching You Watch
"When you see this type of scheme," said Samir Kaushal, the assistant U.S. attorney who prosecuted Mr. Lyles, at a hearing, "one realizes how precarious our system actually is."
Tariff Tempest
Trump Transition
The New Yorker Attempts But Fails To Boost The Steele Dossier Moon of Alabama (UserFriendly)

Trump administration sues California over laws protecting immigrants Los Angeles Times (furzy). The article suggests that because CA passed new laws specifically to thwart Federal law, they may not fare so well in court. IMHO, CA could have achieved similar and had the added fun of driving the ICE nuts by emulating the Italians in World War II. The Italians, despite being allies of Germany, didn't turn over any Jews to be shipped off to the death camps. And they didn't do it like Bulgaria did, by defying them. They acted like Italians. They feigned all sorts of bureaucratic incompetence: "You wanted them on the train on Tuesday at 8:00 AM? We thought you meant last Tuesday. We wondered what happened. Now we have to go round them up again. Can't be done by this Tuesday."

Trump slumps on Forbes billionaires list BBC (furzy)

Stormy Daniels Sues Trump Over Nondisclosure Agreement Wall Street Journal
Social Media and the Rise of the 'Consistent Liberal' FAIR (UserFriendly). Important. But no consideration that stagnant wages, rising inequality, student debt, shredded social safety nets might have something to do with this picture…
Flood of legislative candidates points to enthusiasm in both parties The Hill
Kellyanne Conway Violated The Hatch Act Twice, Special Counsel Report Says Huffington Post
Sanders says new health-care plan shows Dems moving toward 'Medicare for all' The Hill (furzy)
Gunz
Florida state Senate votes against arming most classroom teachers Reuters (EM)

The Political Economy of Massacres James Petras (UserFriendly)

LittleSis: Who Gets Rich on America's Guns? The Public (Andrew S)
The Cult of Authority Counterpunch
A Phrase For Our Time: Merriam-Webster Adds 'Dumpster Fire' To Dictionary Chuck L "'Mansplain' also added to the dictionary."
Lego admits it made too many bricks BBC (David L)
Home Prices Sink, Sales Plunge in Toronto Wolf Street. EM: "As Wold notes, the YoY decline doesn't even erase last year's blowoff-top gains. Prices still have a looooooooong way to fall to get back into reasonably-affordable range."
Stock Bulls in Trump Country Are Freaking Out Their Brokers Bloomberg
Here is why I am opposing the bill being voted on in the Senate now to deregulate some of the largest banks in America. pic.twitter.com/bF85IPDPrN

— Bernie Sanders (@SenSanders) March 6, 2018
Class Warfare
Driverless taxis have arrived: Google's Waymo is given the green light to launch a fully autonomous self-driving cab service in Arizona Daily Mail

'Super Monster Wolf' a success in Japan farming trials BBC (furzy)

Opioid crisis: overdoses increased by a third across US in 14 months, says CDC Guardian
Antidote du jour. Margarita: "We could at least put the russiarussiarusiagate to good use by showcasing some bears…"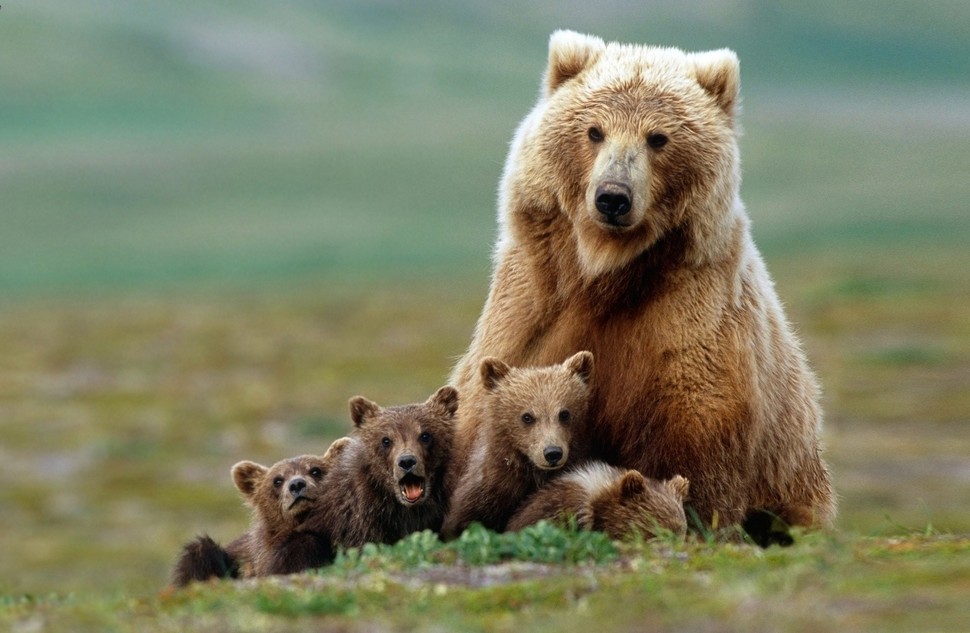 See yesterday's Links and Antidote du Jour here.