Trump administration quietly OKs elephant trophy imports — again USA Today. Lambert: On a case-by-case basis (ka-ching). There shouldn't be any cases.
'History in the making': California aims for world's highest farm animal welfare law Guardian
These Spiders Hunt Their Own Kind NYT
Banks Want a Bigger Piece of Your Student Loan Wall Street Journal
How Americans Took Down a Latvian Laundromat Re:Baltica (Richard Smith).
See the shout out in Parliamentary testimony to our Richard Smith: "the researcher and expert in this field, Richard Smith….". Well done!
The Oxfam scandal is just one aspect of the aid industry's ugly power problem DW. Important.
Suu Kyi award revoked, UN wants Rohingya war crimes probe Bangkok Post (furzy)
Nota bene: Holding Yale accountable Felix Salmon
North Korea
Kim's initiative: The breakthrough the world has been waiting for? Asia Times

Moon's quiet diplomacy propels progress in Korean peninsula FT

North Korea: Setting the Stage Lens Culture
China?
Xi Jinping and China's 'good emperor, bad emperor' problem FT

US tariffs? Chinese steelmakers say they have other things to worry about South China Morning Post

The Left-Handed Kid LRB. The history of the Chinese typewriter.
Brexit
Brexit is already raising tough questions about the unity of the United Kingdom itself – and we need answers Independent
New Cold War
Trump Transition
This is what helps stop big corporations from bribing politicians WaPo
European Court of Justice Deals Heavy Blow to "Corporate Sovereignty Clause" Wolf Street
Tariff Tantrum
US will temporarily exempt Canada and Mexico from tariffs: reports DW

Trump's tariff plan blows up party divisions in critical Pennsylvania special election CNBC. Lambert: Conor Lamb supports steel tariffs too. But a foolish consistency is the hobgoblin of little minds…
Democrats in Disarray
Health Care
The President's Budget Proposal Would Hurt Medicare Beneficiaries In The Part D "Donut Hole" Health Affairs

Keith Ellison takes over the Democrats' universal health-care bill WaPo. Lambert: Note that the reporter, Dave Weigel, adopts the tendentious "universal heatlh care" framing that @USofCare (see NC here and here) and CAP's "Medicare Extra for Some" bait-and-switch efforts adopt. Ellison has taken over HR676, a single payer, "Medicare for " bill. Vox does better (Furzy Mouse).
Big Brother is Watching You Watch
UnitedHealthcare adds the Apple Watch to its fitness-tracking reward program The Verge (E. Mayer). E. Mayer: "All part of the preconditioning intended to pave the way to no-longer-optional-ness."

EFF: Geek Squad has been working with the FBI for a decade Engadget. Furzy: "The Geeks stole our UBS card # when we used them in CA, charged tickets to Italy…."

Italy's political earthquake will shake the old European hegemony to its foundations Telegraph
Fake News
Forget flu, it's time for your fake-news jab Financial Times (furzy). Oh, so skepticism and critical thinking skills are to be applied only when dealing with non-MSM news sources on political topics….
Sports Desk
Gregg Popovich Berates Spurs For Missing Nation's Descent Into Oligarchy The Onion (RH). They are who we thought they were.
War of the Sexes
Climate change 'impacts women more than men' BBC. No wonder no one is getting serious about fixing it.

Millennial women in finance still face harassment Financial Times
Class Warfare
The Role of Luck in Life Success Is Far Greater Than We Realized Scientific American

Can America fix its prison crisis? FT. Lambert: Send more CEOs to jail, and I bet the situation will get cleaned up in a jiffy!
Fukushima 'must do more' to reduce radioactive water Bangkok Post (furzy)
Yes, Amazon's Alexa Is Laughing At You Vanity Fair. And with good reason.
Antidote du jour: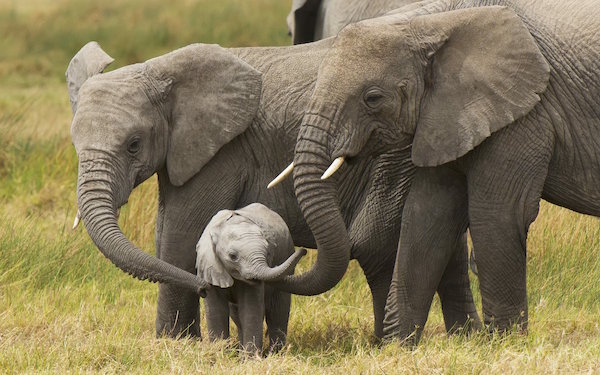 See yesterday's Links and Antidote du Jour here.