Why expressive brows might have mattered in human evolution Science Daily. Unless they become stuck in a permanently raised position. But maybe even then.
The Elusive Calculus of Insects' Altruism and Kin Selection Quanta
Private Equity Wants You to Feel Good About Investing Bloomberg
CalPERS puts $1.26 billion in 2 in-house strategies, considering glidepath changes for DC plans Pensions & Investments
The Outlook for the U.S. Economy Jerome Powell, Board of Governors of the Federal Reserve System. "In the long run, the level of maximum employment is not determined by monetary policy, but rather by factors affecting the structure and dynamics of the labor market."
The Roots of 'Bubbly' Recessions Federal Reserve Bank of Richmond. "A hedge fund is unlikely to internalize the fact that its speculative investment contributes to escalating real estate prices and that bigger booms are associated with deeper busts." I love the dry wit of central bankers.
Ditch trade deal with Trump rather than accept chlorinated chicken, Britons say Independent
Rupert Murdoch's Fox Network arm raided in European Commission probe BBC
Why the U.S. Targeted This Russian Oligarch Bloomberg. Aluminum.
British Banks Will Have to Cut Ties to Sanctioned Oligarchs, U.S. Says NYT
Syraqistan
Theresa May resists calls to join US military airstrikes against Syria The Times and Theresa May urged to back Syria attack without vote in parliament FT

Emmanuel Macron broaches possible French airstrikes on Syria Deutsche Welle. Another poodle barks.

UN Security Council turns down compromise draft resolution on Syria TASS

Trump Urged to Hit Syria Harder This Time, Despite the Risks Bloomberg

Hoo boy:

BREAKING: Any US missiles fired at Syria will be shot down, launch sites targeted – Russian envoy to Lebanon https://t.co/fbXPDkYVZS pic.twitter.com/vmdhIpAGN9

— RT (@RT_com) April 11, 2018

Trump's Rush to Judgment on Syria Chemical Attack Scott Ritter, The American Conservative

US attack on Syria is futile but serves a purpose Indian Punchline (via Moon of Alabama).

Attacking Syria "Impeachable" Institute for Public Accuracy (Washington's Blog). Read all the way to the end.
Russia Gas Link 'Not Possible' If Ukraine Is Harmed, Merkel Says Bloomberg
Fledgling centrist party claims to have links to Tony Blair and son Guardian. Where's Chelsea?
China?
Trump Transition
Team Trump on Russia: John Bolton's Views Russia Matters

Former intelligence heavyweights endorse Trump's CIA pick CNN. "More than 50 former US national security officials and lawmakers endorsed Gina Haspel…. Former directors of the CIA and national intelligence, secretaries of state and lawmakers who have chaired the Senate and House intelligence committees make up the list of signatories. The top intelligence officials include former CIA Directors John Brennan, Leon Panetta, Jose Rodriguez, George Tenet, Michael Hayden and former President Barack Obama's Director of National Intelligence James Clapper." In other words, The Blob, as a class, has effectively legalized torture, retroactively. That's down to Obama: "Mr. Obama added that he also had 'a belief that we need to look forward as opposed to looking backwards.'" So no more of this nonsense about the "rule of law," mkay? Well played, all.

Feds Raid Office of Trump Lawyer Who Paid Off Stormy Daniels This Is a Big Deal. Reason

Due Process Lewis Lapham (chuck roast).

The Bipartisan Food Stamp Reforms Congress Won't Talk About Governing
Manitoba Hells Angels target businesses by posting 1-star reviews CBC
Facebook Fracas
Zuckerberg emerges lightly grilled by US lawmakers FT. Facebook was up. They didn't lay a glove on him.

Transcript of Mark Zuckerberg's Senate hearing WaPo

Jason Kint: Here are 5 ways Facebook violates consumer expectations to maximize its profits Nieman Labs

'The Organic Side, to Me, Is Scarier Than the Ad Side' New York Magazine. Must-read interview with a former Facebook product manager: "I think Silicon Valley has changed. It still flies under this marketing shell of 'making the world a better place.' But under the covers it's this almost sociopathic scene. Even me, when I had my shitty little start-up that I acquired, I was also in total asocial personality disorder mode, and I think it characterizes a lot of people in this world."

The Graph API: Key Points in the Facebook and Cambridge Analytica Debacle Jonathan Albright, Tow Center. Very good:

The problematic collection of Facebook users' personal info — and the ability to obtain unusually rich info about users' friends — is due to the design and functionality of Facebook's Graph API. Importantly, the vast majority of problems that have arisen as a result of this integration were meant to be "features, not bugs," as many have rightly pointed out.

And then there's this, where "Lookalike audiences" is exactly the kind of functionality the Graph API is designed to support:

This is a direct solicitation for ad buyers to racially discriminate using Facebook's tools. It is on Facebook's site right now. pic.twitter.com/9f43WLmmKF

— Matt Stoller (@matthewstoller) April 10, 2018

In other words, Facebook is selling regulatory arbitrage, which they can get away with, economically and politically, only because of their monopoly status. (The same principle applies, in varying ways, to Google, Amazon, AirBnB, and Uber. Indeed, one might consider the vaunted Silicon Valley concept of "scale" as freedom from regulation, especially regulation by the FTC.)

Facebook stores its data in this rural North Carolina town, where the privacy debate is just beginning to catch on WaPo
Health Care
Obamacare's Very Stable Genius Paul Krugman, NYT. "What's the secret of Obamacare's stability? The answer, although nobody will believe it, is that the people who designed the program were extremely smart. forced them to build a Rube Goldberg device…" By "political reality," we mean "that which the donor class cannot be induced to accept" — not even by a "progressive" columnist with a national platform — no matter how much people suffer. Oh, and there's that word "smart." See Thomas Frank, Listen, Liberal!
Apple Now Runs On 100% Green Energy, And Here's How It Got There Fast Company
Col. Larry Wilkerson: Pentagon Plans for Climate Change Despite White House TRNN
Imperial Collapse Watch
America Can't Be Trusted Anymore Foreign Policy. Deck: "It's hard to be powerful when nobody believes a word you say."

Is the US Still a Reliable Ally? Cipher Brief. "In the Five Eyes context – with the U.S., UK, Canada, Australia, and New Zealand – you have the highest level of trust between intelligence partners anywhere."
Portion of Redacted Harvard Admissions Data Will Become Public Harvard Crimson
Class Warfare
Counting the millions of evictions Credit Slips
Tuesday and Early Voting Sanders Institute. I loathe early voting, because it encourages partisan lock-in, and devalues post-early vote campaign events. All of the claimed advantages for early voting can be achieved by making Election Day a national holiday, which it should already be in any case (assuming the country values democracy).
Psychological Weapons of Mass Persuasion Scientific American
What's Been Stopping the Left? Dani Rodrik, Project Syndicate
On the Silencing of Julian Assange Consortium News
Lovely Weather We're Having … Now Who Will Save Us? Belt Magazine
Antidote du Jour (via):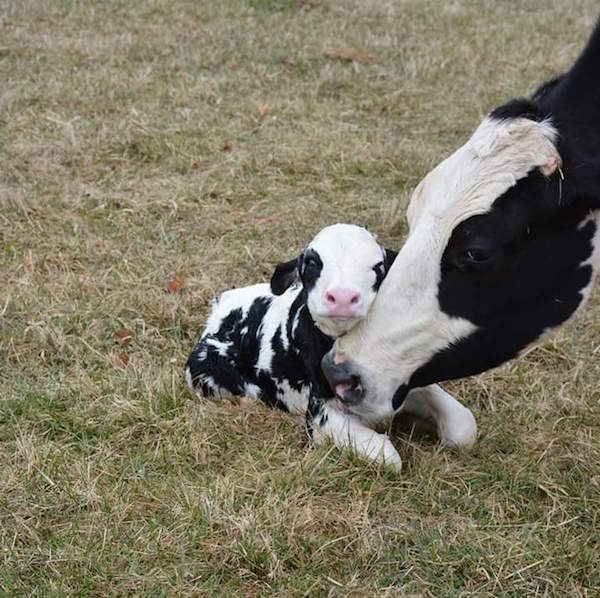 See yesterday's Links and Antidote du Jour here.