Patient readers, Yves apologizes for her lack of original posts, but she's finishing up an important series, shortly to be released. Also, the news flow is both overwhelming and overwhelmingly polluted just now, and financial stories have sunk beneath the waves. –lambert
JP Morgan fears Fed 'policy mistake' as US yield curve inverts Ambrose Evans-Pritchard, Telegraph
Wells Fargo reportedly facing huge fine for mortgage lending and auto insurance problems LA Times. Wake me when executives no longer have impunity from criminal prosecution.
Chap. 11 Bankruptcies Spike 63% from Year Ago Wolf Street (EM).
Class-action lawsuit against student loan giant brings hope to borrowers in bankruptcy MarketWatch
Online gaming could be stalled by net neutrality repeal, ESA tells court Ars Technica
Documents Detail What Shell Knew About Climate Change Decades Ago Climate Liability News
New Cold War
Yulia Skripal discharged from hospital Sky News. "For nearly a month both were in a critical condition, but they have recently made a remarkable recovery." Indeed!

The Slowly Building Anger in the UK at the Government's Handling of the Skripal Case The Blogmire (David Johnson). The story doesn't match the headline, but gives quite a bill of particulars on inconsistencies in the official narrative.

Soviet scientist backs UK over Skripal poisoning FT. The story is a bit more nuanced than the headline.
Syraqistan
Iran Struggles With Potentially Explosive Environmental Crisis Lobe Log
ACE Submarine Cable Cut Impacts Ten Countries Dyn.com
The African Anthropocene Aeon. Where your cobalt comes from…
China?
Asia's Hottest Stock Is a Bet on China's Military Expansion Bloomberg

Will Shale Become The Next Victim Of The China-US Trade War? Oilprice.com
Thailand's Kra Canal: China's Way Around the Malacca Strait The Diplomat
Borneo oil spill costs Indonesia's poor The Interpreter
How Cambridge Analytica's parent company helped 'man of action' Rodrigo Duterte win the 2016 Philippines election South China Morning Post. Just spitballing here, but maybe the issue isn't CA, the firm, but the whole line of business?
Facebook Fracas
Trump Transition
* * *
Secret Handshakes Slate
Our Famously Free Press
Data Lords: The Real Story of Big Data, Facebook and the Future of News Josh Marshall, Talking Points Memo. Worth a read, amazingly enough. Another way of saying "Lord" is "Robber Baron," of course.

Consumer watchdog group's ads attack Sinclair on its own stations Baltimore Business Journal
Big Brother Is Watching You Watch
Department Of Homeland Security Compiling Database Of Journalists And 'Media Influencers' Forbes. True.
Urban Bungle: Atlanta Cyber Attack Puts Other Cities on Notice Scientific American
Health Care
An ambitious California bill would put the state in charge of controlling prices in the commercial healthcare market Los Angeles Times. Looks like this is the approach the California Democrat establishment favors instead of single payer. We'll see how it works out.
NDAs and Confidential Settlements Shake State Capitols and City Halls Governing
Imperial Collapse Watch
When Military Leaders Have Reckless Disregard for the Truth The American Conservative

Why America's Two Top Fighter Jets Can't Talk to Each Other Bloomberg
Guillotine Watch
A Real Estate Dynasty Passes the Torch NYT. Read all the way to the end. The comments are interesting….
Class Warfare
Editorial: As vultures circle, The Denver Post must be saved Denver Post

List of Oklahoma schools that have canceled classes as teacher walkout heads into second week KFOR. Interestingly, including some charter schools.
UMaine to name new president Tuesday, gets $5 million to keep them around Bangor Daily News. So now we're keeping the bloated and parasitical adminsitrative layer on life support with private subsidies. Swell.
Could artificial intelligence get depressed and have hallucinations? Science. Only if it goes on social media…
Antidote du jour (via):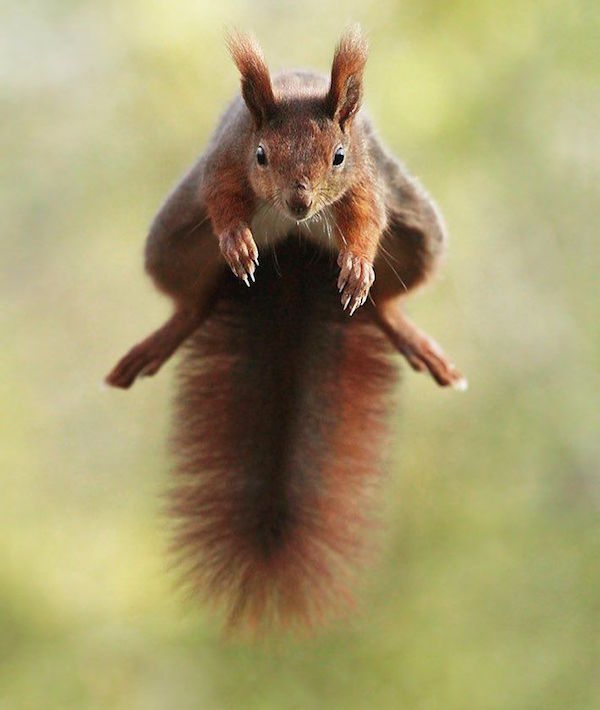 Bonus Antidote:
Description: Amber bear, apparently Neolithic, found in Poland.

Significance: cuteness. pic.twitter.com/IwwgMGzuCF

— Frye's History Feed (@TheHistoryFeed) April 5, 2018
See yesterday's Links and Antidote du Jour here.