Decline in bees puts supply of raw materials for global business at risk, says report Independent. Wowsers, I would not put this as my top concern…
India Taj Mahal minarets damaged in storm BBC
Dangerous climate tipping point is 'about a century ahead of schedule' warns scientist ThinkProgress (David L)
A $100 million startup littering San Francisco's sidewalks with scooters is claiming the city wants to shut it down Business Insider. People in San Francisco aren't bloody minded enough. They need to figure out a way to make the scooters unusable that can be executed unobtrusively while moving a scooter to a supposedly "better" spot, as in less in pedestrian traffic.
It's surprisingly easy to make government records public on Google Books Fast Company
Does the UK public have misconceptions about where plastic waste comes from? La Nouvelle Union (UserFriendly)
Drinking more than five glasses of wine a week could knock years off life, study suggests Telegraph
Brexit
Thousands of pro-EU activists take to the streets demanding vote on final Brexit deal Independent

City unlikely to get more than "token, minimalist" Brexit deal City A.M.
Revealed: the 82 'ghost wards' containing 1,400 empty NHS beds Guardian (Kevin W)
Syraqistan
Big Brother is Watching You Watch
Turn On, Tune In, Drop Out of Social Media Counterpunch. By our very own "Bill B"!

Cops Around the Country Can Now Unlock iPhones, Records Show Motherboard

Facebook and the Future of Online Privacy Project Syndicate (David L)

I Downloaded the Information That Facebook Has on Me. Yikes. New York Times. I cannot understand why anyone would choose to allow any outside party to have access to their contacts list/address book. This guy actually did so consciously.

Is Facebook causing the end of happiness? Vivek Wadja. Personally, I think happiness is overrated, particularly because thinking about it makes you not happy.

Survey claims that 9% of Facebook users have deleted their accounts BGR. The article is skeptical of the survey (of 1000 people, big enough to be valid if the sample was properly constructed). But it's not hard to imagine that 10% to as many as 20% of people who have FB accounts don't use it much, so the bar for them ditching it would be low. The underlying survey is also interesting.
Trade Traitors
.@realDonaldTrump has sworn up and down that he won't support bad trade deals. He pulled out of the TPP after he was elected – but now he wants back in. It's a ridiculous reversal & a slap in the face to the hard-working Americans Trump promised to fight for. TPP is a lousy deal. https://t.co/9hXka7WiN2

— Elizabeth Warren (@SenWarren) April 12, 2018
Trump Transition
What is Pompeo's Agenda as Secretary of State? Ask the Highest Bidder Real News

Comey Likens Trump to Mafia Boss in Excerpts of Tell-All Book Bloomberg
Paul Ryan's retirement suggests his brand of conservatism has lost Economist. About time.
Mulvaney's proposed CFPB reforms are bad for small business, too American Banker
Junk Cities: Insolvency Crises in Overlapping Municipalities Adam Levitin, Credit Slips
Legislature proposes finding out why a staggering number of Native American women in Minnesota are murdered or go missing MinnPost (Chuck L)
Black Injustice Tipping Point
Family of unarmed black man killed by Texas police file wrongful death lawsuit Guardian
How Much Longer Can Pemex Hang On? Wolf Richter (EM)
Forget About the Stigma': Male Nurses Explain Why Nursing Is a Job of the Future for Men New York Times (JTM). This is a good sign. Feminized professions = underpaid. Plus a lot of situations in nursing require moving patients, and particularly with obesity a widespread problem in America, having more nurses who are strong is a plus.
Tesla Is in an Open Feud With NTSB Over Crash Probe Bloomberg. In Water Cooler yesterday but worth not missing. Major BS in this article. Telsa has a checkered history on fires, see this 2013 MIT Technology Review story: UPDATE: Early Data Suggests Collision-Caused Fires are More Frequent in the Tesla Model S than Conventional Cars
Why Yes, the FOMC Would Like Some Inflation Overshoot Now Macro Musings
States have a $1.4 trillion pension problem CNN
Art dealer's death reveals Trump Tower price swoon Reuters
S&P warns of risks in leveraged loan market as deals surge Financial Times. Should have written this up but am out of gas tonight. Private equity valuations have been at nosebleed levels for almost two years. One of the pet code phrases is "priced to perfection." That means that everyone knows the prices are also highly vulnerable to central bank interest rate increases. So the related loans have also been at risk for a while. It's just that now the risk looks a tad more imminent. And the rush of deal is classic end of cycle behavior.
Running out of money, budget emergencies and other neoliberal myths Independent Australia (UserFriendly)
Class Warfare
I Don't Give a Damn about the First (Insert Identity Here) CEO or President Ghion Journal (UserFriendly)

Your Next T-Shirt Will Be Made by a Robot IEEE Spectrum. Chuck L: "Jobs coming back to the USA from China. Jobs for sewbots, that is, not people."

States Could Drug Test People on Food Stamps Under Rumored Trump Administration Policy Alternet

Revealed: Secret rightwing strategy to discredit teacher strikes Guardian

U.S. judge says Uber drivers are not company's employees

For some Twitter fun, see #NeolibAMovie (UserFriendly)Reuters
Antidote du jour. Tracie H: "Haley, the exceedingly sweet Golden Retriever":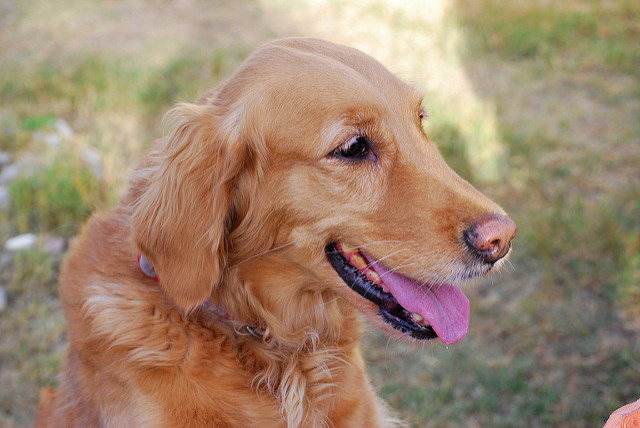 See yesterday's Links and Antidote du Jour here.