20+ Rarely Seen Photos Of America In The 1950's Show How Different Life Was Before Bored Panda
I'm British, and I experienced the biggest culture shock when I started working in the US Business Insider (Kevin W). I dunno. He must look too friendly. It's not difficult to discourage most people from chatting you up, save the insistent ones on airplanes.
Climate Change Is Messing With Your Dinner Bloomberg
Portugal reaches 100% renewables, ends fossil fuel subsidies RenewEconomy (UserFriendly)
Europe divided over robot 'personhood' Politico (Dr. Kevin)
The long, slow demise of credit card signatures starts today CNET
Glutamatergic Signaling Drives Ketamine-Mediated Response in Depression: Evidence from Dynamic Causal Modeling International Journal of Neuropsychopharmacology (David L)
E. Coli Linked to Chopped Romaine Lettuce Infects People in 11 States New York Times (David L)
China?
Xi reviews China's biggest naval parade 'in 600 years' Asia Times

China Delays Deal Reviews as U.S. Trade Frictions Build Wall Street Journal
Is May 1968 About to Happen Again, or Be Surpassed? Mass Strikes, Occupations and the Fight for the Future Perfect in France Counterpunch
Brexit
Brexit: aviation hurdles Richard North. A must read if you have any interest in Brexit. Some readers have been skeptical about our earlier remarks about the looming clusterfuck of the UK withdrawing from EU aviation safety rules. More ugly details.

Jaguar Land Rover to cut 1,000 UK jobs as Brexit hits the motor industry Independent
Free trade in Africa: An important goal but not easy to achieve Bruegel
Syraquistan
US and allies launch strikes on Syria chemical weapons sites BBC

Trump Attacks Syria With Chemical Experts on the Way ConsortiumNews

This was exactly what the symbolic attack on Syria (with pre-warning to Russia and Syria!) was supposed to achieve.
Calm the warmongers on the 'homefront' without risking a wider war.
Well done Mr. Mattis. https://t.co/eHXQJPdglp

— Moon of Alabama (@MoonofA) April 14, 2018

.@PressSec on Syria chemical attack: "We have a very high confidence that Syria was responsible." pic.twitter.com/xpNHvwDRPH

— Fox News (@FoxNews) April 13, 2018

In case you missed it: In response to media queries, the Spokesperson for the Organisation for the Prohibition of Chemical Weapons (OPCW) confirms that the #OPCW Fact-Finding Mission (FFM) team is on its way to #Syria and will start its work as of Saturday 14 April 2018. pic.twitter.com/IZUIpg2DsZ

— OPCW (@OPCW) April 12, 2018

Russia says Britain helped fake Syria chemical attack, calls for emergency UN meeting to 'avert danger of war' Abc.net.au (Kevin W). Wellie, the "allies" made sure that is now irrelevant.

Senate Dems press Trump on legal justification for potential Syria strike The Hill

Syria crisis: UN chief says Cold War is back BBC

Russian Warships Are Initiating Offensive Stances in Preparation of Potential Military Conflict Russia Insider

Tucker's Prudence: When Fox News Becomes the Voice of Reason Gihon Journal (UserFriendly)

2 minutes of truth about US intervention in Syria from Jeffrey Sachs @JeffDSachs is worth more than 98 percent of the bullshit we are hearing on TV — worth clicking on this: pic.twitter.com/T503g2oL1d

— Mark Weisbrot (@MarkWeisbrot) April 12, 2018

The pundits were wrong about Assad and the Islamic State. As usual, they're not willing to admit it Los Angeles Times (UserFriendly)

Witness the hypocrisy that our two-party system breeds: Check out these similar letters warning the president about commencing offensive strikes against Syria without congressional approval.

2013 signers: 119 Rs, 21 Ds
2018 signers: 15 Rs, 73 Ds
Very few of us signed both. pic.twitter.com/40VEVtGwnq

— Justin Amash (@justinamash) April 14, 2018

U.S. is allowed to engage in regime change around the world–but no one else is–because it's an exceptional nation whose morals surpass others, says Pompeo. Whenever I see this, I wonder whether the speaker actually believes this, or whether it's purely instrumental. pic.twitter.com/D1LnEfnFsR

— Nina ☦️ Byzantina (@NinaByzantina) April 13, 2018
Big Brother is Watching You Watch
Trump Transition
Watchdog: Fired FBI official McCabe leaked to media to help himself The Hill
Michael Cohen's Attorneys Claim Thousands of Privileged Documents Scooped Up in Raid New York Law Journal Google the headline.
Economists understand little about the causes of growth Economist
Michael Bloomberg Takes on the Coal Industry New Yorker (furzy)
Tesla ships flawed parts from suppliers to a local machine shop for fixes, and they're piled up outside CNBC (Kevin W)
Goldman Sachs: Curing Patients' Illnesses Is Bad for Business GritPost (UserFriendly)
Apple threatens leakers with criminal action in leaked memo – report Guardian
Wells Fargo Says It Faces a $1 Billion Fine Over Its Loan Scandals Time. Gee, Paribas paid a $9.8 billion fine for violating sanctions against Sudan, Iran, and Cuba. You can see where our priorities lie..
Class Warfare
Charleston bans sitting, lying down along King and Market streets amid panhandling complaints Post and Courier (Christopher M)

What the Rich Won't Tell You New York Times. Important. The 1% feel they are not rich because they aren't the 0.1%. FluffytheObeseCat: "The author repeatedly hammers home the point that, it doesn't matter if you feel politely bad about wealth inequality. Those fine sensibilities and polite silences are beside the point if they effect no improvements."

How did we let modern slavery become part of our everyday lives? Guardian (Paul R)

How much is an hour worth? The war over the minimum wage Guardian

First-Ever Evictions Database Shows: 'We're In the Middle Of A Housing Crisis' NPR (UserFriendly)
Antidote du jour. Crittermom: "Apparently, fawns grow into their ears!"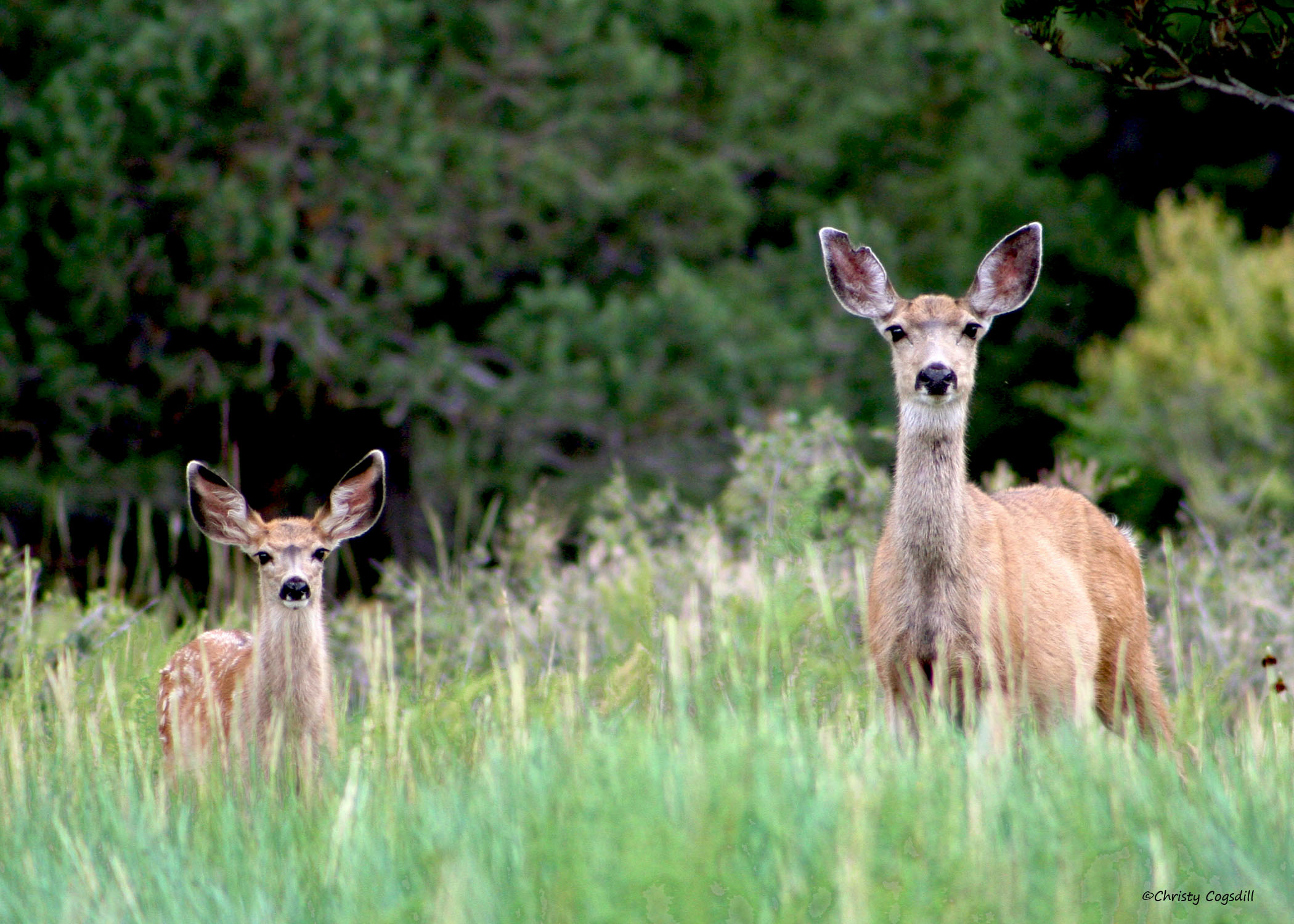 And a bonus video:
See yesterday's Links and Antidote du Jour here.