Our mini-fundraiser for Water Cooler is on! As of this hour, 47 donors — our goal is 275 –have already invested to support Water Cooler, which provides both economic and political coverage, to help us all keep our footing in today's torrent of propaganda and sheer bullsh*t. Independent funding is key to having an independent editorial point of view. Please join us and participate via Lambert's Water Cooler Tip Jar, which shows how to give via check, credit card, debit card, PayPal, or even the US mail. To give more, click on the arrow heads to the right of the amount. Thanks to all!
Yves here. I've never had so many animal stories in a single day…wonder what this portends (along with the epic Daily Mail story toward the end of Links…)
A Pet Raccoon Got High as Hell and Firefighters Had No Idea What to Do Vice
Baboons cleverly plot escape from Texas research facility BoingBoing (David L). What a terrible enclosure. Nothing green in it at all. Can't they have some shrubs or potted trees?
Court Refuses to Toss Lawsuit Between Monkey and Photographer PetaPixel (David L)
Hundreds of Huge Sharks Are Gathering in Mysterious Swarms, And Nobody Knows Why Science Alert (David L)
'Ghost net' found off Cayman Cayman Compass :-(
EXCLUSIVE – The Queen is left heartbroken by the death of her last corgi: Devoted companion Willow, who appeared in James Bond Olympics sketch, dies at the age of 14 Daily Mail
Russia going kitty crazy amid falling ruble RT (Kevin W)
Diamonds in Sudan meteorite 'are remnants of lost planet' Guardian (Kevin W)
Computer Model Offers New Insights Into Yellowstone's Dreaded Supervolcano Gizmodo (David L)
San Francisco's Big Seismic Gamble New York Times (David L)
Airlines back creation of global drone registry: IATA Reuters
New York's attorney general is investigating bitcoin exchanges The Verge
Artificial intelligence is writing fairy tales now, and humanity is doomed Entertainment (David L)
More than 95% of world's population breathing unhealthy air, says new report CNN
North Korea
US in direct talks with N Korea – Trump BBC

Why the Trump-Kim talks will fail Asia Times
India
India calms cash crunch worries, will ensure adequate currency supply Reuters. Lambert: "If you gotta say it…"

Cash crunch: ATMs are getting only 30% of cash they ask for Economic Times (J-LS)

Current cash crunch shines a light on Modi government's fundamental incompetence Scroll (J-LS)
German recession signal soars to 'danger level' as global woes mount Telegraph (David L) versus Lies, damn lies, and charticles FT Alphaville
Government defends 'truly shocking' decision to destroy Windrush landing cards Evening Standard. Kevin W:
Between 1948 to 1971, thousands of emigrants from Caribbean countries arrived in the UK and are called the Windrush generation named after a passenger ship back then. The children of this generation are now finding that their right to stay in the UK is in doubt, though they arrived with their parent. Some have been imprisoned as illegal aliens, others denied access to the NHS, etc. The landing card would have established their identity but they were destroyed back in 2010 by the Home Office. The person running that back then? Theresa May – so this is a growing mess of her own making.
Brexit
State warns explicitly of need for Brexit talks progress on Border Irish Times. An exceptionally dull title for an important story.
New Cold War
Living in Goebbels Land Craig Murray

U.S.-U.K. Warning on Cyberattacks Includes Private Homes New York Times (David L)
Syraqistan
Imperial Collapse Watch
America First—R.I.P. David Stockman (RR)

IRS Gives Taxpayers an Extra Day to File After Computer Crash Bloomberg
Big Brother is Watching You Watch
Facebook admits tracking users and non-users off-site Guardian
Trade Traitors
In new sign of trade battle, China slaps U.S. sorghum producers with 179 percent deposit Washington Post (Kevin W)
Trump Transition
Arming the world: Inside Trump's 'Buy American' drive to expand weapons exports Reuters (Bill B)

Haley fires back at White House: 'I don't get confused' The Hill. She's not long for her job. You don't make your principal look bad.

Senate Won't Consider Measure to Protect Mueller, McConnell Says Bloomberg
Former FCC Broadband Panel Chair Arrested for Fraud DSL Reports
Senator Sanders introducing bill targeting opioid manufacturers Reuters (furzy)
Unaffiliated Primary Voters Sanders Institute (UserFriendly)
Power to the party: Why political reforms can be bad for democracy Yahoo. Webstir: "I just don't even know where to begin …"
Gunz
Grandmother, 49, will NOT be charged for shooting machete-wielding home-invader with a CROSSBOW after outrage at the arrest of pensioner who killed burglar Daily Mail
Black Injustice Tipping Point
Diante Yarber: Police kill black father with barrage of bullets in Walmart parking lot Guardian

From "Probable Cause" to "Reasonable Suspicion": The Subversion of the Fourth Amendment Truthout. Important.

Starbucks Is Closing Thousands of Stores for Racial Bias Training. Here's How Much Money It Could Lose Time. This is at least an attempt at a response adequate to the scale of the problem. But does anyone believe a half day of training will make a difference? One of the things Malcolm Gladwell found in Blink when he looked at abusive police conduct (IIRC in Los Angeles), it was a power law distribution. A very few cops were responsible for virtually all the incidents. That meant the answer was not training but getting those cops off the street and probably out of the police force entirely. But Starbucks can't afford more incidents like that, nor is there a credible way to test for bigotry ex ante.
The Big Tax Lie: Corporations Should Stop Complaining About Taxes They Rarely Paid American Prospect
KY Retirement Systems ignored adviser's warning to avoid risky hedge funds, suit says Lexington Herald Leader (Chris Tobe)
California's largest pension fund sends next year's invoice to state government: $6.3 billion Los Angeles Times (jpr)
The Federal Reserve is Not a Private Bank – A Response to Counterpunch Real Progressive. I regularly have to rebut the nonsense that the Fed is private. Glad someone took this on. The bit about the stock is even worse than what the author depicts. The member holdings in the Fed are non-voting preferred stock. They confer no managerial or control rights whatsoever.
Supreme Court Divided on Sales Taxes for Online Purchases New York Times (Kevin W)
Class Warfare
The Restaurant Industry Ran A Private Poll On the Minimum Wage. It Did Not Go Well For Them. Intercept

Amazon has shelved a plan to sell drugs to hospitals, and insiders say there are two reasons why CNBC. I am sure this scheme was central to that Amazon-Buffet-Dimon announcement of a month of so ago that they were gonna fix healthcare. Guess what, healthcare is really big and messy! And private equity already had a go at hospitals and got a big black eye.

Nearly One-Third Of U.S. Lottery Winners Declare Bankruptcy SafeHaven
Antidote du jour (Robert H):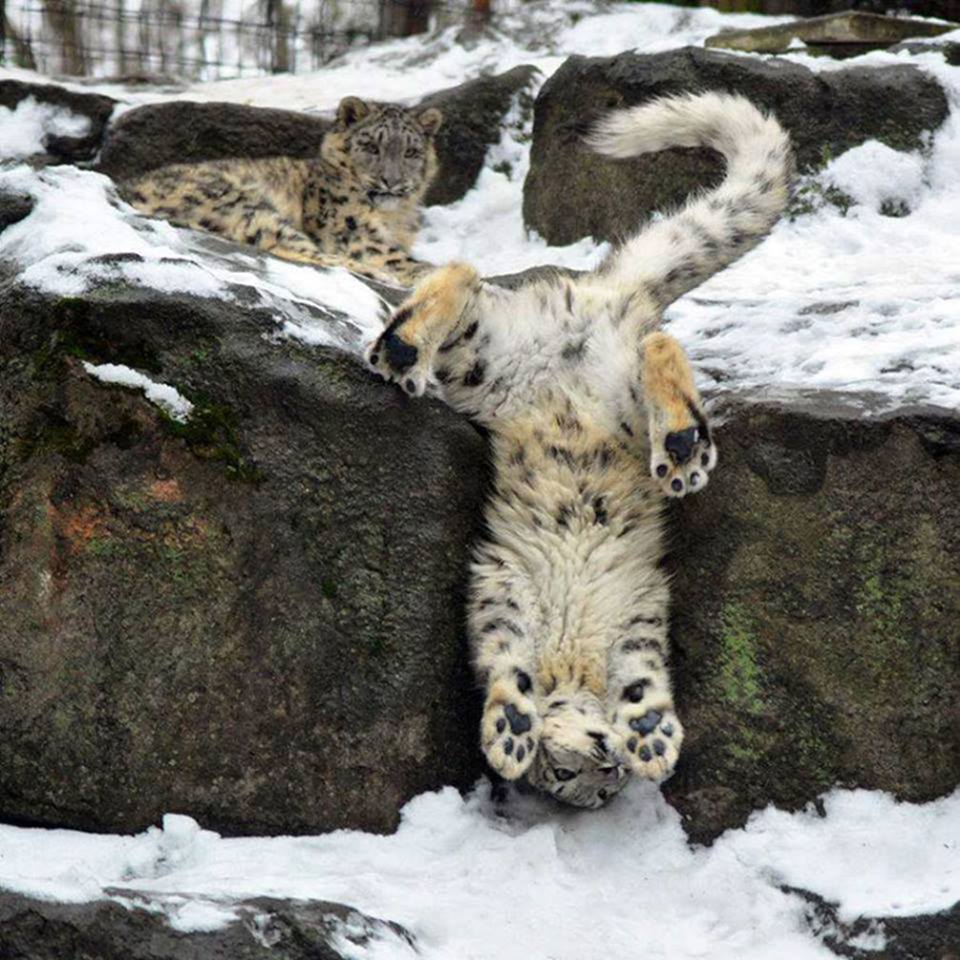 See yesterday's Links and Antidote du Jour here.