Darkest Hour: another film about 1940 openDemocracy. I missed the US theatrical release. This article makes me wonder about seeing it, since it seems to be wrong in almost all of the historical details. And that seems just bizarre given how Churchill's flair for drama and the quick barb, along with high stakes decisions taken when he was PM, should mean there would be no need to look all that hard to find plenty of grist for a screenplay. Contrast this with one of my favorite movies, Patton, which is true to the record (save for depicting Patton as being reckless with the lives of his men. American soldiers wanted to serve in the Third Army because their odds of survival were higher there. That distortion may have been included so that the movie would not appear to be military boosterism when opposition to the Vietnam War was rising with every passing day).
How Philip K. Dick redefined what it means to be (in)human The Conversation. Alternet just picked this up. I have trouble with an article that misrepresents Dick's work. Do Androids Dream of Electric Sheep was first published in the short story anthology edited by Harlan Ellison, Dangerous Visions.
Meet the man who's survived a snake, bear and shark attack BBC
Cow could soon be largest land mammal left due to human activity – study Guardian :-(
Copyright Protection for Monkey Selfie Rejected by U.S. Appeals Court Wall Street Journal
Watch out! Goose attacks Michigan high school golfer ClickonDetriot (J-LS). Another unusual run of animal stories. No one has figured out yet what this portends…
Move Over, Double Helix: A New Form of DNA Has Just Been Discovered Inverse (David L)
Was There a Civilization On Earth Before Humans? Atlantic. From earlier this month…
Scientists finally confirm that Uranus is surrounded by fart clouds PopSci. Robert M: "Given the planet's name, this really isn't surprising."
One of the most worrisome predictions about climate change may be coming true Washington Post (David L)
Carbon Ideologies: "Could You Do Any Better Than We Did?" Boston Review (witters)
Now you can visit world heritage sites in virtual reality NBC (furzy)
North Korea
If summits fail, US naval blockade of North Korea looks doomed Asia Times
America's petty policy on used clothes for Africa The Conversation
Australian banks behaving badly Asia Times (J-LS)
Crossing Divides: Europe 'more split' than decade ago BBC
Italy Rapidly Running Out of Options to Form a New Government Wall Street Journal
Millions of voters feel politically homeless and would back new centre-ground party, finds poll Independent. JTM: "Haven't they learned that the Center cannot hold?"
Brexit
More Brexit defeats for No 10 in Lords amid reports of cabinet split Guardian
'This lady died in front of me': Toronto shocked into silence after van fatalities Guardian
Latin America in the Time of Trump James Petras (UserFriendly)
Syraqistan
In Yemen today, the Saudis bombed a wedding, killing at least 20 people, including the bride. They killed "mostly women and children." The US & UK – who some believe do humanitarian interventions – both play vital roles in the Saudi destruction of Yemen https://t.co/496jXAigq7

— Glenn Greenwald (@ggreenwald) April 23, 2018
Big Brother is Watching You Watch
Trump Transition
Trump aide urges Congress to pare back bipartisan spending deal Reuters. EM: "We have to pass this bill to see just what pork is in it: 'Congress needs to consider rolling back the spending deal that U.S. Republicans brokered with Democrats last month, because lawmakers voted to enact the $1.3 trillion legislation without reading it, an aide to President Donald Trump said on Sunday.'"

Just When You Thought "Russiagate" Couldn't Get Any Sillier Counterpunch (Li)

Everything you need to know about Trump's first state dinner Politico
Colorado Supreme Court boots Rep. Lamborn off primary ballot Politico (Kevin W)
Black Injustice Tipping Point
Chikesia Clemons was body slammed and partially stripped by police officers, while waiting to make a complaint at a Waffle House in Alabama. Many are now calling to #BoycottWaffleHouse pic.twitter.com/jfXKhKQQdJ

— Truthout (@truthout) April 23, 2018
Pennsylvania golf club apologizes for calling police on group of black women The Hill
Fake News
For some cheery not fake news: Issue 68—The point of utopia Small Victories
Amazon, Oracle Battle for Pentagon Cloud Contract Worth Billions Military.com
KPMG facing shareholder protest over GE and Wells Fargo audits Financial Times (J-LS)
Controversial Contractor Was Behind Island-Wide Blackout, as Puerto Rico Debates Full Privatization Intercept
Junk-rated Netflix Borrows $1.9 Bn, Most Ever, in "Drive-By" Bond Issue, to Burn $3-$4 Bn in 2018, Debt Soars to $8.4 billion Wolf Richter (EM)
Class Warfare
Walmart's CEO earns 1,188 times as much as the company's median worker CNN Money

Codetermination Enters The American Political Debate Social Europe (J-LS). The fact that this (on the one hand) has sponsors in the Senate but on the other hand has gotten zero media attention is telling.

1/n This quote from an article on Bernie's upcoming job guarantee proposal is the sort of widespread naivete the proposal is up against. Note that this is an economist from the Obama administration, not, say, CATO or AEI. pic.twitter.com/jwM8fp13RJ

— Scott Fullwiler (@stf18) April 23, 2018
Antidote du jour (Tracie H):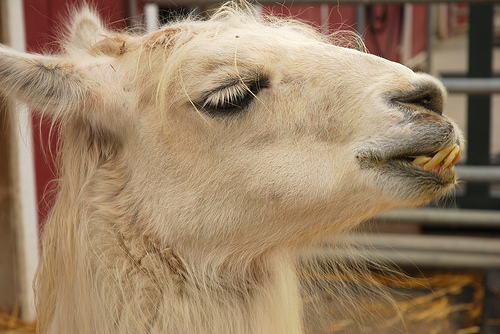 And a "surprisidote" from Richard Smith. Click on the tweet time and date stamp and scroll down for the story:
Camels Crossing the Sea ? pic.twitter.com/LMuKRnd7FG

— Nature is Scary (@TheScaryNature) April 21, 2018
See yesterday's Links and Antidote du Jour here.