'Just don't do that': Man kicks moose – and gets similar treatment Anchorage Daily News (mgl)
So 2 Goats Were Stuck On A Beam Under A Bridge ... NPR (David L). OMG, look at the second photo!
An Obsolete Law Prohibits SpaceX From Broadcasting Videos From Space Gizmodo (Kevin W)
BP thinks an oil spill in Australia would be 'welcome boost' for locals RT (Michel G)
Harvard Study: Clearing Your Mind Affects Your Genes And Can Lower Your Blood Pressure WBUR (David L). Problem is the study is methodologically lousy.
Brexit
Brexit and the Irish border The Times. From the e-mailed summary: "Hard border would cause an 'eruption of civil disobedience.'"

Brexit: an isolated offshore island? Richard North (AFXH)

EU bypasses Britain with new shipping routes Deutsche Wirtschafts Nachrichten, via Google Translate, German original here (AFXH)
Stand-off as Lula arrest deadline passes BBC
New Cold War
US takes aim at Putin's elite allies in Russia with new sanctions Sydney Morning Herald (Kevin W)

Is Putin a C.I.A. Agent? New York Times. UserFriendly: "ROFL."

Sergei Skripal poisoning: Former Russian spy recovering rapidly, hospital says Abc.net.au. Kevin W: "Key quote-'What we also know however, is that with time the body clears the nerve agent away.' Aaaaand now we know why they are being held so long and won't allow the Russians to take blood samples and the like."

George Galloway blasts Boris Johnson in classic opening rant YouTube (YY). "Why can't Theresa May find a donkey who'll do a better job on Britain's foreign relations than the rear end of a pantomime horse called Boris Johnson?"

The Empire Strikes Backwards John Helmer (Chuck L). "The evidence now accumulating is that the hospital is detaining and isolating the Skripals against their will, preventing contact with their family." That would be against a whole lotta laws.

Russian spy's cat had to be put down and guinea pigs died of thirst after cops sealed them in house Mirror (YY). And why weren't their bodies kept for analysis of toxins? And that poor cat was handsome. Kevin W on the Independent's version:

The whole thing makes no sense. You would reckon that the Army would have been over the house wearing "noddy" suits and looking with a fine tooth comb for traces of chemicals. Having animals there would be "bonus time" as you could test their blood for any traces of chemical contaminants. The fact that the guinea pigs died and the cat in a bad state suggest that the house was sealed (the cat may have been lucky if it could get to the toilet water, unless the lid was closed). And this was before they took the front door away. Feel sorry for them as it was so unnecessary.

When we can't agree to fight against neo-Nazis, we've reached a new low TheH ill (UserFriendly)
Syraquistan
US Isn't Leaving Syria—but Media Lost It When Possibility Was Raised FAIR (UserFriendly)

Gazans return to border in defiance of Israeli guns Middle East Eye. Chuck L:

Among the dead was 15-year-old Hussein Mohammed Madi from Gaza City. Madi was killed east of Gaza City by an expanding dumdum bullet, the ministry said.

This kind of ammunition is illegal in warfare. But I guess it's OK if you're shooting Palestinians in Gaza. Or are they fish in a barrel?
Big Brother is Watching You Watch
Tariff Tantrum
Trump Transition
Privatizing Health Care for Veterans Doesn't Add Up American Prospect
When History Overtakes a Campaign Promise Inside Elections (UserFriendly)
GOP Rep. Farenthold resigns amid sexual harassment scandal The Hill
Facebook Fracas
Tesla Has a Problem, and It's Not the Model 3 loomberg (Kevin W)
Small U.S. Colleges Join Forces in Effort to Lower Retirement-Plan Costs Gretchen Morgenson, Wall Street Journal
Class Warfare
Jeff E: "Exactly 25 hours after granting Nestlé water pumping rights, despite around 97% opposition in public comments, the governor declared they were done providing Flint residents with bottled water."

Murderous fucking ghouls. pic.twitter.com/U181DTQWM4

— Gallifreyan Jedi (@JediofGallifrey) April 7, 2018

The fight goes on to ensure healthcare is not a privilege reserved for the rich Guardian (Kevin W)

Equal Pay Day is a reminder that you can't mansplain away the gender pay gap Economic Policy Institute

Oklahoma authorities raid ale house for offering free beer to protesting teachers Raw Story. UserFriendly: "This country sucks."

'David and Goliath situation': How New York City poop became a rural Alabama town's problem

RT. Userfriendly urges you not to miss the penultimate paragraph and the Twitter image.

What Happened To The Cultural Elites: The Capitalist Celebration Ed Walker (Chuck L)
Antidote du jour (Kittie Wilson via Lawrence R):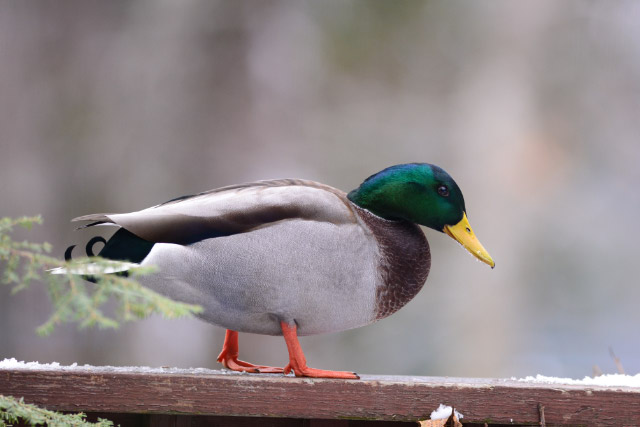 See yesterday's Links and Antidote du Jour here.