Global crop insecurity: what is the future of our food supply? FT
U.S. Stocks Have Least Power Over Europe Since Financial Crisis Bloomberg
Car trouble brings Elon Musk back to earth FT
AARP accused of hard-sell marketing practices like those it warns seniors about McClatchy
New alcohol-advertising research stopped with NIH branch director's arrival STAT (TH).
Meet Bill Eimicke, mysterious merchant of data and clout never charged in Cor case Syracuse.com (Bob). Must-read, in case your own state is infested with corrupt fixers ("We won't utter the word 'bagrnan,' but feel free to think it") consultants like Eimicke. "[Eimicke's report] was good enough for state officials. Seven months later, in December 2011, Lt. Gov. Robert Duffy announced an unusual, no-bid deal for [Syracuse-based Cor Development] to develop Kennedy Square. Cor was given control over — and 75 percent ownership of — eight acres at the site." Bob writes: "Kennedy Square = New stadium for Syracuse University. They were trying to set up multiple sources of revenue. They got greedy. $225 Million for building on property owned by SUNY upstate wasn't enough. They had to reach for another $500 million." Ka-ching.
Syraqistan
Trump Defies His Generals on ISIS and Syria New Yorker. Quelle horreur! "'The hard part, I think, is in front of us, and that is stabilizing these areas, consolidating our gains, getting people back into their homes,' General Joseph L. Votel, who heads Central Command operations, told the conference. 'There is a military role in this, certainly in the stabilization phase.'" Candidly.

Time to Get Out of Syria Gordon Adams, Defense One. "The national security 'blob' who warn departure would be a disaster are wrong."

Trump is right about Syria: It's time to leave Jeffrey Sachs, Boston Globe

The ISIS Files: When Terrorists Run City Hall The New York Times (PM). "ISIS built a state of administrative efficiency that collected taxes and picked up the garbage. It ran a marriage office that oversaw medical examinations to ensure that couples could have children. It issued birth certificates — printed on Islamic State stationery — to babies born under the caliphate's black flag. It even ran its own D.M.V." So, they really did want to govern.

For Trump and his generals, 'victory' has different meanings WaPo

Why the U.S. Fails to Understand Its Adversaries The American Conservative
Carles Puigdemont released on bail by German court Politico
Brexit
Brexit Bulletin: The To-Do List Bloomberg
China?
Trump Doubles Down on Potential Trade War With China NYT

Statesman, strongman, philosopher: The many faces of China's Xi Asian Correspondent
North Korea
China hopes Kim Jong-un's meeting with Donald Trump will 'take fuse' out of North Korea crisis South China Morning Post
Park Geun-hye — from conservative icon to dethroned president Yonhap News
Puerto Rico
Plan to dismantle Puerto Rico's statistics agency gets green light Nature

In Puerto Rico's 'last mile,' power is still elusive as next hurricane season looms WaPo
New Cold War
* * *
Trump Transition
Mulvaney thwarts Warren inquiry, citing CFPB structure American Banker

Amid Trump attacks, Amazon competes for lucrative DOD contract The Hill

Pentagon names former J.P. Morgan official as its new CIO Federal News Radio. And pro-cloud.
Democrats in Disarray
No, the Democratic Party isn't 'divided' or in 'disarray' WaPo. These CAP types are something else…

Justice in a coffee cup: Bernie Sanders, Lumumba reflect on MLK's dream Clarion-Ledger

Bernie Sanders Courts Black Voters Anew. But an Obama Reference Stings. NYT. The outrage machine really revved up over this one.
Facebook Fracas
Facebook retracted Zuckerberg's messages from recipients' inboxes Tech Crunch

Facebook sent a doctor on a secret mission to ask hospitals to share patient data CNBC
Health Care
Donald Trump and Republicans are botching health care. We need Medicare for anyone. Topher Spiro, USA Today. CAP continues its campaign against #MedicareForAll.
Big Brother Is Watching You Watch
Subverting Backdoored Encryption Schneir on Security

MIT's AlterEgo headset can read words you say in your head CNET (DL). "When you think a sentence in your head, your brain sends signals to your mouth and jaw. MIT's headset reads those signals with 92 percent accuracy." Not remotely, fortunately. Yet.

Foxconn to Manufacture Blockchain Phone From Sirin Labs Bloomberg (JB). "Sirin said the Finney [phone] will handle all coin-related services in a part of the phone that's activated with a physical switch. Instead of keying in a complex address and private key, Sirin said users may eventually verify their identities with an iris scan, a fingerprint and a simple password." JB: "Just imagine the prosecution futures if you have an iris scan or fingerprint associated with the bitcoin transaction."

Five things to consider before ordering an online DNA test The Conversation (DL). Yves: "How about 'just don't'?"
Class Warfare
The demise of the nation state Guardian (AV).
Everyone Got The Pulse Massacre Story Completely Wrong HuffPo
Power and the Vote: Elections and Electricity in the Developing World Center for Political Studies
Robert Langlands, Mathematical Visionary, Wins the Abel Prize Quanta
Antidote du jour (via):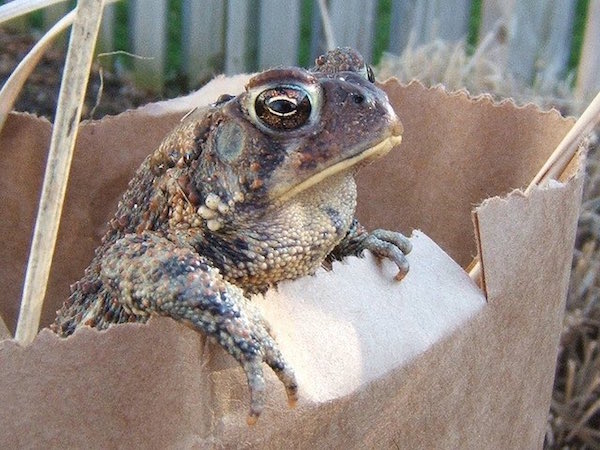 See yesterday's Links and Antidote du Jour here.