By Lambert Strether of Corrente.
Patient readers, I got a late start, so I'm going to add some updates. –lambert UPDATE 3:02PM. This turned into a bit of a pantry clear-out on politics!
Trade
"General Motors and Seoul have agreed on a multi-billion-dollar bailout for the firm's troubled South Korean unit, a government minister said on May 10" [Industry Week].
"GM is one of the biggest players in the global industry but its South Korean subsidiary is loss-making and has seen production fall by almost half in the last decade….. Workers and management reached a deal last month on job and welfare payment cuts and a wage freeze across the firm, paving the way for the announcement. The U.S. parent will inject $6.4 billion into GM Korea and the state-owned Korea Development Bank (KDB) will plough in another $750 million, finance minister Kim Dong-yeon told journalists. GM will invest $2 billion in facilities over 10 years and spend $1.6 billion on corporate restructuring and operational costs. An existing $2.8 billion loan to GM Korea will be converted into preference shares, saving the unit 150 billion won (US$110 million) in interest every year." Hmm.
Politics
2020
UPDATE Bernie's being too nice:

We need a new CIA director who is committed to the rule of law and will heed the advice of U.S. military leaders who vigorously oppose torture and uphold the values that have made us a great and respected nation. Ms. Haspel is the wrong choice to lead the CIA.

— Bernie Sanders (@SenSanders) May 10, 2018

Obama should have prosecuted Haspel for torture, exactly has he should have prosecuted bankster executives for accounting control fraud. But Obama and the Democrats didn't want to govern, and now both the torturers and the banksters have come back stronger than ever. Sanders should say this.
2018
"The Very Stable House Generic Ballot" [Larry Sabato's Crystal Ball]. "Over the past 12 months (May 2017 to April 2018), there were a total of 279 generic ballot polls included in FiveThirtyEight's database. I used the raw, unadjusted poll results (in other words, I used the actual poll results as opposed to the adjusted numbers FiveThirtyEight uses in its average). The number of polls ranged from 18 to 32 per month. On average, Democrats led by 7.1 points over the past year, and Democrats have led in almost every individual poll. The monthly average ranged from 6.2 points in February 2018 to 10.1 points in December 2017. The December result was clearly an outlier, however, and may have led to a misinterpretation of more recent results as indicating a significant decline in the Democratic lead. Except for the December results, the monthly averages have fallen within a fairly narrow range of 6.2 to 7.8 points."

UPDATE "CNN poll: Democrats' 2018 advantage is nearly gone" [CNN]. "The Democrats' advantage in the generic ballot dipped from 16 points in February to six points in March to just three points now. The party's advantage has waned among enthusiastic voters as Republican enthusiasm has grown (in March, 36% of Republican and Republican-leaning registered voters said they were very enthusiastic about voting; that's up to 44% in the new poll), but the Democrats still have a double-digit lead among those most excited to vote this fall (53% of those who are very enthusiastic about voting say they'd back the Democrat in their district vs. 41% who say they favor the GOP candidate). Those enthusiastic voters also say by a 10-point margin that the nation would be better off with Democrats in control of Congress than Republicans." One poll….

"Glimmers of Hope for the GOP" [Charles Cook, Cook Political Report]. "In the generic-ballot test, the GOP is now typically behind by mid-to-high single digits. As with Trump's approval rating, Republicans are still in an alarming position on that front, but better than they were. The improvement late last year seemed very clearly to be related to the tax cut, something almost universally supported by Republican and GOP-leaning independents, if few others. The recent uptick seems more likely to have been triggered by good economic numbers and promising developments on the Korean peninsula. For all of Trump's ill-advised statements and actions, the wheels have not completely come off of the bus. What's not clear is whether that dynamic—if it lasts—is enough for Republicans to retain their House and Senate majorities." And: "One thing to remember about midterm elections is that roughly a third fewer people vote in them than in presidential elections. The people who disproportionately participate in midterms are people who, as my mother used to say, 'have their noses out of joint'—in this case angry, fearful, or merely unhappy. Republicans should be quite sure that those who dislike or disapprove of Trump will turn out in big numbers. Whether the Trump base will turn out when his name is not on the ballot is still uncertain. There were quite a few 2008 and 2012 Obama voters who did not deign to vote in 2010 and 2014; will Trump voters behave the same way?"

"Democrats' Economic Quandary in 2018 Messaging" [RealClearPolitics]. "Democratic campaign operatives have acknowledged that running against Donald Trump and the White House controversy du jour — at the expense of more substantive policy issues — could weaken their advantages heading into November's midterms. And complicating their case further are signs of economic improvement, including recent labor statistics showing national unemployment at a near-20-year low of 3.9 percent. Democrats point to polling and other data to argue that — despite voters feeling better about the economy — there is still anxiety about the future and that Democratic policies would provide more financial security in the long run." Wait, wait, wait. Everybody knows that it wasn't "economic anxiety" that cost the Democrats the 2016 election; it was racism and sexism. And we know this, because when the Democrats weren't yammering about Russia! Russia! Russia! they were yammering about that. So I'm all confused now. More: "But efforts to explain the party's plan to 'revisit' the tax law if elected to the House majority underscore the difficult question Democrats are trying to answer: ." Well, if you were a functional political party with any core principles at all — to be fair, I mean core principles besides "Where's the money?" — you would have spent the last two years laying the groundwork by pointing out the simple truth that the economy is not that good, and what you were going to do about it (and that doesn't include getting some camera footage by pushing for a [family blogging] pilot project on the Jobs Guarantee, like Booker did). Of course, the Democrats didn't do that, and now nobody is going to believe them when they try to pivot. For good reason.

"The Democrats' new star is an Obama with bite" [Globe and Mail]. "As Gina Haspel, the first female nominee for director of the Central Intelligence Agency, found out Wednesday, it doesn't bode well to face Senator Kamala Harris at a congressional hearing…. Besides her prosecutorial style, there are other reasons for her popularity. She's a powerful advocate for strict gun laws, for people of colour, for immigrant groups. She hasn't been around Washington so long that her brain is addled. And she has what Democrats need most against Donald Trump – tenacity. She doesn't back down." Somebody should ask Harris if Obama made a mistake by not prosecuting Haspel. Let's see how her tenacity holds up.

CA-48: "DCCC Takes Sides to Avoid Shutout in Crowded California Primary" [Roll Call]. "[Businessman Harley Rouda] was added to the DCCC's "Red to Blue" program on Friday, giving him additional access to committee resources. The move is also evidence that Democrats are stepping up the effort to coalesce around one candidate…. Rouda, a political newcomer, was successful in real estate, founding the company Real Living." Ah self-funder, much beloved of the DCCC. More: "The statement announcing Rouda's addition to Red to Blue also included a comment from the Indivisible Orange County 48 Leadership Team — a sign the DCCC is not looking to square off with grass-roots activists over its involvement in the primary." Rather a sign that Indivisible is and was a liberal Democrat stalking horse. Here is the health care verbiage on Rouda's website: "[N]o policy is perfect and we must continue to adjust, reform, improve, and expand the ACA. I am very disheartened by recent events on Capitol Hill, to see Rep. Dana Rohrabacher and other Republicans in Congress play politics with Americans' health care. [new paragraph]. I support Medicare for All." This, also from Rouda's site (May 4, 2018), is a little equivocal: "We need to ensure Congress is full of individuals ready to protect health care access and work towards Medicare for All." The problem here is that "access" (work through the market) and "Medicare for All" are diametrically opposed. The first is not a path to the second, except in the sense that market-based solutions are proven failures. This from his Facebook page (2017): "Every other developed nation on our planet provides universal health care access to its citizens, at a lower cost and with better health outcomes than in the U.S. I know we can do better. If we lower the age of Medicare—which has only a 2 percent overhead—we can reduce costs and ensure every American is covered, regardless of their age, whether they left a job recently, or where they live. Sign my petition for Medicare for All! Tell Congress: Pass Medicare for All! It's time to treat health care as a human right, not a luxury for the healthy and the wealthy. We need Medicare for All. SIGNHERENOW.ORG." Howie Klein does vouch for him. Local readers?

* * *

UPDATE From the left (1):

I want to thank everyone for your support during this campaign. We ran a heck of a race winning 10 out of 11 counties, but still fell short of the win. We proved that progressive people centered ideas can win in rural areas.Thank you so much for being "Team Marshall". Jenny pic.twitter.com/WIQYq5xOIi

— Jenny Marshall 4 House (@Marshall4House) May 9, 2018

Backed by Brand New Congress; "single payer" supporter. In all these cases, let's not forget that the left needs to develop a bench, too. Running for office really is a skill all on its own; passion and commitment and issues really are not enough (and in some ways that's good, because politics only begins with elections).

UPDATE From the left (2):

Was asked to clarify. I'm now an Independent – resigned leadership in Dem Ross Co. Exec Committee. I 'll vote for candidates as I choose. Won't be bound by oath to support Dem nominee. I'm not Green Party member. I am voting @ConstanceForOH, the only Progressive running. #OHGov https://t.co/MajV2yEH7Z

— Portia A. Boulger (@PortiaABoulger) May 9, 2018

25.3K followers on the Twitter, from Chilicothe, OH, rejecting Cordray on principle.

UPDATE From the left (3):

People worked their hearts out for six months to raise funds in PA-7. We had over 4400 contributors, all on public record, all within campaign limits, with a median donation of $50. That effort is now being completely eclipsed by unaccountable dark money. https://t.co/XTlZnVO4xZ

— Pinboard (@Pinboard) May 7, 2018

I am more and more convinced that any candidate who accepts money from any source other than small individual donations should have no standing to speak on public policy (including unions).
2016 Post Mortem
UPDATE "Democrats release thousands of Russia-linked Facebook advertisements from 2016" [Los Angeles Times]. Yawn. If the Democrats really want to pivot to an economic message, they have a strange way of going about it.
Realignment and Legitimacy
"What Eric Schneiderman Means for New York State's Culture of Corruption" [Governing]. "In the decade since Eliot Spitzer resigned as governor amid reports he had solicited and slept with a prostitute, more than two dozen New York state legislators have stepped down or been convicted in a variety of corruption cases, including former Senate Majority Leader Dean Skelos and former Assembly Speaker Sheldon Silver. In March, Joseph Percoco, a former top aide to Gov. Andrew Cuomo, was convicted on corruption charges. For years, analysts have pondered why New York politics are so prone to corruption. Some academic work has suggested that states with capitals that are distant from major media and population centers are more likely to have problems, due to lack of oversight and public interest…. Given the Empire State's size — and the amount of money flowing through the political process, particularly in Manhattan — there's a real temptation for politicians to hide or redirect spending in ways that will benefit them personally, says Grant Reeher, director of the Campbell Public Affairs Institute at Syracuse University. Given Democratic dominance of statewide politics and the lopsided partisan nature of most legislative districts one way or the other, there's little by way of real political competition to check or even blow the whistle on many offenses" [sounds like California]. More: "What's more, the state's political culture remains deeply imprinted with the secretive and self-serving habits of the political machines that once ruled." Local readers?

UPDATE Amplifying the above:


NY in last 10 years:
Governor resigns (Spitzer)
Governor ends re-elect (Paterson)
Comptroller imprisoned (Hevesi)
4 Sen leaders convicted (Bruno, Espada, Smith, Skelos)
Assembly speaker convicted (Silver)
30+ lawmakers have legal trouble (https://t.co/E570o6QSKn)

And now the AG

— Brian M. Rosenthal (@brianmrosenthal) May 8, 2018

UPDATE "How The ACORN Scandal Seeded Today's Nightmare Politics" [HuffPo]. An essential, and almost forgotten, retrospective, well worth a read. This one sentence leaped out: "Democrats had assumed a defensive posture following electoral victories in November 2008." Of course they had.

UPDATE "Voter Registration" [The Sanders Institute]. "Ultimately, this convoluted registration system is decreasing turnout in many areas in the United States. We know this because same-day voter registration has a history of increasing voter turnout and therefore voter participation in our democracy. A report by Nonprofit Vote looked at voter turnout by state in 2016 and highlighted the states with same day registration. They found a high correlation between voter turnout and states with same-day registration in 2016."

UPDATE "Manchin becomes first Democrat to say he'll vote for Gina Haspel" [CNN]. Attaboy. We need more Democrats like Manchin, who is a true Hero of The Resistance:


Dems and Reps are different: In reaction to a reasonable Obama, GOP went far right in their primaries. In reaction to an insane Trump, Dems are going with the candidates they believe best able to defeat GOP. #practicalprogressives

— Neera Tanden ? (@neeratanden) May 9, 2018

"Practical" [screams as Haspel's minions kick a pregnant woman in the abdomen]. Practical. Practical.
Stats Watch
Consumer Sentiment, May 2018 (Preliminary): "The consumer sentiment index held steady led by a modest gain in the expectations component, which offset a slight dip in the assessment of current conditions" [Econoday]. "There no hints in today's report of a burst higher for consumer spending nor for inflation, though the results are consistent with moderate strength for both." And: "Preliminary May 2018 Michigan Consumer Sentiment Unchanged" [Econintersect].
Import and Export Prices, April 2018: "Import prices, up 0.3 percent in April, got a boost from a rise in oil but were otherwise flat" [Econintersect]. "Export prices do show pressure, up 0.6 percent in the month despite a 1.2 percent decline in agricultural prices… Like all the inflation data for April, beginning with last week's average hour earnings and including yesterday's consumer price report, today's import & export data won't be raising any alarms at the Federal Reserve of overshooting."
Shipping: "USPS sees revenue gain but net losses remain intact in fiscal second quarter earnings" [Logistics Management]. "At $17.5 billion, USPS revenue headed up $235 million, or 1.4%, compared to the fiscal second quarter of 2017…. Parcel Services volume was up 5.4% to 732,000, and Package Services volume was up 2.6% to 156,000. USPS said in its Form 10-Q statement that Parcel Services volume gains were paced largely by the continuing growth of e-commerce, with the caveat that this subcategory is mainly a 'last-mile' service that 'bypasses much of our infrastructure and therefore is one of our lowest-priced package services, and as a result, produces a lower yield per piece when compared to many of our other services.'…. Assessing what needs to happen going forward, [Jerry Hempstead, president of Hempstead Consulting] said that when the cost allocation process is debated between the USPS and the Postal Regulatory Commission, there might be a need to update the prices of the postal products."
Shipping: "Post office blames U.S. government — not Amazon — for billion-dollar loss" [MarketWatch]. "The U.S. Postal Service placed most of the blame for the $1.3 billion it lost in its second fiscal quarter on "inflexible" government policy, and some of it on inflation and a decline in first-class mail, but it did not blame any of it on delivery deals made with customers, including, notably, Amazon.com Inc…. 'Despite growth in our package business, our financial results reflect systemic trends in the marketplace and the effects of an inflexible, legislatively mandated business model that limits our ability to generate sufficient revenue and imposes costs upon us that we cannot afford,' said Postmaster General Megan Brennan… That seems to differ from comments made by President Donald Trump last month. Trump said the USPS was losing 'billions of dollars' because of a 'Delivery Boy' deal with Amazon, under which, he said, the post office lost an average of $1.50 on each package delivered for the e-commerce giant." IIRC, Trump got that wrong, but what I do know is that if Amazon controlled the last mile, they'd be treating that like the choke-point it is, and extracting every last nickel from it.
Transportation: "The Case for Electric Scooters" [C-Tech]. "Mobility is on the verge of having its own "iPhone Moment," where a new form factor, user interface, and mature technology turns a former niche product into a daily habit for the majority of the population, upending huge industries and creating new ones… For a few hundred dollars, you can now buy a device that will take you 10-20 miles at close to 20 miles an hour and a near-zero cost per mile. As if this isn't enough, PMDs have great advantages in connecting to existing means of transportation, both public and private. Bikes have been around for 200 years, and the attempt to reshape cities through promoting them has deep roots. For most people, it fails miserably. Exercise is laudable but sweating on the way to work is not… ." When I was in Philly, years ago, I actually bought an electric scooter, for exactly these reasons and because I thought it was cool. I ended up not using it because it was slightly too heavy to carry up three flights. I think scooters may be a flashpoint in San Francisco because conscienceless Venture Capitalists tried to get in the way as middlemen with the scooter "sharing" concept, and the scooters ended up being dumped in public space, like the Tech Community dumps so much else in public spaces. Of course, a scooter wouldn't work so well in the winter, so maybe they're not the Next Great Thing everywhere….
Transportation: "Bill Ford Denies Retreat as Automaker Abandons American Sedans" [IndustryWeek]. "The second-largest U.S. automaker announced last month that it's going to cease investment in sedans for the North American market, a bold move that's part of CEO Jim Hackett's plan to cut $25.5 billion in costs by 2022. Eventually, Ford's only surviving volume car will be the Mustang [here]…. Ford doesn't intend to lose car customers by killing off traditional cars, such as the Fusion and Taurus, to focus on more profitable models, such as the F-150 pickup and Lincoln Navigator sport utility vehicle. 'We want to give them what they're telling us they really want,' Hackett said of Ford's sedan customers. 'We're simply reinventing the American car.'"
The Bezzle: "Ask this question before booking an Airbnb — it could save your life" [MarketWatch]. "Many of Airbnb's 4 million short-term rentals worldwide are falling short on fire safety, a study published this week in the journal Injury Prevention found. Less than half of the listings on the lodging platform have fire extinguishers or first-aid kits, and just 56% have carbon monoxide alarms." As I keep saying, AirBnB's real product is regulatory arbitrage — and union-busting — like so many other Silicon Valley firms. Now that we've got the fire safety issue to watch, I wonder how soon we'll be hearing about bedbug infestations.
The Bezzle: "New York artist fined a record $185,000 over illegally renting apartment on Airbnb" [MarketWatch]. "A Manhattan judge has ordered an artist [Eileen Hickey, 72 ] booted from her $1,500-a-month Tribeca loft and is making her pay a record-setting $185,000 fine for illegally renting it out on Airbnb. [Landlord Robert Moskowitz] caught Hickey red-handed when a Spanish sublet tenant hung a banner from the fire escape of the 1,400-square-foot unit to welcome friends." Oopsie. And: 'Hickey has engaged in outrageous behavior ,' Moskowitz fumes in court papers." Indeed.
The Bezzle: "Tesla battery reignites days after deadly crash: 2 Investigates" [KTVU]. "KTVU has obtained a 13-page safety alert written by Mountain View Fire Chief Juan Diaz, in which he highlights the dangers firefighters faced while responding to [the deadly Tesla crash in Mountain View earlier this year], including a high-voltage battery they had no way to stop….. Firefighters say they put the fire out in two minutes but soon discovered the battery fire in the electric vehicle would smolder for hours and reignite multiple times, even days later…. 'In this particular case, six days later, the temperature inside those cells increased to the point of ignition. That's why the car reignited,' said Diaz. 'You have stored energy that is frankly unstable.'" I'm sure there's no problem; we'll just helicopter in a Tesla engineer for every crash. Wait, what am thinking? Helicopters? Rockets!
Five Horsemen: "The Fab Five are mixed in morning trading, after all five rose yesterday" [Hat Tip, Jim Haygood].
NakedCap Mania-Panic Index: "The mania-panic index rose to 66 (complacency) after VIX fell to 13.23 yesterday, and new 52-week highs exceeded new 52-week lows for the fifth day in a row" [Hat Tip, Jim Haygood]. (The NakedCap mania-panic index is an equally-weighted average of seven technical indicators derived from stock indexes, volatility (VIX), Treasuries, junk bonds, equity options, and internal measures of new highs vs new lows and up volume vs down volume … each converted to a scale of 0 to 100 before averaging, using thirty years of history for five of the seven series.)
Health Care
"The guerrilla warriors fighting for government health care" [Yahoo News]. Worth a read, especially for an old-timer like me. For one individual, canvassing for ACA sign-ups radicalized them: They saw how bad the situation really is, an unexpected result! And: "'Maine was a bellwether for the states that were looking to do Medicaid expansion through signature collection,' said RyLee Curtis, the campaign manager for Utah Decides, which is seeking health care coverage for 100,000 low-income Utahans. 'They were definitely a bellwether with whether this could be accomplished. We were supermotivated by the success in Maine.'"
UPDATE "Sick People Want Government Healthcare, but They're Not Voting" [Vice]. Scholarly literature suggests that the electorate is highly stratified by race, age, and income—that is, the people who vote tend to be whiter, older, and wealthier than the American population as a whole, which skews the vote to the right. But there is also a less acknowledged "health bias" in turnout, meaning that people who are uninsured and in poor health less likely to vote. Though rarely discussed, this bias has important implications for policy. In a new report for the Century Foundation, I show that policy on many key issues is more right-wing than it would be with full participation across health and insurance status." If only there were some sort of organization — maybe we could call it a "political party" — that could get people to the polls!
"Kansas' Medicaid Data Is So Bad, Analysts Can't Even Tell If It's Working" [Governing]. "A debate has raged in Kansas for years over KanCare, the privatized Medicaid plan enacted by Sam Brownback in 2013…. On April 28, 2017, legislators directed their independent auditors to find out whether KanCare is working. After a year of work, those auditors recently released their determination: the state's data is so bad, there's no way to know. 'These data issues limited our ability to conclude with certainty on KanCare's effect on service use and limited our ability to interpret cost trends,' the auditors wrote. 'More significantly, data reliability issues entirely prevented us from evaluating KanCare's effect on beneficiaries' health outcomes.""
"Summoning the Future" [Jacobin (UserFriendly)]. Still germane, on building the NHS.
MMT
Please kill me now:

"Democrats believe you must pay as you go," Pelosi says at Peterson fiscal summit

— Joseph Lawler (@josephlawler) May 10, 2018
Pelosi's not dogmatic about a lot (i.e., abortion) but she's certainly dogmatic about this particular falsehood. And speaking for the whole party, too!
Class Warfare
"Taking on Walmart Is No Easy Fight for Cities" [Governing]. Good round-up. This caught my eye: "Walmart and other big retail companies say critics ignore the fact that low-wage workers often start with gaps in the foundational skills of reading, writing and working with numbers. 'Walmart in particular and retail in general has always been a great access point for people into the workforce,' Walmart Foundation President Kathleen McLaughlin told an audience of governors recently. 'Very low barriers to entry, people can come in, get a good start, they can acquire skills on the job, learn what they need to do to move up,' she said." So, Walmart spends squillions destroying public education, and then pays low wages because people can't read or write. It's beautiful in its own way…
News of The Wired
"Social influence platform Klout to shut down on May 25" [VentureBeat]. "In its heyday, Klout was known for its social ranking system known as the "Klout score," but it also attracted criticism for the manner in which it encouraged people to flaunt their 'online' or 'social' reputation as a badge of honor. And many argued that it didn't provide an accurate mechanism for quantifying how influential a person really was. In many people's eyes, the Klout that countless people on the internet seemingly embraced all those years ago was dead already. Today's news just makes it official. RIP, Klout."
This is a story from 2010, but still:
CBS News buys 4 used photocopiers at random.

Like every digital copier since 2002, they have hard drives that store images of every copy, every scan, every fax.

They pull the images from the hard drives….https://t.co/HqyPF6pC1w
. pic.twitter.com/ED9EvL6eEb

— Russ Kick @ AltGov2 (@thememoryhole2) May 10, 2018
Copy that, Big Brother. One more thing to subpoena, I guess….
* * *
Readers, feel free to contact me at lambert [UNDERSCORE] strether [DOT] corrente [AT] yahoo [DOT] com, with (a) links, and even better (b) sources I should curate regularly, (c) how to send me a check if you are allergic to PayPal, and (d) to find out how to send me images of plants. Vegetables are fine! Fungi are deemed to be honorary plants! If you want your handle to appear as a credit, please place it at the start of your mail in parentheses: (thus). Otherwise, I will anonymize by using your initials. See the previous Water Cooler (with plant) here. Today's plant (via):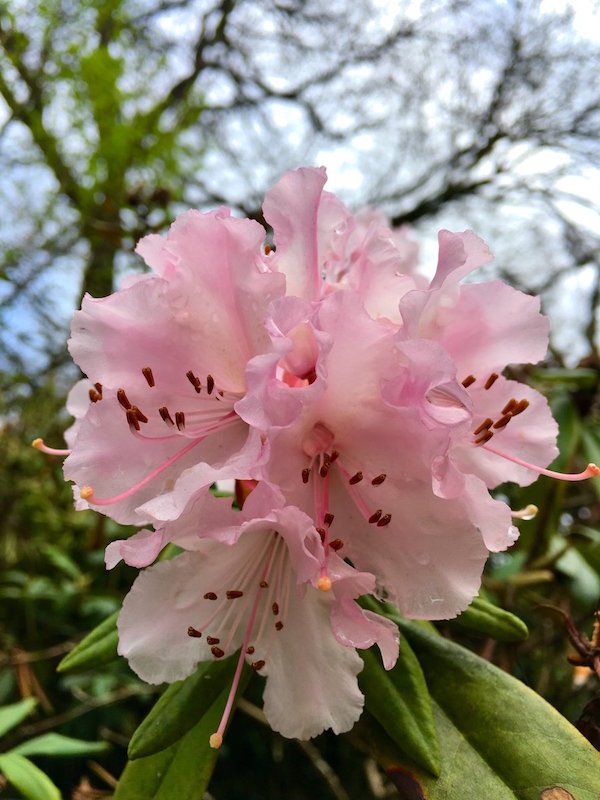 Kew Gardens, nice depth of field.
* * *
Readers: Water Cooler is a standalone entity not covered by the annual NC fundraiser. So do feel free to make a contribution today or any day. Here is why: Regular positive feedback both makes me feel good and lets me know I'm on the right track with coverage. When I get no donations for five or ten days I get worried. More tangibly, a constant trickle of small donations helps me with expenses, and I factor that trickle in when setting fundraising goals. So if you see something you especially appreciate, do feel free to click the hat!

To give more, click on the arrow heads to the right of the amount.
If you hate PayPal — even though you can use a credit card or debit card on PayPal — you can email me at lambert [UNDERSCORE] strether [DOT] corrente [AT] yahoo [DOT] com, and I will give you directions on how to send a check.