By Lambert Strether of Corrente.
Politics
2020
"Bernie Sanders Will Rally in Philadelphia on Friday" [Philadelphia Magazine]. "U.S. Sen. Bernie Sanders will return to the city for a rally at City Hall with lieutenant governor candidate John Fetterman. Fetterman, 49, is currently the mayor of Braddock, a small steel town near Pittsburgh…. Now, he's got Sanders's support as he's up against four other Democrats: incumbent Mike Stack, former Philly deputy mayor Nina Ahmad, Montgomery County's Ray Sosa and Chester County commissioner Kathi Cozzone." At City Hall. Doors open 5:30PM.

"Matthews is skeptical of Democrats' chances so far when he applies his old theory that for American voters, 'the man with the sun on his face always beats the guy behind the desk'" [Politico]. "'Who are the Democrats going to put up who has a face, the sun on his face, who comes across as Mr. America—the guy or woman who just smiles and is American, is so healthy and happy to be an American, and wants to knock this guy off his throne? Who is that person?' asks Matthews." Joe Biden, totally.
2018
"The DCCC's controversial meddling in 2018 primaries, explained" [Vox]. "'We have been clear all cycle that we reserve the right to get involved in primaries to ensure that there is a competitive Democrat on the ballot in November,' the DCCC's national press secretary Tyler Law said in a statement to Vox last week." Well, naturally. The DNC also "reserves the right" to pick Presidential candidates in a smoke-filled room. DCCC delenda est.

"Why the Hill's Quitters Caucus Keeps Growing" [Roll Call]. "Casting aside one of the world's most influential positions of public trust to grab a guaranteed better paycheck, and a much more predictable schedule, will never be held against a lobbyist who routinely comes through for his clients. That Republicans have realized this by far the most often in the past decade is only somewhat a surprise. On the one hand, their cloakroom culture emphasizes teamwork, and personal responsibility is elemental to the code of conduct they'd apply to the nation. But at the same time, respect for the capitalist forces of supply and demand is at the core of their political brand. So perhaps it makes sense that Ryan's determination to "run through the tape" — the way he describes his commitment to holding his Wisconsin seat and remaining speaker for the whole term to which his constituents and the House elected him — has drawn almost as much ridicule as respect from GOP colleagues eager to get going on their next fratricidal leadership smackdown."

"Ohio's Primary: The Heart of It All" [Larry Sabato's Crystal Ball] (OH-12 is Likely-R). "Democrats may have the wind at their backs even in Ohio this fall, a state that moved significantly to the right in 2016. But if Democrats can't win in 2018 in Ohio, when can they? … here too is how Ohio reflects the nation this year: Republican-drawn House maps across the country largely held up in 2012, 2014, and 2016. But they weren't really pushed in any of those years: In terms of House elections, 2012 and 2016 were basically neutral years in the House, and 2014 was a clearly Republican year. This year, GOP maps in Ohio are going to be pushed at least harder than they've been before by Democratic pressure, and potentially much harder. Will they perform under stress?"

"New message platform for 2018's key battlegrounds" [Greenberg Research]. "Real voters are struggling in an economy where wages don't keep up with rising costs, especially the rising cost of health care, and where voters are not seeing the benefits of the new tax law which adds trillions to the deficit and gives 83 percent of the cuts to the rich. Voters are now consumed with the long-term impact on Social Security and Medicare, on investments for the fu-ture and on the immediate reality that their urgent needs like education funding and help with health care will be sacrificed yet again. In addition to these economic concerns, they are terrified by the threat of gun violence. Across the battleground, Democratic base and swing voters are ready to punish lawmakers who put the gun lobby and politics before passing universal background checks and an assault weapon ban." Lol. What does this have to do with Russia?

"Stacey Vs. Stacey" [New York Magazine]. "A disruptive race-and-gender nail-biter with national implications is currently unfolding among Georgia Democrats. Georgia Democrats — rarely has an expression been more closely associated with longing and loss. 'Here's what I know: I've worked in Democratic politics for a long time. It is hard for Democrats to win statewide in Georgia,' says Stephanie Schriock, president of EMILY's List. 'We've had some really good candidates, but Democrats keep losing because they're short 200,000 votes.'"
2016 Post Mortem
"Jeff Weaver – How Bernie Won: Inside the Revolution That's Taking Back Our Country–And Where We Go from Here — at Politics and Prose at The Wharf" [Politics and Prose]. (As readers know, I think this is premature triumphalism; institutionally, the Sanders forces have yet to achieve any sort of breakthrough, and there's simply no reason to think that liberal Democrats will do anything other than dilute any Sanders-inflected policy proposal with markets-first "public option" bait-and-switch chicanery. It's what they're doing right now with #MedicareForAll.) In any case, this is an event scheduled for Wednesday, June 6, 2018 – 7 p.m. to 8 p.m. Perhaps some of our DC readers will put this on their calendars, attend, and report?

"Clinton: Being a capitalist 'probably' hurt me with Dem voters" [The Hill]. Rather than getting Republicans to join the Democrat Party, wouldn't it be simpler if Clinton joined the Republican Party?
New Cold War
"Russian trolls' post-election task: Disrupt Florida and other U.S. energy pipelines" [McClatchy]. "Russia's hidden hand in the Florida pipeline protests was extensive, according to sources familiar with the operations. At least eight Russian accounts, most tied to the troll farm known as the Internet Research Agency, sent at least 16 social media messages excoriating the Sabal Trail pipeline or retweeting messages from one of its most prominent opponents, a frequent guest on RT. The tweets were sent to a total of more than 40,000 followers as well as anyone else who saw them via hashtags." "Hidden hand"?

"The Guardian, "Russian bots" and the dehumanisation of dissent" [Off Guardian]. @Ian56789 and @PartisanGirl…
Our Famously Free Press
"Are NBC, CNN Paying Off the Top Spies Who Leaked Info?" [Lee Smith, RealClearPolitics]. (NOTE, simply because I'm not as familiar with the conservative terrain as the liberal and the left: Smith is from the Hudson Insitute, and used to edit the Weekly Standard. So he's not a loon) "[T]housands of articles on the Trump-Russia collusion story have been spoon-fed to a pliant digital press by cabals of political operatives and ex-spooks. Lies, innuendo, wild conspiracy theorizing, and the insistent assumption of guilt have replaced old-fashioned rules of sourcing, objectivity, and basic plausibility. While the social cost of this radical departure from these century-old norms is likely to be high, it has acquired two main forms of justification, the twin pillars of the new press. The first reason, popular on both the left and among the Never Trump coterie on the right, is the assertion that Trump is a dangerous fascist who is on the verge of overthrowing the rule of law in America, an emergency that, if real, might indeed call for extreme measures, like throwing the principles of evidence-based reporting out the window. The problem with this argument being that however obvious and galling the man's flaws are, no evidence for the thesis that Donald Trump intends to do away with Congress and the courts and rule by his own Trumpian fiat exists, at least not on planet earth. The assertion that such evidence does exist is the province of lunatics, and of people who find it useful to goose them on social media, or take their money. The second reason for the departures from legal, institutional, and procedural norms that propagating a conspiracy theory requires is far more troubling. The lies and misinformation spoon-fed to the press by former high intelligence officials, who are now cashing paychecks from the same news outlets that they partnered with, are part of an ongoing campaign which, if successful, will protect those ex-spy chiefs from the legal consequences of their own law-breaking while in office." Grab a cup of coffee; this is well worth a read, if only because it points one way for Trump to come off the ropes against Mueller.
Realignment and Legitimacy
I suppose this is how Democrats regain the 1000 seats they threw away in the Obama era, but to what purpose? Thread:

So, I have a longish ~thread~ for you about something I've been thinking about a lot lately: The permanent change moving forward in what kind of people @runforsomething — and the new definition of what "a good field of candidates" means… /1

— Amanda Litman (@amandalitman) May 2, 2018

"Clean energy sector swings Republican with U.S. campaign donations" [Reuters].

"Flirting with Liberals: A Critical Examination of Democratic Socialists of America (DSA)" [The Hampton Institute]. This is well worth a read, especially if you think that the DSA is as left as it gets.

"Normcore" [Jedian Purdy, Dissent]. "The proliferating "crisis-of-democracy" literature, like the Fast and the Furious franchise, has only one plot. And, like the crash-up car-chase movies, it has not let this fact slow its growth… What is missing from these works, and the commentariat that they represent, is a genuine reckoning with twenty-first-century questions: whether we have ever been democratic, and whether the versions of capitalism that have emerged in the last forty years are compatible with democracy. The crisis-of-democracy literature largely presumes that these debates have been settled, so that any doubts about that settlement must be symptoms of confusion or bad faith. That is why these books do not rise to the crisis that occasions them. Answering basic questions about the relationship between democracy and capitalism is the only credible response to the present crisis." Very interesting, and a relentless interrogation of those "norms" liberals keep yammering about.
Stats Watch
Productivity and Costs, Q1 2018 (Preliminary): "Productivity was once again soft" [Econoday]. "Compensation rose in the quarter to a 3.4 from 2.4 percent rate with inflation-adjusted compensation, however, still in the negative column at minus 0.1 vs the fourth-quarter's minus 0.8 percent rate. A vital sign for the economy, productivity has been modest at best through the length of the ongoing expansion." But: "A simple summary of the headlines for this release is that productivity improved while the labor costs grew faster. However, year-over-year analysis shows the opposite conclusion" [Econintersect]. "If data is analyzed in year-over-year fashion, non-farm business productivity improved 1.3 % year-over-year, and unit labor costs were up 1.1 % year-over-year. Bottom line: the year-over-year data is saying that productivity growth is growing faster than labor costs."
Factory Orders, March 2018: "February and March were good for the nation's factory sector with new orders up 1.6 percent in both months. Aircraft orders were very strong in both months excluding which, along with other transportation equipment, orders were much more subdued" [Econoday]. "Orders for metals, including both steel and aluminum, did rise in sharply in March, a month when import duties were imposed, but sizable monthly gains (as well as losses) are routine for these readings where volumes, compared to the whole, are small. Inventories for steel and aluminum also rose sharply in March, but again not out of the ordinary…. An important positive in today's report is an outsized 0.8 percent rise in total backlogs where builds until now have been mostly modest. Inventories rose a steady 0.3 percent in a March report which, in sum, points to an aircraft-led factory sector that looks to contribute significantly to the 2018 economy."
Institute For Supply Management Non-Manufacturing Index, April 2018: "All 18 non-manufacturing industries in the April ISM report composite growth, leading another very strong month where strength perhaps is understated by the headline which falls under Econoday's low estimate" [Econoday]. "New orders remain exceptionally strong."
Purchasing Managers' Services Index, April 2018: "A strong growth rate in new orders leads an upbeat PMI services report for April" [Econoday]. "Employment growth in the sample remains very strong as do backlogs while confidence in the outlook is picking up."
International Trade, March 2018: "The trade deficit fell sharply in March to $49.0 billion with the Chinese deficit, amid all the talk of trade war, narrowing sharply to $25.9 billion from February's $29.3 billion" [Econoday]. "Import tariffs on steel and aluminum were imposed late in the month but they didn't stem steel imports which rose… Conclusions have to be taken cautiously since many of the details, including the country deficit which China, are unlike the headline and not adjusted for seasonal and calendar issues. But trends may begin to appear in the months ahead with the outlook hinting at a narrowing with China with metal imports eventually to come down." And: "The data in this series wobbles and the 3 month rolling averages are the best way to look at this series. The 3 month averages are improving for exports and slowing for imports. Thus the trade balance improved" [Econintersect].
Challenger Job-Cut Report, April 2018: "Layoff announcements did swell in March but fell back in April" [Econoday]. "Today's data do hint at an expected bounce back in tomorrow's payroll numbers for April."
Jobless Claims, week of April 28: "Trends for this series are once again moving lower, consistent with strong demand for labor" [Econoday].
Bloomberg Consumer Comfort Index, April 29, 2018: "[F]ell back 1 point but still remains very strong" [Econoday]. "The tax cut has helped to underpin consumer confidence readings so far this year." I keep hearing that about the tax cut here, but I don't hear it anywhere else.
Shipping: "California Supreme Court ruling could force companies to reclassify contractors as employees" [Freight Waves]. "The Court dismissed as irrelevant the undeniable fact that many drivers prefer to operate independently. First, according to the Court, the state's interest in securing wage and hour benefits afforded to employees outweighed any personal choice. And second, if workers were permitted to operate independently, other workers would be displaced because businesses would prefer to retain the services of independent contractors."
Tech: "Apple: Tablet Market Share Rises in the First Quarter" [Barron's]. "Barron's Next 50 company Apple (AAPL) shipped 9.1 million iPads in Q1, according to IDC, up from 8.9 million a year ago. That was good for nearly 29% of the market, marking an increase from just below 25% in 2017."
The Bezzle: "Blue Apron Bites Back With Earnings" [247 Wall Street]. "The company said that it had a net loss of $0.17 per share on $196.7 million in revenue. The consensus estimates from Thomson Reuters had called for a net loss of $0.24 per share on $197.25 million in revenue. The same period of last year had a net loss of $0.78 per share and $244.8 million in revenue…. During the quarter, net revenue was driven primarily by a decrease in Customers and Orders, following the deliberate pullback in marketing spend in the second half of 2017, as Blue Apron builds toward momentum in the business in 2018. Net revenue increased 5% quarter over quarter, reflecting Blue Apron's methodical reacceleration of its marketing efforts and advanced product merchandising capabilities in the first quarter of 2018/ Customers decreased 24% year over year and increased 5% quarter over quarter, following the deliberate pullback in marketing spend in the second half of 2017."
The Bezzle: "Tesla Discloses Worst Quarterly Zinger of a Loss Ever, Burns $1.1 Billion Cash" [Wolf Street]. "There is one rule that applies to Tesla: The more it sells, the more it loses…. However [from the "Tesla First Quarter 2018 Update"], 'in the medium term'– eternity? – it will face continued margin pressures 'due to higher labor content in certain areas of manufacturing where we have temporarily dialed back automation, as well as higher material costs from recently imposed tariffs, commodity price increases and a weaker US dollar.' In other words, 'manufacturing hell,' as CEO Elon Musk had so elegantly put it last year, will continue to reign, which is not a good thing for an amateur manufacturer in a world full of pros."
The Bezzle: "Tesla analysts call out Elon Musk after 'truly bizarre' conference call" [MarketWatch]. ""Feisty," "odd," "very, very bad," and "truly bizarre" were among the adjectives used by analysts to discuss the call, in which Musk cut off both analysts and his own executive team, pivoted to answer several questions from Gali Russell, who runs a YouTube channel mostly dedicated to Tesla, and blamed the press for what he saw to be greater coverage of autonomous-driving car crashes than human-enabled crashes." Looks like the Hitler parody video wasn't that far off?
UPDATE "The 5 weirdest things that happened on Elon Musk's earnings call" [CNN]. "[On YouTube,] Musk said Tesla is 'well positioned' to have 'millions, really tens of millions' of shared autonomous electric vehicles on the road. When it'll come on the market depends on regulatory approval. But Musk says the tech will be fully developed 'by end of next year.'" Hoo boy. "Steiner's assault will bring it under control."
Five Horsemen: "Thanks to Apple's bounce, Alphabet is now our last-place contender" [Hat Tip, Jim Haygood].
NakedCap Mania-Panic Index: "The mania-panic index eased to 52 (complacency) on yesterday's market drop, which is continuing today" [Hat Tip, Jim Haygood]. (The NakedCap mania-panic index is an equally-weighted average of seven technical indicators derived from stock indexes, volatility (VIX), Treasuries, junk bonds, equity options, and internal measures of new highs vs new lows and up volume vs down volume … each converted to a scale of 0 to 100 before averaging, using thirty years of history for five of the seven series.)
Gaia
"Death Squared: The Explosive Growth and Demise of a Mouse Population" [Journal of the Royal Society of Medicine (KF)]. From 1973. "I shall speak largely of mice, but my thoughts on man, on life and its evolution. Threating life and evolution are the two deaths, death of the spirit and death of the body." Quite a lead.
"Neanderthals etched a message on this 36,000-year-old stone tool" [Ars Technica]. "At first glance, it doesn't look like much: a few uneven lines etched into the soft, chalky outer layer of a small, thin flint flake. But a group of archaeologists claims those uneven lines are a deliberate marking, making the 3.5cm-long flake the latest piece of evidence for symbolic thought among Neanderthals."
Class Warfare
"NYC Renters Paid Extra $616 Million Thanks to Airbnb, Study Says" [Bloomberg]. "Owners who list their apartments for short-term stays essentially are removing those units from the rental market, reducing the supply of housing and pushing up the cost of what remains, according to the report [here]. For each 1 percent of all residential units in a neighborhood listed on Airbnb, rents in that neighborhood went up 1.58 percent, [city Comptroller Scott Stringer] said. The estimated $616 million impact is for 2016 alone." DIsruption!
News of The Wired
"NASA completes full-power tests of small, portable nuclear reactor" [Engadget]. "The reactor they're developing is called Kilopower and earlier this year, they announced that they had conducted successful tests of the system. In March, the team ran the first full-power tests and during a press conference today, they reported that those tests went extremely well. Lower power Kilopower systems, like the one kilowatt version, can power a basic toaster, while the largest version, a 10 kilowatt model, can do a bit more. Four or five of the latter could be used to power a habitat on Mars and importantly, they don't rely on the sun, meaning they can be used on planets with less sunlight than ours, in shadowed regions and during light-blocking dust storms."
"'Anti-authority' tech rebels take on ISPs, connect NYC with cheap Wi-Fi" [CBC]. "The lead volunteer behind the community group NYC Mesh aims to bring affordable internet with lightning-quick downloads to everyone in New York, one building at a time. 'Our typical speeds are 80 to 110 megabits a second," Hall says, pointing out that streaming something like Netflix only requires about 5 Mbps.'" If any DSA groups are looking for a more sophisticated community service project than brakelights….
"City as Character" [Lapham's Quarterly]. "This March marked the hundredth anniversary of the publication of the first chapter of Ulysses—the preeminent 'modernist city novel'—in The Little Review. Joyce said to writer Frank Budgen, as they walked along the Universitätstrasse in Zurich, that one of his goals in writing Ulysses was "to give a picture of Dublin so complete that if the city one day suddenly disappeared from the earth it could be reconstructed out of my book." I came to love Ulysses — some parts more than others — but only after reading Hugh Kenner's Ulysses, a wonderful work of literary criticism I recommend to you.
So how was your day at work? Thread:
Got my days wrong and ended up alone in a room with my boss and the President of Ireland while I was on ketamine. https://t.co/gSjPY8WjKL

— Seamas It Ever Was (@shockproofbeats) May 3, 2018
* * *
Readers, feel free to contact me at lambert [UNDERSCORE] strether [DOT] corrente [AT] yahoo [DOT] com, with (a) links, and even better (b) sources I should curate regularly, (c) how to send me a check if you are allergic to PayPal, and (d) to find out how to send me images of plants. Vegetables are fine! Fungi are deemed to be honorary plants! If you want your handle to appear as a credit, please place it at the start of your mail in parentheses: (thus). Otherwise, I will anonymize by using your initials. See the previous Water Cooler (with plant) here. Today's plant (via):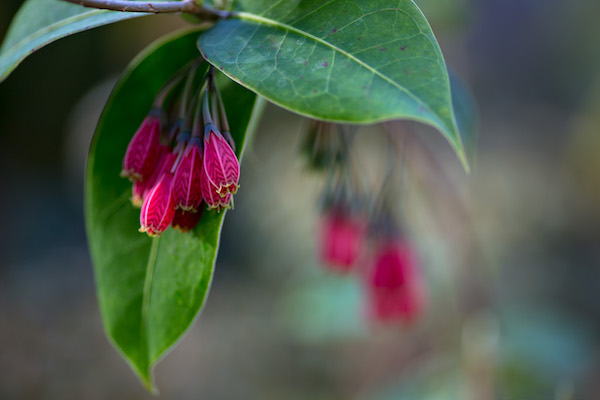 From the UBC Botanical Garden: Agapetes miniata in bloom. This colourful gem is from a genus that is closely related to Vaccinium–the blueberries. Agapetes means 'beloved' or 'desirable.' Some readers may recognize its similarity to the Greco-Christian type of love known as agape." Lovely bokeh.
* * *
Readers: Water Cooler is a standalone entity not covered by the annual NC fundraiser. So do feel free to make a contribution today or any day. Here is why: Regular positive feedback both makes me feel good and lets me know I'm on the right track with coverage. When I get no donations for five or ten days I get worried. More tangibly, a constant trickle of small donations helps me with expenses, and I factor that trickle in when setting fundraising goals. So if you see something you especially appreciate, do feel free to click the hat!

To give more, click on the arrow heads to the right of the amount.
If you hate PayPal — even though you can use a credit card or debit card on PayPal — you can email me at lambert [UNDERSCORE] strether [DOT] corrente [AT] yahoo [DOT] com, and I will give you directions on how to send a check.