'Parents should ask before changing baby's nappy': ABC commentator Startsat60 (Kevin W)
Should you ask your baby's consent before changing their nappy? No, that would be gaslighting Guardian. Dr. Kevin: "The comments are as much fun as the article."
How many office bastards can you spot? Daily Mash
Wolves on a plane: How a Eureka sanctuary pulled off rewilding 4 critically endangered pups St. Louis Post-Dispatch (J-LS)
Cheetahs chase family at safari park BBC
What's a safe distance between us and a supernova? EarthSky (Chuck L). If worrying about being hit by an asteroid isn't enough for you…..
Volcanic activity threatens Hawaii geothermal plant long at center of resident concerns – Washington Post. Kevin W flags this quote:
"This is one of the most unstable pieces of land on the entire planet, and they knew that," said Robert Petricci, president of the Puna Pono Alliance watchdog group, who lives near the plant. "They built it anyway to make money."
Tesla's giant battery in Australia reduced grid service cost by 90% electrek
Pesticide Use on Crops Grown in Refuges Spikes in California, Oregon, Arkansas, Tennessee, Maryland Center for Biological Diversity. Glenn F:
This report from the Center for Biological Diversity is eye opening for more than the obvious reason – pesticide use is allowed in wildlife refuges. The another reason, which I had no idea was going on, is that non-organic agriculture is allowed in the wildlife refuges. Really disgusting.
This is the pdf report.
New Alcohol Study Is Mostly Hype. Journal, Authors, Media To Blame American Council on Science and Health (RR). From last month, still germane.
North Korea
Trump's 'Bellicosity' and North Korea American Conservative

US offers to help rebuild N Korea economy if it denuclearises BBC
Brexit
UK 'more racist after Brexit' The Times

'Impossible position': Brexit is going nowhere fast CNN. Confirms US coverage is even worse than the UK's.
Army chiefs RAGE as government hounds British soldiers over Northern Ireland Troubles Express (Kevin W)
Grenfell Tower fire: Government makes U-turn on inquiry panel after pressure from bereaved families Independent (Kevin W)
100% mortgages that crashed the economy are BACK: Barclays and the Post Office are among big lenders offering the loan deals to attract first time buyers without a deposit Daily Mail
New Cold War
Many Russia-linked Facebook ads weren't explicitly pro-Trump. That doesn't mean they weren't pro-Trump. Washington Post. UserFriendly: "Your daily stupid."
Syraqistan
Big Brother is Watching You Watch
Experts Say Keep Amazon's Alexa Away From Your Kids Intercept. Brian C: "'The Echo Dot for kids is functionally identical to the Echo Dot for adults, except that it's brightly colored and inexplicably costs $30 more than the grown-up version.' Shoot me now."

Holy shit; huge. Law enforcement have access to a system that can geolocate almost any phone in the US; the system doesn't really check if the officer has legal authority to do so. One officer allegedly used to spy on judges, other law enforcement https://t.co/u7WB7BggIO pic.twitter.com/IzZFtjbUUX

— Joseph Cox (@josephfcox) May 11, 2018
Imperial Collapse Watch
Time to break free from America Irrussianality
Trump Transition
White House Aide And Former Fox Expert Mock McCain As Dying and A Traitor Jonathan Turley
How the Online Left Fuels the Right New York Times. UserFriendly: "​This is spot on.​ Apparently she is getting blowback for it, which figures."
Record Numbers of Women Running for Office May Not Mean Big Gains in Congress Bloomberg
Gunz
New NRA president says gun control activists are 'civil terrorists' Guardian (furzy)
Black Injustice Tipping Point
Black activist jailed for his Facebook posts speaks out about secret FBI surveillance Guardian (MGL). OMFG, you must read this. And where is the US coverage? Or the Dem pols calling this out?

Another Black Customer Was Violently Arrested at Waffle House — Now Critics Want a Boycott Grub Street (J-LS)
Monica Lewinsky: What We All Can Learn from My Disinvitation Debacle Vanity Fair (Chuck L). It must be awful to have your life hopelessly tethered to something dumb you did in your early 20s.
Damning report shows Portland Public Schools disregard of sexual misconduct over decades OregonLive (Chris M). Ugly.
'Don't be a bonehead,' buy Tesla shares: Analyst CNBC. Right. And Charlie Gasparino was such a true believer in Lehman's Dick Fuld in June 2008 that he called me to threaten litigation over my criticism of his cheerleading. Having said that, there could well be lucrative dead cat bounce trades, but mere mortals usually lose out if they try to pull that off.
The Dynamics of Japanese Government Bonds' Nominal Yields Levy Institute
Uber Stumbles in Lengthy CFO Search Ahead of IPO Wall Street Journal. Under Sarbanes Oxley, the CEO and CFO have to personally certify the financials.
The Burnout Crisis in American Medicine Atlantic (Dr. Kevin). Subhead: "Are electronic medical records and demanding regulations contributing to a historic doctor shortage?" NC has been featuring posts about the problems and risks of electronic health records for years.
Guillotine Watch
The Upscale Way to Prepare for Doomsday—from $79,500 Teslas to $275 Jeans Wall Street Journal. Five years of "doomsday" (say no electricity without a generator) = Little Home on the Prairie lifestyles. For starters, no more prescription drugs. The last ones made would have, say, 4 year rated shelf lives and maybe one or two years of OK effectiveness after that, max.
Class Warfare
Let Them Eat Trump Steaks Paul Krugman, New York Times (furzy)

The Nation' Names Atossa Araxia Abrahamian Senior Editor The Nation. UserFriendly points out that she is an MMT advocate.

Most Working-Age SNAP Participants Work, But Often in Unstable Jobs Center on Budget and Policy Priorities (furzy)

More Job Guarantee in mainstream press since I tweeted this, including The Atlantic today.

Still I wait for even 1 to compare audacity of believing details & costs of involuntary unemployment are "efficiently" managed to challenges of implementing a Job Guarantee.

Just. One. https://t.co/t6U1I6yMmT

— Scott Fullwiler (@stf18) May 11, 2018
Antidote du jour: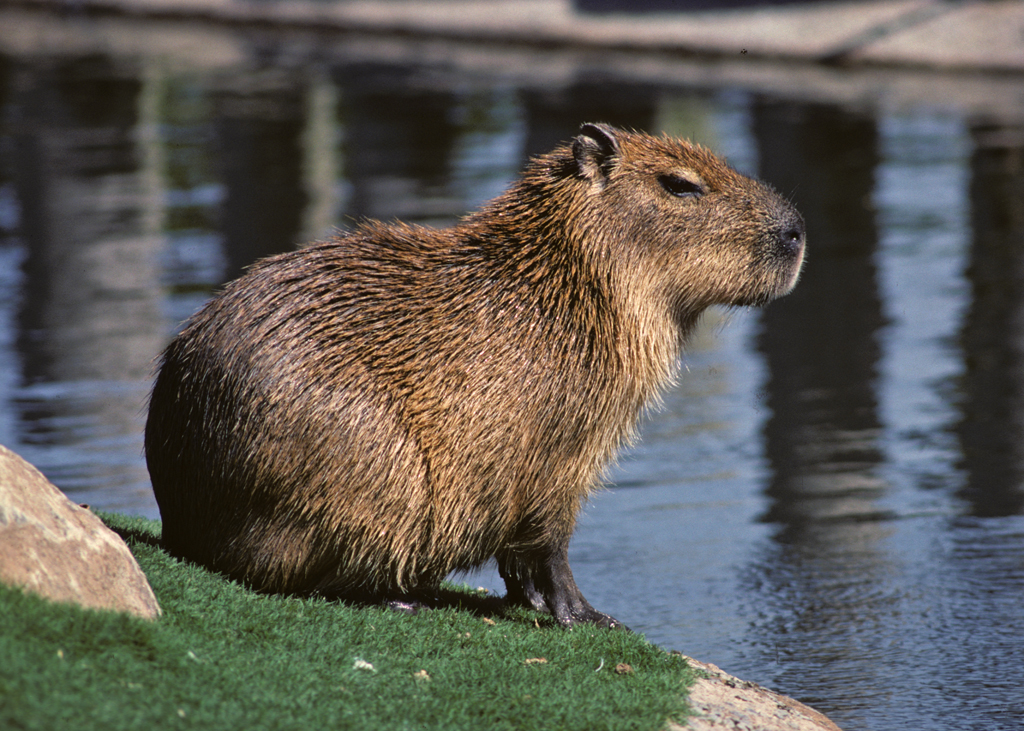 And a bonus video, via Jerri-Lynn, with commentary Watch: A humpback whale nudged this diver out of harm's way to save her from a nearby shark:

.
See yesterday's Links and Antidote du Jour here.