A growing wolf population presents German politicians with a conundrum Economist
Initial Coin Scams Nouriel Roubini, Project Syndicate
The Dynamics of Japanese Government Bonds' Nominal Yields (PDF) Tanweer Akram and Huiqing Li, Levy Institute
Pipeline Spews Raw Crude Oil in Oklahoma City Ecowatch
The carbon footprint of tourism revealed (it's bigger than we thought) The Conversation (original).
Syraqistan
In the Middle East right now, all sides in this complex battle are staring at each other with increasing concern Robert Fisk, Independent

Another Middle East Meltdown? Project Syndicate

Countdown To War On Iran Moon of Alabama

Iran Hawks Are the New Iraq Hawks The Atlantic

Syria Imposes New Rules of Engagement on Israel The Saker. Yves: "Way too much verbiage. But if the asserted central facts are indeed correct, this probably is significant: 1. Israel got more aggressive after US exited Iran deal. More strikes but not much damage. 2. Syria retaliated in a bigger way than usual and did very serious damage. Basically suggests Syria can do a much better job of intercepting attacks that Israel."

Israel Nudges Trump Towards War With Iran The American Conservative

Iran Nuclear Deal and U.S. Pullout Reflect Epic Bipartisan Failures Scott Ritter, Truthdig

Iraqi journalist who threw shoes at Bush stands for parliament Reuters

Russia's Sukhoi Plans to Supply SSJ100R Planes to Iran Despite US Sanctions Sputnik. Civilian airliners.
On Iran and Trump, India Has Landed Between a Rock and a Hard Place The Wire
Brexit
A dozen Cabinet ministers set to block Theresa May's 'customs partnership' plan Telegraph

Brexit: Brussels set to push for six-month extension to UK's transition period out of EU Independent. Yves: "This is only the transition period. This ask was nixed before when it was only 3 months. Messes up EU budget cycle. And 6 months is not going to make any meaningful difference in UK preparedness. I've seen no evidence of anyone on the EU side wanting more time. Their big problem is no one can plan because no one knows whether it will be a crash out or a hard Brexit. I think this is Barnier getting out over his skis again. He's done that two times before and had his ideas nixed. He may be doing this to try to look friendlier while the EU is having to tell the UK its Irish nonsense is a non-starter (which it has already told them but they refuse to hear)."
'It looks like a shameless bribe': Almost three-quarters of grammar schools to benefit from Theresa May's £50million handout are in Tory seats Mirror
Four challenges facing Italy's new government FT
North Korea
Trump welcomes N. Korea plan to blow up nuke-site tunnels WaPo
Our Nukes, Ourselves The New Enquiry
Trump Transition
* * *
Ecuador hints it may hand over Julian Assange to Britain and the US WSWS (RK).
Big Brother Is Watching You Watch
Thousands of people in Sweden get microchip implants for a new way of life SCMP

Hacker Shuts Down Copenhagen's Public City Bikes System Bleeping Computer (CL).
Democrats in Disarray
Biden joins global effort to prevent election interference CNN. Start in Brooklyn?
Black Injustice Tipping Point
Woman Calls Police On Black Family For BBQing At A Lake In Oakland HuffPo (KW). KW: "Even the cops are getting pissed off with going to these types of calls." Yves: "She's done this before" (14:50). #BarbecuingWhileBlack

Another Black Customer Was Violently Arrested at Waffle House — Now Critics Want a Boycott Grub Streets. #EatingWhileBlack
Class Warfare
The People Made the First New Deal. Can the People Make Another? Counterpunch

There's now clear evidence that anti-poverty programs like welfare and Social Security work Yahoo Finance

Barber Sermon on Militarism Reveals Philosophical & Political Limitations of the Poor Peoples Campaign Black Agenda Report

The 'white minority' illusion The Week. Important.

I Don't Give a Damn about the First (Insert Identity Here) CEO or President Ghion Journal

* * *

Senator Bernie Sanders Set to Appear at June Rally for Disney Resort Workers OC Weekly

Colorado Teachers Are Mad as Hell—And Now They're out on Their First Strike in Decades In These Times

* * *

Can capitalism bring profit margins back to earth? John Authers, FT

Wisdom of a Non-Idiot Billionaire Peggy Noonan, WSJ. "'I saw Bernie Sanders and the kids around him,' says Ken Langone. 'I thought: This is the antichrist!'"
Connecting.nyc: Managing a top-level domain as a commons P2P Foundation
Record-holding blood donor James Harrison donates one final time 9 News. Donates.
Antidote du jour (via):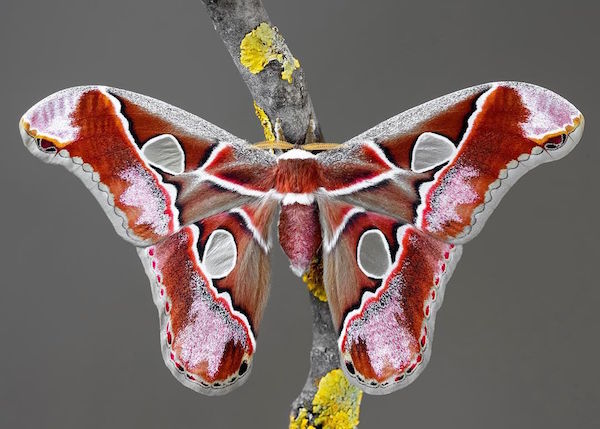 See yesterday's Links and Antidote du Jour here.