Jinx the obese seal has been put on a strict diet after gaining three stone Metro (J-LS)
A Naga village's journey from hunting ground to safe haven for the Amur falcon Monga Bay (J-LS)
The impact of middle names: Middle name initials enhance evaluations of intellectual performance European Journal of Social Psychology (PlutoniumKun)
California's New Digital License Plates Give You the Chance to Finally Be the "ASSMAN" Gizmodo (David L)
Papua New Guinea bans Facebook for a month to root out 'fake users' Guardian
Europe plans ban on plastic cutlery, straws and more CNN
Mussels test positive for opioids in Seattle's Puget Sound BBC (Brian C)
No need for aircon, as NUS researchers invent gel that lowers humidity, produces electricity Today Online (J-LS)
Women retain and carry living DNA from every man with whom they've made love with Mind Foster. Furzy: "EEK! No wonder I'm so picky! !"
Dentists can smell your fear – and it may put your teeth at risk New Scientist (Dr. Kevin)
North Korea
North Korea summit: diplomatic flurry as Kim aides head to Singapore and US Guardian
One of the more interesting things about the China Energy default is the keepwell deed in its documentation. These haven't really been tested in Chinese courts (at least for an issuer with multiple offshore bonds). pic.twitter.com/RQl6VTkeUO

— Tracy Alloway (@tracyalloway) May 29, 2018
How Indian Cities are Squeezing the People out of Public Spaces The Wire (J-LS)
Italy
With political chaos, pressure on leaders and a divided continent, it's as you were for Europe Bloomberg

Interfering in Italy's Democracy… and It's Not Russia Sputnik (Chuck L)

È l'ora della mobilitazione. Ho bisogno del vostro aiuto!
Luigi Di Maio Facebook. 3.4 million views.
Europe's losing streak Politico
Tens of thousands protest in Berlin against far-right AfD WSWS (furzy)
Brexit
The financial scandal no one is talking about Guardian (Dr. Kevin)
In Britain, Austerity Is Changing Everything New York Times (furzy)
The NHS doesn't need £2,000 from each household to survive. It's fake maths Guardian (JTM)
New Cold War
Germany falls under the sanction steamroller — from Saudi Arabia Fort Russ (Kevin W)

Russian spy poisoning: How the Skripals were saved BBC. OregonCharles:

FWIW, the hospital is here confirming that they were treated for nerve agent poisoning, under the direction of Porton Downs. That was something I wondered about before. I keep remembering that the hospital is a government agency, as is the BBC. The pictures are of some interest; Julia looks pretty healthy, it's harder to tell with him because he's older and was sicker. There are videos, which I didn't watch.

Yulia Skripal and the Salisbury WUT Craig Murray
Syraqistan
Iran diary: bracing for all-out economic war Asia Times (J-LS)
Tariff Tantrum
US Pushes China to Buy its Oil and Gas in Wake of Trade Row – Reports Sputnik (Kevin W)

EU's Trade Chief to Press U.S. Counterparts on Tariffs Wednesday Wall Street Journal
Trump Transition
Why New Jersey is leading the resistance to Trump's offshore drilling plan Washington Post (furzy)
Spurning left, centrist Dems tout bank law for midterms The Hill
Emails show cooperation among EPA, climate-change deniers Associated Press (UserFriendly)
Krebs, Johnson spar after Krebs releases ad targeting Johnson's work history KSFY. Lynne:
Going after the press in the South Dakota Congressional race for the House: KSFY, Sioux Falls-based TV station, reports that the Koch-backed candidate Dusty Johnson had his lawyers send a cease and desist letter to the station demanding that they stop airing a negative ad from his opponent, Shantel Krebs, alleging her allegations are "overblown". KSFY refused to pull the ad and told the Johnson campaign to take it up with Krebs' campaign. Johnson claims he doesn't intend to fire back with a negative ad, but of course, he doesn't have to given that the Koch outfits have been blanketing mailboxes and air with misleading attacks ads. One interesting tidbit: KSFY put up the letter from Dusty Johnson's lawyer, who is in Minnesota. The party faithful are excusing that by saying the lawyer is originally from South Dakota.
Police State Watch
While Police Massacre Americans, Congress Turns Their Backs Lee Camp

New Jersey police investigated after woman punched during arrest Guardian
Fake News
Chuck L points out we need this sort of thing in the US:
Media on Trial in Leeds begins. Despite efforts to close us down, free speech triumphs. 200+ audience supporting us. #Syria #Libya #Iraq #Yemen #Ukraine #End_Imperialism @21WIRE @Shelaco @georgegalloway @JohnWight1 @EvaKBartlett @PiersRobinson1 @Tim_Hayward_ @cerumol pic.twitter.com/D7EMxC0FJ6

— vanessa beeley (@VanessaBeeley) May 27, 2018
War Finance Methods and Public Support for War Peace Science Digest (Dr. Kevin)
ECB research provides a withering critique of mainstream macroeconomics Bill Mitchell (UserFriendly)
TAX HAVENS MUST BE CLOSED, BUT NOT FOR THE REASONS YOU THINK Green European Journal (Chuck L)
Class Warfare
Antidote du jour. Tracie H: "No overgrowth fire hazard here—goats clear the Palos Verdes (California) hillsides."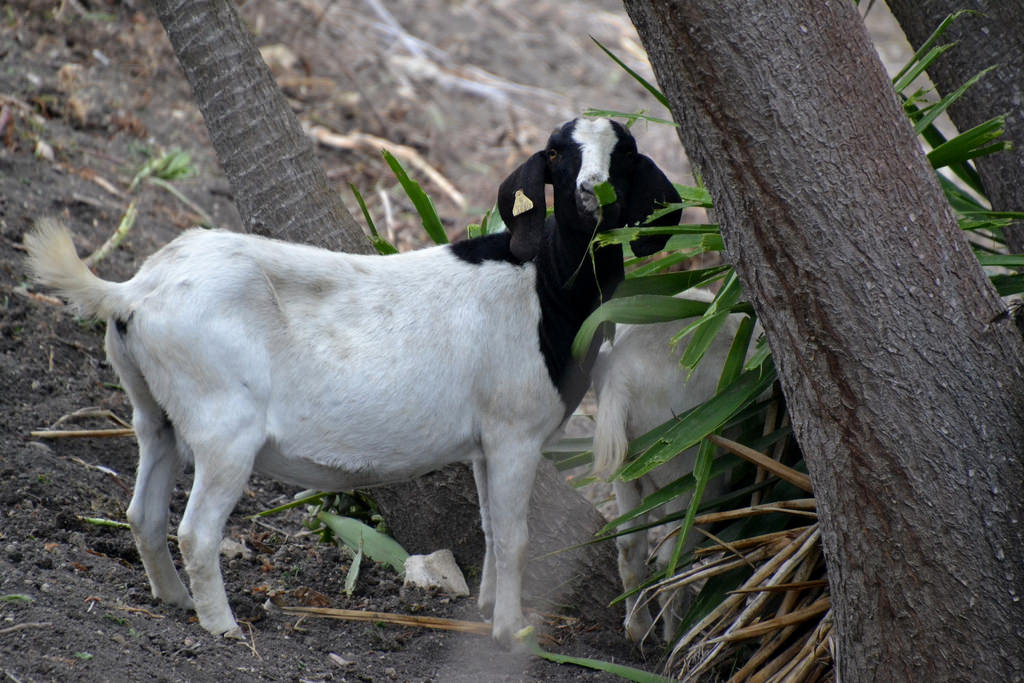 See yesterday's Links and Antidote du Jour here.