Patient readers, I am dreadfully sorry, I got the post time wrong for Links; granted, if I had to do this, Memorial Day was the best time to do it. I don't know what came over me!
Monkey business and more: Proving intelligence in animals (Book Review) Business Standard. Word of the day: umwelt.
Mysterious wolf-like creature shot in northcentral Montana near Denton Great Falls Tribune. More interesting than the headline.
Antibiotics in Meat Could Be Damaging Our Guts NYT (J-LS). Looks like reporting, to me. Not sure why it's filed under "Opinion."
Google and Facebook's "Kill Zone": "We've Taken the Focus Off of Rewarding Genius and Innovation to Rewarding Capital and Scale" Pro-Market
Bitcoin backlash as 'miners' suck up electricity, stress power grids in Central Washington Seattle Times (DK). Of all the things we could stress the power grid for… Currency speculation?
The Old Allure of New Money Robert Shiller, Project Syndicate
TSB under fire over telling companies customers were dead The National. "TSB said the latest instances had arisen when customers tried to switch their accounts from the bank." We're learning that it's hard to have a bank run when the bank's IT systems have collapsed. Every cloud has a silver lining!
The Week in Public Finance: Governments Haven't Had Rules for Revealing Their Private Debt — Until Now Governing
Overwhelmed and confused by the EU's General Data Protection Regulation Handelsblatt
Italy's president scotches populist governing alliance Politico
Italy in Turmoil as New Government Fails to Form WSJ
Italian bonds and euro strengthen after populist coalition fizzles FT
How Worried Should We Be about an Italian Debt Crisis? Olivier Blanchard, Silvia Merler, and Jeromin Zettelmeyer Peterson Institute for International Economics
So, if you're Italian, why wouldn't you be a Euroskeptic?
This chart shows why early vote in #Italy would hardly produce different result: Italian electorate has seen little in way of wealth gains since Euro creation. While GDP per capita is much higher in Germany, for Italy it remains below where it was upon Euro creation. (via BofAML) pic.twitter.com/kvLP249Vuq

— Holger Zschaepitz (@Schuldensuehner) May 27, 2018
North Korea
U.S. and North Korean Officials Race to Resurrect Trump-Kim Meeting NYT. It's amusing to watch events outrun the hot takes.
Brexit
Britain's plans for 'no-deal' Brexit have ground to a halt FT

Ireland's abortion referendum could open a huge fault line in Theresa May's fragile government Business Insider
In Britain, Austerity Is Changing Everything NYT. The deck: "After eight years of budget cutting, Britain is looking less like the rest of Europe and more like the United States, with a shrinking welfare state and spreading poverty." Does make you wonder how rapidly the rest of the Five Eyes will follow the leaders…
Syraqistan
The Battle For Energy Dominance In The Mediterranean OilPrice.com

The Bill to Protect Elor Azaria Haaretz (JBird). "The message such legislation would convey, if passed, is that Israel has a great deal to hide regarding the IDF's activities."

Sara Netanyahu will be indicted in corruption case: report i24

The leader of Hamas in Gaza is the most influential man in Palestine Economist

Women's arrests cast doubt on Saudi Crown Prince's reforms (!) CNN
Morocco boycott revives debate over business, politics links Agence France Presse
China?
China steps up pace in new nuclear arms race with US and Russia as experts warn of rising risk of conflict South China Morning Post

How Strong Social Hierarchies Shape Chinese Views of Work SIxth Tone. Maybe.

China Energy Misses Payment on Bond, Triggering Cross Default Bloomberg
The new world disorder: is war inevitable in the Asian century? FT
New Cold War
Australia to seek diplomatic backup against Russia over MH17 atrocity Australian Financial Review. I'm unclear why this isn't being loudly framed as a casus belli, right now.

Poland offers US up to $2B for permanent military base Politico. That's nice.

Marines took tanks out of secret caves to do military exercises near Russia's northern border for the first time Business Insider
Trump Transition
Three related links on the discourse:

Cory Doctorow: The Engagement-Maximization Presidency Cory Doctorow, Locus. Must-read, both for the fascinating description of modern — dare I say, neoliberal? — software development practices, and for its description of Trump's use of language.

Happy 21st Century! Charlie's Diary "You don't need to build concentration camps with barbed wire fences and guards if you can turn your entire society into a machine-mediated panopticon with automated penalties for non-compliance."

"That Is What Power Looks Like": As Trump Prepares for 2020, Democrats Are Losing the Only Fight That Matters Vanity Fair

* * *
Our Famously Free Press
Looking for Calley Seymour Hersh, Harpers (UserFriendly). Nice to see Hersh published in the United States again, even if the piece is a memoir, not reporting on current event.
Democrats in Disarray
How Two House Democrats Defended Helping the GOP Weaken Dodd-Frank Financial Regulations The Intercept

Hillary Clinton says she is afraid of losing her country USA Today. "She called for what she termed 'radical empathy,' encouraging people 'to try to see the world through the eyes of people very different from ourselves' and to 'try to return to rational debate.'"
How the 'Watergate Babies' Broke American Politics Politico. Cf. Stoller, back in 2016.
Realignment and Legitimacy
America's Civil Discord: The In-Thing For Fiction Society of U.S. Intellectual History. " of America's political culture now refers to itself as 'the Resistance.'" Pretty sloppy for an intellectual historian.

A Surprising Reason to Worry About Low Birth Rates The Atlantic
Class Warfare
Forget about broad-based pay hikes, executives say Axios

Harley-Davidson workers say plant closure after tax cut is like a bad dream USA Today (PA-04 (?)).

After Janus, Should Unions Abandon Exclusive Representation? In These Times
MMT's ignorance of economic thought Steve Keen. "To my way of thinking, the MMT position on trade is not MMT enough. I don't want to see, and obviously won't tolerate, further arguments about exports as costs and imports as benefits. I want to see a detailed double-entry bookkeeping exploration of the monetary (and capacity-utilization/real GDP/physical) implications of trade surpluses and deficits."
Why GPS will never make the road atlas obsolete NY Post (J-LS).
The Amazing Psychology of Japanese Train Stations CityLab
Antidote du jour (via):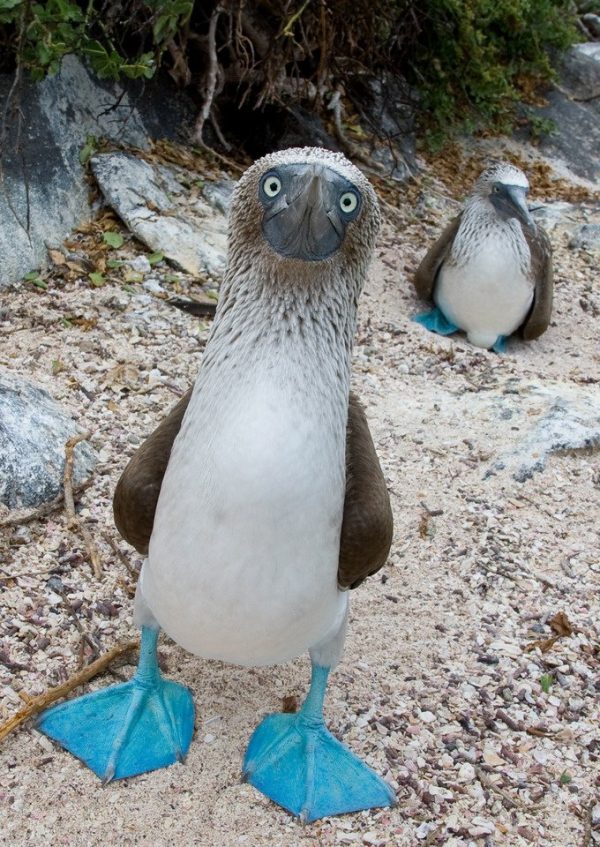 See yesterday's Links and Antidote du Jour here.