The toxic legacy of Canada's CIA brainwashing experiments: 'They strip you of your soul' Guardian (UserFriendly). Today's must read.
Hominin Head-Scratcher: Who Butchered This Rhino 709,000 Years Ago? Discover Magazine (Kevin W)
Japan: robot dogs get solemn Buddhist send-off at funerals Guardian
'We Are Talking Billions of People Displaced by Sea Level Rise' FAIR (UserFriendly). Has info that may be new to many readers.
Climate change is now a Russian plot:
Exposed by the booming Russia fearmongering industry: "a broad Kremlin campaign to disrupt the booming US energy industry." Evidence includes "at least 8 Russian accounts" sending "at least 16 social media messages", & anti-pipeline protest coverage on RT?https://t.co/BJcxGSSV4W pic.twitter.com/GHmysJ0Zon

— Aaron Maté (@aaronjmate) May 2, 2018
Some genetic tests apparently can't tell if you're dog or human Furutism (David L) Even funnier: A Home DNA Test Kit For Humans Found This Golden Retriever Would Make a Great Cyclist Science Alert
Scientists build 'synthetic embryos' BBC
North Korea
Denuclearization: Can Trump and Kim Find a Common Definition? Wall Street Journal
Aadhaar hearing: Supreme Court questions private companies using citizens' details Scroll (J-LS)
Aadhaar Fraud is Not Only Real, But is Worth More Closely Examining The Wire (J-LS)
India dust storms: Nearly 100 killed in Uttar Pradesh, Rajasthan BBC
Matteo Renzi swings wrecking ball at tie-up with Five Star Financial Times
TSB
TSB boss Paul Pester got it all wrong as MPs drew blood over bank's IT snafu Independent. This really was disgraceful. And the MPs didn't ask anything other than basic questions. See our post today.
Brexit
May goes back to drawing board to find customs compromise Independent. Translation: She's kicked the can down the road again. Given that local elections are about to start, this should have been predictable.

May defied by senior ministers over plans for EU customs deal The Times. A more pointed take.

Sajid Javid joins hard-Brexiters to derail PM on customs plan Guardian. As PlutoniumKun points out (and some other media outlets noted yesterday) the replacement of Rudd has tipped the balance in the Cabinet to favor the Ultras: "If this is so, it looks almost certain May will not be able to present the EU with any sort of workable plan." This is happening as the MPs are more and more favoring a soft Brexit. AS he extrapolated (and Richard Smith and I discussed in parallel) this increases the odds of a Constitutional crisis and a crash-out Brexit, which the EU might not mind, since it would mean their hands were clean.
Windrush scandal: Tories vote to block release of secret documents as they launch review Independent. With the too-obvioius intent that Rudd's resignation will work as a shield for May, who was responsible.
Agenda: Give us a timetable for firm action on dirty money Herald Scotland
Syraqistan
Big Brother is Watching You Watch
Tariff Tantrum
It appears China has stopped buying soybeans from the US altogether because of trade fight CNBC (Kevin W)
Trump Transition
Governments Are Nothing Like Households Forbes
Police Crack Down on Puerto Rico May Day March Against Austerity Real News Network. We flagged this via a tweet yesterday.
Police State Watch
New Bipartisan Bill Could Give Any President the Power to Imprison U.S. Citizens in Military Detention Forever Intercept

Electronics-recycling innovator is going to prison for trying to extend computers' lives Los Angeles Times (Milen)
Kill Me Now
Deval Patrick says 'the woke' should make room for people who are 'still waking' Boston (Swamp Yankee). Our man at Bain Capital speaks….

Clinton: Being a capitalist 'probably' hurt me with Dem voters The Hill. UserFriendly:​I think she wants Democrats to lose in 2018.​ This is clearly just to bait the GOP base and get them to vote."

In 2016, @Tim_Canova mounted a primary challenge against Debbie Wasserman Schultz. This year, he's running against her again, this time as an independent. You'll never guess which foreign country they're attempting to link him to. Do Dems have any other tactic at this point? https://t.co/NtOh3s6rcY

— Glenn Greenwald (@ggreenwald) May 3, 2018

Teenager's Prom Dress Stirs Furor in U.S. — but Not in China New York Times. This goes here because it is ridiculous as a source of controversy. The idea that proms deserve any respect as cultural institutions is barmy. I am sure if a teenager showed up in a classic Saint Laurent "Le Smoking," people would go nuts too. Too dikey, even though the early adopters were rich taste-makers like Nan Kempner. As FluffytheObeseCat pointed out, "The incident was a study in simple bullying, masquerading as a virtuous political act."
KKR seeks Trump tax boost through restructuring Financial Times
Tesla posts record $710m net loss as it struggles to produce Model 3 cars Guardian (Kevin W)
Tesla Discloses Worst Quarterly Zinger of a Loss Ever, Burns $1.1 Billion Cash Wolf Richter. EM:
Upshot is the following dire ratio: "26% increase in revenues caused a 114% jump in net losses." A.k.a. "We lose huge amounts of money on every car we build, but we make it up on volume."
Guillotine Watch
Most "High Performers" Are Just Better Parasites Ian Welsh (Bill B)

10 of the Most Sociopathic Washington Post Columns FAIR (UserFriendly)
Class Warfare
Antidote du jour (Tracie H). Brown Chinese geese: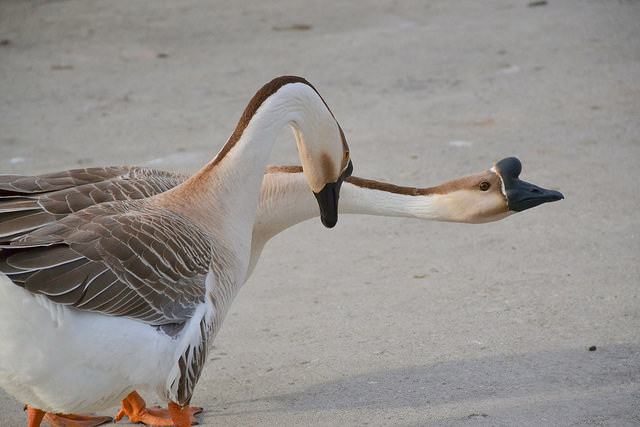 And an unconventional bonus anecdote from Tam: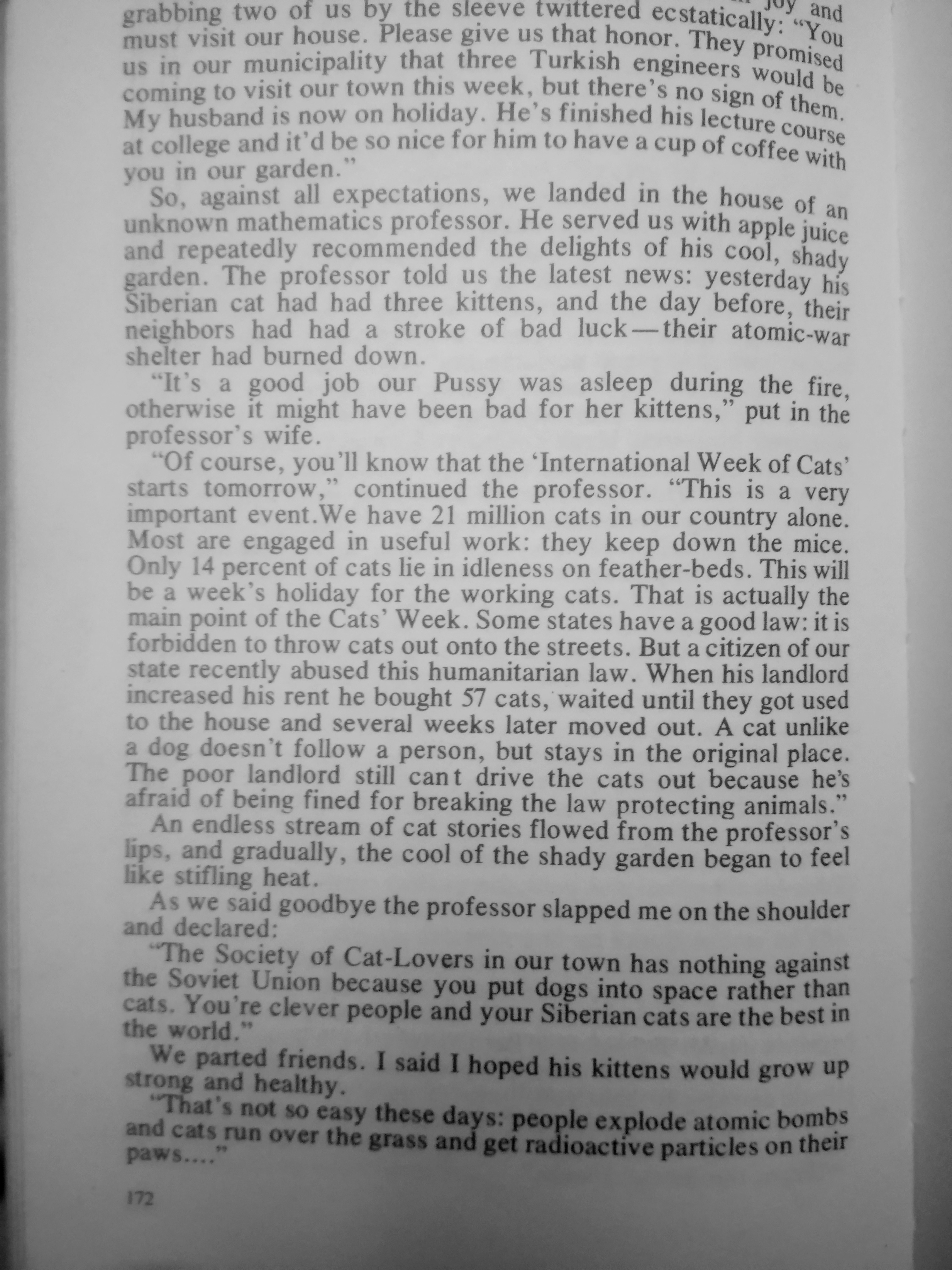 See yesterday's Links and Antidote du Jour here.