Michael McKaskle: "I have an hour long talk show on Redwood Community Radio this Friday at 7pm PST with CalPERS board member Margret Brown as my guest. Phone calls will be accepted after 7:30. It will be live streamed then archived at kmud.org."
New Evidence Reveals a 17,000-Year-Old Coastal Route Into North America Gizmodo (The Rev Kev)
'Sea, ice, snow, it's all changing': Inuit culture struggles with warming world Guardian
Growing Up With Steve Miller Texas Monthly
New 3-D printing technique enables faster, better, and cheaper models of patient-specific medical data Phys.org Chuck L: "A case of making lemonade out of the lemon growing inside your own skull."
Effects of E.coli Outbreak in Lettuce Ripple Through U.S. Food-Supply Chain WSJ
Details that look sharp to people may be blurry to their pets Phys.org (Chuck L)
Spiderman of Paris shows the superhuman demands placed on migrants to earn their citizenship The Conversation
Health Care
Senior advocates say new draft guide to Medicare distorts facts. Here's what you need to know PBS (Dr. Kevin)
Brexit
Britain to get new Brexit CURRENCY after EU exit as Tory plans BACKED The Express. The Rev Kev: "To go along with those blue passports you know."

Brexit: Norway plus EUReferendum.com

Another referendum on Britain's membership of the EU? It's a question of when, not if New Statesman. The Rev Kev: "Yeah, I know that you guys have shot this down in flames. Some people still want their sparkly pony however."
'Italy Knows the Rules' Der Spiegel
Class Warfare
China?
Trade Tantrum
US threat of tariffs on Chinese imports 'just a negotiating tactic' SCMP
Big Brother IS Watching You Watch
India
In symbolic nod to India, U.S. Pacific Command changes name Reuters

India Resists Lobbying by US Payment Firms to Ease Local Data Storage Rules The Wire

Shimla residents ask visitors to stay away due to water shortages FT
Syraqistan
In the Middle East, Putin has a lot to thank Trump for right now Independent. Robert Fisk.

The Syria connection to Iran, Afghanistan and China Asia Times Pepe Escobar
Trump Transition
Sunday morning with the Trumps Guardian (Dr. Kevin)

Little Scalia New York magazine

Trump signs 'right to try' drug bill The Hill
Antidote du jour: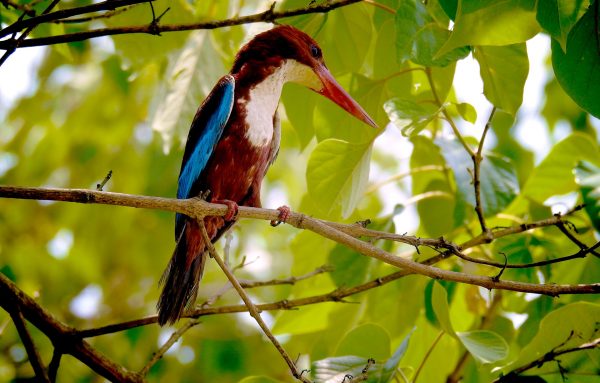 See yesterday's Links and Antidote du Jour here.