Mystery of Earth's Missing Nitrogen Solved Scientific American (original).
Plants repeatedly got rid of their ability to obtain their own nitrogen Ars Technica
What One New England Tree Can Tell Us About the Earth's Future Zócalo Public Square
Global Melting? The Economics of Disintegration of the Greenland Ice Sheet NBER
Liberals to buy Trans Mountain pipeline for $4.5B to ensure expansion is built CBC. Gee, I wonder who'll get the contract to operate it. Justin Trudeau wears cute socks tho.
Have central banks missed the exit train? World Economic Forum
Core Design Principles for a Central Bank Digital Currency Bank Underground
Facebook's size no barrier to deals in new areas: executive Reuters. Facebook scooters! Facebook juicers!
ABC took a big risk with 'Roseanne' reboot — and it just backfired CNN. What passes for a big story these days….
NFL admits there was no official vote on national anthem policy, instead informal show of hands NY Daily News. Bad governance no matter where you look.
North Korea
Top North Korean envoy boards flight for talks in U.S.: Yonhap Reuters
Twenty years of Indonesian democracy—how many more? New Mandala
Africa's Hidden Oil Hub Grows After Traders Make Millions Bloomberg. With handy map of oil chokepoints.
Syraqistan
Gaza's Hamas rulers say cease-fire reached with Israel AP

Alas, poor Bernard Lewis, a fellow of infinite jest Al Jazeera
Italian populist parties rekindle talks to form government FT. Bonds rally. An hour is a long time in Italian politics.
Italy's Nightmare Has No End In Sight Bloomberg
Championed League Verso
Completing Europe's banking union means breaking the bank-sovereign vicious circle Bruegel
Brexit
Soros-backed campaign to push for new Brexit vote within a year Guardian. Yves: "This is just silly. You can't do a referendum in a year, plus a year is too late." Soros should regain his mental discipline by taking up betting again instead of issuing pronouncements. And if he's talking his book, shame on him.

If only Brexit had been run like Ireland's referendum Guardian
Boost for Jeremy Corbyn as major civil service union throws weight behind Labour Politics Home
New Cold War
What Russia's New Government Tells Us About Succession After Putin Carnegie Moscow Center

America's Fifth Column Will Destroy Russia Paul Craig Roberts. With shout-out to Michael Hudson. Well worth a read.

Choose the truth instead of taking sides in the Trump-Mueller drama Jonathan Turley, The Hill
Trump Transition
Here's what's really happening with the 1,500 'missing' immigrant children CNN and The Democratic Precedent Jacobin. The latest moral panic.

Department of Homeland Security moves to finally rescind the International Entrepreneur Rule TechCrunch

U.S. Tariff Threat Could Scuttle Planned Trade Talks With China WSJ
Big Brother Is Watching You Watch
A trip to the ER with your phone may mean injury lawyer ads for weeks Ars Technica
For Google, all roads lead back to search FT. Great. Maybe they'll spend some money to decrapify it lol.
Realignment and Legitimacy
Jimmy Carter: U.S. Is an 'Oligarchy With Unlimited Political Bribery' Rolling Stone

Fascism is back. Blame the Internet. . Stoller: "It was obvious the invasion of Iraq and the loss of millions of homes would lead to chaos. Now idiots at Yale call themselves scholars of totalitarianism and publish this cr*p?"

Our Constitution Must Be the Battleground Bruce Fein, The American Conservative
Our Famously Free Press
By suing WikiLeaks, DNC could endanger principles of press freedom Committee of Protect Journalists

Here's a blueprint for a sustainable online state news nonprofit Nieman Labs
Black Injustice Tipping Point
Portland's gentrification has its roots in racism High Country News (GF). A tour of Portland, well worth a read.
Neoliberal Epidemics
It Saves Lives. It Can Save Money. So Why Aren't We Spending More on Public Health? NYT. A question that answers itself, once asked.
Guillotine Watch
Maybe She Had So Much Money She Just Lost Track of It The Cut. "'That's what they do in , is meals,' said [11 Howard concierge Neffatari Davis]."
Class Warfare
The more valuable your work is to society, the less you'll be paid for it David Graeber, LinkedIn (!).

The alarming statistics that show the U.S. economy isn't as good as it seems WaPo

Starbucks, at the Intersection of Race and Class in America NYT. I've been mulling intersectionality again, and I'm not sure headlines like this don't contain a category error.
We'll See It When We Know It: Recognizing Emergent Solidarity Economy Grassroots Economic Organizing (part two).
My Answer to 'Thank You For Your Service' The Progressive
Mortality in Puerto Rico after Hurricane Maria NEJM. "From the survey data, we estimated a mortality rate of 14.3 deaths (95% confidence interval [CI], 9.8 to 18.9) per 1 persons from September 20 through December 31, 2017. This rate yielded a total of during this period (95% CI, 793 to 8498), equivalent to a 62% increase in the mortality rate as compared with the same period in 2016. However, this number is likely to be an underestimate because of survivor bias. The mortality rate remained high through the end of December 2017, and one third of the deaths were attributed to delayed or interrupted health care."
The Tower LRB. Grenfell Tower; LRB has devoted its entire issue to this story, rather like The New Yorker did for Hiroshima.
Antidote du jour (via):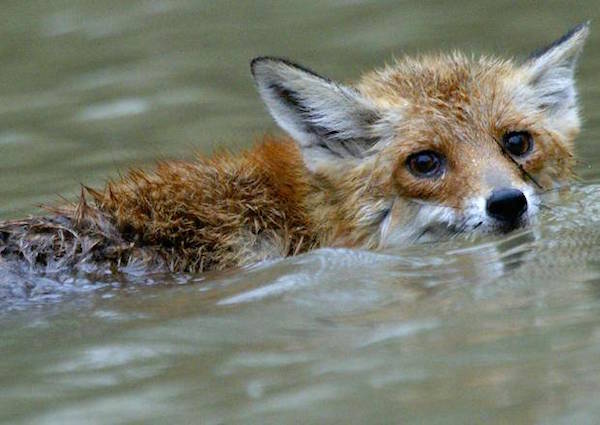 Bonus Antidote (DK):
Fennec stole your egg. He doesn't know what to do with it pic.twitter.com/pJdsPNs1Zu

— 壊れたサーフト (@SawftFox) May 28, 2018
DK: "Oligarch has money, doesn't really know what to do with it, but won't give it up."
See yesterday's Links and Antidote du Jour here.