People feeding kangaroos at an Australian sanctuary have made the animals so aggressive they're putting people in the hospital Business Insider
World´s largest Victorian glasshouse ´emerges gloriously´ after Kew restoration Daily Mail
Climate Change Turns Coastal Property Into a Junk Bond Noah Smith, Bloomberg
Liquidity ousts leverage as the big market worry FT
This is what the Warren Buffett empire looks like, in one giant chart MarketWatch
Fewer dark corners for dirty money to hide in FT
The Gambler Who Cracked the Horse-Racing Code Bloomberg
Former Oklahoma Police Pension Fund Chief Charged With Seven Felonies Governing
Amazon halts plan for office tower in Seattle over proposed tax Reuters (EM).
AI researchers allege that machine learning is alchemy Science
A critical security flaw in popular industrial software put power plants at risk ZDNet (CL).
Twitter: No big deal, but everyone needs to change their password The Register. On World Password day, no kidding!
Dark Side of Computers, Smart Phones and Tablets: Blue Light Causes Cancer, Ruins Your Eyes and Makes You Toss and Turn at Night Washington's Blog. Any blue lights I have taped over, and my machines are set to night mode as well.
Bond investors pull money from emerging markets FT
Brexit
The Telegraph's call for patriotic Brexit poems has backfired quite spectacularly The Canary (CL). Nobody could have predicted….

The strong economy: how Brexit dishonesty began Mainly Macro
Local elections 2018: Tories win back Barnet amid Labour antisemitism row – live Guardian
Corbyn's capital: the story of how London became a Labour city New Statesman
Syraqistan
China?
Will China Replace the US Global Role? The Diplomat

China 'deploys missiles' in South China Sea, US, Australia warn of consequences ABC Australia (KW).

Concerns grow as Team Trump kicks off trade talks with China Asia Times
New Cold War
RUSSIAN FEDERATION SITREP 3 MAY 2018 (Patrick Armstrong) Sic Semper Tyrannis
For Germans, Nord Stream 2 is no longer just a commercial interest Handelsblatt
Trump Transition
Pompeo vows to reinvigorate diplomacy, restore US 'swagger' Federal News Radio

Giuliani May Have Exposed Trump to New Legal and Political Perils NYT
Corruption Is Bad HuffPo. "We can't just address money in politics. We have to address money in government." –Rohit Chopra, incoming federal trade commissioner.
Big Brother is Watching You Watch
De-Briefing Academics: Unpaid Intelligence Informants (PDF) James Petras. Academics returning from Latin America, but one might imagine academics returning from the flyover states are also debriefed….
Our Famously Free Press
Online anger is gold to this junk-news pioneer PBS (Bill B).
Time for a New U.S. Foreign Policy Narrative Ian Bremmer and Joe Kennedy III, Foreign Affairs. So he's running?
Imperial Collapse Watch
It's Not Just the Forward Deployed U.S. Naval Institute

Weapons Training Likely Causes Brain Injury in Troops, Study Says WSJ

Ranks of Notorious Hate Group Include Active-Duty Military Pro Publica (UserFriendly).

'Homeland' Review: Finale Ends a Magnificent Season 7 With a Radical Message for America IndieWire (EM). EM: "I only watched Homeland through season 4 (don't get Showtime so would buy used DVDs of each season maybe a year after they came out), but while searching for something else on IMDB, happened across this gag-worthy bit of life-needs-to-be-more-like-a-Hollywood-show propaganda:

"Homeland's" president has never been a Donald Trump stand-in. She's her own character emblematic of much more than our Cheeto-in-Chief. But her action is the kind of thoughtful, idealistic, self-sacrificing move that he would never make, even if it's easy to argue he needs to — would the world not be a better place if instead of focusing on when and how Trump's lies will be exposed (and it's quite clear he has lied), that he step aside and let the country's mass healing begin? Would the effort alone, whether or not it works, be admirable? His few remaining proponents may argue otherwise, but it's hard to dismiss the gesture seen in this fictional (yet studiously relevant) take on America.

And of course the baddies in season 7 – the ones who drive our heroic CIA gal to madness – are the deplorable Rooskies!" Lambert here: "Healing." Another word to watch out for. Generally the people calling for healing are highly unlikely ever to have been injured.
Jobs Guarantee
The Guardian view on a job guarantee: a policy whose time has come Editorial, Guardian

A Consensus Strategy for a Universal Job Guarantee Program (PDF) Randall Wray, Levy Institute (UserFriendly).

The Job Guarantee (JG) Pavlina Tcherneva (UserFriendly). A very useful compendium.
Class Warfare
Bad TV n+1
Could robots be counselors? Early research shows positive user experience TechXplore (original).
The Redistribution of Sex Ross Douthat, NYT. Fools rush in…
The Key to Everything NYRB. Big if true.
Antidote du jour (via):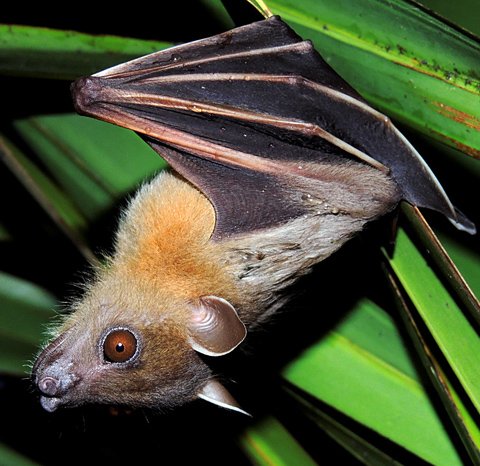 Named Eric, no doubt….
See yesterday's Links and Antidote du Jour here.