The legend of Bruno ends by the side of the road MPR (Chuck L) :-(
If Illinois legalizes marijuana, what happens to pot-sniffing dogs? pantagraph.com
Mystery benefactor returns sacred pipe tied to U.S.-Dakota war Minnesota Public Radio News (Chuck L)
See 15 years of change in the Arctic EarthSky (Chuck L)
U.S. Wind Energy Demand Surges OilPrice
Record-breaking paper water purifier operates at near 100% efficiency Inhabitat
Lyme Disease Is On The Rise Again. Here's How To Prevent It NPR (David L)
U.S. Cities Lose Tree Cover Just When They Need It Most Scientific American
New study finds climate change threatens Marine Protected Areas PhysOrg
A Restaurant in Birmingham, Alabama, Is Voted Best in America Bloomberg. I've been telling readers Birmingham is a foodie center with many good restaurants. I do better there with dining out than in San Francisco.
China?
Beijing is going to have to start making a lot of life or death decisions about the Chinese economy Business Insider
India
In Blow to Monsanto, India's Top Court Upholds Decision That Seeds Cannot Be Patented EcoWatch

As North India braces for thunderstorms, vague weather alerts are of little help The Scroll (J-LS)
Forgive the long quote from Politico's daily European newsletter, but this is the best one-stop shopping I've seen on the state of play in Italy:
THE PRESIDENT'S PREROGATIVE: On Monday evening, Italian President Sergio Mattarella proposed a "non-political government" as the temporary solution to Italy's post-election impasse. That move indicates he's not going to give a mandate to someone who'll run at the next election, whenever that may happen. Deciphering the president's statement, there are now three options (and Mario Monti's quite explicitly isn't among them).

1. A presidential government that survives a vote of confidence, which stays in place while political parties sort out their differences and find an agreement for a new, political government.

2. A presidential government that gets parliament's confidence and a built-in shelf life until December or so, which would be enough time to present a 2019 budget and possibly a new electoral law that Italian politics has been so obsessed with.

3. That presidential prime minister fails to get the votes in parliament, which would mean a very early election. Both the League and the 5Star Movement called for a vote as early as July, but Mattarella said a summer vote "has so far been possible to avoid" — indicating in presidential Italian that he prefers to keep things that way and not ruin Italians' summer with tutti al mare. 

THE WINNER IS: While 5Stars leader Luigi Di Maio struggles for survival at the helm of his party, the real winner — who needn't fear either new elections or internal uprising — is the League's Matteo Salvini. POLITICO's Jacopo Barigazzi lays out Italy's new reality.
Brexit
Brexit Britain's satellite threat falls flat with Brussels Politico. NC readers had already seen this as an empty threat.

Theresa May facing renewed turmoil over Brexit options Guardian. This could be a default headline for half the Brexit stories for the past eight months.

Brexit: where the fudge goes to die Richard North. Debunking of the Guardian story above.

CABINET F-EU-D Boris Johnson 'fed up with Theresa May's dithering over Brexit and believes he is the only Leave champion left'The Sun. North effectively debunked this too.

Possible date for #Italy snap elections is July 22 ~ANSA via @marcodifonzo

— Yannis Koutsomitis (@YanniKouts) May 7, 2018
Tens of thousands defy the Conservative government and bring Scotland's largest city to a standstill The Canary (Chuck L)
New Cold War
US Navy resurrects Second Fleet in Atlantic to counter Russia BBC

Putin's inauguration: Ex-German chancellor's front row seat sparks criticism DW
Syraqistan
Iranian president: We will 'remain committed' to nuclear deal if Trump pulls out Politico. UserFriendly: "Wowzers. Europe stepped up.​"

But the fact that Trump is announcing….something…is not promising:

I will be announcing my decision on the Iran Deal tomorrow from the White House at 2:00pm.

— Donald J. Trump (@realDonaldTrump) May 7, 2018

Trump poised to ignore warnings and scrap Iran nuclear deal The Times

Who is Losing the Nile? orientXXI (J-LS)

Israel offended Japan's prime minister by serving him dessert in a shoe, something 'despised' by Japanese people Business Insider
Big Brother is Watching You Watch
Connected Cars Don't Necessarily Disconnect Previous Owners When Resold The Drive

UK police say 92% false positive facial recognition is no big deal ars technica
Tariff Tantrum
US-China tech wars threaten 'economic carnage' Financial Times (Kevin W)

Democrats tread fine line on tariffs in Trump country Financial Times
Trump Transition
Norman Solomon: Putting the "Democratic" in the "Democratic Party" YouTube
Cenk and Young Turks Team: Your Deficit Hawkery is Unrealistic and Stands in the Way of Progressive Change New Economic Perspectives
The Pleasure and Pain of Being California, the World's 5th-Largest Economy New York Times. JTM: "Gross oversimplification?"
Schneiderman Exits
Four Women Accuse New York's Attorney General of Physical Abuse New Yorker. Article appears at ~ 7:00 PM. Schneiderman announced his resignation by 10:00 PM. That may be a speed record.

New York attorney general resigns after allegations of physical abuse The Hill

Four Women Accuse New York Attorney General of Physical Abuse Bloomberg (David L)
Long lending boom will be a test of 'shadow' finance Financial Times. Finally, some discussion of private equity credit funds.
A Private-Market Deal Gone Bad: Sketchy Brokers, Bilked Seniors and a Cosmetologist Wall Street Journal
Kill Me Now
Oliver North named president of the National Rifle Association Washington Post
Class Warfare
Antidote du jour. From Eureka Springs:
Nine years ago I rescued Louiza Felina from the local shelter. For both of us it was love at first sight. She was so small, never topping seven pounds, even the shelter thought she was still a kitten. Last Saturday as I watched her catch what would be her last bird I knew something was amiss. By Monday morning she would not eat or drink so I rushed her to the vet. It took a couple of days and nights for them to be able to see the bobcat fever in her blood test. Wednesday was the last day she was able to purr in my arms. We put her down today, Saturday afternoon. She was a fantastic companion who never lost a sense of wonder. I'm ever so thankful for the years we had and she will be sorely missed.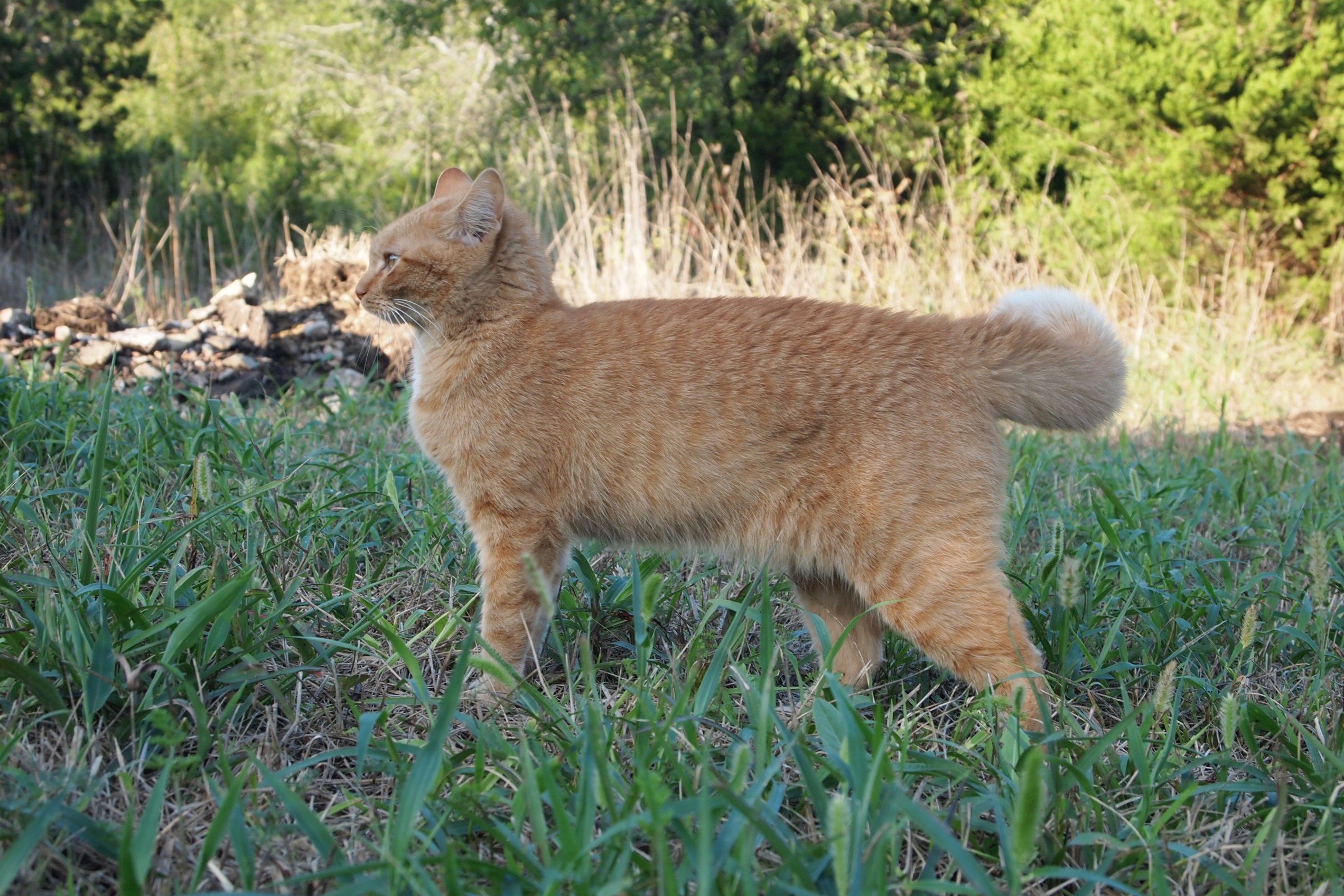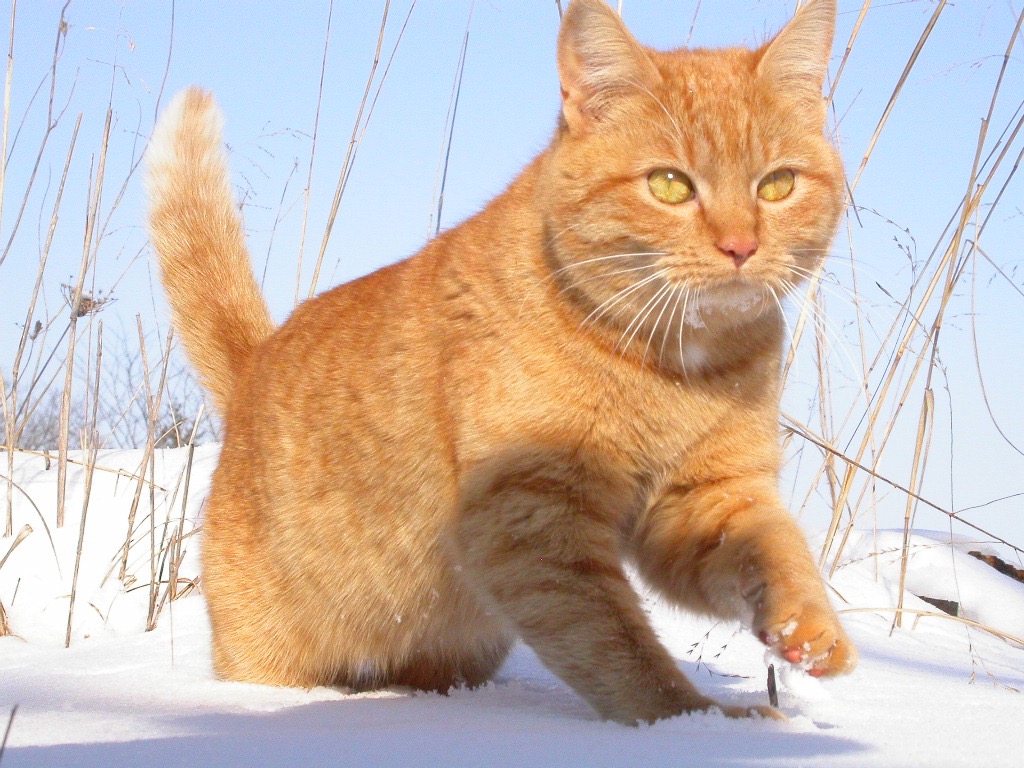 See yesterday's Links and Antidote du Jour here.