Giant hogweed, plant that causes blindness and third-degree burns, discovered in Virginia CBS
Weeds Are Winning in the War against Herbicide Resistance Scientific American
Lloyds under pressure as HBOS fraud report is published Guardian (Richard Smith). Smith: "Lloyds HBOS bomb finally goes off. Giant fraud, giant fraud coverup – just about everyone is alleged to be implicated: HBOS directors, Lloyds directors, FCA, KPMG…" Thread with excerpts from a nastygram to Lloyds, with an NC mention:
A few excerpts of APPG chair @kevinhollinrake's explosive six-page letter to Lloyds chief executive António Horta-Osório pic.twitter.com/4NAGnVJaIg

— Ian Fraser (@Ian_Fraser) June 14, 2018
SoftBank: inside the 'Wild West' $100bn fund shaking up the tech world FT
Where is State Street deploying AI? Everywhere American Banker
As Tesla races to meet Model 3 deadline, factory pressures and suspicions grow WaPo
Tesla severance agreements may restrict whistleblowers AutoBlog (EM).
Life, Liberty, and Trade Secrets Rebecca Wexler, Stanford Law Review. "A criminal trade secret privilege is ahistorical, harmful to defendants, and unnecessary to protect the interests of the secret holder."
How the Corporate Media Enslave Us to a World of Illusions Counterpunch (EM).
Syraqistan
US says Israel responsible for Syria air strike that killed dozens of pro-Assad fighters Independent

Syria – Ready To Start The Daraa Campaign Moon of Alabama

No breakthrough in Turkey-Iran-Russia talks on Syria constitution Al Jazeera
North Korea
Pompeo cancels Senate briefing on North Korea deal NBC

North Korea expected to begin transferring remains of U.S. troops soon: officials Reuters (KW).

How energy could play a role in North Korea denuclearization talks Axios
Brexit
What's Left to Be Settled Before Brexit (Quite a Lot) Bloomberg

We can get through Brexit if we're high, says Hague Daily Mash
The Guardian view on the NHS cash boost: pay for it with deficit spending Editorial Board, Guardian. With shoutout to Stephanie Kelton!
The Force Behind Europe's Populist Tide: Frustrated Young Adults WSJ
Combative Salvini seizes control of Italy's agenda FT
The Right to Explanation, Explained Margot E. Kaminski, SSRN (PDF). "[T]he significant algorithmic accountability regime established by the GDPR."
China?
The United States Is Pushing Toward War With China The Nation

Nothing to fear from China, says Malaysia's Mahathir Mohamad, but lopsided deals must end South China Morning Post
'It's a blessing': Why a millennial 'towkay' fasted with his Muslim migrant workers Channel News Asia
Migration
This map shows the US really has 11 separate 'nations' with entirely different cultures Business Insider
Trump Transition
Imperial Collapse Watch
Fall of the American Empire Paul Krugman, NYT

Thanks To NATO Infighting, the Future of the F-35 Is Shrinking Defense One

How quickly could Canada build an atomic bomb? Ottawa Citizen
Net Neutrality
This California Democrat is single-handedly ruining our best chance to save net neutrality Medium
Health Care
Trump administration finalizes rule to expand association health plan access Modern Healthcare. On the "skimpier" association plans, see NC here. Note this is being done through regulation and not, as originally proposed, through executive order.
The dangerous complacency of classical liberalism The Week
Class Warfare
Worker Cooperatives – Islands in a Sea of Capitalism (podcast) Grassroots Economic Organizing

Race-Class Narrative National Dial Survey Report (PDF) Demos

More than 400 Washington Post staffers wrote an open letter to Jeff Bezos calling out his 'shocking' pay practices Business Insider
Alexa for hotels lets guests order room service, control in-room smart devices [Updated] Ars Technica (BC). BC: "Shoot me now." And in an update to the article: "According to an Amazon representative, hotel guests can request for the Echo device to be removed from their room if they do not want to make use of Alexa during their stay."
I went to the massive World Cup party in Moscow, where up to 25,000 fans celebrate the games Business Insider
Messi Walks Better Than Most Players Run FiveThirtyEight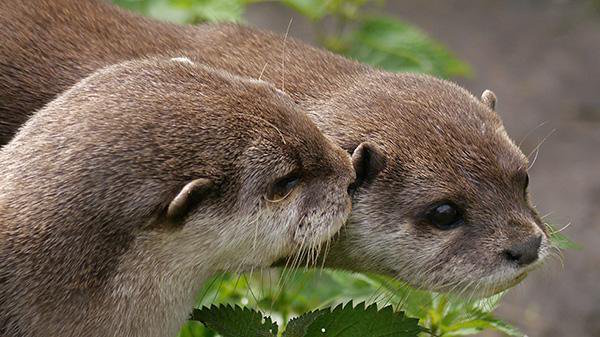 See yesterday's Links and Antidote du Jour here.