Dear patient readers,
Your humble blogger is fighting a bug. So forgive the thin original posts. I need a bit of R&R.
Inebriated hedgehogs spend night in captivity after overdoing it on advocaat Metro (J-LS)
Puan, the world's oldest Sumatran orangutan, dies aged 62 South China Morning Post (J-LS)
A Renewed View of Some of the World's Oldest Trees New York Times (David L)
Three people in a polyamorous relationship recognized as legal parents of a child in Canada RT
Flooding from sea level rise threatens over 300,000 US coastal homes – study Guardian (Christine N)
North Korea
The Force Behind Europe's Populist Tide: Frustrated Young Adults Wall Street Journal (John C)

Opinion: Donald Trump's Germany Twitter rant actually helps Angela Merkel DW

Migration hijacks French-German summit Politico

Angela Merkel promises to support Italy on migration after Giuseppe Conte meeting in Berlin DW. Merkel and the coalition were already on the same page.

Brexit

Commission says new EU-UK security relationship will have a 'guillotine clause' in meaning it is automatically declared null and void if Britain leaves the European Court of Human Rights or refuses to execute a relevant ECHR judgement. pic.twitter.com/Q1oYDvlZQh

— Nick Gutteridge (@nick_gutteridge) June 18, 2018

People say that with Brexit, nobody knows what's going to happen, to those people I say: "Nope, it's simple", check out this handy flow chart to work out what's going to happen next. pic.twitter.com/7yjzKZZdfx

— das v (@dasvee) June 18, 2018

The impact of non-tariff barriers on EU goods trade after Brexit VoxEU

As the Brexit shambles shows, May needs to learn how to do diplomacy Guardian (Plutonium Kun)

Theresa May faces showdown with pro-European Tory MPs after Lords hands Government Brexit defeat Telegraph. This Government v. Parliament power struggle is also developing a Groundhog day feel.
KPMG's audit work unacceptable, says watchdog BBC (Kevin W, vlade)
Grenfell Tower had wrong pipes for firefighters to use ExpressDigest (David J)
Syraqistan
Attacking Hodeidah is a Deliberate Act of Cruelty by the Trump Administration Counterpunch

t's Time To Start Getting Enraged At What Western Imperialists Have Done To Syria Caitlin Johnstone (UserFriendly)

A Top Trump Aide Worked In Libya With Key Backers Of An Alleged "Sex Cult" Buzzfeed. UserFriendly: "​How is this not the Onion?​"
Big Brother is Watching You Watch
Priscilla Chan Leaves Mark Zuckerberg For Onion Social CEO The Onion

A Call to Bring Julian Assange Home Consortium News (Darius)
Imperial Collapse Watch
Counterdrug Programs Come With Increased Drug Production – Where Does The Money Go? Moon of Alabama (Chuck L)
Tariff Tantrum
Trump Transition
The IG Report Says the FBI Is Deeply Flawed. I Know. John Kiriakou, Reader Supported News (bwilli123)
Fetishizing "Identity Politics" Could Cost Democrats in 2020 The Intercept (UserFriendly)
The Reputation-Laundering Firm That Ruined Its Own Reputation New Yorker (vlade)
Distressed debt funds tap into fears over credit cycle Financial Times
Tesla's reality begins to collide with Elon Musk's vision Australian Financial Review (Kevin W)
Elon Musk emails employees about 'extensive and damaging sabotage' by employee CNBC. Help me.
Class Warfare
a great demo Frederick deBoer. Way better than the title.

1. Destroying vulnerable families is a specialty of the Trump administration. I will point out that @AjitPaiFCC at the FCC made a below-the-radar policy to do this to the families of prisoners.

— Matt Stoller (@matthewstoller) June 18, 2018

How the Koch Brothers Are Killing Public Transit Projects Around the Country New York Times (J-LS)
Antidote du jour. Tracie H: "Leafy Sea Dragon at the Aquarium of the Pacific."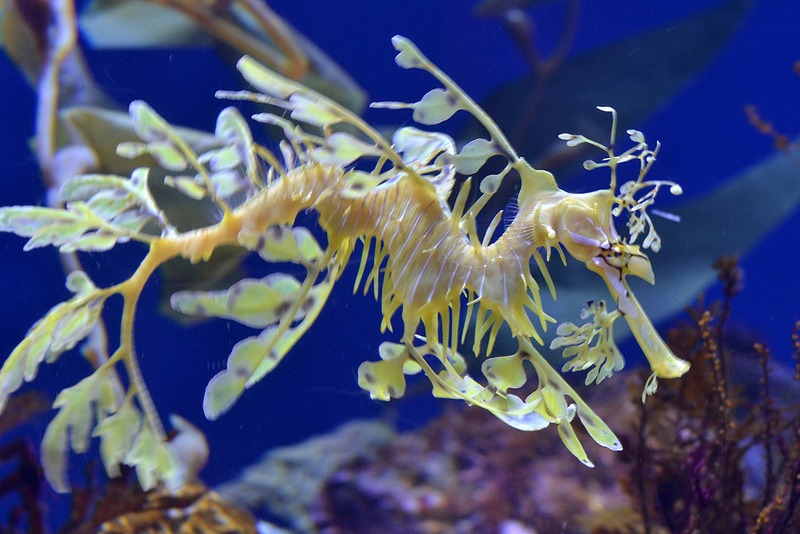 See yesterday's Links and Antidote du Jour here.