Horses remember if you smiled or frowned when they last saw you New Scientist (KS).
Rat Suspect Found Dead In ATM Amid $19,000 Worth Of Chewed Indian Rupees HuffPo (KW).
Walmart defies investor push to rewrite bond rules FT
This Deal Shows How the Junk-Credit Market is Still Irrationally Exuberant Wolf Street (EM).
The Supreme Court decision that will put more taxes on internet sales is good news for you Business Insider (KW).
Thermostats, Locks and Lights: Digital Tools of Domestic Abuse NYT
Syraqistan
"In Search of the Phoenicians" by Josephine Quinn Asian Review of Books
Brexit
North Korea
Korea seeks to speed up 'northern' economic projects with Russia Korea Times. Railroads, pipelines, electricity grid.

Former US chief spook does U-turn on denuclearization Asia Times
China?
Mahathir Seeks to Recover $4.5 Billion 1MDB Funds, Goldman Fees Bloomberg
The 'Soft Coup' and the Attack on the Brazilian People Counterpunch
New Cold War
Russiagate's 'Core Narrative' Has Always Lacked Actual Evidence The Nation

Mueller's Fruit of the Poisonous Tree WSJ

Mention of Trump campaign may be off the table at Manafort trial Politico
Trump Transition
Military largely absent from government reorganization Federal News Radio

What's inside Trump's major government overhaul Federal Times

Look at How Employable All These Trump People Are Splinter News
Migration
Images of Children Crying The Automatic Earth. Illargi critiques two bullshit images of crying migrant children (one used immediately below). There was a third, propagated by Jon Favreau and "a number of prominent liberals."

It's all in the framing:

— ???RisasPieces??? (@RisasPieces6) June 23, 2018
The owner of the Red Hen explains why she asked Sarah Huckabee Sanders to leave WaPo
'What would Mr. Rogers think about you?' hecklers yell at Pam Bondi outside of Mr. Rogers film Orlando Weekly
Seth Rogen Refuses Photo with Paul Ryan, Scolds GOP Lawmaker in Front of His Kids Newsweek
Washington, D.C.: the Psychopath Capital of America Politico. The paper is not yet peer-reviewed.
Democrats in Disarray
The Democratic Party is moving steadily leftward. So why does the left still distrust it? Vox

Democratic Rep. Joe Crowley, Facing Progressive Challenge, Turns to GOP Lobbying Firm for Cash The Intercept
A California Billionaire Sets Michigan's Energy Policy WSJ Tom Steyer.
Health Care
The Conservative Case for Universal Healthcare The American Conservative
Class Warfare
Intolerable Opinions in an Intolerant Time Counterpunch
Teenager uses sign language to communicate with blind and deaf man during flight CNN (KW).
Why personal agency matters more than personal data Project VRM
Antidote du jour (via):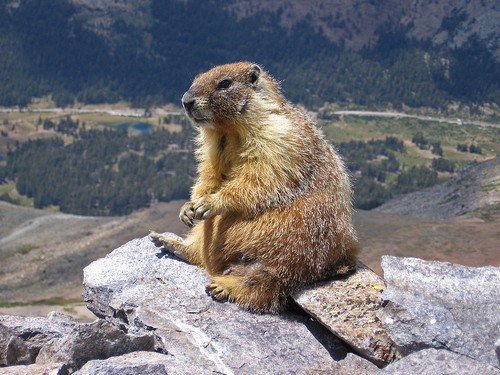 Bonus antidote, thread:
I just went out to try to help a juvenile raccoon crossing the street, to intercept and warn cars to slow down.

I thought the raccoon was going back in a backyard, but then it zipped across the street. Thankfully no cars were passing by then.

I've a lot to say about animals.?

— A. Marmot ?Underground? (@_Anunnery) June 17, 2018
See yesterday's Links and Antidote du Jour here.