JetBlue tightens policy on emotional support animals CNN
Junior High Teacher Charged Criminally After Feeding Puppy To Snapping Turtle In Class Jonathan Turley. EeeeW!
Guatemala volcano: Nearly 200 missing and 75 dead BBC
Before I Forget: the video game that tackles dementia Guardian (UserFriendly)
China?
US presses airlines to resist China over Taiwan Financial Times
North Korea
What will be the outcome of Trump and Kim Jong-un's nuclear summit? Guardian

Trump Wants Kim to Commit to Disarmament Timetable in Singapore Bloomberg

To sweeten summit pill, Moon offers Kim a peace treaty. So what? Asia Times
EU army looms? Merkel backs Macron's European Defense Force initiative RT (UserFriendly)
Italy
Italy's new PM Giuseppe Conte's inaugural speech vows radical change DW

Interviewed by Vanity Fair Italia on the new 5S-Lega government – Read the original Q&A in English Yanis Varoufakis. Correctly critical of the right wing elements of the program,but still hopeful re weakening the austerity vise.
Brexit
Government loses more than £2bn of taxpayers' money selling off RBS shares despite warnings Independent
Syraqistan
Mr Trump reactivated the US sanctions against Iran last month when he pulled Washington out of the landmark 2015 nuclear accord with Tehran. Unless Swift wins an exemption, it will be required by the US to cut off targeted Iranian banks from its network by early November or face possible countermeasures against both its board members and the financial institutions that employ them.

These could include asset freezes and US travel bans for the individuals, and restrictions on banks' ability to do business in the US.
Imperial Collapse Watch
The Empire Strikes Out Counterpunch

John Bolton Wants No Deal With North Korea Or Iran – But Is There Any Other Choice? Moon of Alabama
Big Brother is Watching You Watch
Tariff Tantrum
Exclusive: China's ZTE signed preliminary agreement to lift U.S. ban – sources Reuters. Wowsers. Includes "replace its board and executive team in 30 days."

China Offers to Buy Nearly $70 Billion of U.S. Products to Fend Off Trade Tariffs Wall Street Journal. Note Lambert included this i Water Cooler yesterday.
Trump Transition
The Memo: Trump stokes culture wars over national anthem The Hill
Health Care
New York, Washington state propose double digit rate hikes for ObamaCare plans The Hill (UserFriendly)

Vets May Wait Longer to See Private Doctor Than a VA Provider: Report Military.com
Democrats in Disarray
The Democratic party is in a murky mess Guardian (UserFriendly)

Howard Schultz rips Democrats for veering too far left CNBC: "​Just what we need, a clueless plutocrat that doesn't know anything about economics."
June 5 Primaries: DFA watching California U.S. Senate, U.S. House, key District Attorney races Democracy for America. Lambert will have much more to say about the elections in Water Cooler.
Washington sues Facebook and Google over failure to disclose political ad spending TechCrunch
Why Our Green Parties Haven't Taken Off Bruce Dixon, Black Agenda Report (Darius)
Social Security to tap into trust fund for first time in 36 years MarketWatch (Jim Haygood, Dr. Kevin). As Marshall Auerback said via e-mail:
So what? It's just an accounting fiction. It's like the idea of a "lock box". The money allocated to the 'hospital insurance fund', just like the 'Social Security Trust Fund' is one of Uncle Sam's cookie jars. He also has a defense cookie jar, a corporate welfare cookie jar, etc. We count taxes as Uncle Sam's income, and he can pretend he stuffs the various cookie jars with those tax receipts — the payroll tax goes into the Social Security cookie jar, and he pretends it pays for Social Security spending. Maybe he pretends capital gains taxes go into the corporate welfare cookie jar. And so on. That is all internal accounting.

Same thing with the funding for the FDIC. You recall that there was a similar scaremongering tactic directed against the FDIC funding after the 2008 crisis. The concern was that it would 'run out of money' and would have to draw on a credit line directly from Tsy. The only reason why this was a problem from Bair's perspective is that it would have effectively put the FDIC under the control of Geithner, (and, as you know, they had very different views on how to handle banks), but NOBODY seriously believed that the FDIC would run out of money, or else there would have been a ton of bank runs.

So this is the usual BS that you see from the deficit hysterians.
Police State Watch
With Guns Drawn, Police Broke Into Chelsea Manning's Home Shadowproof (UserFriendly)
Seymour Hersh on spies, state secrets, and the stories he doesn't tell Columbia Journalism Review (furzy)
Wanna Innovate? 3 Reasons Why You Should Implement Power-Law Distribution Forbes
Societe Generale to pay $750 million to settle LIBOR manipulation charges Pensions & Investments
Citibank, DB To Fight Possible 'Criminal Cartel' Charges In Australia SafeHaven (EM)
Recode Daily: Some still-waiting Tesla Model 3 customers want their reservation money back Recode
There are now more job openings than people unemployed Axios
This time is different? pic.twitter.com/f2cVpcmjEE

— Tracy Alloway (@tracyalloway) June 5, 2018
Class Warfare
Antidote du jour. Eddie M: "The wildflowers and butterflies of the Ozarks, the ones on the milk thistle are from last summer."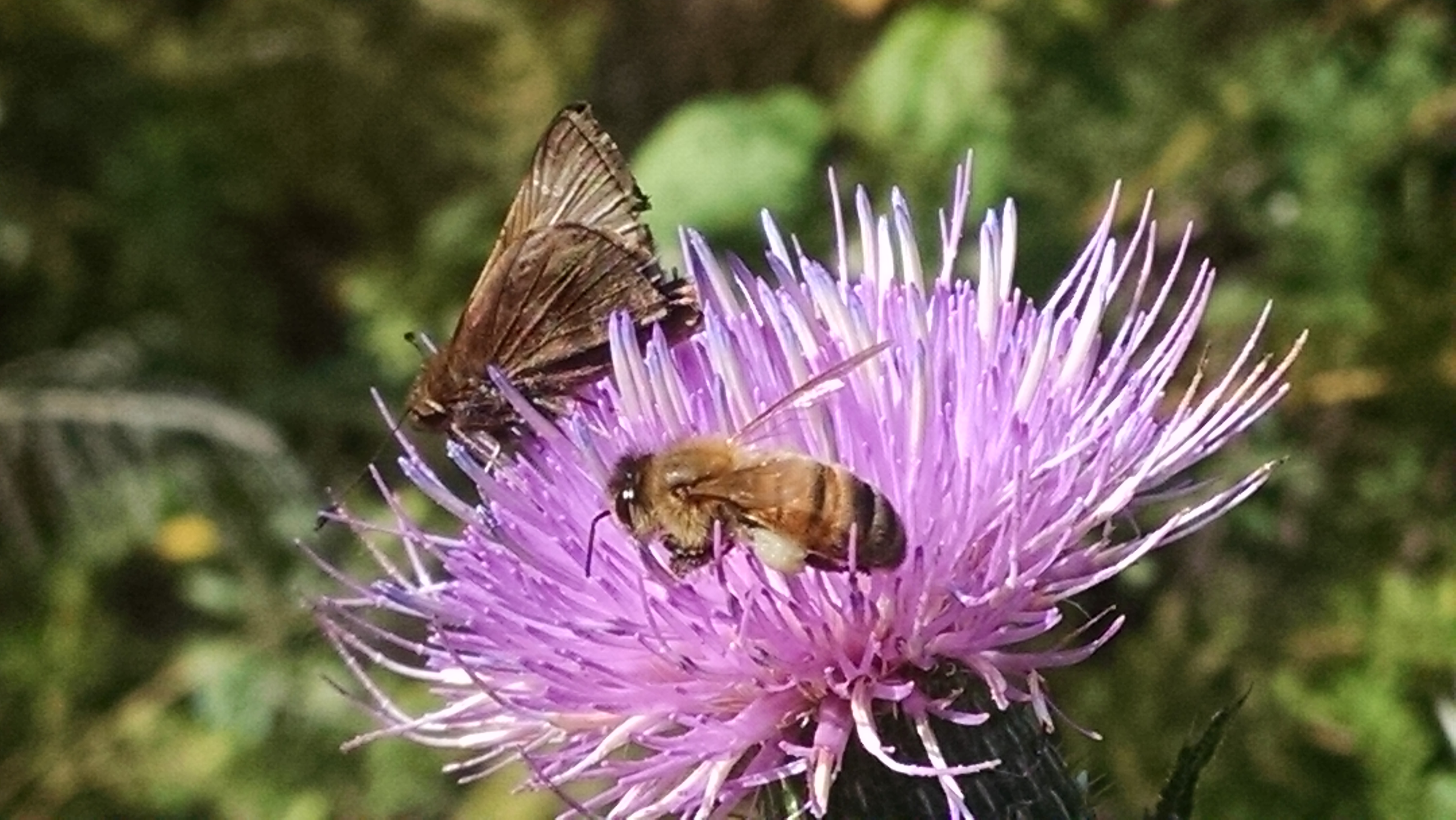 And a bonus:
Old English sheepdogs. pic.twitter.com/9eB5jqynvO

— Nature Inside (@nature1nside) June 3, 2018
See yesterday's Links and Antidote du Jour here.