Yves here. I feel compelled to clear up a point of confusion as to what the term "money laundering" means. It has been routinely misapplied regarding sales of Trump real estate. While most people informally regard money laundering as getting the proceeds of non-kosher activity, like drug dealing, into some sort of holding well removed from its source, like real estate or stock, anti-money laundering laws focus on keeping dirty money from getting into the financial system. That's why, among other things, banks are subject to "know your customer" rules and are required to monitor and report suspicious transaction activity.
Banks are responsible for anti-money laundering checks, not owners of real estate.
When Trump sold real estate and the money was transferred through banks, Trump did not engage in money laundering, no matter how illicit the source. Banks are responsible for compliance with anti-money-laundering statutes. The only way a sale of real estate would amount to money laundering would be if the real estate owner took payment outside the banking system, say cash, gold, diamonds…
A way Trump could have engaged in money laundering is via his casinos. In fact, this is almost certainly a meaningful activity for most casinos. However, casinos can't launder enough money to be of much use to an oligarch.
By Gaius Publius, a professional writer living on the West Coast of the United States and frequent contributor to DownWithTyranny, digby, Truthout, and Naked Capitalism. Follow him on Twitter @Gaius_Publius, Tumblr and Facebook. GP article archive  here. Originally published at the DownWithTyranny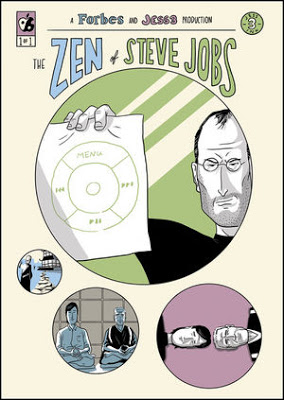 The Cult of the High Tech Billionaire
The very rich aren't like the rest of us, but they're a whole lot like each other. That puts people like Rupert Murdoch, David Koch (who is ailing, by the way), Donald Trump, Russian gangsters and oligarchs, Jamie Dimon and Mark Zuckerberg in a much more shared world than most of us care to think about.
For example, recent reports show how money from Russian oligarchs, $21 billion between 2010 and 2014 alone, and laundered through places like Moldava and Latvia, ends up at places like HSBC and Citibank. It makes sense: banks are in the business of acquiring money, and global criminal-political activity is where great big piles of it are found. Banks go where the customers are.
The money-laundering bank BCCI, now defunct, didn't set that pattern, but they were the most prominent to get caught at it. Not too long ago, Jamie Dimon's bank JP Morgan Chase was also caught with its hand in the money-laundering till, but no one thinks of Dimon and his operation as a money-launderer. The BCCI scandal was back in the 1990s, when banks could be accused of crimes. Starting in 2009, that flaw's been fixed.
I suspect at this point that the whole of Donald Trump's operation, or at least the major part of it, involves money-laundering, and that this will be seen by historians as his actual crime. It's also the reason he could be blackmailed out of office, if his enemies would want to go that route. ("Planning to return to that nice little business you have? Want it to exist when you're done here? I think we can work something out; consider this an exit interview.")
The Koch political machine, of course, is a massive money laundering operation, since its donors are invisible and there's so much money involved. Whose money is being hidden? Who knows? Can any source be excluded? None, not even foreign money from who-knows-where.
(There's an obvious side story here, but no one with real power wants to tell it. The global big-money network is also a bad-money network that encompasses almost every one in it. Not just Trump; everyone who floats on money floats on dirty money to some degree or another. Why aren't they all prosecuted? Maybe they're all in the game, including owners of the media that might do the reporting.)
Mark Zuckerberg's News Shows
This brings us to Mark Zuckerberg and Rupert Murdoch.
You wouldn't think these fellow billionaires would have much else in common. After all, Murdoch is in charge of the massive right-wing propaganda machine known as Fox News, Trump's favorite network and a fortress of evil and destruction to many observers, while Facebook's Mark Zuckerberg is a Silicon Valley billionaire, one of the brightest lights in a culture with a largely left following.
Like Steve Jobs, high tech billionaires supposedly see the better future first and will lead us there. As the poster at the top makes clear, they're seen by many as the better angels of our aspirations.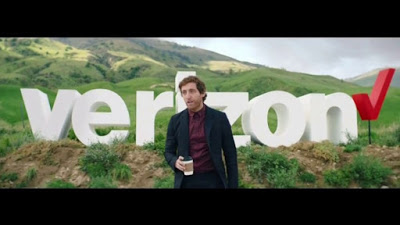 Thomas Middleditch, actor and star of the hit series
Silicon Valley
, taking "sellout money" (his phrase) and shilling for Verizon, the company most strongly associated with killing net neutrality
The Cult of the High Tech Billionaire is remarkably similar to the "cult of the airman" from the early 1900s, airmen and women being the supposed far-seeing, kindly futurists of a previous era. For more on that earlier cult, see the introduction to this piece: "Google Scores a Pro-Monopoly Seat on Trump Transition Team."
If you thought, though, that Murdoch and Zuckerberg had little in common but their money, you'd be wrong. Mark Zuckerberg and Facebook are launching a TV news feed called Facebook Watch.
Facebook's First Wave of Funded News Shows Will Debut July 16, With More on the Way

The first fruits of Facebook's multimillion-dollar investment in news programming from brand-name TV networks and digital media companies will go live next week — and the social giant has announced another half-dozen news shows that it's funding.

Starting on Monday, July 16, programming from CNN, Fox News Channel, Univision, ABC News and others will be featured in a dedicated news section in Facebook Watch, its recently launched video platform for episodic programming. The Watch news section will feature news videos from national and local news orgs, and users will see a personalized feed based on the publishers they follow and what their friends are watching. (Facebook users also can access the shows directly from their show pages.)

The first lineup of previously announced shows from news publishers include those from ABC News, Advance Local, ATTN:, CNN, Fox News, Mic, Quartz, and Univision. Over the course of the next few months, Facebook will bring out additional news shows from ABC-owned stations, Bloomberg, BuzzFeed News, McClatchy, Group Nine Media's NowThis and Tegna.
And guess whose programming is prominently featured? The above report, from Variety, might lead you to believe the mix of shows would be fair and balanced. That's true, but only in the most ironic sense. Here's their schedule: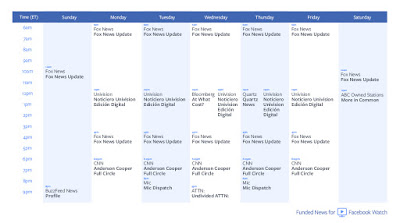 Facebook Watch's initial programming schedule (click to enlarge)
The very rich aren't like the rest of us. But they're a whole lot like each other.