Bizarre Newts Live Their Whole Lives, and Reproduce, As Babies National Geographic
Gulf Of Alaska Cod Are Disappearing. Blame 'The Blob' NPR (DL).
"Hothouse Earth" Co-Author: The Problem Is Neoliberal Economics The Intercept
Toxic Mix in Canada: Spiking Inflation, Variable-Rate Mortgages, and a Housing Bubble Wolf Street (EM).
How does recycling work? Mashable (DL).
The Problem With Cannabis Packaging Modern Farmer
Lawns Are an Ecological Disaster Earther (DK).
The intensification of the water footprint of hydraulic fracturing Science
Why is San Francisco … covered in human feces? Guardian
US regulators target Facebook on discriminatory housing ads ABC. Regulatory arbitrage, thy name is Silicon Valley….
How social media took us from Tahrir Square to Donald Trump Zeynep Tufekci, MIT Technology Review
What Went Wrong With IBM's Watson Felix Salmon, Slate (DL).
Just say no: Wi-Fi-enabled appliance botnet could bring power grid to its knees Ars Technica
To Get Ready for Robot Driving, Some Want to Reprogram Pedestrians Bloomberg. If your algo's broken, fix the inputs…
Syraqistan
How Washington and Soft Power NGOs Manipulated Nicaragua's Death Toll to Drive Regime Change and Sanctions Grayzone Project
Lira's Downfall is a Symptom: the Political Economy of Turkey's Crisis Critical Macro Finance (UserFriendly).
Genoa bridge collapse exposes a scourge that is not just in Italy FT
China?
Chinese nuclear forces, 2018 Bulletin of the Atomic Scientists

China restarts coal plant construction after two-year freeze Climate Home News

The Shopping App That Unveiled China's Social Divisions Sixth Tone
How Delhi's rising heat and a love of concrete caused a deadly water crisis Guardian
New Cold War
* * *
Preet Bharara: 'God bless the Deep State' if it's people who care about the law The Hill
The Deep State (audio) BBC. Very good.
Democrats in Disarray
Vernon Jordan: 'It's not a crime to be close to Wall St' FT

Meet the Billings democratic socialists working to win over the working class Missoula Independent
Police State Watch
Chatsworth Police Chief Josh Etheridge defends use of Taser on 87-year-old woman Daily Citizen-News
U. of Akron Will Phase Out 80 Degree Programs and Open New Esports Facilities Chronicle of Higher Education
Guillotine Watch
This $60,000 ice cream is the most expensive in the world — here's what you get CNBC
New Zealand bans foreign property ownership France24
Class Warfare
For Centuries, Alewives Dominated the Brewing Industry Atlas Obscura
Stephanie Kelton Wants You to Ask: 'What Does a Good Economy Look Like?' Make Change (UserFriendly). UserFriendly: "Good news, she's been getting calls from legislators."
Antidote du jour: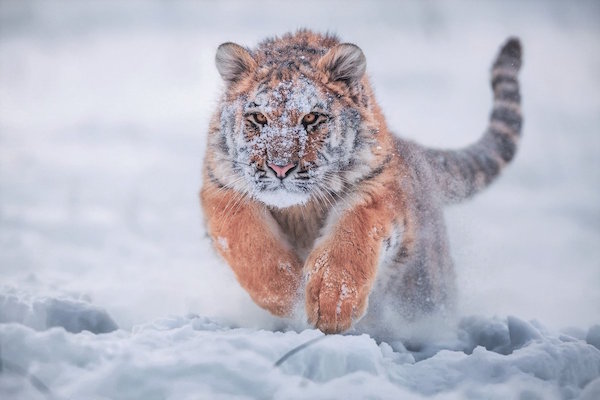 Winter is coming.
See yesterday's Links and Antidote du Jour here.